On this Booongo Gaming slots page you will find:
Top recommended Booongo Gaming casinos
Booongo Gaming casino software information
Booongo Gaming slot rtp database & slot reviews
About Booongo Gaming
THIS IS US: Behind the scene! At Booongo we create awesome slots and deliver the best players' experience.
We are a team of passionate slot enthusiasts who keep challenging boundaries through innovative game play and exciting features which can be seen in our game portfolio.
We strive to craft premium HTML5 games with stunning art and cutting-edge game play designed to attract, entertain and retain players' excitement.
BOOONGO GAMES: Players love our slots!
Our games are crafted with a precise attention to every detail of the game play experience, maximizing players' retention and casino profit. Our game designers, producers and mathematicians work closely to ensure delivery of the highest bets, attracting VIP players, and maximum rounds count, making games that stick.
Stable operation, rich atmosphere, exciting game features & innovative game play that entertain even the most picky clients – these are the keys to our success.
We are not only game crafters – we are players passionate about video slots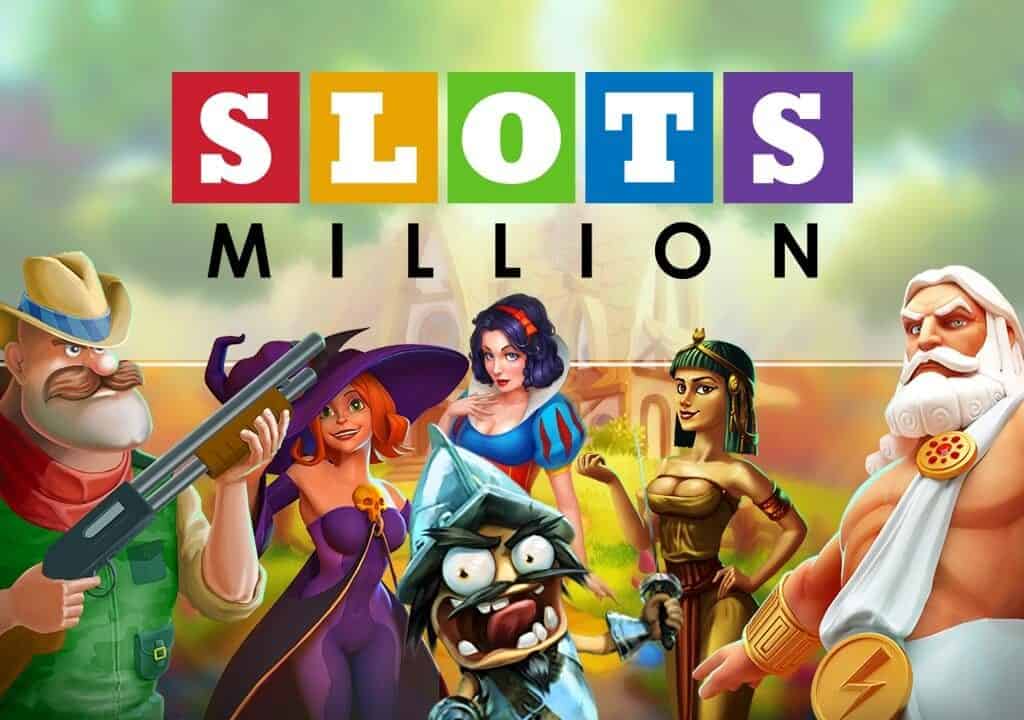 Booongo goes live with SlotsMillion!
Booongo is pleased to announce the launch of its slot titles on SlotsMillion. Industry well-known casino brand ensures the placement of all Booongo games, making them available both across laptop, tablet or smartphone.
Games on offer include a number of Booongo long-beloved slots, such as "Secret of Nefertiti", "God`s Temple" and "Hell's Band", and also carriers the latest releases – "Diego Fortune" and "Poisoned Apple".
"I'm really delighted our games are now live with Slots Million, who's proven to be an outstanding and reliable brand in iGaming. They have been very successful in recent times and have an impressive growing global customer base, who will enjoy our existing and wait for coming soon releases," Booongo business development manager Yuriy Muratov said.
"I'm confident that would be an excellent collaboration giving both of us great results and mutual benefit."
François Dogon, game manager of Slots Million, added: "We are very excited about Booongo's games now available to our audience and believe our customers will surely enjoy playing variety of their slots, coming with stunning art and innovative game play, and our players will look forward to Booongo's new releases."
About Booongo:
Booongo was founded in 2015 and quickly joined the number of advanced gaming suppliers. The studio adheres to all legal norms, has Curacao License and RNG certificate, they also starting to target LATAM and Asia, expanding the list of markets with their presence.
Booongo is a closely-knit and progressive team of creative minds, who strives to craft superior 2D and 3D HTML5 slots for free-to-play and online gambling market. Current game portfolio includes 17 fully mobile & tablet adaptive titles, while 9 are announced as coming soon. They stand out from the crowd because of a rich gaming atmosphere & stable operations & HD graphics, exciting sounds & unique game features – what guarantees a player's delight and reliable support of operator's business.
About Slots Million:
Slots Million was created by a group of experienced land-based casino industry figures and technologists who share a passion for slots and casinos, and are driven by the vision of creating an online casino that works beautifully and seamlessly on any device – laptop, tablet or smartphone.
Slots Million is a proud holder of the EGR'16 Innovation of the Year and Meister Best New Casino 2015 Award. SlotsMillion is operated by Alea Gaming Ltd, licensed and regulated by the UK Gambling Commission, MGA and Curacao.
Booongo Slots RTP & Info
Fruiterra Fortune = 96.10%

For those who miss for the good old classics, take you chance again to bet on the already familiar symbols "Star", "777", "Lemon" and "Good Luck"! Everything is simple and ingenious at the same time. Spin the reel – and take your money!
Poisoned Apple = 96.80%

Help the Snow White to defeat a cruel Queen and meet the Prince Charming! For that, the gnomes will reward you with all the kingdom riches!
Diego Fortune = 95.84%

Be thrilled with breathtaking adventure along with our hero conquistador Don Diego Gonzales and his crew exploring deep jungles in search for the ancient Mayan ruins and forgotten treasures!
Hell's Band = 96.91%

Burn out your boring life and do it loud!
It's time to fall through the ground and meet the craziest Hell's Band ever to make the devil's pit ROCK OUT!
African Spirit = 95.18%

Play the djembe, wearing a necklace with tusks of a wild beast – feel the spirit of Africa! Only the fire lance will help you make the right choice among religious totems and take away all the voodoo treasures!
Patrick's Pub = 95.47%

To drink down a leprechaun – is not an easy challenge! Only at the Patrick's Pub you'll receive a worth of coins for achieving that! Come on try it – cause beer flows like water, and so the money!
Happy Chinese New Year = 95.34%

Take part in the Chinese New Year parade celebrating the coming Year of the Rooster – a year full of great new prospects, riches and success!
Christmas Charm = 96.04%

Christmas Charm is the game giving the atmosphere of the most magic and most favorite holiday of the year. Game placing the player to the party and give opportunity to try magic of the Christmas.
God's Temple = 96.90%

Mystic Egypt Temple which is making alive the legends of ancient world. The god's fight is giving opportunity to catch Free spins and get the part of old treasure. The game has all pays lines which makes the probability of win very attractive to the gamer.
Secret Of Nefertiti = 95.10%

Travel back to the time of ancient Egypt and unlock the Secret of Nefertiti, leading to mystical power and infinite riches! Uncover just what the most beautiful and mysterious Queen is hiding in her palace by completing all the levels of a bonus game.
Halloween Witch = 96.43%

Slot is giving the atmosphere of Halloween fear. Trick or treat. This game for real professionals. Game features: paid re-spin per each reel, free spins, bonus game.
Fruiterra = 94.75%

Classic look and feel of Las Vegas slot machine. The theme is also classic one – fruits. Game features – extra bonus fields. Every spin could bring for the player additional win or opportunity to win.
Thunder Zeus = 95.14%

Antic gods and heroes, affordable math with 2 different reels which stacks into 1 big reel board on the free spins mode.
Fruity Frost = 95.91%

Ice and fruits make an awesome couple especially when summer burns you out… Delight yourself with this breezy duet – unforgettable taste of fruits and body chilling frost of ice! Cheer up with new slot game Fruity Frost! Take a timeout from doing and let yourself chill out!
Kailash Mystery = 95.65%

Torrents of clear winnings are waiting for those who have discovered the mystery of the magic mountain Kailash. Round game field is designed to bring more winnings to the players. 16 fixed lines change their direction during Free Spins to open new ways to benefit.
Crazy Gems = 97.29%

Crazy Gems is a simple yet elegant classic slot. Feel the luxury by winning treasures in a cave full of gemstones! The game features Star Gem symbol which triggers respin and splits the symbols on the reels.
Kangaliens = 96.15%

Kangaliens is a video slot about kangaroos and aliens which can co-exist together. It is a new interpretation of a story about a small Australian village Wycliffe Well, where UFO is no oddity, but only wild animals are to witness it.
Hunting Party = 96.69%

For those who chase the biggest winnings Hunting Party video slot is a real excitement! You get the chance to hunt for the Free Spins and the Bonus Game. And the loyal Hound symbol will bring winnings in total bets. Join the party and tell your favorite hunting story beside the campfire!
Gnomes' Gems = 97.09%

Sapphires and Emeralds will lavish upon you, if you run jackhammer perfectly! Go down into the bowels of the earth and earn all the dungeon riches!
Wild Galaxy = 96.59%

Guardians of the Wild Galaxy are not asleep! If you dare to beat the boss and slay all the spaceships – you'll get the treasure of a universal scale!
12 Animals
The Chinese legend says that many years ago the Jade Emperor chose 12 the most beautiful animals for the Eastern Horoscope. Their colorful characters become the main ones in our new slot "12 Animals". Spinning the Fortune Wheel you can catch Big Win and take with you a lot of Chinese gold coins!
88 Rich
The spirit of the Emperor`s time and Fire Dragons cannot leave indifferent any fan of Chinese culture in our new slot "88 Rich". Only true admirers will turn ordinary symbols into gold ones and become rich themselves! Well, and the most reckless gonna win a Jackpot!
Say Cheese!
Brave little mouse loves cheese so much, as you love money! Huge cat is not gonna be a drawback for you assembling a cheese collection and picking up your delicious-smelling win! Go ahead!
Nord's War
Northern War is inevitable! Feel the spirit of the harsh north, being on the side of the Wild Vikings or Noble Knights! Show off your courage, fight till the end and the ancient gods will reward you with a glut of wealth!
Land of Sorcery
Evil witches and mythical fairies will take you to the Land of Sorcery, which hides many treasures. Your reward depends on your magic spells and successful combinations. Go ahead and try your magic skills!