Most of us use our mobile phones for virtually everything nowadays. The advancing tech has ensured that consumers use their mobiles for everything from checking and writing e-mails, surfing the web, browsing social media, recording video, taking pictures, making calls, text messaging, listening to music and yes, even playing games. Lately, online gambling games have found a new home on your mobile phones and what your phones can't do, a tablet likely will. Whether you are an iPad, iPhone, smartphone or Android tablet user, you will find that most of the things you need to do in the day-to-day digital world are now possible on a single device. So, where do mobile casinos leave online casino gaming?
Many in the online casino world cite mobile casinos as the way forward; the future, if you will. How close is that to reality, though? In this article, we aim to find out. Over the course of this article, we will delve into the various aspects of mobile casinos and explain how they have evolved, how to use them, and most importantly, if it is worth getting yourself involved if you aren't already. Let's begin by looking at the two main formats to play games on your portable gaming devices.
Beware of generic rogues: There are dozens and dozens of really weak so called mobile casinos using cheap platforms and have worthless customer service and thousands of complaints. We are talking about companies that think a good casino name with phone or mobile in them is enough to sucker players in, names like Mobile Slots, Mobile Spins, The Phone Casino, Casino Mobile, Phone Vegas, Mobile Wins, Fonesino, Mini Mobile Casino, Mobile Slots Games, Pocket Vegas and dozens more. These casinos are absolute drivel and have no differentiating features from literally hundreds of other generic white label clip joints.
20 Interesting Mobile Casinos
Downloadable or instant play mobile casinos?
Mobile casinos and mobile casino gaming, in general, is made possible via two formats. These are known as browser-based gaming, and downloadable casino gaming. There are several reasons why you may wish to choose one option over another. The main difference between the two is that browser-based, instant play mobile casinos are played on your phone or tablet's web browser, whilst downloadable casinos are apps which you are required to install on your portable gaming device. What are some of the other differences, perks and downsides to each, though?
Players who wish to play browser-based gaming on their mobile phones and tablets will experience several things not found in downloadable casino apps. Firstly, the range of games in a mobile casino's library and catalogue tends to be somewhat smaller in browser-based, instant play mobile casinos. Secondly, instant play mobile casinos tend to be heavier on your device's memory, since they also require a browser to be open during gameplay. Players will also note that browser-based mobile casinos tend to be safer (due to the browser's added security). Lastly, because they are played in a web browser; mobile casinos which offer instant play gaming do not tend to be limited by the operating system powering your mobile phone or tablet.
Downloadable mobile casino apps generally tend to offer access to a larger number of games than their instant play counterparts. These are sometimes viewed as less secure than instant play apps, though, at least in a few cases. They are, however, less intensive on your device since you do not have to run a web browser to play. There are two limitations to using downloadable mobile casino apps, though, aside from requiring the space to install the app in the first place. Firstly, downloadable mobile casino apps are dependent on you running a compatible operating system, such as Apple or Android. Secondly, if you swap out your mobile phone or tablet for a newer upgrade (we're looking at iOS/Apple users in particular, here) you are going to have to reinstall the casino software from scratch. This is tedious at best, and downright irritating at worst.
Because of this, instant play, browser-based mobile casinos tend to be far more popular with mobile casino users than their fellow downloadable mobile casino apps. You may feel differently, though.
Playable games
In the beginning (and we're talking about 2010, here), most mobile casino sites could only offer players a handful of games. In general, you were looking at around 10 to 20 titles at most, and almost all of those were proprietary software, designed in-house by whichever low-budget mobile casino offered them. The bigger casino software developers quickly caught on to the craze and began to port over their more successful online slots to the mobile casino platform. Since then, virtually every new slot machine game which has been released has been designed to be mobile-friendly for this ever-growing crowd of slot gambling enthusiasts.
Today, you can play seemingly anything you wish in mobile casino format. The leading developers aren't the only ones jumping on the bandwagon. Most of the major online casino sites (despite at first dismissing mobile casino gaming as a fad) are now fully committed to offering mobile casino games alongside their traditional online casino titles. Admittedly, most of these casinos only go as far as to offer instant play gaming (it is less work than developing a casino app), although some of the larger UK casino sportsbooks have gone further to produce their own fully-fledged downloadable mobile casino apps, and these have been, by and large, quite successful.
The most commonly found games at mobile casinos tend to be mobile slot machine games. Almost every major slot game ever developed is now playable as a mobile slot. You can expect to find all your favourite 3-reel classic, 5-reel video, progressive, non-progressive and 3D slot machine games at mobile casinos. In many cases, the wagering menus of these games have been tinkered with, to provide big and bold buttons for the jabbing thumbs and fingers of mobile casino players.
As well as mobile slot machine games, many other more traditional casino titles have also found their way into the mobile casino market. Almost all your favourite casino table games can be played at major mobile casinos, including baccarat, blackjack, craps, roulette and table poker. Video poker games and even oddities such as keno and scratch cards can also be played. More recently, live dealer casino titles also started to crop up at some of the bigger and more successful mobile casino domains.
Compatibility
How do you know that your portable gaming device, be it a tablet or mobile phone, is going to be compatible with a mobile casino? Mercifully, most mobile casinos are straightforward in telling you just which operating systems their mobile casino platforms can support, even if they don't go the whole hog and tell you exactly which devices are compatible. As a rule of thumb, if your mobile casino accepts your device's OS (operating system), if you have a relatively modern device which is no more than three or four years old, you should be able to play that mobile casino's games.
Generally speaking, almost all major mobile casino domains are both iOS (Apple) and Android friendly. There are a few exceptions, of course, but these are rare. Most of the mobile phone market is dominated by Android, with Apple in second place; so, you are virtually assured of being able to play at most mobile casinos with Android smartphones and tablets and Apple iPads and iPhones.
Windows phone and tablet devices are somewhat more troublesome. Whilst a handful of downloadable casino apps won't be compatible with Windows powered phones and tablets, a good number of them are. Besides which, players should have no trouble playing at those casinos via their Windows device's web browser.
There was a time when Blackberry phones were all the rage, and many of the earlier mobile casinos catered to this crowd. Those days are long gone – rather like Blackberry, as it happens. Most mobile casino sites are not Blackberry friendly (at least as far as downloadable mobile casino apps go), although again, Blackberry users may find browser-based mobile casinos compatible with their devices.
Compatibility only really seems to be an issue with downloadable mobile casino apps, so if you stick to browser-based, instant play mobile casinos, you shouldn't encounter any problems with compatibility.
Mobile casino-play on the go
One obvious advantage to playing at mobile casinos is that you get to enjoy gaming on the go. Playing at desktop computers has long meant that you are fixed into one position in one place. Laptops give you a certain degree of flexibility in that department, but it is a bit of a hassle to open and power on your laptop when you wish to your favourite mobile casino games. Mobile phones and tablets, on the other hand, are generally already switched on, and so you can instantly dive into your favourite games at the touch of a button. More importantly, because they are petite and portable, you can take them anywhere in your pocket, backpack or handbag.
Since most of us carry our mobile phones with us 24/7, we are never far away from a quick session here or there. Whether you are waiting for a bus, on your way to work, taking a lunch break, a crafty 10-minute toilet break away from your desk, or out with friends, you can always play your favourite games at the touch of a button. No longer being stuck in the living room on a weeknight, trying to win a million whilst being pestered by noisy kids who want the family computer does have its perks.
Do all casinos offer mobile gaming?
Well, most of the major ones do. The big casino operators realised fairly early on that they were missing a considerable slice of this big cash pie. They jumped ship and started offering major mobile slots and table games immediately afterwards. Today, if you are playing at a recognisable online casino, it is a safe bet that they will either have a mobile casino app for you to download or offer mobile games if you visit them in your portable gaming device's browser.
Most of the smaller casinos do not offer mobile gaming yet, although even that is starting to change. These petite casinos are usually hindered from offering mobile gaming, but not by their choosing. Casino software developers which haven't yet made the jump to mobile casino gaming, or restrictions in the various countries they offer gaming to, may prohibit mobile gaming. For instance, many offshore casinos which cater to the US gambling market have no qualms about offering online casino gaming to US residents, but getting mobile casino gaming to them has proved tricky until very recently.
If you are considering playing mobile casino games, our advice would be to try logging into your chosen online casino via your mobile phone or tablet. There is every possibility that you will be able to do so, and in all likelihood, this means that you will be able to play your chosen casino's games on your mobile gaming devices. Failing that, check out some of the top casinos which you know offer mobile gaming since all the big ones do.
Is mobile casino gaming for me?
Now, back to the main question. Is mobile casino gaming the future for the online gambling industry? In a word, yes. At least, it certainly appears so right now. As we've said, we use our mobile phones and tablets for virtually everything these days, and the impact of mobile gaming and betting has already showcased results that show it going from strength to strength with each passing year. There is no reason to believe that mobile gaming won't keep growing exponentially to become the dominant form of online casino gaming.
Early on, experts in the gambling industry were predicting that by 2015, mobile casino gaming would have overtaken online casino gaming. Obviously, that didn't quite pan out as they had predicted. However, it is only 2017, and mobile casino gaming is catching up fast – very fast. It is a safe bet that at some point over the next few years, mobile casino gaming will outrank online casino gaming as the number one form of gambling, so if you haven't yet made the jump, that may be something you wish to do.
Almost all new slots and games are designed with mobile users in mind, and some newer releases are only available for mobile casino players. Mobile casinos now contain promos and bonuses, allow you to deposit with your phone bill, and are generally as efficient at what they offer as their online counterparts. Mobile casinos are the future; the only question left is, do you wish to be a part of it?
Mobile Casinos Warning
If you are either a very casual gamer who doesn't gamble very often, or if you are serious about trying to make a profit from online slots then we have one piece of advice for you regarding mobile (smartphone/tablet) play.
Make very sure you are careful!!!

Once you start playing a few spins here and there on your smartphone then you could be on to a loser. Your carefully planned strategy goes out of the window, the house edge can be (occasionally) worse for mobile games, you can lose connection very easily leading to frustration but most importantly of all, mobile gaming is just one small step away from addiction if you are not very careful and selective.
If you cannot spend a coffee break, lunch break, toilet break, train journey, etc without getting the tablet or phone out for a quick flutter at an online casino then it may well be time to check out our gambling addiction section.
Having gambling available to a person 24/7, be that slots, live games, poker or sports betting is just asking for a percentage of players to become addicted. Many casino portals hail mobile gambling as the be all and end all and shove it down your throats without underlying any of the dangers. Please, please make sure you know exactly what you are doing before you even begin. It can be a slippery slope.
Mobile casinos can be a whole lot of fun but make sure you take regular breaks, don't lose track of your spending and don't become reliant on the casinos for your entertainment.
!!! Please be disciplined and responsible and seek help at the first sign of problem gambling !!!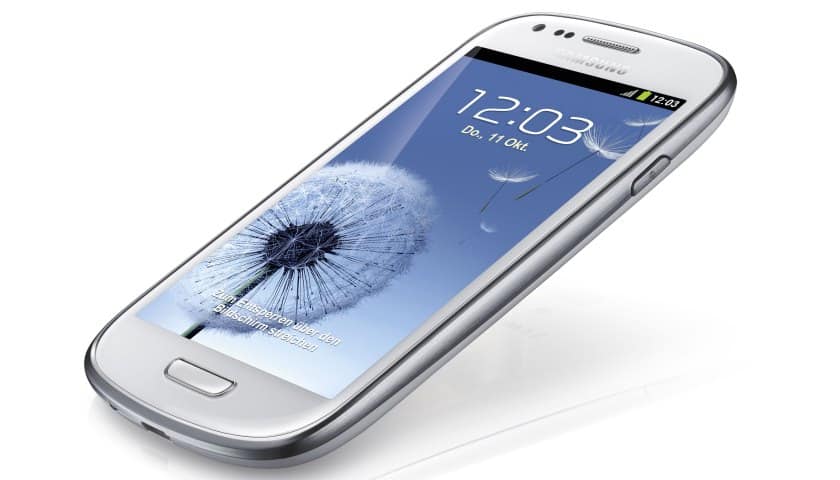 ---
The Phone Casino Review (Small Screen Casinos Limited)
The Phone Casino Review (The important stuff): Wow! If ever there was a casino owner who doesn't know what they are doing then this has surely got to be it! Aside from the really ugly design and interface, we are faced with an online casino that has a pathetic max cash out from a bonus of just £200 but not only that the bonus carries a world record 200x wagering requirement! But that's not all… the owner has bought at least 65 domain names and is redirecting them all to The Phone Casino website. Quite what they aim to achieve with this is beyond me but it is a very dodgy signal and I would not touch this casino with a barge pole!
Oh yes, and we've just found out that the owners are actually in liquidation for other businesses. So how on earth these crooks can gain a UKGC license is beyond comprehension.
Not Recommended & Blacklisted Casinos
Not Recommended & Blacklisted Casinos
The casino on this page has either been blacklisted or is simply not up to the standards we expect and would therefore not deposit our own money there so cannot recommend them. None of the links on this page will take you to the casino in question (we wouldn't want to subject you to the pain and frustration!).
Not Recommended & Blacklisted Casinos Info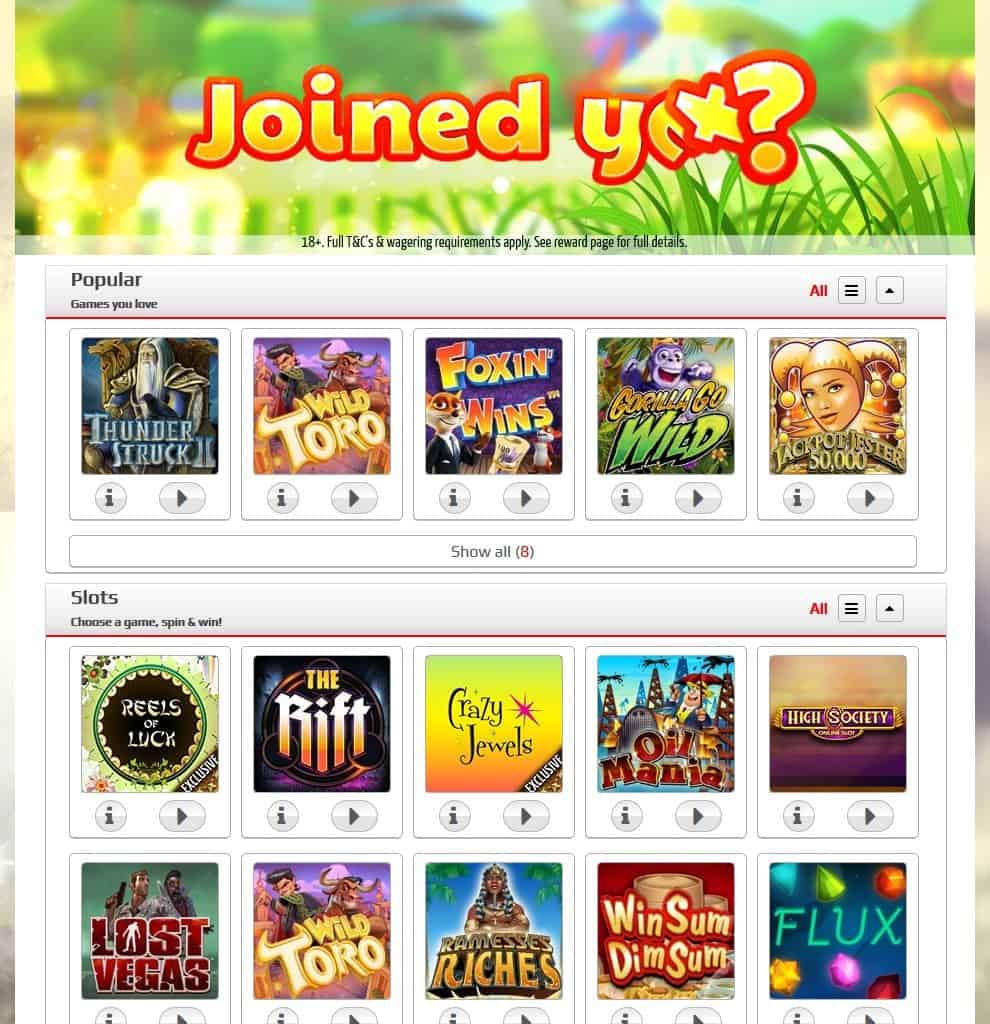 The Phone Casino Review (Some of the dodgy Terms and Conditions):
3.10.9. Before any withdrawals are processed, your behaviour on the Website/usage of the Games will be reviewed for any irregular playing patterns. In the interests of fair gaming, equal, zero or low margin bets or hedge betting, shall all be considered irregular playing patterns; for bonuses, play-through requirements must be met. Should the Casino deem that irregular playing patterns have occurred; the Casino reserves the right to withhold any withdrawals and/or confiscate all winnings and bonuses. (This is worded and placed in the T&C so it could apply to non bonus related gaming)
3.10.10. Standard Minimum Wagering requirement for bonuses: Unless otherwise stated when a bonus is awarded to you, you must play through any bonus 200 times (i.e. total bets must be 200 times the bonus amount) before any amount of the Bonus is eligible for withdrawal. Any bet or part of any bet placed on outside bets on the Roulette table, as well as bets covering more than half the roulette wheel, will not count towards the wagering requirement. If the Standard Minimum Wagering has been met any qualifying funds that are not withdrawn will be lost. Upon withdrawal of funds that have met the Wagering requirement, remaining bonus funds are cleared to Nil.
3.10.11. The maximum withdrawal amount from any bonus win is limited to £200 or currency equivalent. i.e. if the currency is Euros, then Euro 200 will be the maximum.
3.12.1. For the avoidance of doubt; only the outcome of bets placed using real money will be settled using real money. All bets placed using Bonuses will be settled (regardless of the use of terms like Cash that may be used in game), using Bonus Money. All bets placed with Bonus money are subject to the Standard Minimum Wager Requirements.
Websites which redirect to The Phone Casino and which are even registered with the UKGC
0236 = 0236.co.uk
0to36 = 0to36.co.uk
0to36 = 0to36.com
69888 = 69888.co.uk
69888 = 69888.net
android phone casino = androidphonecasino.co.uk
android phone casino = androidphonecasino.com
apple iphone casino = appleiphonecasino.co.uk
apple iphone casino = appleiphonecasino.com
apple iphone casino = appleiphonecasino.net
apple phone casino = applephonecasino.co.uk
apple phone casino = applephonecasino.com
bingo tg = bingotg.co.uk
bingotg = bingotg.com
casino on the go = casinoonthego.co.uk
gaming on the go = gamingonthego.co.uk
heads up live = headsuplive.co.uk
heads up live =headsuplive.com
lady luck live = ladylucklive.co.uk
lady luck live =ladylucklive.com
live heads up = liveheadsup.co.uk
live heads up = liveheadsup.net
live lady luck = liveladyluck.co.uk
live lady luck = liveladyluck.com
live mobile casino = livemobilecasino.co.uk
live mobile casino = livemobilecasino.com
live phone casino = livephonecasino.co.uk
live phone casino = livephonecasino.com
lukky lotto = lukkylotto.co.uk
lukky lotto = lukkylotto.com
phone 888 = phone888.co.uk
phone 888 = phone888.com
phone casino = phonecasino.co.uk
small screen bingo = smallscreenbingo.co.uk
small screen bingo = smallscreenbingo.com
small screen casino = smallscreencasino.co.uk
small screen casino =smallscreencasino.com
small screen casinos =smallscreencasinos.co.uk
small screen casinos =smallscreencasinos.com
small screen lottery = smallscreenlottery.co.uk
small screen lottery = smallscreenlottery.com
small screen lotto = smallscreenlotto.co.uk
small screen lotto = smallscreenlotto.com
small screen poker = smallscreenpoker.co.uk
small screen poker = smallscreenpoker.com
text 4 lotto = text4lotto.co.uk
text 4 lotto = text4lotto.com
the ipad casino = theipadcasino.co.uk
the ipad casino = theipadcasino.com
the ipad casino = theipadcasino.net
the phone casino = thephonecasino.co.uk
the phone casino = thephonecasino.com
the phone casino = thephonecasino.net
the phone casino = thephonecasino.tv
the text lotto = thetextlotto.co.uk
the text lotto = thetextlotto.com
the text lotto = thetxtlotto.co.uk
the text lotto = thetxtlotto.com
txt 4 lotto = txt4lotto.co.uk
windows phone casino = windowsphonecasino.co.uk
windows phone casino = windowsphonecasino.com
zero 2 36 = zero236.co.uk
zero 2 36 = zero236.com
zero to 36 = zeroto36.co.uk
zero to 36 = zeroto36.com