Online Casino Australia Update
The lawmakers in Australia have now forbidden online casino gambling in the country completely. You are not allowed to play if you reside in this country and affiliates etc are not allowed to advertise casinos illegally trying to accept Australian players. As such we will be listing a naughty list of a number of casinos who "possibly" still target this country. This list is not comprehensive and there may be one or two on the list who have in the meantime stopped accepting Aussie casino players so apologies if we are unable to keep 100% up to speed in these dark and changing times.
Australian Casino Payment Options Update:
Ecopayz, Paysafecard, Neteller and Skrill will all be exiting the Australian market in the middle of November 2017. Legally speaking this is probably a safe move by the companies involved as they could be prosecuted under the new gambling laws. There remains very little option for Aussies as you can expect the credit card companies and banks to block gambling transactions soon as well. Bitcoin will probably become the only payment option for the dare devils still wishing to play at online casinos.
Online casinos which possible still accept players from Australia despite the new laws forbidding online casino gambling in the country. Aussie casino players are advised not to try and sign up to these casinos.

Is Australia becoming the new United States of online gambling? Let us hope not! With the Australian online gambling laws ready for a complete shake up though, a lot of high profile names are pulling out of the Australian online casino market whilst a large number of rogue casinos are popping up trying to take advantage. Thankfully there are still some good names and we will be constantly keeping this page up to date with new reliable Australian casinos as well as pulling the casinos which decide to leave Australia.
September 2017 Update: Play n Go, NetEnt and Microgaming will all be pulling out of Australia this month.
There are many online casinos listed on this website which currently accept players from Australia. We don't wish to repeat ourselves on this page. Instead we will list a select few of the best online casinos for Australian players.
But please be warned that the Aussie government is currently reviewing 12 amendments to the proposed internet gambling bill which it is hoped will bar all online gambling in Australia.
Of course the initial proposals in our opinion would do more harm than good as it would see Australian casino players treated like their American counterparts with the hardened gamblers seeking out unregulated online casinos which accept Australian players. A far better solution is to completely license and regulate Australia's online gambling market and ensure that players are protected and only play at safe and honest online casinos. This is what the new amendment to the initial proposal hopes to achieve.
Online Casino in Australia
The Australian laws governing online gambling are somewhat schizophrenic:
There are online casinos licensed in Australia. However Australians themselves are not allowed to play at any online casino that is licensed in Australia. These casinos are only accessible to players outside of Australia.
This does not mean Australians cannot gamble online. Instead they simply have to use online casinos from other countries. There are a huge number of casinos around the world that accept Australian players. A few online casinos are actually tailor made specifically for Australian players and the ones featured on this page even let members play in Australian Dollars.
Now try and make sense out of that!!!
Online Casino Pokies Australia
Australians, like most online casino players, love their online casino pokies. If you are new to the experience, you might think that all pokies resemble the armed bandit "slots" that have seen on the television, particularly where Las Vegas is concerned. Nothing could be further from the truth. Online pokies come in many shapes, sizes, and varieties. They come with a multitude of different themes and features. The most common genres of pokies include classic, fruit, video, non-progressive, progressive (also known as jackpot pokies), 3D and mobile pokies. In this article, we will take a little look at each of them in turn, and see which truly are the best pokies for you to play, based on your needs. With that in mind, let's get started by looking at classic pokies.
Classic Aussie pokies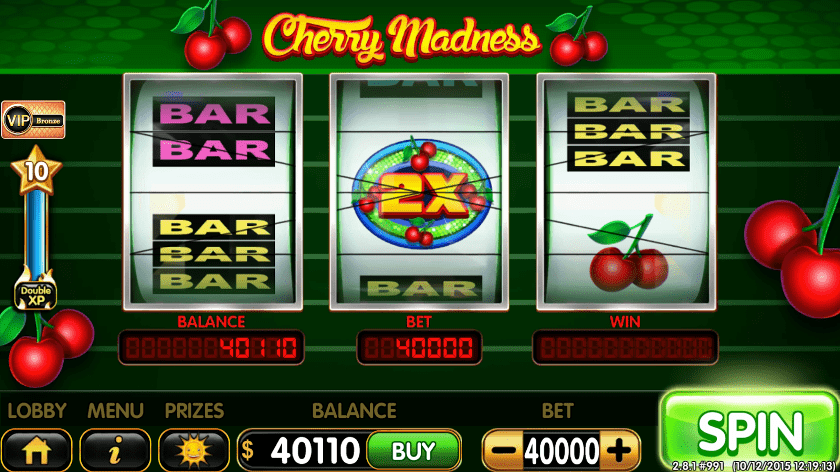 Classic pokies are closely based on the original slot machine design from the late nineteenth century. Although not as common in online casinos – and not as popular – there is still a solid range of classic pokies available for you to play. These games generally contain just 3 reels, upon which will sit between 1 and 3 paylines, with the former the more common of the two. Classic pokies often contain very simple imagery, and little to no special features; so, you won't find wild symbols on very many of them. Classic pokies are generally cheap to play and have non-progressive jackpots, but we will come to that in a moment.
Fruit pokies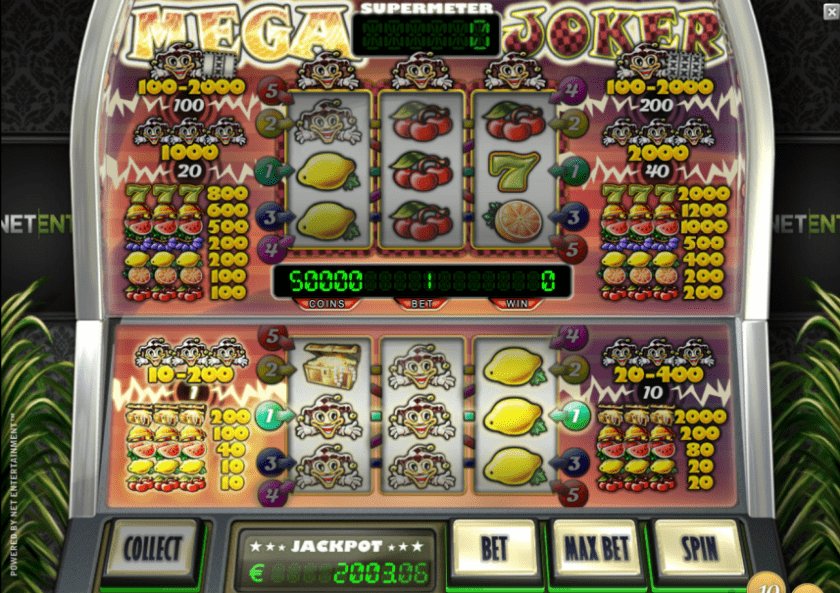 Fruit pokies – also known as fruit machines – are a variant of classic pokies. They will contain plenty of fruit symbols on their reels, although the general structure in terms of paylines and reels is identical to classic pokies. Fruit pokies may contain a few special features such as trail bonuses, as well as hold and nudge features. These are very reminiscent of the types of land-based pokies you will come across in gambling venues across Australia.
Video pokies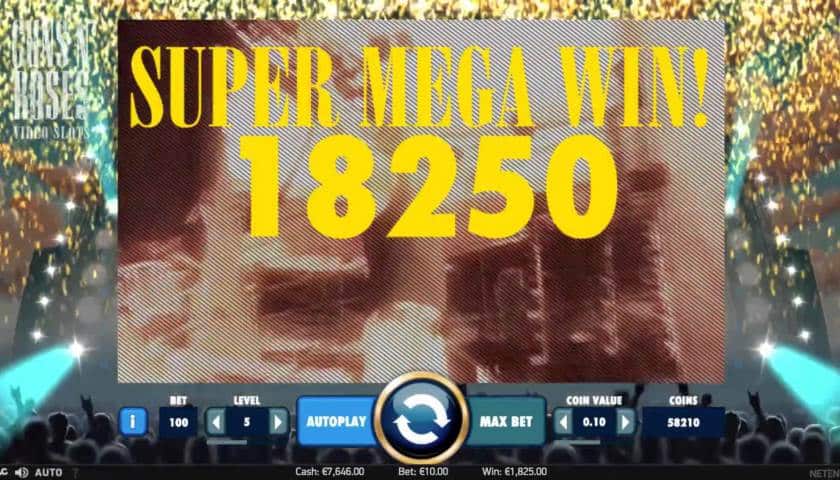 Video pokies make up the largest selection of pokies that you will find online. These are often themed games, and the types of themes you will find vary greatly. Some may be based on movies, brands or franchise; others may be based on topics, such as Halloween, Irish luck, Christmas, or other more specific criteria such as vampires, Vikings, or superheroes. Video pokies almost always contain 5 reels (sometimes more) and often feature anything from 9 to 1,024 paylines. Again, there are a few exceptions. It is most common to find between 25 and 50 paylines in a typical video pokie. Video pokie machines are adept at offering you special features. You can expect to find wild symbols which can substitute for other symbols, scatter icons which can offer you multipliers or bonus rounds such as free spins, and even instant win bonus games. Video pokies may be either progressive or non-progressive. But what does that mean? Let's find out.
Non-progressive pokies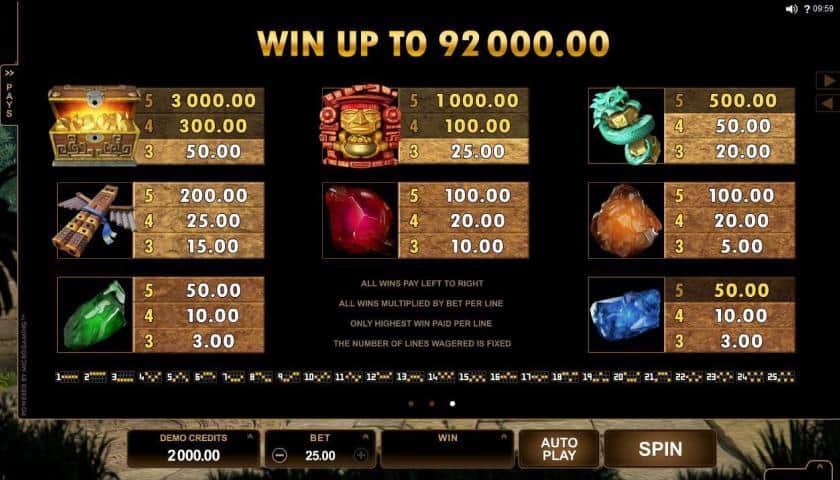 When a pokie has a non-progressive jackpot, it is a way of saying that the jackpot that it has to offer is fixed. It doesn't matter how many times in any given period of time it is won, the jackpot will always remain the same. Generally speaking, players will win non-progressive jackpots by landing 5 specific icons on a payline in a pokie. Non-progressive pokie jackpots are usually designed as a figure, multiplied by your total stake.
Progressive jackpot pokies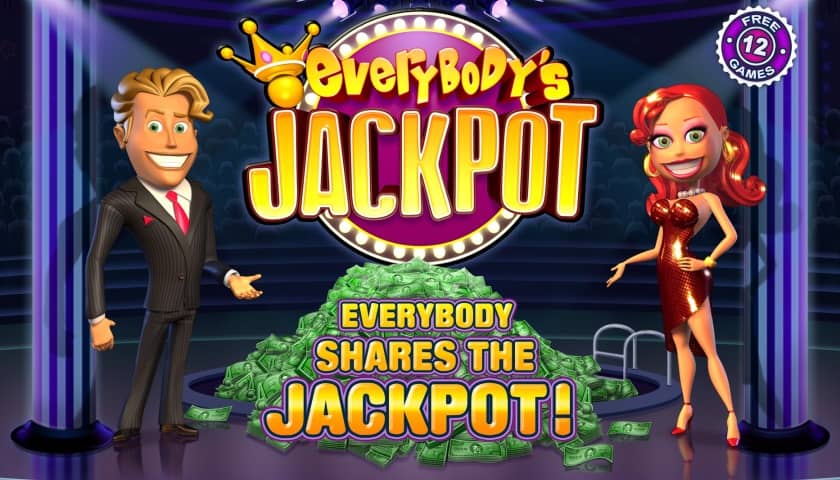 Progressive pokies are worth considerably more than non-progressive pokies. These games contain fluctuating jackpots. There is a default base minimum which the pokie starts off with. As more bets are tabled, the total amount you can win rises, and it will continue to do so until it is won. Once a jackpot has been paid out, it defaults to its base minimum value, before rising once more with each new bet staked.
Progressive jackpots can be won in several ways, varying from pokie to pokie. Some pay out when a specific five-of-a-kind combination is struck on a payline; others cough up the goods via a bonus round, and some are triggered at random. In the case of the latter, it is not uncommon to see multiple progressive jackpot prizes in a pokie. Players should note that progressive jackpots may be hosted on networks, meaning that the prize can be won by any player in any casino hosting the pokie. Just because your chosen casino offers the game, doesn't mean that somebody from another casino where the game is offered can't nick your jackpot.
It is important to realise that whilst almost all classic pokies are non-progressive in nature, video pokie machines could be either progressive or non-progressive.
3D pokies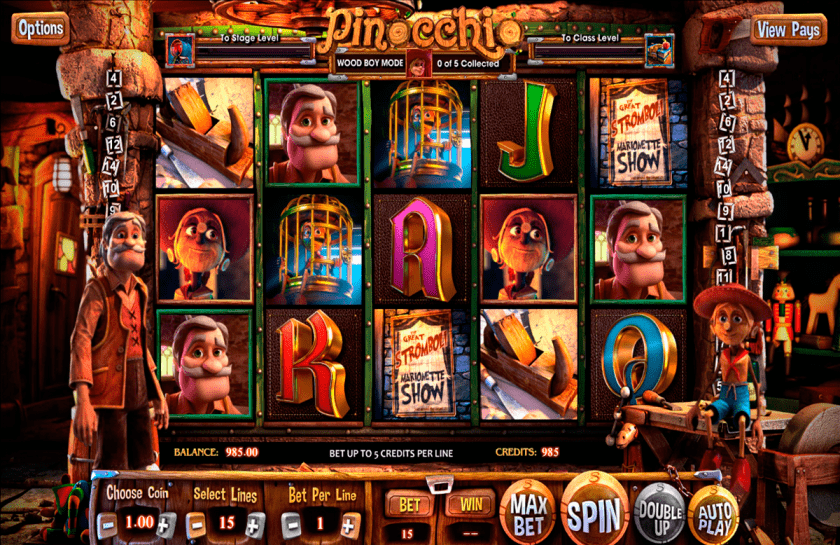 3D pokies are in many cases, the same as video pokie machines. The key difference between them is that 3D pokie machines contain top-drawer graphics. You are likely to find 3D imagery upon the reels, as well as animation besides the reels, or amongst the icons themselves when a win is registered. These pokies don't work so well on older machines or mobile devices and can be quite power hungry. 3D pokies are considered by many to be the next step in the online pokie world, and more and more developers are started to invest in making 3D pokies. 3D pokies – much like your average video pokie – can contain either progressive or non-progressive jackpots.
Mobile pokies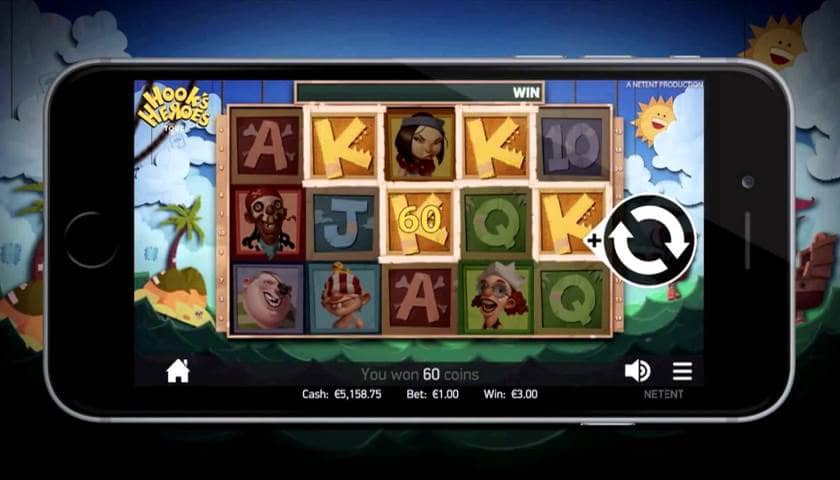 Lastly, we have mobile pokies. Again, these are virtually the same as video pokies. The key difference here is that mobile pokies can be played on your portable gaming devices, such as smartphones and tablets. There are two types of mobile pokies out there for you to play. Some are general video pokies, which are played in your mobile gaming devices web browser. These are not pokies which have been specifically designed for mobile use. There are also specific mobile pokies (some of which you cannot play online). They have been developed with mobile users in mind, and their design reflects that.
So, which type of games is for you? Our advice is to try out several examples of each genre, and see which type of pokie best suits your needs. If you want to blend in with the crowd, though, video pokies are the way to go.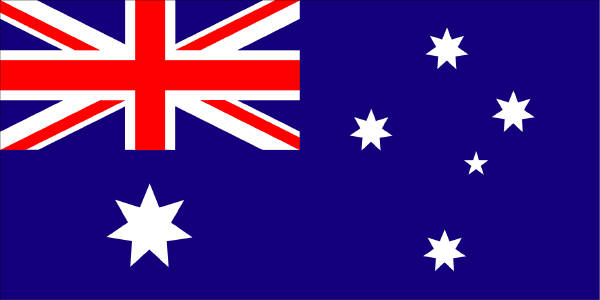 Important Notes: A revised Australian Interactive Gambling Act may bring positive change
Over the past two years the global online gambling industry has experienced a massive growth and it has seen a great many expansions as more and more countries are moving toward implementing regulated gambling in their country. In 2017 we can only assume that there will be big things coming for online gambling all around the world.
Australian online casino players are some of the very first who might experience many massive changes in their online gambling regulations. Some of these changes might lead to industry giants such as NetEnt, Playtech and Microgaming withdrawing from all Australian regions altogether, meaning that players will only be able to access their wide variety of slots and online games for a limited time.
Future unclear for Australian online gambling operators
The main goal of the newly proposed changes in the Australian gambling regulation is to provide players with a safer and more regulated experience. The new bill will be set in place to tighten restrictions on offshore operators. The Interactive Gambling Amendment bill 2016 was introduced to parliament early in November 2016 by Communications Minister, Mitch Fifield and if it is accepted it will be implemented by April 2017.
The new bill followed a review of the existing laws during which it had become apparent that a few gambling groups had been getting around the existing restriction on live betting. These live betting services managed to do so by simulating a phone call better known as "click to call".
According to Human Services Minister, Alan Tudge, hundreds of illegal gambling services are easily accessible via the internet. Tudge believes this is a massive problem seeing as 2.7% of Australian online gamblers are actually also problem gamblers.
Once the new laws are instated it will prevent illegal offshore providers from targeting vulnerable Australians or acting immorally.
Taking control of online gambling in Australia

The Australian government is focused on taking much tougher action against illegal offshore wagering providers. With a new bill in place, the Australian Communications and Media Authority (Acma) will have the power to issue warnings, infringement notices, civil penalties, and injunctions. Acma will also have the power to provide other international regulators with details about the prohibited gambling services.
The proposed Interactive Gambling Act also brings forth some other interesting changes. Under the Interactive Gambling Act of 2001 (IGA) Australian firms were not allowed to offer real money casino or poker games to Australian citizens. The proposed amendments to the IGA will allow Australia to become more competitive in the online gambling world. Australian service providers for live-betting and online poker will be expected to match a series of standards set forward by the Australian government.
As soon as the standards for these companies have been finalised there will be a trial period for online poker. Sites will receive licenses to offer online poker but will not be allowed to offer any other online casino games, which will still be considered as illegal on any approved sites. With this news the online poker powerhouse Amaya has decided to cease all operations in Australia as has the highly questionable 888 group.
A brand new dawn for online gambling in Australia
One of the biggest and most exciting amendments will be allowing online gamblers to make live or in-play bets on sporting events online. Micro-betting could possibly be banned at both online sites and live betting locations.
The IGA will give out heavier penalties to companies and individuals in Australia running illegal gambling sites. Action will be taken against the websites and directors of the companies will be held liable for their illegal gaming offering by the Australian Federal Police. Illegal sites could be shutdown permanently.
All of these proposed changes to the IGA will be put in place to minimize the possible harm of online gambling. The monitoring of online betting activities will allow the government to prevent any match-fixing.
All of these potential changes to the IGA could be instigated if the bill passes through parliament. The support for the bill has been tremendous from both the gaming industry in Australia to a variety of political figures.
2017 could just bring with it a bright new future for online gambling in Australia. The focus is on protecting the citizens and their funds while increasing the responsible gambling causes.