Did you ever wonder what is a casino loyalty program? Find more information about the best reward programs and reasons why you should enroll.
With new casinos popping up with increasing frequency, both online and off, competition for the attention of players has become fierce. Casinos are always looking for new ways to keep current players as well as attract new players. One of the most common ways they do this is through loyalty programs.
Loyalty programs, as the name suggests, reward players for their loyalty. You may hear casinos refer to them as VIP programs, reward programs, or even another creative name. They all follow the same basic logic, though. As you play games in the casino, you will accrue points that can be redeemed for anything from small amounts of cash to complimentary hotel rooms.
Best USA Casino Loyalty Programs
What Do Casino Loyalty Programs Offer?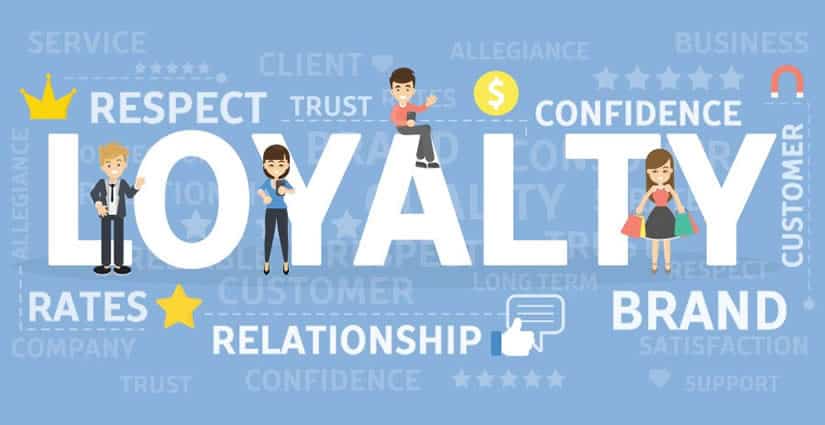 In most cases, you'll need to reach the top tiers (collect a lot of points) of a casino's loyalty program to get the best rewards, but that doesn't mean it's not worth participating if you only have a modest bankroll. Even at the lower levels of online casino reward schemes, players commonly get things like:
Free bets on table games or sports.
Bonus funds to play with.
Invitations to exclusive events.
Special reload bonuses.
The best thing about these rewards at an online casino is that most often they are automatic. At a land-based casino you'd need to go to a service desk to redeem any rewards you qualify for, but online, everything usually gets credited to your account immediately and automatically.
Why Should I Join A Casino Loyalty Program?
People who don't take advantage of casino loyalty schemes can generally be divided into two camps: those who just don't want to be bothered and those who don't like the idea of being tracked. If you play regularly at any land-based or online casino and you're not enrolled in their loyalty program for either reason (or any other reason), you are, quite literally, giving up free money.
The fact is that any online casino reward scheme is going to add more value for your money by giving you some sort of bonus for doing what you would do anyway. It doesn't cost you anything extra to join the reward program and, obviously, you are going to be playing the casino's games. So why not take advantage of the extras that the casino makes available to you?
If you play online, there's a good chance that you are automatically enrolled in the casino's loyalty program. In some online casinos and most land-based casinos, you will need to actively sign up to receive any benefits. Think of it like frequent flier miles from an airline or cash back rewards from a credit card company. Would you turn down either of these options? Of course not.
Know The Details Of The Casino Loyalty Program
While joining a casino loyalty program is always worth it, it's important to read the details and terms to know exactly how everything works. Different casinos will have different requirements for redeeming points, or how points are earned.
Know How the System Works
Each casino is going to have their own system for awarding loyalty points. Some may give 1 point for every £1 wagered, others may give 100 points for £1, or require £10 for 100 points. If you spend a significant amount of time playing at more than one casino, it can be well worth your time to do the math and figure out which casino is giving you more value for your money.
For example, if your casino gives you a £10 bonus for 1000 loyalty points, and you earn 1 point per £1 wagered, you are effectively getting a 1% return for everything you wager. (You need to wager £1000 to get a £10 bonus, which is 1% of 1000.) If you find another casino that offers the same games you like to play, but they give you a loyalty return bonus of 2% or 3%, you would do better to start playing at the second casino.
Know How Points are Earned
It's also important to know how points are earned. Some casinos will give you a set number of points for a fixed amount of money wagered. Others will give you points based on the games that you play.
For example, it's relatively common for UK online casinos to award more points for play at slot machines than for play at table games. It's also common to receive more points as you reach higher tiers within the casino reward scheme. Points earned may be multiplied by 1.5, 2, or 3 times as you reach higher thresholds.
In the end, taking part in a casino reward program is going to help you stretch your bankroll as far as possible, and perhaps even turn a few losing sessions into winners. It will cost you nothing to join, and you literally have nothing to lose. If you play at any casino with any kind of regularity, you are doing yourself a great disservice if you play without the benefits of a loyalty program.