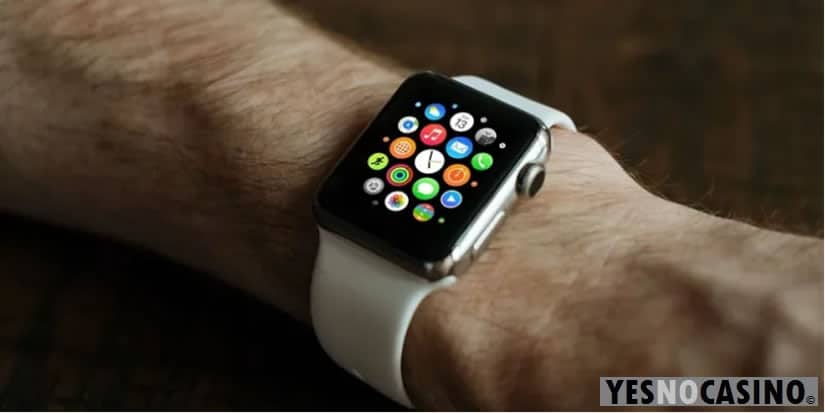 Did you hear about Smartwatch gambling? Yes, now you can enjoy casino games on your Smart watch, play online slots and table games on your Android Wear, AppleWatch or Motorola. Check this guide out and find more about the best Smartwatch casino sites out there!
Part of the fun of Internet gambling and online casinos is the ability to play on different devices and take your favourite games with you wherever you happen to be. At first, we had little choice but to play on desktop computers. Soon, it became easier to play on laptop computers that finally afforded us a bit of portability. Then, technology really started to move and we became able to play casino games on our tablets and smartphones, literally carrying the games in our pockets, playing wherever and whenever the mood strikes.
Here you can find top casino brands that you can access and play their games directly from your smartwatch.
Top Notch Smartwatch Casino & Gambling Sites
Introduction
As technology has continued to evolve, we've even gained the ability to gamble with our watches. Several online casinos and software developers have been working steadily to create and continually expand a growing catalogue of real-money casino games that can be played right on your wrist through some of the most popular brands of smartwatches.
Just as with tablets and phones, smartwatch games and apps will work on just about any device that runs on one of the major smartwatch operating systems such as Apple's watchOS or Google's Wear OS (formerly Android Wear). Apple, of course, has its own line of smartwatches and you'll also find great offerings from companies like Fossil, LG, Samsung, Mobvoi, and others.
Advantages Of Real-Money Smartwatch Gambling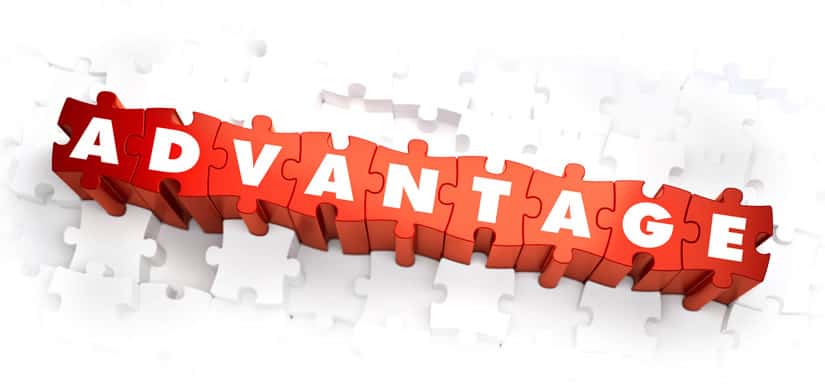 Getting into your favourite real-money games on a smartwatch has several advantages over a desktop or laptop computer and even over super-portable devices like smartphones. Here are just a few reasons you might consider placing your bets with a smartwatch.
Mega Multitasking
Since your smartwatch is strapped to your wrist, it leaves your hands free to do whatever you need to do. Unlike a phone that you have to hold in front of you, with a smartwatch you can place your bets, continue with your tasks, and then check results when it's convenient, no matter if that's in a few seconds, minutes, or hours. For example, you could run a few rounds of autoplay spins on your favourite slots as you type up an email without missing a beat.
Uncluttered Interface
Let's face it, sometimes casinos get a bit "creative" with the design of their gaming screens. It's not unusual to see advertisements for other casino games around the one that you're currently playing or clusters of buttons and banners enticing you to jump to different sections of the site.
Since the screen real estate on a smartwatch is so limited, casinos don't really have a choice but to dedicate everything to the game you're playing. You'll get the game you're after without any distractions or screen trickery.
The Ultimate In Discreet
While you're going to look completely distracted and uninterested if you pull out your phone and start fiddling around in the middle of any conversation or business meeting, tapping a few times on your watch isn't going to bother anyone. You can easily spin a few slots, place a bet on your favourite team, or indulge in a hand or two of blackjack without calling any attention to yourself or disrupting anything happening around you.
Ultra-Portable And Secure
Since it's strapped to your wrist, it's there all the time and, unlike a smartphone, you don't have to worry about someone walking by and grabbing it out of your hand or dropping it into a place where you can't retrieve it. It's the perfect way to pass some time while riding the bus or the train to work or standing in line to buy tickets, or doing anything that's going to leave you with some otherwise boring time to fill. Wouldn't it be nice to hit the jackpot before you get to the office and take a few (or a lot of) days off?
How To Play Real-Money Casino Games On Your Smartwatch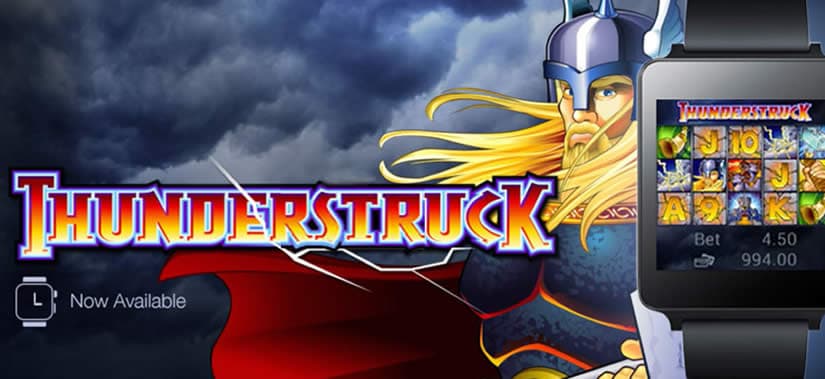 Playing casino games on your smartwatch is fairly straightforward once you have everything set up. Just like playing on any other device, it's only a matter of picking the game you want from a menu and waiting a few moments for it to load.
The difference when you want to play on a smartwatch is that you'll need to create an account with a casino that offers smartwatch games. While most modern online casino games are designed to work on both desktop and mobile devices without any problem, smartwatches require special considerations because of their extremely limited screen size and computing power. So, you'll need to have an account at an online casino that offers these specific games.
If the casino where you currently play doesn't offer smartwatch games, it will undoubtedly be easiest, and perhaps required, to sign up with a new site from your computer, tablet, or phone. Trying to sign up through a smartwatch would be unnecessarily difficult.
Set your Casino Account from your Desktop & Acess via Smartwatch
Once you have an account set up, you should be all set to play. There shouldn't be any other special steps needed. Just log into the site through your smartwatch and choose the game you'd like to play.
Keep in mind that you won't get the full selection of games that you'd get when playing on your phone or computer, but you will see familiar titles and you can expect great quality and gameplay. Microgaming, in particular, has put a lot of work into making some of their most popular titles compatible with smartwatches.
Aside from playing popular games like slots and roulette, you'll also be able to monitor things like sports scores, spreads, and odds in real-time. Best of all, it's no more intrusive than looking at your watch to see what time it is. There's no need to keep checking your phone or refreshing a web page in your browser.
Most Popular Smartwatch Casino Games & Slots
At the time of writing, only Microgaming casinos offer games suitable for Smart watches. Playtech is also developing them, so check their site for more info coming soon.
Dark Knight Rises – Microgaming.
Thunderstruck – Microgaming.
So far, these are the only games I could find.
Here you can see how it looks like to play on your smartwatch. In the example, Thunderstruck slot from Microgaming (video from Igor Veliks).
Smartwatch Gambling Is Growing
Smartwatch gambling is still a growing part of the online gambling world. Whether you already have a smartwatch or plan on getting one in the near future, there's plenty to see and much more to come. As both smartwatch technology and game designs improve, it's users like you that are going to reap the benefits. If you haven't tried placing bets right from your wrist, it's time to give it a go!