Unfortunately there are not very many casinos which accept Paypal. At one point a few years ago Paypal pulled out of the online casino industry altogether however they have been returning in dribs and drabs lately. Below you will find the list of trusted Paypal casinos we have accepted onto our site.
Please note though that in not every country is it legal to use Paypal at casinos so the option will not be available everywhere. For example a player from The Netherlands may visit a casino which accepts Paypal and where UK casino players see Paypal as a banking option, the Dutch casino player will not see it as a payment option at all.
Currently, PP can be used for gambling in UK, Austria, Denmark, Germany, Finland, Ireland, Portugal and Sweden.
Certified Paypal Casinos



Top Online Casino

PayPal

for 2019 and beyond
Our guide to finding the best online casinos that accept PayPal.
If you're looking for an online casino offering simple deposit methods, quick withdrawals as well as banking security then choosing an online casino PayPal is a good choice for you.
Given the long term global popularity of PayPal there are quite a few online casinos that accept this as a payment method. That being said not all of them are of the same standard. In fact there have recently been a whole wealth of rogue casinos popping up which accept PayPal. On this page you'll find only the very best PayPal casinos.
Out of the dozens of online casinos accepting PayPal, we only list those with a good enough standard and reputation and official certification for security & fair play. On top of this they have to offer a fair welcome bonus package should you be looking for a bonus, a good selection of full functioning slots and casino games for you to enjoy, honest and professional customer support (live chat support) and fast account verification and quick withdrawal speeds.
These above listed casinos are just one click away, and by using PayPal as your casino payment method you will be up and running in a matter of minutes.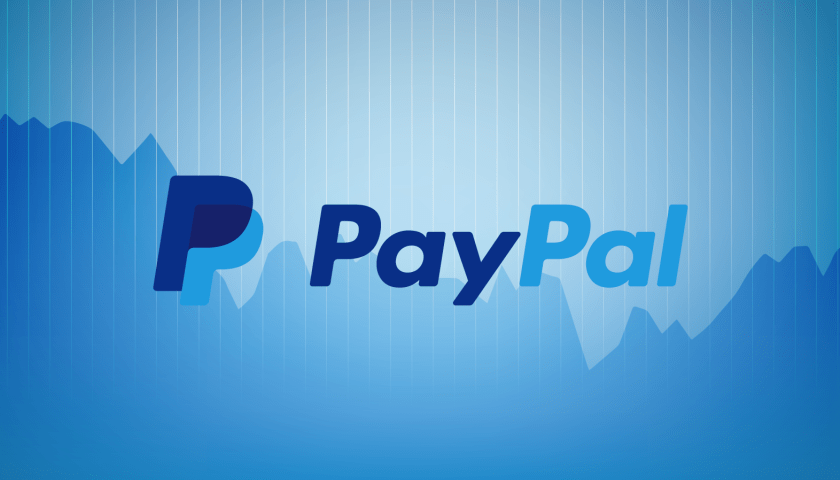 PayPal Casino General Information
PayPal has since the 90's been the most well known and most used online e-wallet in the world and it has been used for trillions of transactions on major sites like eBay and Amazon (among so many others). It is also therefore a very convenient way for making gambling deposits and withdrawals. However, PayPal does have strict rules about allowing their eWallet to be used at gambling sites and the service will be restricted depending on where you live.
Can I use PayPal at all online casinos?
No. Due to PayPal's rules on which countries they accept business from, not all casinos are allowed to accept this payment method. There are also restrictions based on the licenses the casinos hold with for example the UK Gambling Commission being one of the most favoured by PayPal.
Apart from the United Kingdom then, which other countries accept PayPal? As per 2019, PayPal is accepted for online gambling transactions in the Sweden, Portugal, Ireland, Greece, Portugal, Finland, Denmark, Belgium and Austria.
Which countries do not have PayPal casinos?
Many many others, most notably The USA (besides NJ, Nevada and Delaware), Australia and The Netherlands.
Pros and Cons of Paypal Casinos
Security: all your details are safe in one place. Much safe then sharing your credit card info with every casino you play at.
Withdrawal speed: as other ewallets, Paypal allows almost instant casino withdrawals, unlike credit cards and of course wires or checks that take much longer.
Simplicity and Mobile: for those that like to play on the go Paypal is the best option. I mean who want to type all those digits and numbers every time. Of course that's also true for those playing on PC or Mac.
Sign of Trust: Paypal are pretty strict in granting license. Therefore having Paypal as an option is a sign of trust for any online casino.
PayPal The Online Transaction Service For All
Nineteen years ago, a group of enthusiasts came up with the idea of ensuring secure online payments for both individuals and businesses. And see how far it came from a small operation to one of the most trusted and frequently used method for payments and transactions. It has successfully been able to tap the huge potential in small businesses and freelancing professionals. Bringing the consumer and client closer, making business easier and swift.
What started as Confinity in 1998, established itself as PayPal with its merger with X.com and proved to be a huge hit with the online auction sites like eBay. Their focus and following success on eBay eventually led to their acquisition by the said company, making it their subsidiary organization. Though flourishing and seeing a boom in business, it was in this phase that it was targeted by hackers and scam artists, costing millions in loss and lawsuits for redressal. Instead of dealing it as a legal issue, PayPal took it as a risk and started fraud monitoring to look for transactions that appeared faulty. An effective move to steer it out of the situation. Today it is a public company, with its shares made available in stock exchange.
Services
PayPal allows you to send or receive money through its secure network in easy and innovative ways. You can send or receive money simply through an app on your mobile, online, on your mobile device and even in person. Currently operating in over 100 countries and holding the balance in 25 different currencies, PayPal is your go-to solution for a safe, reliable and easy transaction.
Just as shared, PayPal provides services to customers holding personal or business accounts.
Personal Account
PayPal relies on existing networks to ensure your transactions. Just register on their website to initiate an account, link your bank account to the PayPal account or upload money electronically for a fuss-free and reliable transaction. You can use it for your bill payments, sending the money or buying something, without ever sharing your account details with anyone. The money received in a PayPal account can easily be withdrawn for free or used as such staying in the account. Only a request for cheque would cost you $ 1.5.
Most businesses and online retailers list PayPal as their method of transaction, making it easy for you. And the best part you make the payments without paying any additional fees. PayPal only charges the company etc. that lists them as their payment method or in case you sent the money to a person, the receiver. But it is free if it is for a friend or family. Provided the transaction is made through PayPal or your bank account, a competitive fee is charged when the transfers are made through debit or credit card. With PayPal's enormous reach worldwide, you can make transactions anywhere securely.
Though enlisted as a money transmitter, PayPal provides services like that of a credit card, allowing you to buy now and pay later through PayPal Credit. You don't need to pay any interest if the payment is complete within six months of the posting date. The service comes with no additional annual fees and can be granted within seconds.
With PayPal's mobile app you can manage all your subscriptions and billings from one point. The bills automatically get paid once you link their payment to PayPal. You can also use it to send money within the US or internationally by simply providing the phone number or email of the recipient in his/her respective PayPal account. It also lets clients send a custom designed request through email or on the phone to remind someone who owes the client money, saving the embarrassment.
Business Account
PayPal is an ideal solution for money transaction for businesses around the world. Get a PayPal payment for your business and receive payments online, through credit cards, in person or in your store. By getting a PayPal tab you get a secure, fraud protected online payment for your business. It provides the option to receive payments on your mobile card reader or chip cards as well. With its custom request, you can request your payment through email or on phone, sending a customized professional invoice. Payments can be received on your virtual terminal. With express checkout, you can simply update your existing web checkout, without paying additional fees and only start paying once your payments arrive.
Using PayPal's business account lets you get a business loan, easier and faster. You may not have a credit check; all you need is to choose PayPal as your payment mode for a minimum of three months. And be able to make sales ranging between $ 20,000 to $ 1o millions within a year. Loan is subject to approval from the lender, in PayPal's case WebBank. This is it, make the sales, get the approval and get easy loans. Repays can be made in a flexible mode, with shares from your sales. The best part, it goes without periodic interest.
PayPal is a swift means not only to transfer funds and get payments, but for accepting donations as well. Integrating multiple modes of accepting monetary transactions make it an obvious choice for customers and businesses alike.
PayPal provides a pint of sales solutions with its PayPal Here SDK and the PayPal Here app. With the decision of choosing the chip card or the app solely depending on the client. Both the modes provide the secure payments through accepted modes. It comes with no strings attached, meaning the client can cancel anytime, does not have to pay any fees and is not limited by a minimum transfer. Round the clock fraud monitoring and encryption ensures the clients are protected against scams.
The ease and comfort that comes with using PayPal for shopping, consumers are likely to spend more. The PayPal Credit is another attraction, where the consumer pays over time but businesses get instant payment. So, those who choose PayPal as an accepted payment are likely to see their business flourish.
You may have been using PayPal for a while but what you now think about this global service after knowing all this about it. Do share your views.

PayPal Holdings, Inc. is an American company operating a worldwide online payments system. Online money transfers serve as electronic alternatives to traditional paper methods like checks and money orders. PayPal is one of the world's largest internet payment companies. The company operates as an acquirer, performing payment processing for online vendors, auction sites and other commercial users, for which it charges a fee.
Established in 1998, PayPal had its IPO in 2002, and became a wholly owned subsidiary of eBay later that year. In 2014, PayPal moved $228 billion in 26 currencies across more than 190 nations, generating a total revenue of $7.9 billion (44% of eBay's total profits). The same year, eBay announced plans to spin-off PayPal into an independent company by mid-2015 and was complete on July 18, 2015.