You might think Canada to be one of the more liberal countries when it comes to casino gambling. Well, it is and it isn't. For large parts of its history, gambling was completely illegal in the country. Canada saw changes to its gambling laws in the 1970s and 2009. In January 2017, gambling on lotteries, at racetracks and at brick and mortar casinos became completely legal in Canada, with each province having its own gambling laws. Online gambling is still a grey zone at best, and illegal at worst.
Certified Canadian Online Casinos
Gambling laws in Canada
As we've said, each jurisdiction pretty much makes up its own laws as to what is legal and what isn't. For instance, in Alberta, Manitoba and Quebec, players must be 18 to gamble in land-based casinos and partake in other forms of gambling entertainment. However, in most other provinces, the law is fixed at 19 years old. Gambling on lotteries, racetracks and in land-based casinos is legal if each province's laws are abided to.
When it comes to online gambling, the legality of playing games at online casino is muddied at best. In theory, there is no law which prohibits online gambling. This is because the Canadian law doesn't mention online gaming at all under its gambling and betting laws. Given that, players shouldn't need to worry too much about playing at online casinos. Although there is a lack of Canadian casinos and software companies offering such games, offshore casinos are more than happy to acquiesce to Canadian players' needs.
Kahnawake Mohawk Territory (outside of Montréal) is one of the biggest licensing zones in the online gambling world. In that territory, gambling is 100% unrestricted and has been providing offshore casinos with licenses all the way back to 1999.
Online and offshore casinos
As you can gather, Canadian online casinos (that is to say those based in Canada) simply don't exist. However, several territories have launched their own fully endorsed casinos. These are casinos which can be played online, albeit only inside the territory of either the casino or the region where the laws apply.
Canadian players are going to have a lot more luck playing at offshore casinos. These are online casinos which are naturally based outside of Canada, though they may still have a license issued out of Kahnawake. Most online casinos are more than happy to accept Canadian players, due to the easy-going nature of the Canadian gambling laws. Canadian players should be able to play any games they wish, and with the Canadian dollar as their currency of choice. They may experience a hiccup or two with payment methods, but considering the way things are south of the border, Canadians are some of the freest people when it comes to gambling online.
About gambling in Canada
At the end of the day, muddled and confusing the Canadian gambling laws may be, but harsh they are not. Players can feel free to play at a host of online casinos, with most major casinos welcoming them with open arms. No Canadian player should feel fearful about being prosecuted, for at this moment in time there is just no history of it.
If you are visiting Canada, or happen to reside there, we would recommend checking out any local online casinos which you may be able to play at first (again, that means online casinos tied to land-based casinos inside the territory), before traversing to an offshore casino. With a wealth of offshore casinos to choose from, though, no Canadian casino players are going to be short of options or places to play.
Online casino in Canada
Most online casinos accept players from Canada so you can find more than enough elsewhere on our website. On this page we will just be listing some of the very top ones for you. Online casino Canada players should be aware that not all slot software providers are playable in Canada.
Canadian online gambling regulations vary from state to state. The biggest licensing authority in Canada is the Kahnawake Mohawk Territory (which also happens to be one of the very best licensing authorities). Canadian gamblers are also free to gamble at non-Canadian online casinos, many of whom accept play in the CAD currency.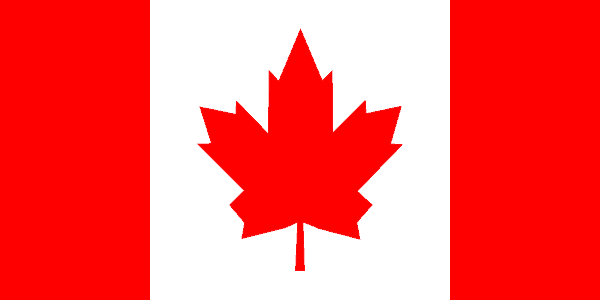 Casino en ligne Canada
Vous pourriez penser que le Canada sera l'un des pays les plus libéraux en matière de jeux de casino. Eh bien, c'est et ce n'est pas le cas. Pour une grande partie de son histoire, le jeu était totalement illégal dans le pays. Le Canada a connu des changements dans ses lois sur le jeu dans les années 1970 et 2009. En janvier 2017, le jeu sur les loteries, les hippodromes et les casinos de briques et de mortier devenait complètement légal au Canada, chaque province ayant ses propres lois sur le jeu. Le jeu en ligne est toujours une zone grise au mieux et illégal au pire.
Les lois sur les jeux d'argent au Canada
Comme nous l'avons dit, chaque juridiction fait à peu près ses propres lois quant à ce qui est légal et ce qui ne l'est pas. Par exemple, en Alberta, au Manitoba et au Québec, les joueurs doivent avoir 18 ans pour jouer dans des casinos terrestres et participer à d'autres formes de divertissements. Cependant, dans la plupart des autres provinces, la loi est fixée à 19 ans. Le jeu sur les loteries, les hippodromes et les casinos terrestres est légal si les lois de chaque province respectent.
En ce qui concerne le jeu en ligne, la légalité de jouer à des jeux sur le casino en ligne est au mieux changée. En théorie, il n'existe pas de loi interdisant le jeu en ligne. C'est parce que la loi canadienne ne mentionne pas le jeu en ligne en vertu de ses lois sur le jeu et les paris. Compte tenu de cela, les joueurs ne devraient pas trop s'inquiéter pour jouer aux casinos en ligne. Bien qu'il y ait un manque de casinos canadiens et de sociétés de logiciels offrant de tels jeux, les casinos offshore sont plus qu'heureux d'accepter les besoins des joueurs canadiens.
Kahnawake Mohawk Territory (à l'extérieur de Montréal) est l'une des plus grandes zones de licences dans le monde du jeu en ligne. Sur ce territoire, le jeu est 100% sans restriction et fournit des casinos offshore avec des licences jusqu'en 1999.
Casinos en ligne et offshore
Comme vous pouvez le faire, les casinos en ligne canadiens (c'est-à-dire ceux basés au Canada) n'existent tout simplement pas. Cependant, plusieurs territoires ont lancé leurs propres casinos entièrement approuvés. Ce sont des casinos qui peuvent être joués en ligne, mais seulement dans le territoire du casino ou de la région où les lois s'appliquent.
Les joueurs canadiens auront beaucoup plus de chance de jouer dans les casinos offshore. Ce sont des casinos en ligne qui sont naturellement basés à l'extérieur du Canada, mais ils peuvent encore avoir une licence délivrée par Kahnawake. La plupart des casinos en ligne sont plus qu'heureux d'accepter les joueurs canadiens, en raison de la nature facile des lois canadiennes sur le jeu. Les joueurs canadiens devraient être en mesure de jouer tous les jeux qu'ils souhaitent et avec le dollar canadien comme monnaie de choix. Ils peuvent éprouver un hoquet ou deux avec des méthodes de paiement, mais compte tenu de la façon dont les choses se trouvent au sud de la frontière, les Canadiens sont parmi les personnes les plus libres en matière de jeux de hasard en ligne.
À propos du jeu au Canada
À la fin de la journée, les lois canadiennes sur le jeu peuvent confondre et confondre, mais elles ne sont pas sévères. Les joueurs peuvent se sentir libres de jouer à une foule de casinos en ligne, la plupart des grands casinos les accueillant à bras ouverts. Aucun joueur canadien ne devrait avoir peur d'être poursuivi, car à ce moment-là, il n'y a tout simplement pas d'histoire.
Si vous visitez le Canada ou si vous y résidez, nous vous recommandons de consulter les casinos en ligne locaux que vous pourriez jouer au début (encore une fois, cela signifie que les casinos en ligne sont liés à des casinos terrestres à l'intérieur du territoire) avant de traverser À un casino offshore. Cependant, avec une multitude de casinos offshore, aucun joueur de casino canadien n'aura d'options ou de lieux à jouer.