If you wish to contact Yes No Casino, by all means do! We are always willing to listen to your thoughts, ideas, criticisms or basically anything you want to tell us. If you want to write an article for Yes No Casino then by all means get in touch with us (no "sponsored" articles however). If you want to submit a big win screenshot then please do! We are here and willing to listen to anything you have to say or answer any questions you may have!
You can contact us via email and we will get back to you as quickly as we can:
Admin @ Yes No Casino . com
Warnings (Please Read):
Affiliate Managers, Webmasters and SEO companies:
We do not participate in link exchanges.
We do not wish to publish your sponsored articles or guest posts with "links to a gambling/bingo/casino site".
AM's if we have your casino on the blacklist then don't expect us to "put xxx casino on our homepage"
AM's if we have already told you that we are very very busy then bugging us every day will only put your casino further down the to do list of casinos we have to test and review. Being pushy is a bad sign of a companies general business practice!
We do not want a new logo, a new website or any kind of SEO service. This website is a hobby and not a business.
Any emails we receive of this nature will be deleted without reply.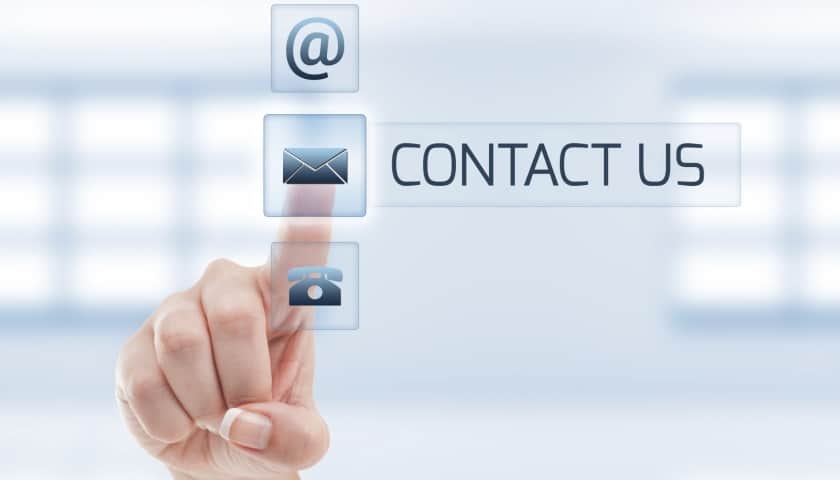 Yes No Casino Testimonials
Yes No Casino works together with the best online casinos and affiliate managers – as well as working together with a select few other casino portals and webmasters – in order to bring you the best information we possibly can to keep you safe in the online casino world. Here's what others have had to say about Yes No Casino:
---
"Matt is the most humble and polite affiliate out there! Just a great person to do business with and always does things on time.
Yes No Casino thinks outside the box and I take ideas from them which make me improve as an Affiliate Manager. "
Peter | Yako Affiliates – (Yako Casino)
---
"It is a pleasure for me to cooperate with such a person as Matt. I haven't ever seen another affiliate who is so concerned about his visitors. I must say one big thanks to him., I learned a lot here and I hope that we will continue to grow up together with him as friends!
Definitely Yes No Casino will become a leading casino authority sooner or later! Keep it up buddy!"
Lazar | NoxWin Affiliates – (NoxWin Casino)
---
"It's a big pleasure to work with Matt and the communication between us is very good and professional. Together we find very interesting and effective ways to increase the ROI of our partnership and it's always pleasant when the affiliate comes with ideas which we can explore and in the end present to the visitors of the affiliate site."
Eric | Omni Slots Affiliates – (Omni Slots Casino)
---
"The Yes No Casino team have been a huge help in driving our website forward with their selfless and honest advice and guidance"
Free Slot Games
---
"Thanks to you for the website, the many tips and explanations have make me a much better player."
Eero, Finland | Slot Player
---
"Yes No Casino is obviously run, written and led by the people who know what they are talking about! A lot of great casino reviews, slot reviews, news and useful strategy content and tips – everything that players, from beginners to advanced ones, can desire to read on affiliate website.
Matt, a representative, is a great guy, very kind, friendly and hard-working. Exactly how affiliate representatives should be, in order to enjoy working and communicating with."
Jelena | Fruity Affiliates – (Fruity Casa Casino)
---
"I have been playing online casinos, and online poker for a couple of years now on and off, and have visited tens of websites in both fields over the years. Stumbling upon Yes No Casino on Facebook I was initially skeptical about reading what I thought would be "yet another affiliate site" but decided to persevere and give them as shot as they claim to never post a link that sends you instantly through to a casino without giving you chance to read a review first. I was pleasantly surprised to see this is true, and was amazed at the volume of useful information they have for each casino they advertise, for slots and other things, and found myself wishing I had come across them earlier as it might have saved me a bit of cash on sites which went bankrupt still holding deposits of mine.
I also wish to take the time to mention their willingness to tackle items like problem gambling in such an open way, I wish more people did this because reading the interview with a gambling addict opened my eyes to a few things and I would recommend everyone takes the time to read it."
Bryan, Melton Mowbray | Casino & Poker Player
---
"Hi mate, my names Troy from Perth W.A.  I'm a member there and just wanted to say thanks. I learned a lot from the site, a lot of practical and accessible information on there. Its a shame the forum didn't take off. This site is really cool, a good place to read about slots in between playing slots.
Good work with the RTP stuff, would be very useful info to have on hand. "
Troy, Perth W.A. | Slot Player
---
"I'm very happy to work with affiliates like Matt. Since we first talk, everything was extremely easy and fast! He knows what's good for his players and the content written is one of the best I've seen out there. Chance Hill is really happy to be part of Yes No Casino!"
Julian | Chance Hill Affiliates – (Chance Hill Casino)

---
"It is a pleasure to work with Matt. Things are always on track, and this website is a perfect place to help us grow stronger.
I hope to continue the cooperation with Matt for a long time to come."
Robert | Norges Website
---
"It's great to work with Matt and I like his Yes No Casino guide. Matt knows what he's talking about.  It's great to have sites on the internet where real slot experts give their opinion about slots, casinos and casino bonuses. Visitors are in very good hands here at the Yes No Casino website."
Adrian | Webmaster CasinoVergelijker
---
"The Yes No Casino team really know their stuff and obviously care a great deal."
Lisa | Casino Player
---
"It was a great pleasure working with Dom, Matt and their team. They were very quick to respond to my request, and would love to continue a working relationship with Yes No Casino in the near future."
Angela | DrugRehab.com & Advanced (Addiction) Recovery Systems
---
Yes No Casino / Slots Guide in the media
From time to time we get requests for interviews or to publish some of our pages. After these requests started coming more frequently we decided to try and keep a record of some these. Some links and articles are more interesting than others of course.
Certificates of Trust: