For problem gamblers it is never as easy to find gambling addiction help as it is to find a new gambling portal. As such we aim to give as much information and responsible gambling tips as we can so that it is easier for you to find help in your own country if you need it. We have scoured the internet to find resources by Country, and these can be found listed below.
We will be continually adding resources to this page as soon as we find them. Please feel free to send us a link to support or counseling centers in your country if it is not listed below.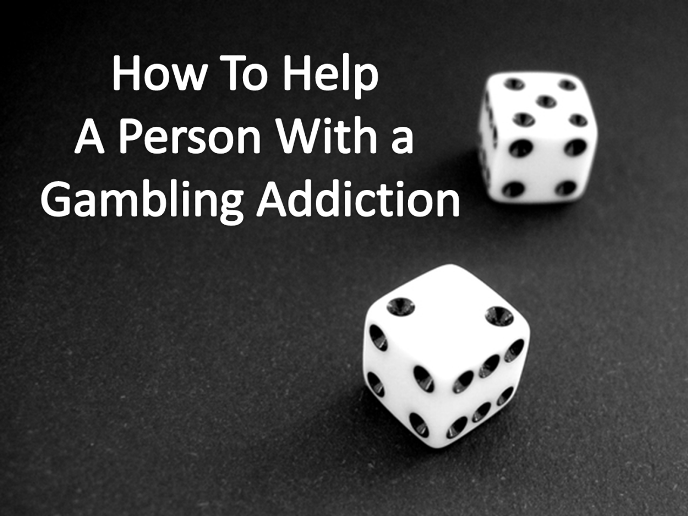 Overview of Gamblers Anonymous meeting times and locations in many countries (including many not listed below):
http://www.gamblersanonymous.org/ga/addresses
---
UK Addiction Treatment Centres
Why choose UKAT?
135 beds nationally across the UK, treatment for all addictions including process addiction and dual diagnosis.
Spanning from luxurious rehabs with en suite rooms, gyms and full on-site medical nursing units to cost effective rehabs.
Catering for all people from all walks of life. All our rehabs have 24/7 on-site specialist addiction professionals ensuring the patient will have the highest level of care offered in the country.
UKAT always addresses the individual as a whole and will tailor treatment to the addiction and long-term recovery of the patient. All UKAT centres have a family programme dedicated to helping family members.
---
Addiction & Recovery
The Definitive Expert Resource Guide For You, Your Family, or Your Patients
Written by Dr. Dina Macaluso, Psy.D, L.M.H.C., Alan Boyd, & Sharon Therien
Read the full paper: What is addiction?
---
Rehab 4 Alcoholism UK
Rehab 4 Alcoholism offers a free helpline and intervention service for people suffering from alcoholism and mental health problems. Website: http://www.rehab4alcoholism.com/

---
Gambling Addiction Rehab

Our organization aims to provide information and answers for people fighting addiction. We provide extensive information on a multitude of addictions (including gambling addiction). At DrugRehab.com our mission is to equip readers with the best information, resources and tools to overcome addiction. 
Additional resource: Advanced Recovery Systems
---
Rehab Recovery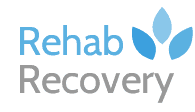 Rehab Recovery is a free and national helpline assisting people suffering from addiction and mental health problems. You can contact Rehab Recovery on 0800 088 66 86.
---
Rehab Center . net
---
Drug Dangers
Drug Dangers was developed to educate the public and lend a hand to people who have been affected by defective drugs and medical devices. Our goal at Drug Dangers is to keep the public educated and informed of all defective medical devices and dangerous medications that are currently available on the market today. Pharmaceutical companies are trusted to put safe products on the shelves, yet thousands of people lose their lives each year due to prescription medications with adverse side effects. By spreading awareness, we believe we can lower this statistic by decreasing the number of recalls, saving more lives of those who have been affected.
---
Gambling Addiction Help Service
---
Mental Health & Addiction Help
---
Other gambling addiction help resources by country:
Argentina:
http://jugadoresanonimos.org.ar/
Australia:
http://www.gamblinghelponline.org.au/
https://www.missionaustralia.com.au/what-we-do-to-help-new/children-and-families/problem-gambling/help-for-problem-gambling
Austria:
http://www.spielsuchthilfe.at/
Belgium:
Brazil:
http://www.jogadoresanonimos.com/
Canada:
http://www.problemgambling.ca/
http://www.info-reference.qc.ca/www/Home.php?locale=en-CA
http://www.bcresponsiblegambling.ca/
http://www.gov.ns.ca/hpp/addictions/gambling/
Czech Republic:
http://www.gambling.wbs.cz/Odkazy-na-pomoc.html
Denmark:
http://www.hkgamblers-recovery.org/
http://www.gamblercaritas.org.hk/html/chi/index.asp
Hungary:
India:
http://www.kripafoundation.org/
Ireland:
http://www.rutlandcentre.ie/
Isle Of Man:
http://www.gov.im/gambling/problems.xml
Israel:
Italy:
http://giocopatologicopiemonte.it/
Korea (South):
http://www.kcgp.or.kr/eng/center/Greeting.aspx
Lithuania:
http://www.anoniminiailosejai.lt/
Malaysia:
http://www.gamblersanonymous.org/mtgdirMALAY.html
Netherlands:
http://www.centrumvoorverantwoordspelen.nl
https://www.zorgkaartnederland.nl/verslavingszorg
New Zealand:
Northern Ireland:
Norway:
Philippines:
http://www.penuelhome.com/about.html
Portugal:
PORTUGAL HOTLINE NUMBER: 351 91 991 6611
Singapore:
South Africa:
http://www.tabankulu.co.za/
Spain:
http://www.gam-anon.org/index.php/meeting-directory/international-meetings/1405-spain
Switzerland:
Tanzania:
http://www.treasury.tas.gov.au/domino/dtf/dtf.nsf/
USA:
Vietnam:
http://www.adp.ca.gov/opg/pdf/WB_VT_Fill.pdf
Wales:
http://www.penyrenfys.org/what-we-do/services-to-individuals/gambling-intervention/
---
More gambling addiction help centers:
Österreich:
Wien
Spielsuchthilfe
Siebenbrunnengasse 21/DG
1050 Wien
Tel.: +43 1/544 13 57
E-Mail: [email protected]
Internet: www.spielsuchthilfe.at
Niederösterreich
Suchtberatung Baden
Anton-Proksch-Institut
Helenenstraße 40/41
2500 Baden
Tel.: +43 2252/25 94 47
E-Mail: [email protected]
Anonyme Spieler Niederösterreich
Leopold-Gattringer-Straße 85
2345 Brunn am Gebirge
Tel.: +43 660/123 66 74
E-Mail: [email protected]
Suchtberatung Wiener Neustadt
Anton-Proksch-Institut
Langegasse 18
2700 Wr. Neustadt
Tel.: +43 2622/32 007
E-Mail: [email protected]
Oberösterreich
Verein für prophylaktische Sozialarbeit
Stockhofstraße 9
4020 Linz
Tel.: +43 732/77 77 34
E-Mail: [email protected]
Internet: www.schuldner-hilfe.at
Steiermark
Fachstelle für Glücksspielsucht, c/o b.a.s.
Steirische Gesellschaft für Suchtfragen
Dreihackengasse 1
8020 Graz
Tel.: +43 316/82 11 99
E-Mail: [email protected]
Internet: www.bas.at
Salzburg
Universitätsklinikum für Psychiatrie
und Psychotherapie II/Suchtmedizin
Christian-Doppler-Klinik
Ignaz-Harrerstr. 79
5020 Salzburg
Tel.: +43 662/44 83-4603
E-Mail: [email protected]
Institut Glücksspiel & Abhängigkeit
Emil-Kofler-Gasse 2
5020 Salzburg
Tel.: +43 622/87 40 30
E-Mail: [email protected]
Internet: www.game-over.at
Tirol
Contra Gambling
Psychiatrische Ambulanz der Universität Innsbruck
Anichstraße 35
6020 Innsbruck
Tel.: +43 512/504 236 57
Tel.: +43 050/504 490-23
E-Mail: [email protected]
Verein BIN
Beratung – Information – Nachsorge
Schmiedtorgasse 5/1. Stock
6060 Hall
Tel.: +43 5223/53 6 36
E-Mail: [email protected]
Internet: www.bin-tirol.org
Therapie- und Gesundheitszentrum Mutters
Nockhofweg 23
6162 Mutters
Tel.: +43 050/504 490
E-Mail: [email protected]
Kärnten
Spielsuchtberatung des Magistrats der Stadt Klagenfurt a. W
Georg-Lora-Straße 26
9020 Klagenfurt
Tel.: +43 463/537 57 82
E-Mail: [email protected]
Ambulanz de La Tour im LKH Villach
Nikolaigasse 43
9500 Villach
Tel.: +43 4242/208 22 49
E-Mail: [email protected]
Sonderkrankenhaus de La Tour
De La Tour Straße 28
9521 Treffen
Tel.: +43 4248/2557-0
E-Mail: [email protected]
Vorarlberg
Stiftung Maria Ebene
Maria Ebene 17
6820 Frastanz
Tel.: +43 5522/727 46 1800
E-Mail: [email protected]
Internet: www.mariaebene.at
Beratungsstelle Clean
Schießstätte 12/8
6800 Feldkirch
Tel.: +43 5522/380 72
E-Mail: [email protected]
International Contact Points:
GamCare
Web: www.gamcare.org.uk
E-mail: [email protected]
Helpline: (+44) 0845 6000133
Phone: (+44) 020 7378 5200 Fax: (+44) 020 7378 5237
Gordonhouse
Web: www.gordonhouse.org.uk   / www.gamblingtherapy.org
E-mail: [email protected]  / [email protected]
Phone: (+44) 01384 241292
GA Gamblers Anonymous
Tel: 0207 384 3040
www.gamblersanonymous.org.uk
Gam-Anon
Tel: 08700 50 88 80
www.gamanon.org.uk
Gordon Moody Association
Tel.: +44 138/424 12 92
E-Mail: [email protected]
Internet: www.gordonmoody.org.uk
United Kingdom:
GamCare
Web: www.gamcare.org.uk
E-mail: [email protected]
Helpline: (+44) 0845 6000133
Phone: (+44) 020 7378 5200 Fax: (+44) 020 7378 5237
GamblingTherapy
Web: www.gamblingtherapy.org
E-mail: [email protected]
Phone: (+44) 01384 241292
GA Gamblers Anonymous
Tel: 0207 384 3040
www.gamblersanonymous.org.uk
Gam-Anon
Tel: 08700 50 88 80
www.gamanon.org.uk
Germany:
Berlin
Café Beispiellos
Wartenburgstraße 8
10963 Berlin Kreuzberg
Tel.: +49 30/666 33 955
E-Mail: [email protected]
Internet: www.cafe-beispiellos.de
Bremen
Bremer Fachstelle Glücksspielsucht
Grazer Straße 4
28359 Bremen
Tel.: +49 421/218 687 09
E-Mail: [email protected]
Internet: www.gluecksspielsucht-bremen.de
Dresden
Suchtberatungsstelle
Der GESOP GmbH
Gasanstaltstraße 10
01237 Dresden
Tel.: +49 351/215 308 30
E-Mail: [email protected]
Internet: www.gesop-dd.de
Düsseldorf
Selbsthilfe-Service-Büro
Im Gesundheitsamt
Kölner Straße 180
40227 Düsseldorf
Tel.: +49 211/89 922 44
E-Mail: [email protected]
Internet: www.duesseldorf.de/gesundheit/selbsthilfe
Erfurt
KISS Erfurt
Gesundheitsamt Erfurt
Turniergasse 17
99084 Erfurt
Tel.: +49 361/655 17 15
E-Mail: [email protected]
Internet: www.gluecksspielsucht.erfurt.site.ms
Hamburg
Die Boje
Suchtberatung und Behandlung
Brauhausstieg 15-17
22041 Hamburg
Tel.: +49 40/444 091
E-Mail: [email protected]
Internet: www.dieboje.de
Hannover
Diakonischen Werke Hannover
Beratungsangebot für Glücksspielsüchtige
Burgstraße 8-10
30159 Hannover
Tel.: +49 511/3687 148
E-Mail: [email protected]
Internet: www.diakonisches-werk-hannover.de
Kiel
BKE Spielerselbsthilfegruppen
Beratungs- und Behandlungsstelle
Fleethörn 61a
24103 Kiel
Tel.: +49 431/260 44 500
E-Mail: [email protected]
Internet: www.stadtmission-kiel.de
Magdeburg
Tagesklinik an der Sternbrücke
Dr. Kielstein GmbH
Planckstraße 4-5
39104 Magdeburg
Tel.: +49 391/565 660
E-Mail: [email protected]
Internet: www.suchttagesklinik.de
Mainz
Ambulanz für Spielsucht
Untere Zahlbacher Straße 8
55131 Mainz
Tel.: +49 6131/17 60 64
Internet: www.unimedizin-mainz.de
München
Anonyme Spieler e.V.
SHZ München
Westendstraße 68 UG
80335 München
Tel.: +49 176/517 272 20
E-Mail: [email protected]
Internet: www.anonyme-spieler.org
Potsdam
AWO Bezirksverband Potsdam e.V.
Ambulante Beratungs- und Behandlungsstelle
Berliner Straße 61a
14467 Potsdam
Tel.: +49 331/730 40 740
E-Mail: [email protected]
Internet: www.awo-potsdam.de
Saarbrücken
Café Jederman
Beratungsstelle für Suchtkranke
Karcherstraße 13
66111 Saarbrücken
Tel.: +49 681/379 98 30
E-Mail: [email protected]
Internet: www.cafe-jederman.de
Schwerin
Freundeskreis Spielprobleme
Ferdinand Schulz Straße 12
19055 Schwerin
Tel.: +49 385/521 31 43
E-Mail: [email protected]
Internet: www.suchthilfe-mv.de
Stuttgart
KISS Stuttgart
Tübinger Straße 15
70178 Stuttgart
Tel.: +49 711/640 61 17
E-Mail: [email protected]
Internet: www.kiss-stuttgart.de
Wiesbaden
Anonyme Spieler GA Wiesbaden
Suchthilfezentrum
Schiersteiner Straße 4
65183 Wiesbaden
Tel.: +49 611/184 06 86
E-Mail: [email protected]
Internet: www.anonyme-spieler.org
Sverige (Schwedisch)
Slutaspela.nu
På Internet: www.slutaspela.nu
Spelberoendes Riksförbund
På Internet: www.spelberoende.se
Statens Folkhälsoinstitut: www.fhi.se
Forskarens väg 3
831 40 östersund
Telefon: 063-199600
Stödlinjen: www.stodlinjen.se
020-819100 vardagar mellan 10-21.00, Stödlinjen bemannas av Spelinstitutet på uppdrag av Folkhälsoinstitutet och riktar sig till spelare och anhöriga som vill ha hjälp eller har frågor om spelberoende
Sweden:
Gamblers Anonymous Sverige: www.ga-sverige.se
Ireland:
Gamble Aware
Web: www.gambleaware.ie
E-mail: [email protected]
Helpline: 1800 753 753
Gamblers Anonymous
Web: www.gamblersanonymous.ie
E-mail: [email protected]