Here at Yes No Casino we understand very well that a lot of you enjoy having a flutter on the nags or on sports.
We do as well but of course the same rules apply to online bookmakers as they do for online casinos.
A top sports betting site must have good customer service, trustworthy, healthy range of options, intuitive interface.
Here then are the certified online bookies we have accepted onto our site so far.
Sports betting sites bonuses
Online sportsbooks often contain considerably fewer bonuses and promotions than your run-of-the-mill online casino. This just happens to be the way that it is. There isn't really a whole lot you can do about that. However, sports betting bonuses are still very much worth claiming if you are going to be placing bets on your favourite sporting events anyway. Your average online sportsbooks will contain at least a few deals for you to get onboard with, including the customary welcome bonus, free bets, and one-off deals on sporting events.
We will now dive into the world online sports betting bonuses and take a look at what is worth claiming when you are playing at an online sports betting website, and see if there are a few bonuses out there which could improve your odds of landing wins or funding big bets. We will begin with the offer that you are will come across the very moment you register as a new player, the predictable but very welcome start-up bonus.
Welcome bonuses
Online sportsbook welcome bonuses are, of course, the most prosperous of all sportsbook deals. With a good, solid welcome bonus, you can improve the amount of money you start off with, giving you ample funds to place wagers on all manner of bets, with all sorts of stakes.
At any generic online sportsbook, the welcome bonus will consist of a match deposit bonus. The way that these work is rather simple. Players can claim an amount of free cash which is representative of the amount that you deposit. If there is a 100% match on a deposit of £100 then, you will pocket another £100 (an additional 100% of your deposit) on top of the total amount deposited into your account. If there is a 200% match, you'll get a £200 bonus on top of your £100 deposit, and so on and so forth. The primarily point of these bonuses is to provide you with a hefty starting balance.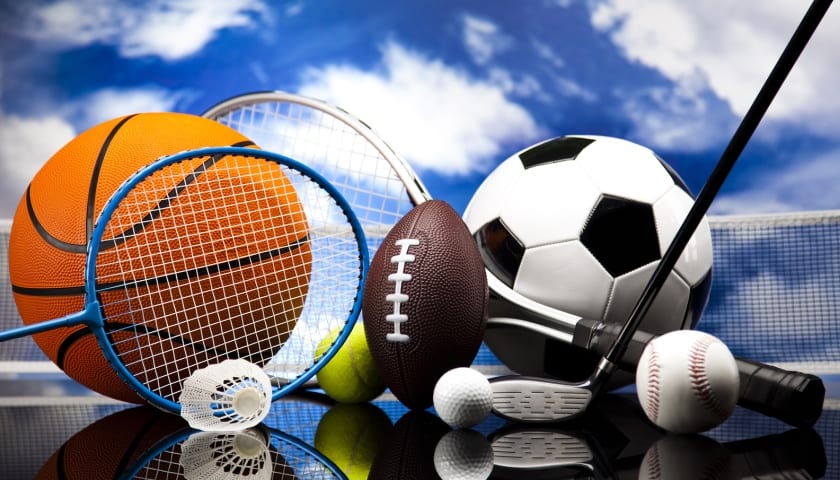 Free bets
Many sportsbooks also work free bets into their promotional setup. Don't be surprised to see free bets offered in welcome bonuses, either. A sportsbook may happily offer you a free bet when you sign up. In many cases, you may find a deal whereby if you deposit a tenner, you will get a £10 free bet later.
Other sportsbooks offer free bets on specific sporting events; for instance, if you make a wager on the Grand National, they will offer you another bet absolutely free. These are very common sports betting bonuses at online sportsbooks.
Accumulator bets
If you are the type of person to wager money on multiple bets at once, then accumulator bets are the way to go. These types of bets can see you able to wager on multiple bets all on one betting slip. Naturally, you will often need to win all your bets to win multiplied winnings on your accumulator. However, some online sports betting websites offer you exclusive deals, whereby you are allowed to miss out on one of your accumulated bets, and still pocket winnings.
Sports specific, one-time deals
Lastly, most online sportsbooks offer sports and event specific, one-time deals. These are often bets which are based solely on major sporting events, such as the World Cup, Champions League final, Wimbledon, the Grand National, and so on. These bets can be everything and anything and may include free cash, free bets, accumulator bets, money back deals and much more.