Happy. Unbelievably happy. That's how we all feel at the a-ma-ma-zing news that a lucky guy took away a colossal €3,317,639 jackpot on the 30th of March. Our 28-year-old friend from Sweden was playing Mega Fortune last Thursday afternoon when he hit the jackpot on a €2.50 spin. Magic!
This is the 4th multi-million win on Casumo and we're so delighted to welcome another instant millionaire to the Casumo ranks. It's also the second biggest win ever recorded at Casumo. Just 9 months ago, David from Sweden grabbed a fabulous €2,971,469.79 jackpot. A year ago a 31-year old player from the UK took home €2,700,000 on the 3rd spin and back in 2013, it was a Finnish player who won €3,330,000.
High five to our friends!
How does it feel to come home after a long night at work, put yesterday's leftovers in the microwave, chill on the sofa for a bit and then, seconds later, win 3.3 million euros? That's more or less what happened the other day when a 28 year old guy went from a "I'll just have some leftovers now" to "Lobster? On a Thursday? Why the hell not" kinda mindset in the blink of an eye. How did it all happen? And more importantly, what are his plans now? We called the lucky fella to hear his story.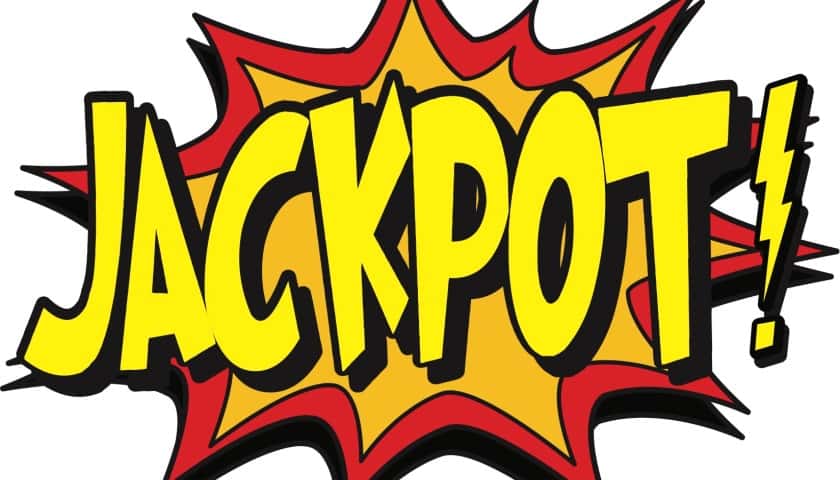 Cheers buddy and big congrats on the jackpot! So please, tell us. What happened the other night?
I had been working night shift and was on my way home from work, and I remember myself thinking that "oh it would be so nice to win a mega jackpot when I get home". After some food, I decided to log in to my Casumo account and play a jackpot game, which is something I would not normally do.
Tired, hungry, jackpot cravings … we hear ya. What was the first thing you said when you realized how much you had won?
I woke my partner up and said: "Hey, I think I've won 3.3 million euros." She had a bit of a shock there, in the middle of the night.
Fully understandable! So what now? Are you going to make any big changes in your life or continue as before?
I will probably continue as before, obviously with a silver lining to certain things. The opportunity to do things I could only dream of before is now a possibility. I will be sharing some of the money with my family, and I'm also planning on becoming a "godparent" to a child in need. I want to sponsor some charity organization, but I am not sure which one yet.
Sounds lovely. What are your top 3 dreams you are going to fulfill thanks to this win?
I want to make those who are close to me happier and go on a trip to the Maldives. I'd also like to try out being retired for a while. Haha, I know I'm only 28 but it would be nice to try it out, right?
Good planning! Let's say you were to compose three course meal to celebrate with, what would you choose?
Toast Skagen as starter, Baby back ribs as main course, coffee for dessert.
Wow, sounds like something you've put a lot of thought in actually. Yum! And if you had the opportunity to celebrate the win with a celebrity, who would you choose?
18 holes of golf with Henrik Stenson would be my pick without a doubt.
What are your hobbies (besides dreaming of a date with Henrik Stenson)?
Sports, traveling and playing golf is probably the things I enjoy the most.
Do you have any secret talents?
It'll probably be winning at slot machines;)
A very good skill indeed! However, not that secret anymore I guess. Do you like other games too?
Well, I'm probably a little bit of a games nerd. Besides casino games I usually play a bit of poker and sports betting on the weekends.
Okay, so one last question. Besides the fact that you just won a huge jackpot, what's your favorite thing about Casumo?
It must be the wide range of games that you offer. I mean, is there any slot you don't have?!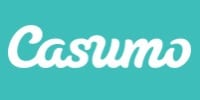 Casumo
Casumo Casino
Casumo is an award winner here at Yes No Casino and for good reason. One of the ground breaking gamification casinos that rectified all their teething problems and just got bigger and better all the time. With slot tournaments and innovative fun treasures Casumo comes highly recommended.
Pros
UK Casino = YES
Gamified casino.
Ultra Fast withdrawals (no limits).
Leading software providers + Live dealer.
24/7 Online Support.
Proven fair by TST + Licensed by MGA + UKGC.
Cons
USA & Aussie Casino = NO
No phone support.