Welcome to part 2 of our casino blog about thing which annoy us in the online casino industry. In part 1 we touched on quite a lot but there's so much more that can be improved upon or little niggling things which just don't make any sense. So rather than carry on expanding the original we thought we'd go all out and make an all new part 2 page.
Note 4/12/2017: The UKGC is clamping down on bonuses and as such many of these irritations are being dealt with, we hope we helped!
White label casino verification
Here's another simple thing that really grinds my gears. I've registered and verified at dozens of Every Matrix white label casinos, dozens of Imperial Networks white labels and loads of other white label providers. So you guys know me right? You know me very well. I test every casino listed on this website with my own money and with my own details, passport, utility bills, you name it I've sent it to you. So when a new white label casino comes along which I have to test, why do I need to go through the whole damned verification process again? Ok for me it is fine because it is part of my testing process to check casino honesty, etc. But for the regular player who just wants to sign up and have some fun, why oh why oh why do they need to go through the whole rigmarole every single time? We are verified, stop pretending we are not. It is a waste of our time and it is a waste of your time. Haven't you understood by now that a casino that treats us nicely is likely to see us play there more often, a casino that treats us poorly is never going to see us again because there are a billion other online casinos out there we can play at instead.
Too much casino account verification when it is not needed
I log into the casino and open up the chat. I've logged in with my account. I have a simple question. And just to reiterate the point… I HAVE LOGGED IN. So why the hell do I need to tell the chat agent my full name, date of birth, post code, security question and my shoe size? I've used my username and password already, if I have managed to get hold of that from another person then I'm pretty sure I can get hold of all the other information too. Besides, if I have access to somebody's username and password would I not just try and make a withdrawal or something rather than ask a simple bloody question? The same of course goes for questions I send via email. You can see the email address and I always include my username, is that not enough?
My account is closed so why are you still emailing me?
You sign up at a casino and for one reason or another you close your account. Sometimes the casino closes your account for you due to legislation in your country. Whatever the reason and whatever the time period, your account is closed and you are never going back. So why oh why does the casino keep spamming us? Ok so we can attempt to remove ourselves from the mailing list (though even this often does not work) or we can contact their support to try and get them to remove us from the mailing list. But why do we need this extra hassle? Account is closed, we get deleted from mailing lists, should be simple right?
Ok I can understand the casino trying to lure us back in by doing this though it is highly unethical. But why do they try and lure back players who can never play there due to changes in their countries gambling laws? To make matters worse there are those who still spam players who have self excluded. This is a very big no no and for some jurisdictions (UKGC for example) is outlawed.
The Max Bet button
Do we need this option? We are very capable of picking our own bet size and I don't know a single player who wishes to take the chance and hit Max Bet without being 100% sure what the bet size of that is going to be. But what is more dangerous is that the max bet button is often next to the spin button or somewhere else where it might be clicked by accident. Then of course we come to Microgaming where on some slots (Immortal Romance for instance) pressing the space bar actually triggers the max bet button rather than the spin button. Ridiculous.
Max cash out rules when using a bonus
We've mentioned this all over this website as some casinos have been black listed for this rule but it is always worth mentioning it again because it is a major irritation. The facts are that due to the wagering requirements in force, most players playing with a bonus will lose. So the exceptions who win with a bonus should not be punished. Ok casinos have to protect themselves from fraud and "major losses from generous bonuses but is that not what the whole wagering requirements, max bets, etc are there for?
Now I don't see a problem in placing a restriction on winnings from a no deposit bonus, that's fair enough. You often see max winnings from a no deposit bonus being £50 or £100. Perfectly fine, this is money completely for free after all. But we've seen so many casinos with max winnings of 4x or 10x the value of the deposit or of the deposit bonus given. This is just way too tight and makes it mathematically impossible for the casinos to lose. I don't even think a limit of say 10k would be a problem, but such tiny numbers are totally out of whack with what's fair, especially when half the time these clauses are neatly hidden away so some winning players might even carry on after a point when they can no longer actually win.
Games restricted when using a bonus
I understand why some slots are restricted during bonus play, games where you could potentially stack up the bonuses and cash them in after running down the balance therefore avoiding the full wagering requirements. Games like Robin Hood, Castle Builder, etc. Perfectly fine by me. But why are some casinos blocking games like King of Slots (a personal favourite slot of mine), Jack and the Beanstalk, Creature from the Black Lagoon, Dead or Alive, etc? There's no good reason for this other than making life even more difficult for bonus players.
Using currency conversion to skim 5-15% of of every deposit and withdrawal
I had this at a couple of Playtech casinos I was testing the other week (they have not yet made it onto Yes No Casino as there's a lot of question marks about them still). The casino only allowed USD curency (even though USA players are restricted from playing). This means that every single player at their casino will be using a different currency unless they have their Neteller or Skrill in USD. All well and good if they played fair, but unfortunately I lost about 10% on all transactions due to their "costs". Ridiculous.
No responsible gambling tools
This shouldn't happen at any UKGC licensed casino as the regulations are very strict (although I do believe that the Ladbrokes/Gala/Coral group are taking things to the limit with the 1 day limits change as opposed to the standard 7 days cooling period). But at other jurisdictions there are plenty of casinos that pretend to promote responsible gambling but have no automated tools to do so. You are requested to contact customer support though often enough they really do not want to help you control your gambling (I believe that many chains train their CSR's on how to avoid placing limits on a players account at all costs. This annoys the hell out of me.
If a casino does not have the tools then it is a red flag. What I like to do is whenever I have a big winning balance at a casino, I immediately place wager limits on my account until my withdrawal has been processed. Simple little trick but it makes absolutely 100% sure that I cannot play my winnings back if I have a moment of weakness or if the withdrawal takes too long.
Slow or non existent customer service
How many times have you come across this in any walk of life? Any company that does not answer emails, phone calls or live chat will lose my business really fast. If I want to buy a computer or TV online but customer service don't answer any questions I may have then obviously I will go to a different shop for my purchase. The same applies to online casinos. Rude customer service will turn me away but so often I have emailed casinos and never received a single reply. Or how about live chat that are never online? Sorry but that is a deal breaker.
Casino calling or SMS'ing me
Which bit of this gambling lark do you not understand? Gamblers don't want to be called up at work or even at home by a casino or bookie. Gambling is something we keep hidden from most of those around us if they are not gamblers themselves. We lie and sneak around and want our secret habit to be invisible. So what the hell are you doing calling or texting us when you can send us an email instead? Come on people get to know your customers. If you do not understand how players behave then you should not be in this business.
Wagering requirements rolling totals
We want to be able to track our wagering in real time when we are playing with a bonus. Some casinos are either very slow with the updates, some make really odd stats that make it very difficult to know at what stage we are at and some casinos do not even show the wagering at all until cleared. Do they think we are Stephen Hawking and can keep count of every spin we ever make?
Worst of all though are casinos who do not automatically clear a bonus once player balance drops below €1. Some even purposefully make the wagering requirements roll over to the next deposit even though we lost the entire original bonus. Either clear the bonus for us automatically or allow us to forefeit the bonus before we make another deposit.
Registering from a restricted country
Allowing me to register then immediately saying I am not allowed to login due to country restrictions – are they doing this to get me on their mailing list?
Letting me go through 5 pages of my personal info only to find my country not acepted on page 6 of the registration process.
The live wins tracker taking up a quarter of the screen
I don't care that player x just won 15 cents on Starburst. I want to have a decent sized screen and not have my game slowed down by the live wins tracker. Who actually cares about this? Doesn any casino player ever look at these rolling trackers? At least give us the option of hiding them.
Showing me slots which are restricted in my country
This is an irritation and although the technology required to hide restricted games for ever country or location would require pretty hefty programming, if a casino is serious about being one of the very best then it is an investment worth making.
Deposit and Withdrawal fees
Most casinos do not charge for deposits or withdrawals and that is the way it really should be all round. The casinos can swallow these minimal costs. But more casinos are starting to charge these days and we know many players like ourselves just avoid these casinos altogether. There are equally good or even better casinos out there who do not charge these fees so why would we bother losing money before we even start?
Pop ups, push notifications and add to home screen
Oh my god. I am more than capable of bookmarking my favourite casino by myself. Or simply remembering the URL. Do we really need these aggressive tactics to spam our phones and computers? As for casino portals like Yes No Casino… we (like most people) hate pop ups and the like. We will never store cookies, we will never ask for your email address and we will never throw pop ups or notifications at you and personally we'll never return to a website that does.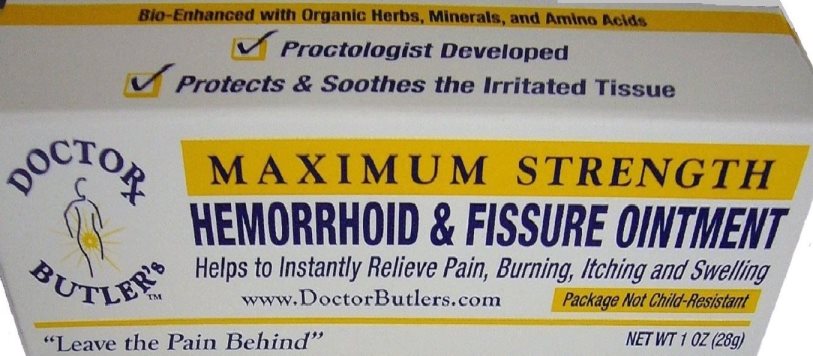 So many low quality casinos opening that some good ones are going bust (or some even having to turn rogue to stay in business)
I think we have more than covered this irritation plenty of times elsewhere on Yes No Casino but we'll skim through it one more time. We do not need 20,000 online casinos. We don't need a new one opening ever day of the year. Give us a handful of top class, top quality casinos and that is all we need. We have investigated how much it actually costs to open a casino and we have received quotes varying in price. Some are realistic prices but some white label providers make it so cheap to open an online casino that it is no wonder there are so many.
We received one quote of €15,000 to set up an online casino with one provider. That is it, the only costs ever. The white label operator does charge a hefty percentage of all profits but 15k is all we need to get started. They set the casino up, they do the customer service, they do the banking and everything. All we need to do is choose one of the two generic layouts, get a website domain name, a cheap logo and web hosting and they do the rest. It is then up to us obviously to do the marketing. But the point is… what kind of quality do you think we are getting for that price? We could have only 15k in the bank so no money to pay any winners… doesn't matter, we have a casino and we are not going to pay winners anyway.
Have a good think before picking an online casino because there are just too damned many and most cannot afford to pay a big winner. We also urge the online casino reviews websites to please stop promoting this kind of crap. Let these charlatans go out of business and leave us with only the cream of the crop.
Different bonuses for every single country
This Yes No Casino site is a hobby, you casino owners are making it almost impossible to keep everything as up to date as possible. Especially when you keep changing bonuses every three days. For players it is also way too complicated. Please just pick one bonus and apply it to all countries. And please keep it for a few months before changing it again. Thanks!
Restrictions not being restricted
Restricted games not being restricted.
Restricted deposit methods not being restricted.
Restricted bet sizes not being restricted.
If an online casino is going to enforce a thousand rules on us then please help us out by making sure we cannot accidentally break any rules. Oh wait… that is their plan, make so many rules that it is almost impossible to remember everything wihout checking the T&C ever 5 minutes so if we win the casino can confiscate our money. Yes, a lot of casinos actually do restrict as much as possible to help us out, but many others don't and they don't on purpose.
Free spins on a slot we can't find
There are two white label providers at least who I think do this on purpose just to try and get you to login to their casinos. They send emails with no deposit free spins yet seem to hide the slot they are valid on or even make the slot completely unavailable. A good casino will place the relevant free spins slot right at the top of the homepage for us. Hiding the slats will lose customers, it is not rocket science.
Less is more (online slots that is)
I think we covered this elsewhere as well but just to reiterate the point, we do not need 20,000 slots. We need the best of the best so we can actually find the ones we like instead of having to scroll through screen after screen of mediocrity or clones. If I owned a casino I would hand pick the games to be added to give a much easier selection proccess and give a great variety of different games, all of which would offer quality or something different. 500 great unique slots would be more interesting than 5,000 of the same.
Worthless Loyalty Bonuses
This gets my goat as well. I have played through hundreds of thousands of euros in spins at a casino. At many casinos actually. You would think that for multiple big deposits and days of game play that the loyalty rewards due would be pretty useful… but at so many casinos I have been left with maybe €5 in bonus money if I'm lucky. If the loyalty scheme is so weak then let's just not bother at all.
Thankfully there are still some good ones around.
Microgaming
I was going to have a really big rant about the quality of Microgamings slots over the past few years, over the fact it often takes an IQ of 200+ to be able to get mobile slots into full screen and about the stupid number of clones they are bringing out. However thankfully Microgaming seem to be slowly turning the corner with a new mobile platform being phased in and some interesting new slots coming out. Hopefully they will stop with all the damned clones soon too… fingers crossed they have finally woken up.
Clicking away win animations
Quite often we click past the win animations on slots in order to carry on spinning. Sometimes it is a tactical thing to spin quickly and sometimes it is just because the wins are minimal. But some slot providers do not give this option and you have to sit there painfully for 20 seconds for a win of only 1x stak or something. For big wins you can be stuck for minutes while the slot shows you ever pain staking win line.
Slots NetEnt pause before win/loss
Finally (at last, wow this was a long article and my fingers are aching!) we get to a minor gripe that started maybe a year ago at some casinos. The fact that for sme slots we know a losing spin before the reels have even finished because the spin takes much longer. Take Jack Hammer or King of Slots for example or even When Pigs Fly and Reel Rush. During respins a quick spin is a winner adding more sticky symbols and another respin. But if the reels spins for 2 or 3 times the length we automatically know that was the end of the win streak. It loses a lot of the excitement for me.