Free-Spins spread out 20 per day
You sign up to a new casino, make your first deposit, accept your % bonus and then head off to play the free spins promised only to find that they are not there. You contact casino support and they tell you that your free spins are going to be dripped into your account over the next 5 to 10 days, 20 free spins at a time, starting tomorrow.
Why? What is the point of this? Sure they are expecting you to lose all your money within the first 24 hours leaving you with 20 free spins (usually on Starburst) the next day. And you have 24 hours to play each set of free spins. Meaning there's virtually no chance of you actually being able to do anything with these free spins.
Come on casinos, your customers are not stupid. We know what you are doing. But work with us a little bit here rather than annoying us. I understand that by pulling the customer back into the casino every day there is more chance of keeping the player around. But on the flip side how many customers are you losing because your system is just too damned annoying?
Have a re-think and give us all the free spins in one lump sum immediately. Heck, lets go one step further and have the free spins wager free. Red Queen, Rizk, Thrills, Super Lenny, Kaboo and a small number of other casinos are already giving their free spins away wager free. This kind of gesture is how you get customer loyalty.
---
The pending/reverse withdrawal period
Here's another annoyance. One of the biggest annoyances actually. When you cash out at a lot of casinos you are subjected to a ridiculous wait for your money. If you have had your account verified why does the casino make you wait 24 hours, 48, 72 or even longer to have your withdrawal? And what's worse, why do they allow you to cancel your withdrawal throughout this entire period? Of course we all know why they do it but the longer they make you wait, the less likely you are going to return to that casino.
Give me fast withdrawal times, preferably with a maximum of 60 minutes reversal "thinking" time please. Sites like Slotty Vegas, BETAT, Energy Casino and Video Slots are setting the standard by aiming (and succeeding) in getting withdrawals paid within 60 minutes (with the exception of strange times of night or over the weekend but even then they are mostly very quick even then).
So come on casinos, let's all get with the program and get the monies paid out quick sharp. We are more than capable of losing our winnings by ourselves. Send the money to our Neteller or Skrill accounts and we can just as easily deposit it back if we feel the urge. Not always of course, but give your players a bit of respect and we'll return the favour!
---
The account verification process
Do I really need to write anything here? Anyone who has ever tried to get their online casino account verified will know what I'm talking about. It can be absolute hell and can take up to a couple of weeks and a hundred different bills, photos, etc. WHY? Because the longer we wait, the more chance there is of us losing whatever we were trying to cash out. But once again I'll point out to Mr Casino Operator that the longer you make us wait, the less and less likely we are to ever return to your casino. It's called customer service and it is not difficult!
Suggestion: Online casino passports
Here's an idea… every licensing authority can issue players an online casino passport. We as players register and verify ourselves with the licensing authority once and we are covered for all casinos in their jurisdiction. We only have to verify once.
With this idea you cannot deposit at a casino unless you supply your casino passport. And if you are a problem gambler you can have your entire passport self excluded.
This will save sooooo much trouble for everyone.
---
Making it difficult/impossible to close a casino account
If you don't like a casino you might want to close your account there. Have you ever tried? Well if not let me tell you how much of a ball-ache it is! Not all casinos, but a hell of a lot make it near impossible to close the account. But what's worse, they make you close the account on the grounds you are an addict.
Why? Why are we not allowed to just dislike a particular casino? Why do we have to be tarnished with this sort of thing? There is absolutely no need to make this process any harder than it needs to be. We want to close our account, just accept it.
---
The casino bonus system
Where on earth do I start with this one? There is so much wrong with the current casino bonus system. It causes more problems than it solves, for both player and the casino. And it seems to be a vicious circle.
You know what, I'm going to leave this part of the blog for another day as it's going to be a long one!!!
---
Not letting us in without registering
Customers do not stand outside a car showroom and post a cheque through the door to buy a car they have not had a sit in yet. There seems to be a growing trend where casinos force you to register an account before you can even enter the casino and have a look around what they have on offer.
You may have the fanciest video or splash screen on your website but if we can't get in for a look around there's a mighty good chance you are going to lose us.
Stupid, stupid, stupid. Here is a shining example of style over common sense. Of a marketing department trying to make everything as new and fancy as possible without having any knowledge of how their potential customers think.
Market research, beta testing, focus groups… these things have been around for decades for a good reason!
---
Document verification insanity
Here's a list of crazy demands we have either seen or heard about when trying to verify a casino account:
Passport or ID has to show all edges (reasonable demand)
Passport or ID must be held in hand next to face and have photo of it taken to go along with the photocopy (hmmmm, seems a bit too much like a terrorist ransom demand, what next… we have to hold up a copy of todays newspaper?)
Photo of ID not photocopy needed when you send photocopy… photocopy needed when you send a photo (either of these options should be acceptable)
Utility bill must show full name, not just initials (when has a utility bill EVER been addressed to anything but a persons initials?)
Copies of ID and/or utility bills have to be sent by post to the casino offices in xxx country (come on, really?)
Copies of ID and/or utility bill must be officially notarised (usually costing more than the amount trying to be withdrawn from the casino)
Example:
Hello Customer!
Your document (DSC_0001.JPG) wasn't approved. Reason: on your photo you should hold your ID near to your face.

CasinoXXX team
— – – – – – – –
Dear Player, unfortunately, it's a part of our standard verification procedure. As soon as you send us the required selfie photo (you holding near to your face the ID) your account will be verified. Please, pay attention that it's a necessary part of the verification.
We are looking forward to your selfie with the ID.
Thank you
Best regards,
— – – – – – – –
Necessary my left arse cheek !!!
---
The attack of the clones
You will no doubt have noticed that slot providers such as Playtech, NetEnt and Microgaming enjoy nothing more than squeezing every last drop out of their products by simply making identical clones of most of their games, just with different symbols. Fair enough you may say, the sporting slots by Microgaming are a good example giving the player the choice of picking their favourite sport, love cricket then play Cricket Star, love ice hockey then play Break Away.
But what then is this sudden obsession with cloning entire casinos? Let's look at the Nektan brands of casinos. Spin Princess, Cloud Casino, Chomp, Pocket Vegas, Jackpot Mobile. Touch Lucky, Northern Lights, Sapphire Rooms, Winzino. All identical right down to the iffy terms and conditions (Max winnings when using a deposit bonus = 4x deposit which when you do the mathematics turns a theoretical average return to player for their slots from say 95% right down to about 10 or 20% meaning the casino just cannot lose).
We can also take a look at Cassava Enterprise Ltd who aside from owning 888 own something crazy like 50 casinos and 50 bingo sites. And then you wonder why it takes their customer service a month to reply to the simplest of questions!
Sorry I got sidetracked for a minute there. There's other sets of clones of each other, Power Slots, Pocket Casino, Royal Swipe, Mobile Wins and Dream Palace. If I am not mistaken all those I just mentioned in both sets of clones all fall under the same parent holding company.
So I ask you, what is the point? From an economic point of view you could argue that the more different casinos, the more chance of players ending up at one of their brands. But I argue back, what is the cost of all these licenses? What is the cost of maintaining so many websites? The cost of running the NetEnt, NextGen etc software on each casino? The extra staff and administration needed to cover separate brands? Surely they could use all these extra costs to simply provide one or two top notch casinos where players will be more loyal and spend a bit more money of advertising and marketing etc?
But hey, what the hell do I know?
---
Casino portals actively promoting rogue casinos
There are plenty of dodgy casinos out there, casinos without license who lie about their licenses. Casinos with long histories of fleecing players and other illegal activities. Yet still thousands of casino portals keep promoting them.
Then after a while you see these same webmasters hitting up the affiliate forums complaining when these casinos fail to pay their commissions or close their accounts, retroactively apply rogue terms, untag players, etc etc etc.
Now here's a simple point for any budding webmasters… if a casino treats their players badly, do you not think at some point they are going to treat you badly? Think about it. What do you think is going to happen?
Stop promoting dodgy rogue casinos guys please!
One point somebody in the industry mentioned the other day which is very interesting, and that is webmasters who promote casinos who are engaged in illegal activities could in theory be held for aiding and abetting criminal activity. This is a bit of a grey area but definitely worth taking into consideration. At some point the shit is really going to hit the fan in the online gambling industry and the authorities are going to set examples of people to scare monger everyone else. There is no doubt in my mind about that, look at what has happened with the torrent downloads. Pirate Bay and other high profile websites have had a lot of legal issues whilst at the other end of the scale there have been the arrests of the end user at home who has downloaded a pirated movie, song, etc. You can never be too careful.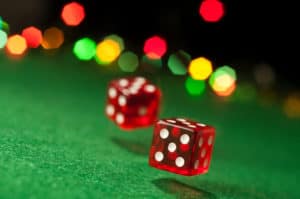 ---
Logging in easily, staying logged in, etc
Here is one I just do not understand. Let us start with the online casinos themselves.
Username / Password / Remember Password
We as players want to get into our casino account easily and we don't want to be logged out until we are done as this can ruin a carefully planned session. It is annoying on a computer to have to enter username and password every time we want to log in, at least if we are using a private and trusted computer. But what is worse is when we are playing at a mobile casino. It is a hassle to have to type out our username and password every time to log in, but there are so many mobile casinos where they do not remember password and every time you exit one mobile slot you are logged out and need to log back in again, taking you back to the landing page of the mobile casino and have to click through again to where you want to be.
Seriously guys, if you run a mobile casino please for the love of god will you actually test out your own mobile casino to see if it is user friendly?
How difficult is it to add that option to your mobile casino? It is a standard option that 90 percent of mobile websites which require a login have as standard. You are all using white label mobile casino platforms, other mobile casinos using that platform have this option enabled so it is just a question of asking your operator to add this one tiny itsy bitsy teeny weeny bit of bog standard code to one page on the site. That is it?
If I find this issue at a casino then I will not play there. It is that simple. If you cannot be arsed to take the time and care and attention to detail to spot this one single flaw then what is the rest of your casino like?
The second point is with the affiliate software websites. A couple of the back end providers have updated their software recently and these have actually become mobile friendly in terms of logging in… but in doing so they have become desktop unfriendly. I just don't get why they haven't had the foresight and testing to be both desktop and mobile friendly at the same time. It is just shoddy, lazy and completely unnecessary!
---
Big wins and big win animations
Obviously big wins do not annoy us. That is the aim of the game. However slots that start up the big win animation when it turns out the win was pretty crap… now that is annoying. NetEnt usually start the animation at 15 or 16 times your stake. That's fine, an acceptable level for a "big win" though I'd call it a "reasonable win". Quickspin on the other hand throw up the big win animation at a paltry 10 times your stake. That's surely not a big win in anybody's book as you can wipe that win out in the following ten spins.
But get this, I was having a bit of a spin on the bus into work this morning. Playing a NextGen slot. Now NextGen slots are often pretty high variance but this slot I was playing this morning (damn it I can't remember what it was called) threw up the flipping big win animation on any win of 5 times stake or higher. I don't get out of bed for 5 times stake.
To make matters worse this slot didn't allow me to click away the big win animation. I had to sit there and suffer a slow and painful crappy animation for a crappy win. Majorly annoying.
---
Bonus teasers and bonus coin wins
NetEnt I am looking at you with this one. Every other slot designer, please stop copying this awful awful idea.
The bonus tease… this is when the slot teases you into thinking you have won a bonus but then rips it away from you at the last second. NetEnt's Koi Princess is absolutely guilty of this. It opens up the fishy bonus animation thing and then closes it returning back to the main game. What the hell is the point of that? The second thing Koi Princess does is when you have 2 bonus scatter symbols and the 3rd one is just one reel away, that reel starts moving up and down and then stops with the bonus symbol on the reels, pauses and then decides "screw you" and returns the scatter off the active reels. Makes you just want to punch the computer screen.
And here is a major annoyance that NetEnt seem to be doing with all their latest slots, and a good number of other providers are also doing (Microgaming Bridesmaids, Quickspin The Ultimate Journey, WMS Wacko Jacko King of Pop, etc). You spend hundreds of spins waiting for the 3 scatters to land and you think you have finally won the bonus round. Only for you to have to spin a reel or do a pick me bonus round and end up winning a weak coin win. Seriously what the f? When we win a bonus feature we want to see a damn bonus feature. I can forgive WMS/Barcrest for their Wacko Jacko slot because the scatters land quite often but for the others… stop it. Please just stop it. There's no fun in a crappy coin win. When we win a bonus feature we want to see an actual bonus round. I don't care if the win we end up with is the same as the coin amount would have been, just let us have that enjoyment and anticipation please.
---
Anonymous email conversations

This applies to all walks of life but I thought I'd add it here. When you email a company, customer service, billing, etc etc. Why do they reply back with a generic email address and not even sign their name? Every subsequent email I have to assume it is a different person emailing me. What the hell guys, just put your first name in there at the very least. We are human beings and you are human beings. These little things really piss us off. It is just plain rude.