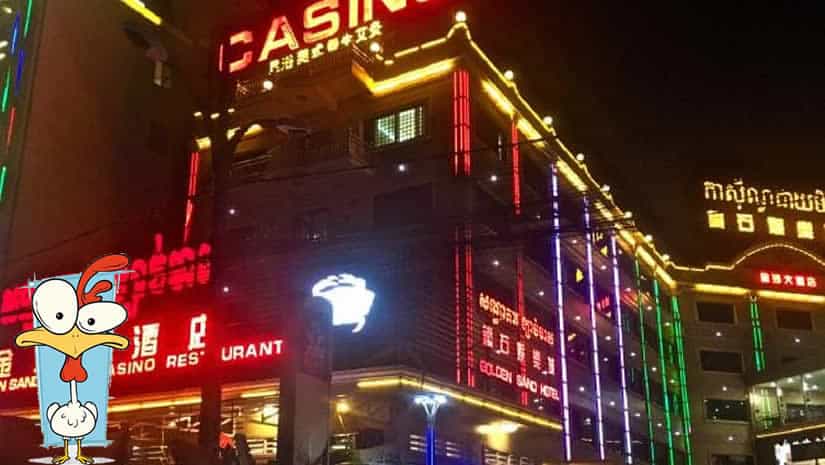 A casino located in Sihanoukville, Cambodia has been accused of physically beating eight Chinese gamblers who were suspected of cheating by the casino's management.
(We can easily say that it is safer to bet from the comfort of your home at a reputable Asian friendly online casino).
What Allegedly Happened
The town, situated in western Cambodia, has become a Chinese gambling hub in recent years, attracting many hopeful gamblers. The casino itself was not named, but several reports surfaced in both Chinese and local Cambodian media saying that staff there decided to take the law into their own hands when they suspected eight players of cheating at their games.
The reports stated that on April 3 four men and four women were called separately into back rooms at the casino and held there for up to ten hours while they were fiercely beaten. They were apparently told that they wouldn't be released or allowed to go to the hospital until they admitted in writing that they had fraudulently collected winnings from the casino.
Reports said that the eight had won amounts ranging from just a few thousand dollars to over $20,000 each.
One of the alleged victims told Chinese media that he had gone with his wife to Cambodia on vacation and the two decided to play a few hands of cards at the casino. They had won about $1,000 while betting around $100 to $200 per hand.
At about 4:00 am the casino called the man's wife into an office on the second floor. When she didn't return, he decided to go look for her. He found her being physically assaulted by a group of men who then asked who he was. When he told them that the woman was his wife he was then detained and beaten as well.
Photographs appearing in Chinese media showed what were said to be the husband's quite swollen hands and the back of his wife's neck covered with bruises. Both also reported several injuries on other parts of their bodies and the man had at least one broken finger.
Police Appeared During The Ordeal
The couple stated that two police officers appeared near the end of their painful ordeal. The men decided to alter their demands when the police showed up. They changed the document they were trying to force the couple to sign to say that the whole thing had just been "a misunderstanding." The couple then agreed to sign it.
The couple said that they didn't know the other six gamblers who apparently suffered through the same ordeal until they met each other later at the hospital.
Local media reports that since then, several members of the casino's staff have been arrested and the couple has begun legal proceedings against the casino.
It was also reported that security footage had been uncovered and leaked that shows a dealer colluding with players in what appears to be a cheating ring. The security footage covers a period of several weeks before the couple had their run-in with casino staff. So far, it is not clear whether or not the cheating caught on camera has anything to do with the incident that occurred on April 3.