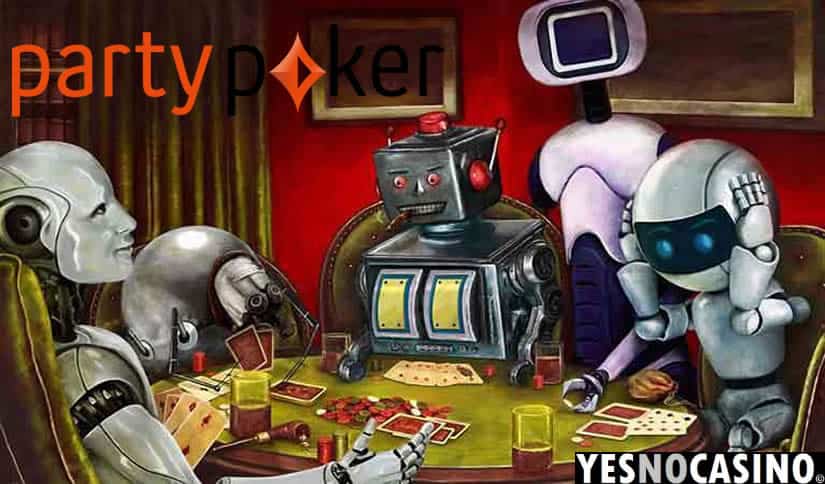 Popular online cardroom PartyPoker, owned by GVC Holdings, announced that they have found and closed 277 bot accounts. The fraudulent player accounts were discovered during investigations carried out between December 2018 and March 2019. As a result, the site has returned about $735,000 (£562,000) to players.
For those who aren't familiar with the term, "bot" is a common slang term, short for robot, that refers to automated programs or software designed to carry out specific tasks that would normally be done by humans. Although some "bots" are designed to make some processes legitimately more efficient, the term is more often used to describe programs intended to aid in the perpetration of some sort of fraud. In the case of PartyPoker, these programs gave their users an unfair advantage over players who were actually playing their own cards.
PartyPoker also revealed that they have put together a special Poker Fraud Team to deal with any future problems. Members of the team were not specifically identified, but they are reportedly former poker professionals who would naturally have a keen eye when it comes to spotting suspicious plays and actions that don't make sense. The company said that 75% of the accounts closed so far were closed as a result of detection by their new fraud team.
A spokesperson for GVC Holdings said that the team had been expanded recently but is still "a small, dedicated PartyPoker team." It seems that even with such a large-scale issue surfacing, the company is happy with the work the team is doing and is not planning to add any new members for the time being.
PartyPoker has made it clear that players should feel free to contact the fraud team directly if they believe they have seen any suspicious activity at the tables. The company has pledged to investigate all leads and explained that suspicious activities can involve anything from potential collusion between players to the use of prohibited software that would give any player an unfair advantage, be it a fully automated bot or something else.
Patrick Leonard, PartyPoker's ambassador said, "Two years ago it wouldn't have been possible, but after seeing the security department first hand, the team working there and the tools they are using, I'm very confident now that they can tackle people trying to play against the rules."
PartyPoker is not alone in the fight against bots. The problematic programs are believed to be in use in varying numbers at all online poker rooms. The music industry has also seen a rapid increase in the use of bots to scoop up massive amounts tickets for live events so that they can then be resold for much higher prices. Concert-goers have been complaining that real fans have no chance of getting tickets as entire shows sell out within minutes of tickets going on sale.