Online Casino Games
Whilst at Yes No Casino we pride ourselves on our online slot reviews and information, we always aim to give our readers as much information as we can for all online casino games. As with our slots reviews it is our aim to give you reliable and up to date information so that you can make as informed and as safe a choice of online casino for all casino table games as well.
There are many table games available in land based casinos and some of those can be found in online casinos as well, some offer more games than others (our online casino review of each casino tells you what games are available in a lot of cases), and for this overview we will focus on the mainstream ones that can be found in the majority of online casinos.

Roulette
Roulette is a huge favorite with many casino players both live and online, with the spinning of the ball creating a build in excitement as it slows down ready to drop into the numbered slot. Perhaps it is this tension and heightened excitement build up that attracts many to the game, or it could be the potential winnings of up to 35 times the stake.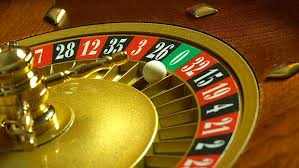 The two most common (and popular) variants of Roulette are French and American Roulette, with French Roulette having 37 numbered slots on the wheel (1-36 and zero), and American Roulette having 38 numbered slots on the wheel (1-36, zero and double zero). Players can place a variety of bets on each spin of the wheel, including single number, colour (red or black), odd or even, and more, and it is the addition of the zero or double zero where the house gains its edge. Single number bets are paid at 35/1, and as such, if a player bet every number on the wheel, they would lose 1 or 2 bets, depending on the variant, on every spin.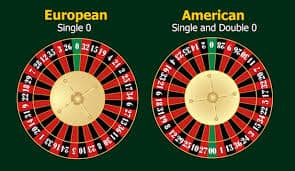 Other variants of roulette found online include the double ball roulette, where two balls are spin at the same time, which can seem appealing until looking at the pay-outs. Having two balls in play doubles your chances of selecting the winning numbered slot; however, the single number pay-outs in this variant are only 17/1.
Many people think that computerized roulette increases the chances of the games being rigged by the casino, but here on slots-guide you can be safe in the knowledge that our online casino reviews which mention the audit carried out on the software, include the auditing of the roulette RNG's. In order to help remove the feeling of playing against a computer, many online casinos have introduced "Live Dealer Games" (check our individual casino reviews to see if a casino has the games or not) where the action is carried out by a human croupier, and this is streamed live to all players at the table. These live dealer roulette games have proved to be a huge success with players (in many cases the croupier will take the time to mention you or your screen-name in conversation with you), and with the casinos themselves as the transparency of the live game means that many more people play the game, and unlike in a land based casino there is much higher number of players that can play on a table at any one time.