Aspire Global are a company based out of Malta – I was actually on holiday for a week in Sliema a few weeks back and while wandering around the shopping streets I came across the Aspire Global offices which are based above a Next clothing store. Quite fitting then that Next casino (no connection to the clothing chain mind you) recently decided to switch back end platforms to Aspire Global. A nice little coincidence I think.
There are a good number of White Label casinos running on this platform and we take a great deal of care before recommending white labels but ASG also run their own brands and a top name as I have mentioned have switched to their platform so we are happy to recommend these casinos.
Top Aspire Global Casinos
We are still busy testing all their casinos. Some have failed our testing while others we are continuing to monitor before we can accept them onto our site. In the meantime why not check out one of these recommended casinos instead?

Aspire Global, a top platform provider established in 2005, offers a total "all-in-one" solution for online gaming operators.
We invite you to benefit from over 10 years of outstanding activity and experience and join the dozens of top performing operators that enjoy day-to-day success with Aspire Global.
As part of our solution, you will have access to a variety of services in our "One Stop Shop", such as:
A

n innovative and advanced platform

Licenses to all the leading markets
M

arket leading CRM

A

 wide array of 3rd party game providers

P

ayment solutions

S

upport on different channels

A

 designated personal account manager for your every need
Aspire Global enables you to operate in all the leading European markets, in accordance with the numerous licenses we hold.
In addition to licenses in regulated countries such as: the UK, Denmark, Belgium and Italy, our MGA license also allows you to operate in the .com markets.
In a constantly evolving market as dynamic as iGaming, it is essential to stay on top of the regulatory updates.
Internally Aspire Global conducts ongoing training for all relevant staff as one of the focus areas of the company, and we are constantly updating our platform with new features to ensure excellence in compliance.
In addition to doing so, our legal department is also committed to providing YOU with the latest compliance updates within all jurisdictions, hand in hand, giving you the confidence in knowing that you have the latest marketing guidelines for each market.
Aspire Global's Customer Support offers high level response 7 days a week in order to increase satisfaction and retention among all of our players.
From accompanying new players on their journey as they join and then throughout their day-to-day activity, we do it all.
We achieve this with expert service agents, outstanding promotions, loyalty tools, and custom made solutions.
Our service is available in 10 different languages as well by phone, email and chat. This includes Mobile.
The VIP department consists of our most experienced employees, who work closely with our most valued customers, within each brand.
Providing unique solutions on a 'case by case' basis helps create a strong relationship, which leads to overall customer loyalty and satisfaction.
The success of the VIP department is therefore best measured through the retention of its VIP clients, created by establishing relationships with the VIP's.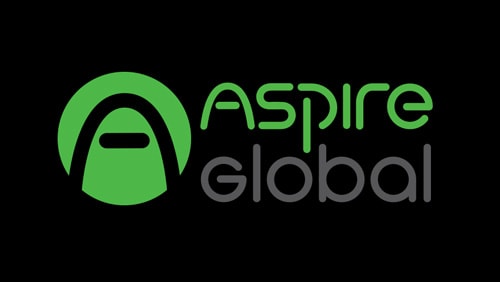 Licensee name:
AG Communications Limited
Principal address:
High Street 135
SLIEMA
SLM 1549