There are lots of different reasons gamblers will choose either to play or not play at a particular online casino. Players are looking for special games. Some others are looking for the right bonus. Maybe looking for the best betting odds and a place to have some casual fun for a few hours here and there.
There is one critically important thing, though, that all gamblers should be looking for as they seek out the right place to lay down their wagers. Above all else, before the games, before the bonuses, before all the flashing lights and promises of big winnings, you need to know that the online casino where you are planning to play is trustworthy. After all, it's not really gambling if there's no chance of winning, is it?
Not just before you lay down any money on a bet, but before you even bother to sign up and provide any of your personal information, you should check out the casino you are considering to make sure that they are licensed by one of the trusted online gambling licensing and regulating bodies that exist around the world. No word of mouth, no friendly recommendation and no seal of approval from some review site means a thing if a gambling site is not officially and legally licensed to operate by one or more of the well-known licensing organisations.
You can move forward and check one of our recommended online casinos, which of course are regulated and safe to play at:
Safe and Trustworthy Online Casinos
Why You Should Only Play At Regulated Online Casinos
When you play at an unregulated casino you really have nothing more than the words on the web page to say that the games are fair or that you'll ever be able to get your money back off the site once you make a deposit. It's like being in the middle of a place like Las Vegas or Macau, where you are surrounded by legal casinos and deciding to bet your money on a game of dice with a stranger on the street — and letting the stranger hold all of your money until the game is over.
By making sure that any online casino you might be considering is licensed and regulated, you're ensuring that the entire operation has been vetted by an impartial organization that is acting with your safety in mind. You'll know that everything from the fairness of the games to the reliability of their casino banking systems and accounts has been checked and determined to meet certain standards. On top of that, the online casino operation will be inspected regularly to make sure that those standards are upheld. It's not just a one-time thing.
Of course, even with these checks in place, nobody can guarantee that everything will go perfectly 100% of the time. Although it's rare, when something does go wrong, a licensing and regulatory organization will give you a place to go for help if you can't resolve your problem with the casino directly.
The Online Casino Licenses You Should Be Looking For
There are several different online gambling licensing and regulatory organisations around the world that are well known and very much trusted by both players and gambling industry insiders. Some are considered to be more strict with their requirements for licensing than others, but a casino that holds a license from one or more of them is sure to be one that you can trust. Following are a few of the most common online gambling operator licenses that you'll come across.
United Kingdom Gambling Commission (UKGC)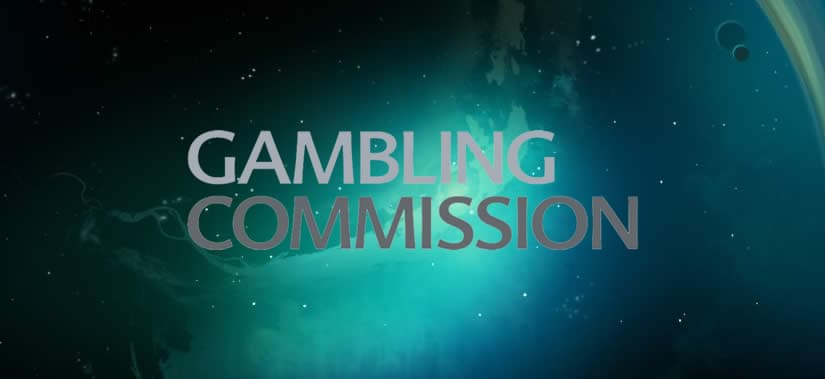 All online casinos offering their games within the UK are required to obtain a license from the United Kingdom Gambling Commission — commonly referred to as the UKGC — in order to legally operate. Casinos must have a UKGC license regardless of whether or not they hold a valid gambling license from another organization or jurisdiction, or if the casino company and/or servers are located outside of the UK.
A UKGC license is considered to be one of the most difficult to obtain and maintain. UK regulations regarding online gambling are very strict and online casinos operating within the country face large fines or even a complete loss of their license if they are found to be violating any of the rules laid out for them. Casinos that hold a license from the UKGC are considered to be among the most trustworthy and secure gambling operators online.
The UKGC makes a list of all licensees, past and present, available online. You can find information about UKGC licensees by simply running a search based on ordinary keywords such as an online casino or casino operator's name.
Malta Gaming Authority (MGA)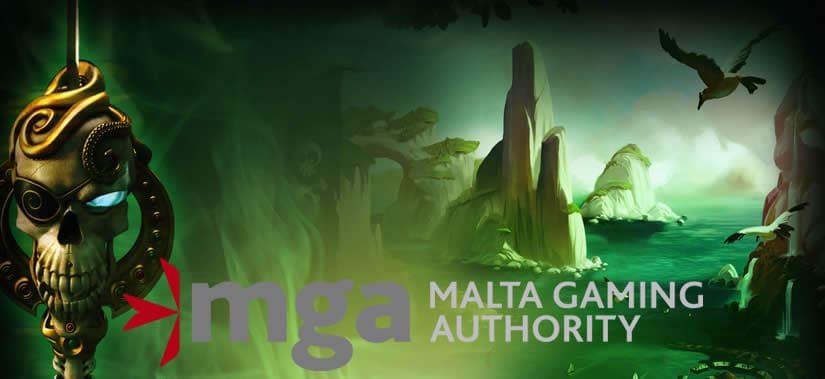 The Malta Gaming Authority — known as the MGA — is another widely known and well respected online gambling licensing authority. The MGA was established in 2001 and is one of the two most common international licenses that you will see as you browse online casinos. Like the UKGC, the MGA is known for strict regulations and high standards for their licensees.
Many online casinos licensed by the MGA also hold more country-specific licenses such as from the UKGC or other European governments that regulate online gambling within their own borders. It is common for younger online casinos to start by obtaining an MGA license and then go on to acquire others as they grow and begin to offer their services in more areas.
Although an MGA license does not specifically authorize a gambling operator to offer their services in any particular country, the license carries a high reputation with both players and the online casino industry internationally. Online casinos must meet strict standards and be open to regular inspections in order to get and keep an MGA license. Gambling operators that hold this license are considered to be extremely trustworthy, providing players with security and fair gaming.
Online casino sites licensed by the MGA will display a seal on their pages which, if you click on it, will take you to a page that shows information related to that specific license and the person or organization that it was issued to. There is also an MGA license search tool that will let you look up license information based on the licensee name, casino site URL, and authorization status.
Curaçao eGaming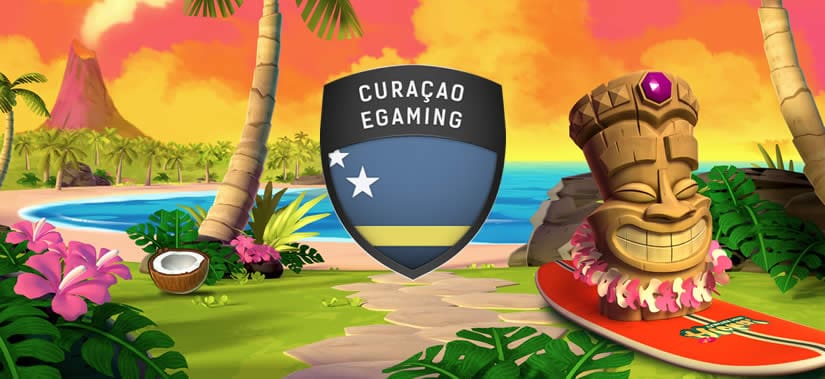 The government of Curaçao began issuing licenses through Curaçao eGaming in 1996. The Curaçao gaming license was probably the first well-known and widely sought after international gambling license. Other regulators have since instituted rules and standards that are considered to be much stricter than Curaçao, but the license is still very much considered to be a sign of a legitimate and trustworthy operation.
Like an MGA license, a Curaçao eGaming license does not authorize an organization to operate within any specific country but instead shows that the operator has met certain standards and is open to inspections of their games and finances. The Curaçao eGaming license is another that is often seen as a "starter" license that newer casinos will use to establish trust as they work to expand and eventually obtain additional licenses.
Unlike other licensing bodies, Curaçao eGaming also offers services to online gambling operators such as help setting up companies in Curaçao and Europe as well as with payment processing, legal services, banking options, and more. Some believe that this creates a conflict of interest that has lessened the value of an online gambling license from the government of Curaçao.
Online casino sites with a Curaçao eGaming license will display a seal on their pages that links back to the authority's license validation system. Clicking on the seal will take you to a page that provides information on the person or company to whom the license was issued. Unfortunately, there is no search service available, but the information provided on the seal validation page will make it abundantly clear whether or not a site is officially licensed and in good standing.
How To Verify An Online Gambling License Is Valid
The three licensing authorities mentioned above are the three you are most likely to see on most online gambling sites. You will run across others, however.
You may see licenses from Costa Rica, Gibraltar, Isle of Man, Italy, Estonia, Denmark, and others.
And you may find sites that hold only one international license and you will most certainly find sites that hold two or more licenses from different jurisdictions.
No matter where a license is issued, you should take a few moments to try to verify the license, don't just assume that a graphic on the bottom of a web page is legitimate.
Operators Display License Logo
The first thing you should do is look for license seals or licensing authority logos on the bottom of a casino's main web page. Most licensing authorities require that anyone holding a license place a seal or logo with a link back to the authority's site within the footer of their pages. In most cases, these links will go directly to that site's individual license information but some may lead back to a search or general information page.
If it's the License is not Visible
If you don't see a logo or seal at the bottom of the page, or you see one but it is not linked, locate the casino's terms of service. It may take a bit of searching, but, at the very least, the casino should have their license information in their terms of service. You should be able to get the company name and license number from there and then go to the site of the issuing authority to verify it.
If you can not find this information on a casino's web page or within their terms and conditions, you should, quite simply, move on and find another site. No site that is operating in good faith will bury this information within their pages or make it hard to find. In fact, licensed sites will go out of their way to make sure that you can find this information easily.
On the other side of the coin, just because you do see a seal or license number listed on a site, you shouldn't automatically believe that everything is legitimate. Some less than honorable sites have been found to be using counterfeit credentials in the past. If you're considering playing on a site that is new to you or that is run by a company you are unfamiliar with, you should always take the time to verify their license information as we've outlined above.
Finding A Licensed Online Casino Is Worth The Trouble
Verifying license information and following the verification procedures that will be necessary to play at a licensed online casino is worth the trouble. Regulations from most licensing authorities also mean that as a player, you will have more responsibility than just setting up your account and playing.
Something that irritates many online casino players is the process of verifying their identity with the casino before they can either play for real money or withdraw funds from their account. Many players feel these procedures are too time-consuming and some even believe the entire process was created by casinos because they are looking for an excuse to refuse payouts. In reality, the identity verification procedures that most online casinos follow come from the regulations handed down by the authorities that have licensed them.
Even though you might have to jump through more hoops to get your account completely set up and establish the freedom to deposit and withdraw as you wish, these processes are ultimately designed to protect the players. By making sure that players are who they say they are, casinos can mitigate avenues of fraud such as credit card abuse or stolen bank account numbers. The result is that both players and casinos are safer and more secure. Also, with less fraud to worry about, online casinos have more funds available to do things like improve their games and offer bonuses.
There are some online casinos that offer Pay'N Play services from Trustly. They are still regulated but work with a payment processor that allows them to collect players information from their Trustly casino account. Due to this new technology, players are able to save some steps of verification, start playing quickly and process transactions within minutes.
Your Security Is Your Responsibility
In the end, if you want to gamble at online casinos, your security is your own responsibility. It's up to you to do at least some minimal investigation to be sure that the places where you want to play are secure and fair. So, if you're looking for a new place to play, check them out before you sign up. If you're already playing somewhere, take a moment to check them out before you make your next deposit. A little bit of extra work now could save you from experiencing big problems later on.