I keep writing about it and I cannot stress it enough that you always, always, ALWAYS have to read the bonus terms and conditions.
Recently another little clause has started becoming more and more popular at online casinos. A bonus term that sadly has been invented because of a growing number of teams of fraudsters trying to take advantage of casino bonuses. Whether or not these teams win in the long run is open to debate but I know a few casinos have been hit for millions. But that is another story. We are talking about this particular bonus term and how casinos are using it to screw you over: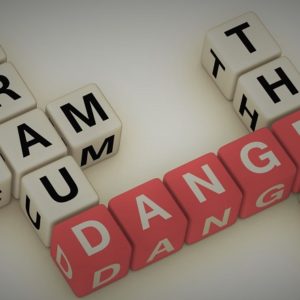 "Deposits made via Skrill or Neteller are not eligible for the welcome bonus and if taken, any winnings will be confiscated."
Now a number of casinos have this term and actually block bonuses being given to players depositing with Skrill and Neteller. This is fair enough, well done, nothing to see here…
But more casinos have this clause but do not have the programming in place to block your bonus when paying with Skrill and Neteller. Some are waiting on the white label casino platform supplier to implement the block, others have the term displayed in bold on the deposit page so you should easily see it. However a number of casinos hide this clause away in the terms and conditions where you really have to read the whole terms carefully to find it.
This is unacceptable. This is something we cannot abide and is sneaky verging on the fraudulent.
So beware! Always read the terms and conditions!
---