Some of the most downloaded and highest-grossing video games in leading app stores use casino motifs for their designs, raising questions about the potential dangers of gambling apps.
Many worries about the future weigh on Brett as he works his way through a gambling addiction program.
The 21-year-old's biggest worry after his release from the three-month program in California: encountering people, places and things that might trigger his urge to gamble. But they're nothing compared with the biggest threat he'll face: his smartphone, and the many casino-style games available with a quick tap at an app store.
"I don't even have to go to a casino," said the former business student who asked to remain anonymous because of the stigma associated with his struggles. "Just whip out your phone and you're right there."
Brett's gambling problem began a few years ago with bets on National Basketball Association games, followed by wagers on other professional sports. It wasn't long before his habit expanded to social casino games. Played on a mobile device or PC, even via Facebook's website, such games mimic the slot machines and card games in casinos. The key difference is players can't win real cash. They bet with the game's play money and, if they run out, they can spend real-world dollars to get more.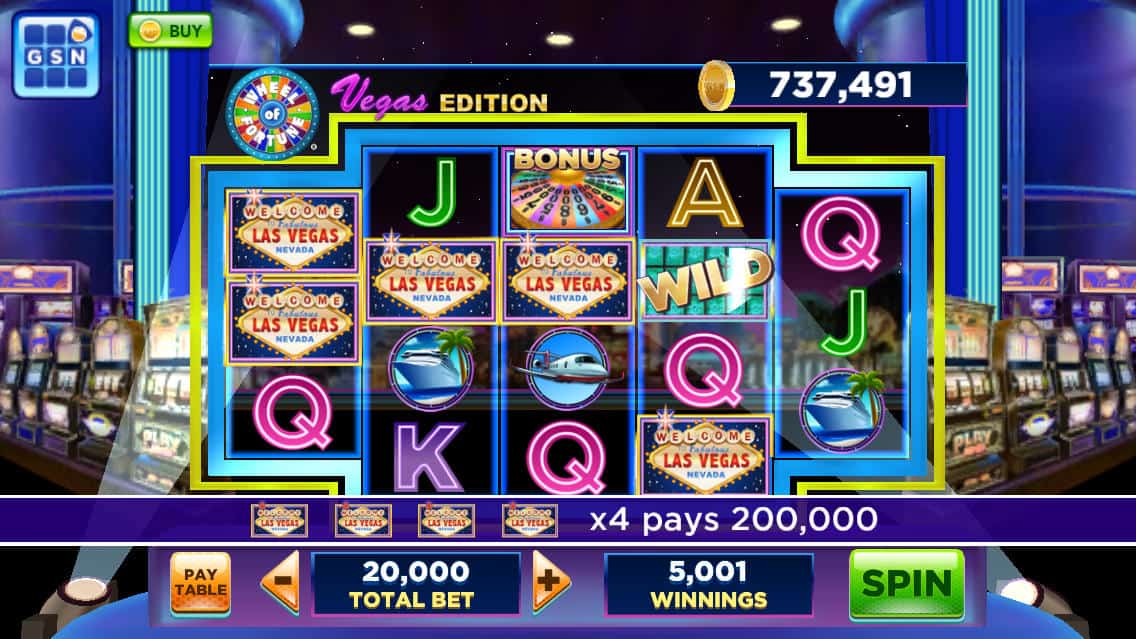 The games are 'normalizing gambling behavior,' says researcher Sally Gainsbury.
"There's a lot of these games," Brett said. "A lot of them are the most popular games too."
He started playing Zynga Poker, a slot machine game, last year. But he craved the excitement that came with betting real money. Before long, he was placing bets in a brick-and-mortar casino, much to his financial detriment. When he lost more than $5,000 through a combination of card games and sports betting, he was forced to ask his parents for money to tackle his debt. That's when he, and his parents, decided he needed to get into a recovery program.
These games, made for mobile devices, sparked Brett's gambling addiction. Part of how he got hooked was the "freemium" nature of social casino titles — a tactic that has become a lucrative new way of doing business within the video game industry. The lure is simple: Pull in gamers with free play and, once they're engaged, entice them to pay for extras, such as virtual money, gifts and more turns.
The games are "normalizing gambling behavior," said Sally Gainsbury, a researcher with the Center for Gambling Education and Research at Southern Cross University in Australia. "It's being seen as an acceptable everyday activity, helping people develop positive attitudes about gambling, and that could transfer to young people wanting to pay money to gamble."
And that may be the biggest problem, said John Kindt, a gambling critic and professor of business and legal policy at the University of Illinois at Urbana-Champaign. "When you tie electronic gaming to gambling and sports within the context of young people who think they're bulletproof, you have a trifecta of social and economic problems waiting to happen."
Spokespeople for Zynga declined to comment, while those for Caesars Interactive Entertainment and Big Fish Games did not respond to requests for comment.
A newfangled Vegas
There are potentially many more Bretts out there. Video games are more popular today than they ever have been, and their influence continues to grow. For casino game makers, that's translated into a monthly audience more than three and a half times bigger than the masses who visited Las Vegas in all of last year.
Enlarge Image
GSN's casino app is among the highest-grossing apps in Google's and Apple's app stores. Game Show Network
The global audience for casino apps on smartphones reached an average of 145 million monthly active users between July 2014 and June 2015 (excluding Asia, which has not been recorded and makes up a quarter of the global market), according to SuperData Research. Gainsbury, the gambling researcher, estimates the games will draw 269 million people worldwide by 2016.
Those audiences are opening their wallets for the games too. This past July, social casino games regularly made up a quarter of the top 20 highest-grossing apps in the Google Play Store, according to App Annie, a market analytics company. Apple's App Store showed similar statistics for the month, with social casino apps consistently nabbing three spots in the top 20. Both Slotomania: Free Casino Slots and Big Fish Casino: Free Slots consistently ranked in the top 10 in both stores.
Though the games can be played for free, revenues from purchases of in-game extras reel in millions for the biggest publishers. Zynga's total adjusted sales from social casino games were estimated at $80.1 million during the first quarter of 2015, and Caesars Interactive, whose key social casino titles include Slotomania and Caesars Casino, reported gross revenues of $167.6 million, according to Eilers Research.
Social casino apps for smartphones boast a monthly audience more than three and a half times bigger than the masses who visited Las Vegas in all of last year.
Sales are continuing to rise: The global social casino game market rose to $809.6 million during the first quarter of 2015, a bump of 7 percent over the same time a year ago, according to Eilers Research. Revenues from mobiles accounted for 61 percent of the total market during the quarter, compared with 50 percent in the prior year period.
The global market for social casino games is expected to bring in $3.2 billion by the end of 2015, with North America making up nearly half the market, according to SuperData.
The games alone aren't the only thing attracting customers. Developers have hired high-profile celebrities to help to endorse them as well.
Basketball star Shaquille O'Neal teamed up with a company called PlayStudios in March to lend his likeness to two social casino games that are included in the company's MyVegas app: Caddy Shaq, a slot machine game, and ShaqJack, a blackjack title. "Once players see the game with all the lights, sounds, and features, I think it enables people to want to stay there," O'Neal said.
He ought to know: O'Neal said he often plays the games during downtime between watching and analyzing playoff basketball games. He even recommended MyVegas to his five children, ranging from 9 years old to 19 years old. O'Neal said he likes the games because they help make learning math skills fun.
Addictive drug or possible antidote?
For Liz Wooley, the games highlight an emerging and little-known social problem relating to video game addiction. Wooley founded Online Gamers Anonymous after her 21-year-old son committed suicide in 2001 following two years he spent playing a game called EverQuest, an Internet fantasy game.
"He was normal before," she said. "He had future ambitions, just like any other person. But when he got sucked into that game, he became a different person."
Wooley said her son was addicted, and that made him depressed as well. "Gaming is an accepted drug of choice for some people," Wooley said. "They use it to escape reality, and parents use these games as babysitters."
Developers and industry advocates of social casino games say these apps aren't as dangerous as critics charge. They say the stories of harm stem from abuse.
Enlarge Image
Game makers have struck deals with celebrities and popular brands to help increase their profile. Game Show Network
"It's not the games themselves that are addictive," said Andrew Pedersen, senior vice president and general manager of social casinos for the cable channel Game Show Network, whose GSN Games division makes casino apps for smartphones. "It's about the individuals that kind of have that kind of obsessive aspect in their own personality."
Though games might feed addiction for some, they can help manage it for others.
Tony Lawrence, a 58-year-old recovering gambling addict, and a counselor at the Aboriginal Gambling Help Service in Adelaide, Australia, says he's used social casino games as a teaching tool for himself and his clients.
"It gives them that little bit of adrenaline rush and helps control their addiction and modify their behavior," says Lawrence, who spends up to two hours a day on Slotomania himself.
Still, the freemium model presents a challenge. Lawrence trains his clients to pick games where there aren't continual pop-ups for buyable extras, saying they can trigger the addiction.
"I look at it in terms that I am a gambling addict, and that if I start purchasing credits online, that would be the end of me, and I would just struggle from there," Lawrence said. "I have to be really strong, and my clients have to be strong about how they do it."
Addicts who encounter the games on their own, without the sort of guidance Lawrence offers, may not have that strength.
Brett said gambling apps shouldn't be so pervasive, particularly because they make it harder for him and other gambling addicts to stay clean.
His solution: Move social casino apps to a separate section of app stores, so it's less likely a player will find them just by swiping through their home page.
Spokespeople for Google and Apple, which run the most popular app stores, declined to comment.
"For people with problems, with a gambling addiction, that's in their face," Brett said. "It's right there. It's definitely an issue."
(Thanks to CNET for the original article)
---