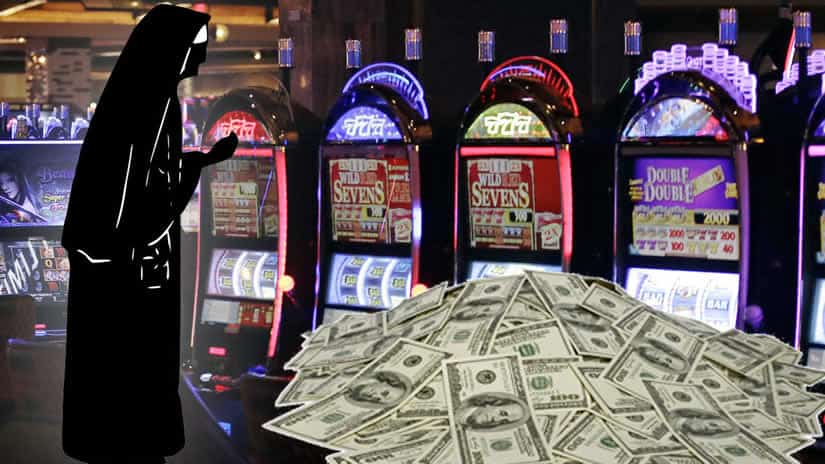 Two nuns are accused of embezzling about $500,000 from a California Catholic school and using their ill-gotten earnings to enjoy themselves on gambling junkets. The two originally claimed that their regular gambling trips were funded by a wealthy relative but it turned out that they were diverting tuition and other school funds into a forgotten account for their own use.
Sister Mary Margaret Kreuper, the school's former principal, and Sister Lana Chang, a former teacher both retired earlier this year from the St. James Catholic School in Torrance, Los Angeles County. It was Sister Kreuper's impending retirement that triggered an accounting audit which ultimately led to the discovery of the forgotten school account and the pair's financial activities.
Both women swore vows of poverty when they entered their order, the Congregation of the Sisters of St. Joseph of Carondelet. The two were known as best friends who enjoyed taking trips to casinos together for a bit of gambling and entertainment.
The nuns claimed their bankrolls were supplied by a wealthy relative. In reality, however, they were skimming money through a forgotten school account to such an extent that parents and donors felt that the school was being run on a shoestring budget and thought that it was actually underfunded.
Parents of students at the school were told by Officials from the Archdiocese of Los Angeles that the two had been running their scheme for at least ten years before an internal investigation brought the missing money to light.
Monsignor Michael Meyers said that a standard financial audit was triggered by Kreuper's impending retirement after 28 years as the school principal. He stated that Sister Kreuper became "very nervous and very anxious" when she learned that the audit was going to take place.
The audit uncovered a long-forgotten account known only to Kreuper and Chang, into which Kreuper would divert checks made out to the school. What's worse is that the $500,000 figure only represents what can be proven over the last six years because the bank's records only go back to 2012. The actual amount the pair gambled away could be much higher.
Forgive Us Our Trespasses
After the diocese hired an ex-FBI investigator to find the guilty party at the school, the two nuns confessed to their deeds. The diocese, however, has said that it will not act as a "complaining party" in the case because both women have expressed remorse for their actions and the nuns' order has said it will repay the missing money while at the same time imposing "severe sanctions" on the pair.
Parents told local news outlets that they are extremely unhappy with the decision not to press charges against the nuns for their obvious crimes, pointing out that any layperson would be facing several years in prison for making off with such a large amount of money. Others are demanding that any money paid back should be used to make improvements to the school that were denied by Sister Kreuper on the grounds that the school couldn't afford them. Some parents are also reportedly considering going to the police as a complaining party themselves in an attempt to get some kind of justice for the fraud committed against them and their children.