Perhaps the question should not be why the UK's top tabloids are allowed to run highly questionable online casinos but in fact why they are even allowed to run online gambling sites of any nature at all?
The Sun newspaper group owns both an online bingo site as well as an online casino. The Daily Mirror owns an online bingo/casino site and both the Daily Express and the Daily Star have their own online casinos. These casinos and bingo sites are running on what are termed "white label online gambling platforms" meaning they rent the entire operation – from the website, customer service, banking, security and even the terms and conditions – from the white label provider. Unfortunately not all white label providers are of the same quality and it appears these newspapers are generally choosing the cheaper option which is very bad news for their customers. But before we get in to the actual questionable nature of some of these online gambling sites then, we should take a look at some UK gambling figures and talk about why these high profile companies should not be allowed to offer gambling to their readers in the first place.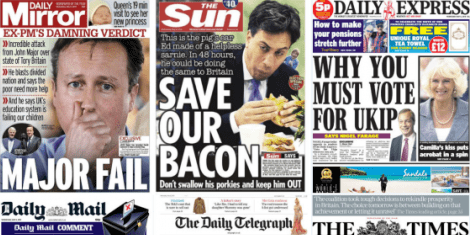 The growing gambling problem in the UK
According to the UK Gambling Commission (UKGC) report published here, in 2016, 48% of respondents have gambled in the past four weeks (a 3% increase on 2015), this figure drops to 33% when you exclude those that have only played the National Lottery (though this 33% is still an astonishingly high figure).
According to GamblingAddiction.org.uk
"In the UK, it is estimated that around 350,000 people are suffering from a gambling addiction. In recent years, the number of people experiencing problems with gambling has increased due to economic troubles associated with the global recession and an increase in the number of gambling outlets. It is now easier than ever before to gamble, with a huge number of online betting shops and games sites enabling people to gamble 24 hours a day.
The vast majority of people who could be classed as 'problem gamblers' do not seek help for their addiction. In fact, NHS statistics show that only around 5 percent of people seek help and only 1 percent get treatment for their gambling problem. If a gambling problem is left to develop, debts can spiral out of control and people can become withdrawn and depressed, which can affect their professional lives and relationships with other people."
And if we take a look at the calls figures from GamCare we can see a massive rise in the numbers of people calling their gambling addiction help desk with the numbers of calls answered rising from 30,648 in 2013/14 up to 40,946 in 2014/15 a further increase to 46,851 in 2015/16 – a rise of nearly 35% in just two years.
We have previously discussed the massive problem of gambling firms sponsoring high profile sports teams and sporting events (with half of the 2016/17 Premier League clubs shirts being sponsored by gambling firms as well as most high profile darts, snooker and other sporting tournaments). Addictive products such as alcohol, tobacco and gambling should not be advertised widely for the sake of the populations health so has the UK government simply swapped one major health issue (tobacco sponsorship) with another? And with such a growing epidemic of gambling addiction issues in the UK, how can the newspaper companies justify actively targeting the millions of daily readers they have access to with a potentially addictive product? A newspaper can cost 10p but a gambler can lose thousands of pounds in a single day. There will always be gamblers but is it not better to have them have to actively search for gambling opportunities rather than shoving it in peoples faces? Surely any such high profile company has a responsibility to protect their customers rather than adding to the problems.
If you or anyone you know is suffering from gambling addiction, please make sure you get the appropriate help. A huge list of global gambling addiction help resources can be found here.
The "rogue" nature of some online gambling platforms
The Sun newspaper group have chosen to partner with the Nektan online casino platform. This is a group who have opened up a hundred virtually identical casinos over the past couple of years, all sharing the same design, customer support and terms and conditions. Aside from the reliability issues the platform has it is in the terms and the support where we have a major problem with them. Not only are the terms and conditions purposefully confusing and misleading, but these terms fly in the face of what the UKGC constitutes as fair. With regards to casino bonuses, their winnings cap of 4x the deposit means it is mathematically impossible for the casinos to lose when players take advantage of a welcome bonus. Not only that but their account dormancy clause is also particularly unfair allowing the casinos to claim a players entire casino balance after a period of just 6 months inactivity.
But for arguments sake let's just say that a player does win a good amount from one of these casinos. The Nektan group of casinos then make it very difficult for the lucky player to actually gain access to their winnings. The internet is awash with player complaints against Nektan casinos (including The Sun Play) where players have tried to withdraw money from the casino back to their bank or credit card. The casinos either use stalling tactics to try and avoid paying, they often do not respond to emails at all and in many cases they enforce very vague "bonus abuse" clauses to void a players winnings altogether. We have tested a few of these casinos out ourselves and have found the exact same negative experiences happening to us.
Why is the UK Gambling Commission allowing this to happen?
The UK Gambling Commission is supposed to be protecting the well being of the UK population so why are rogue operators allowed to keep their UK gambling licenses and why are UK tabloids allowed to open up their own gambling sites when clearly a "conflicts of interest" could be enforced upon them to protect their readers?
The UK Gambling Commission is starting to crack down on certain areas of the online gambling industry so hopefully we will see more action being taken to protect players interests. We can see from this from their recent statement:
"Online gambling businesses are facing enforcement action by the Competition and Markets Authority (CMA) because of suspected breaches of consumer protection law.
This comes as part of a joint programme of work by the Gambling Commission and CMA to tackle concern about whether consumers are being treated fairly by online gambling operators. Last October the CMA opened an investigation to examine possible unfair practices around gaming sign-up and free bet promotions.
The enforcement action addresses failings by operators around transparency and fairness of gaming sign-up promotions for new customers and practices around free bet offers. Alongside the CMA's action, the Commission will continue to use its own enforcement powers to drive up standards in the gambling industry
Gambling Commission chief executive Sarah Harrison said: "Gambling operators must treat customers fairly – but some have been relying on terms that are unclear with too many strings attached."
"Whilst the CMA takes enforcement action on how consumer legislation is followed, the gambling industry should be under no illusion that if they don't comply with consumer law, we will see this as a breach of their operating license, and take decisive action."
In addition to this enforcement action, the CMA is now opening a new line of investigation into unfair terms and practices that could restrict customers' rights to withdraw money in their online gaming and betting accounts. Gambling operators are required to check their customers' identities to fulfill both their social responsibility and anti-money laundering (AML) requirements. However, concerns have been raised that some operators may be applying these requirements in a restrictive way, preventing consumers from legitimately withdrawing funds from their gambling accounts.
Sarah adds: "Identity checks are an important duty on the industry to prevent money laundering and to ensure responsible gambling. Where operators haven't met those obligations, we have taken clear action.
"However, those checks cannot be used as an excuse to unduly restrict legitimate customers from withdrawing their funds. If the CMA finds specific consumer protection failings in this area, it will add further cause for the Commission to review how fairly operators are treating consumers."
Fingers crossed more action will be undertaken not only to tackle gambling operators in breach of customer fairness but also in general to help battle the growing gambling addiction epidemic in the UK and to cut down on big name companies using their massive influence in order to fleece their loyal customers in this new and distasteful fashion.
Note 4/12/2017: The UKGC is clamping down on bonuses and operators compliance as such many of these irritations are being dealt with, we hope we helped!
References – The Sun Play (selected) Terms and Conditions
10.1. If You do not use Your Account to play Real Money Play or Free To Play for a period of 6 consecutive months, such Account shall be deemed to be dormant ("Dormant Account"). Nektan will notify You at least 14 days prior to Your Account becoming dormant, via the email address that You registered on Your Account. Nektan reserves the right to retain permanently any positive balance existing on a Dormant Account. You may reactivate Your Dormant Account simply by emailing our Customer Support team. Nektan reserves the right to impose administrative charges on Dormant Accounts.
14.4. Bonus funds carry a wagering requirement of 40x (unless otherwise specified, such as our sign up bonus that has specific terms, such as €20 capped winnings and 100 x wagering requirements) the value of the bonus amount granted. The maximum conversion amount from bonus funds, will be capped at 4x the bonus amount awarded.
14.5. The use of bonuses is subject to Nektan's investigation into irregular playing patterns. To ensure fair play and the correct use of bonuses, Nektan consider low margin betting, equal betting, zero risk bets or hedge betting to be irregular gaming when used to exploit bonuses. Further examples of irregular playing patterns also include, but are not limited to: (i) placing single or multiple bets of a value of fifty percent or more of the bonus on any single game , individual hand, or round, building a balance and significantly changing play patterns for example bet size, game types and bet structures etc. In order to meet the bonus release requirement; (ii) placing large bets which result in a substantial gain followed and by a drop in bet size equal to or more than 65% of the previous average bet size until the bonus release requirements have been met; (iii) if Nektan has good grounds to suspect that you have sought to create unreasonable advantage using a bonus offered by Nektan. In the event that Nektan deems that an irregular playing pattern has taken place, we reserve the right to prevent you from withdrawing Account funds and/or withhold any of your winnings derived from your use of the bonus.
14.7. Real money (cash) does not contribute towards the bonus wagering requirements, where a player has both a real money and bonus balance then the real money balance is used for game play
14. 7. When a bonus is activated and followed by subsequent real money deposits, contribution to the bonus will be halted and resume once the real money balance is at zero