2017 was the toughest year for Australian online gambling market and it doesn't seem 2018 will be any better. As you know, all publicly traded gambling companies pulled out of Australia in 2017 due to the IGA (Interactive Gambling Act). Naturally, it opened the space for various offshore operators to enter the market, turning Australia into another version of the unregulated USA market. But it seems that ACMA (Australian Communications and Media Authority) doesn't stop there and trying to force all those companies out.
In their recent report which you can find here, ACMA reported that they discovered 19 breaches of the IGA and engaged the companies. Our source in one of those companies told us that this engagement was a warning that the company and its owners will be prosecuted with violation of Australian law.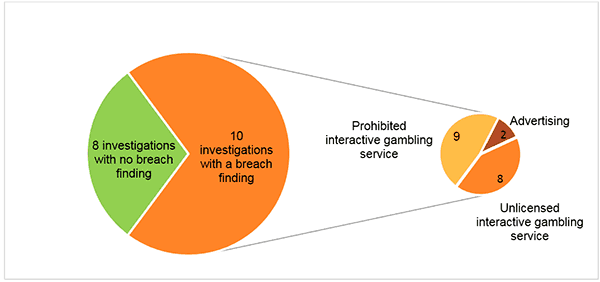 So what we can expect next? Will all companies pull out of AUS?
Definitely not. ACMA can place serious pressure on companies located in UK or other regulated jurisdictions, but they will have very little power over various offshore companies. Therefore, Australian online casino players will still have some sites accessible to them. But, and this is a big but, the average quality of them will be lower than what we used.
Till 2017, you could play at any Aussie casino without worrying for a sec. That's not the case now. Aussie players MUST become more cautious and knowledgeable while choosing a casino to play at.
We won't go over all the tips here, but here are just the main ones:
Avoid new, unfamiliar casinos.
Play online in casinos that have a history of smooth and fast withdrawals.
Google the particular casino and look for serious players complaints.