According to an article published today on leading Dutch information portal nu.nl Dutch gambling authorities have warned online gambling operators about the upcoming summer of sport. They are reminded not to breech regulations concerning the advertising of, and offering of sports betting to Dutch customers. It appears that they had received a tip off that some operators were planning to advertise ahead of big events such as Euro 2016 despite the ban being in place, and some operators having been fined in the past for directly targeting the Dutch market. They regulators go on to say that any company in breech of this ban will run the risk of not receiving a gaming license to operate and advertise in the Netherlands when regulations take effect.
The Dutch government will soon be debating a motion to legalize online gambling, but the motion is very complex, with sports that are deemed sensitive to match fixing being something that many want to be outlawed in legal Dutch online gambling when it comes in to affect. A further point of discussion are the amount of tax that will be levied under regulation. The legislator goes on to state that any motion being passed before the summer will not affect this ban, with the law being targeted to come in to affect on 1st July 2017.
The full article is quoted in Dutch below but the summary in English above covers the key points contained therein. We would like to point out to our readers in The Netherlands that any online gaming site that send you special offers in Dutch is technically in breech of the situation as it stands now, and slots-guide.eu will not be offering a Dutch specific bonus page until any legislation passes through parliament.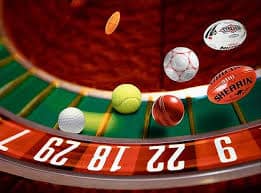 Quote:
De Kansspelautoriteit waarschuwt de aanbieders van online kansspelen om komende sportzomer in Nederland geen reclame te maken of sportweddenschappen aan te bieden.
Dat laat een woordvoerder van de Kansspelautoriteit weten aan NU.nl.
Volgens hem kwamen er signalen dat de aanbieders voorbereidingen aan het treffen waren om toch in Nederland actief te worden.
Wie toch in de fout gaat, riskeert een vergunning mis te lopen op het moment dat online gokken in Nederland wordt gelegaliseerd.
Een wet die de legalisatie moet regelen ligt momenteel in de Tweede Kamer. De Kansspelautoriteit benadrukt dat de behandeling van het wetsvoorstel voor de zomer geen effect zal hebben op het beleid deze sportzomer.
"Het wetsvoorstel is komende zomer nog niet in werking getreden, waardoor het gericht op Nederland aanbieden van online kansspelen zonder vergunning nog steeds niet is toegestaan", aldus de woordvoerder.
Het kabinet is al een tijdje van plan om internetgokken te legaliseren. Aanvankelijk moest deze markt dit jaar al open, maar de invoering blijkt complex.
Zo wil de Kamer dat sporten die gevoelig zijn voor beïnvloeding (matchfixing) verboden blijven.
Ook was er lang gesteggel over het belastingtarief dat zou worden gehanteerd. Het kabinet wilde een laag tarief om te voorkomen dat veel gokkers alsnog illegaal zouden blijven gokken.
De Kamer wilde een hoger tarief om de casino's niet te benadelen. Het tarief voor online gokken en in casino's is daarom gelijk: 29 procent. Het streven is om de wet 1 juli 2017 in te laten gaan.
End of quote
---