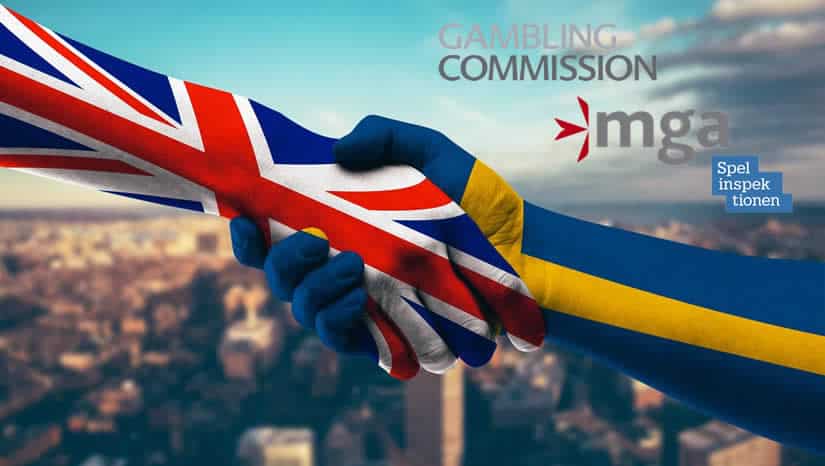 At the end of last year, the partnership between the UK Gambling Commission and the Swedish Spelinspektionen (Swedish Gambling Authority) has been formalized. The two regulators signed a memorandum of understanding, agreeing to collaborate on a number of important issues.
Now, the two regulatory bodies can share the effects of their policies, procedures and other activities. This will allow them to improve existing regulations, and avoid the same pitfalls in the future. And it's clearly something the Spelinspektionen are taking seriously. Earlier this year, they have signed similar memorandums with the Malta Gaming Authority and Gibraltar's Gaming Division.
As part of this agreement, the UKGC and Swedish Gambling Authority will work side by side in observing a wide variety of matters. General policy and supervisory issues are just tip of the iceberg!
Through their cooperation, the regulators hope to come up with innovative solutions for all sorts of problems. Matters like anti-money laundering, remote gambling operators, and countering terrorist financing will also be part of joint investigations.
All in all, we're quite happy to hear there will be more cooperation between regulators. With more data, policies put in place to foster gambling and protect players will hopefully only improve moving forward.