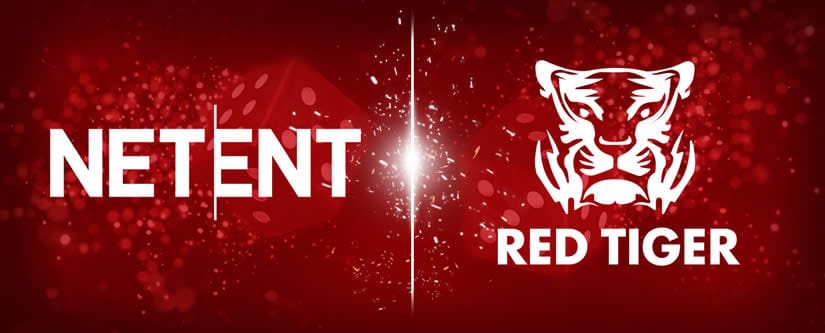 In order to improve efficiency and to increase competitiveness, NetEnt has made changes within their company, and have integrated fully with Red Tiger. The changes have resulted in their workforce being reduced by around 120 employees, most of these coming from their Stockholm offices.
Red Tiger was acquired by NetEnt in September 2019, and this means there can now be potential synergies, economies of sale, and increased efficiency. These changes are designed to improve competitiveness and value within the company. It will also allow in savings of up to SEK 150 million starting in around June 2020. It also means NetEnt can increase the estimate of potential synergies to around SEK 250 million every year. This is huge compared to the SEK 150 million the previous year.
The restructuring costs will cost around SEK 25 million which will have to be reported so that the non-recurring items won't disadvantage profit for the first few months of the year.
NetEnt have also advised that the earn-out consideration will be achieved through cash payment and new shares for Red Tiger. As the financial liability item was reported previously with the discounted net present value, this will result in an increase of fees costing approximately SEK 35 million in the first few months of 2020. Due to the issue of rights, the net debt of NetEnt will be reduced by 100 MSEK.
With the current crisis of COVID-19, it is hard to forecast the effects and when matters will improve. Although, the running of NetEnt has not been affected so far by the virus. Revenue has been at the expected level for the first few months of 2020 which is around SEK 490-500 million.
"We are now entering the next phase of the integration with Red Tiger, whose sellers are also becoming shareholders of NetEnt. The integration will unleash the full potential of our shared capabilities, create significant efficiency gains in games development and strengthen our position as the market leader in online casino", says Therese Hillman, Group CEO of NetEnt.
NetEnt pushes payment of earn out consideration for Red Tiger through new shares
NetEnt have further increased competitiveness and productivity through the integration of Red Tiger. NetEnt have also pushed for the payment of earn-out consideration for Red Tiger through B-shares to Red Tiger's sellers.
When Red Tiger were acquired by NetEnt in September 2019, it was advised that sum with maximum value of GBP 23 million could be payable in 2022. This would be on an earn-out basis that was subjective to Red Tiger's performance financially during the following two years. Since this acquisition, the performance of Red Tiger has long exceeded their expectations by a large margin. With this integration, NeEnt has increased it's potential to extract synergies in relation to costs and revenue. An example of this having a good effect already comes from their jointly created game, Piggy Riches. This was made at the start of 2020 and has been the best release that Red Tiger have ever had.
NetEnt have recently announced an addendum to the share purchase agreement (SPA) with Red Tiger's sellers. Therefore, the conditions of the earn-out consideration have been met. This will result in 50% of the earn-out consideration to be paid via B-shares in 2020, while the rest will be paid in cash in 2021.
The Annual General Meeting (AGM) will decide whether to approve the addendum to the SPA on April 29, 2020. This approval will result in 6,327,175 B shares to be issued to the sellers of Red Tiger and they will be priced at 21.34 SEK per share. This will reflect the average price of NetEnt's B-shares during February 24 and March 20, 2020 and will be the volume-weighted average price from this period.
NetEnt's board of directors will make a proposal to AGM on 29 April 2020 based on the addendum that will resolve a directed share issue reflecting the terms and conditions that have been explained above. These instructions have been sent out recently, which will include the decision regarding the share issue to the Board of Directors.
NetEnt's share capital would improve by around 31,762 SEK to 1,237,219 SEK as a result of this new share issue. The number of shares left over after this issue will be 245,458,035, which will be divided between 33,660,000 A-shares and 211,798,035 B-shares. The figures are changed for the previous repurchased shares that equalled 1,000,000 B-shares. As a result of this, there is a dilution of 2.6% of total shares, and 1.2% of total votes of the business on a fully diluted basis (this is based on the votes outstanding and the number of shares after the share issue).
Red Tiger's sellers will not sell the new shares while a lock-up period is ongoing until at least March 2022. The CEO of Red Tiger, Gavin Hamilton is one of the sellers, and he is now NetEnt's Chief Operating Officer.