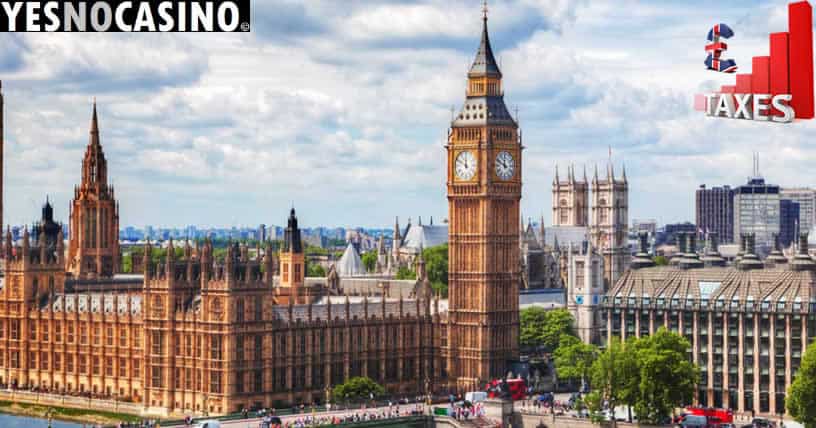 On October 28, for the third time in just four years, the UK has decided to raise the remote gaming duty for online casinos. The change is slated to take effect on October 1, 2019. This time the tax is going from 15% up to 21%, an amount that casino operators and analysts say is going to force the closing and sale of many smaller UK-facing remote gaming operations. The end result, they say, will be less competition and fewer choices for UK gamblers.
The change is apparently being made to make up for a loss in government income caused by the previous decision to reduce the maximum allowed stakes for fixed-odds betting terminals from £100 to £2. The Treasury is forecasting an increase of £1.22 billion in government income over the next five years because of the higher duty.
Online Gaming Insiders See Big Problems For Small Operators
James Myles, an analyst at Eta Delta voiced an opinion that many of the affected companies and operators undoubtedly share. "That the sector 'can afford it' is a ridiculous justification. The government has created its own FOBT crisis by relying upon, then destroying this revenue source to the Treasury's coffers without contingency," he said.
Julian Buhagiar, the co-founder of RB Capital, a specialist gaming industry brokerage, said, "This industry is constantly adapting to wave after wave of regulatory changes and, because of today's announcement, some operators will feel like throwing in the towel."
He continues, pointing out that similar events have already occurred, saying, "We've already seen a spate of mega deals with the likes of GVC and the Stars Group completing major M&A transactions. Today's rate rise will only mean one thing: that life will get tougher for smaller operators and they will either be forced to downsize UK operations, shift market focus elsewhere or sell to the highest bidder."
Summing up what many in the industry must be thinking, Clive Hawkswood, CEO of the Remote Gambling Association put it this way, "There is really no time for a grieving process, anyone who deals with the government recognises that fairness does not come into play… you might as well shout at the moon."
What Does It Mean For UK Players?
There's still about one year before the new rate goes into effect, but players will most likely start to see some shifts in ownership and operations over the next few months, becoming more obvious as the deadline approaches.
The bottom line is that larger operators like the Stars Group, William Hill, and Betfair will most likely continue to get bigger and exert more control over the industry within the UK. Smaller operators who, many times, provide more unique and personalised experiences could find themselves unable to keep up with the financial burden and close up shop.
Unfortunately, a decrease in competition is almost never good for consumers, and that's precisely what UK players are likely to see. Only time will tell exactly how hard the new duty rate will hit the industry, but it certainly wouldn't be surprising to see some popular, yet small online casinos vanish from the Internet.