Genting Casino in London get away with a highly controversial court case "win" after stealing £7,700,000 from a very skillful and canny player:
We have to side with Phil Ivey on this one and the supreme court are setting a very dangerous precedent by allowing a casino to use a very vague definition of cheating to confiscate a highly skilled players legitimate (if slightly irregular) winnings. In a case such as this and in a climate of online casinos continually confiscating player wins due to vague abuse terms the online casinos seem to make up on the spot somebody has to make a stand. Phil Ivey made that stand and should be applauded for it.
With this decision the supreme court have just handed the casinos a massive extra "house edge" which is very bad news for players who already face an uphill battle from the start. While there are a lot of decent land based and online casinos out thee, there are far more who will stop at nothing to never have to pay out a lucky winner and the supreme court have handed the casinos a free pass to make up their own rules to alledge a player has cheated. Absolutely disgraceful and very ironic coming in the same month that the UK Gambling Commission is trying to clamp down on gambling promotions and marketing, etc. If the government wants to protect the public from gambling then this is absolutely not the signal needing to be sent out.
We believe that the Supreme Court could have come to a far fairer compromise in this case and gone much deeper into defining what is and is not cheating. If certain laws need re-defining and changing then so be it. Just don't give the gambling establishments even more power over the poor punters.
---
American gambler dubbed the 'Tiger Woods of Poker' will not be paid £7.7m baccarat winnings after judges rule he DID 'cheat' in London casino by 'edge-sorting' the cards
Top poker player Phil Ivey lost Supreme Court challenge over his winnings
He's been fighting to recover money since playing Punto Banco in Mayfair
Owner Genting Casinos UK said 'edge-sorting' was not legitimate strategy
Edge-sorting is identifying small differences in pattern on reverse of cards
Top poker player Phil Ivey has lost a Supreme Court challenge over his £7.7million winnings from a casino.
The 40-year-old American has been fighting to recover the money since successfully playing a version of baccarat known as Punto Banco at Crockfords Club in Mayfair in 2012.
Owner Genting Casinos UK said a technique he used called edge-sorting was not a legitimate strategy. Mr Ivey, who has been dubbed 'The Tiger Woods of Poker', maintained that he won fairly.
Today, five justices unanimously upheld the majority decision of the Court of Appeal, which dismissed his case on the basis that dishonesty was not a necessary element of 'cheating'.
Edge-sorting involves identifying small differences in the pattern on the reverse of playing cards and exploiting that to increase the chances of winning.
Mr Ivey did not personally touch any cards, but persuaded the croupier to rotate the most valuable cards by intimating that he was superstitious.
In the Court of Appeal, Lady Justice Arden said the Gambling Act 2005 provided that someone may cheat 'without dishonesty or intention to deceive: depending on the circumstances it may be enough that he simply interferes with the process of the game'.
There was no doubt, she added, that the actions of Mr Ivey and another gambler, Cheung Yin Sun, interfered with the process by which Crockfords played Punto Banco with Mr Ivey.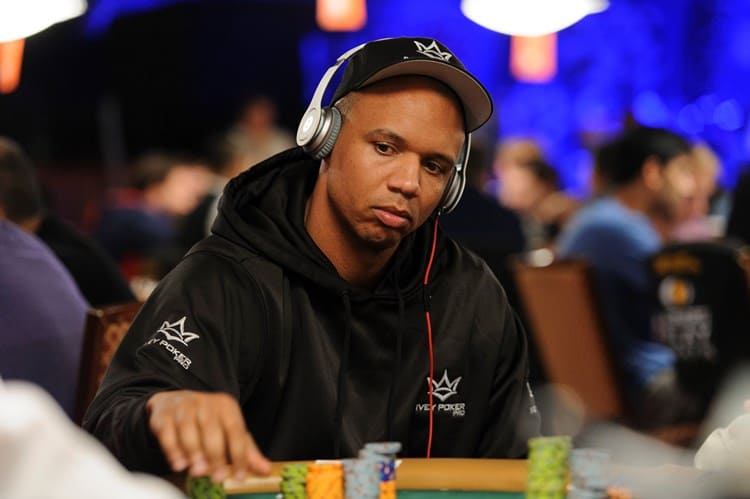 What is edge sorting?
Edge sorting is when a gambler attempts to gain an advantage by examining subtle differences in the markings on the back of a card.
Not all cards in the deck have exactly the same markings around the edges.
If a player can identify the individual designs of a particularly advantageous card, they stand to win big.
Ivey and Cheung Yin Sun's case became a landmark one, with the High Court ruling that edge sorting was cheating in civil law, as Sun had asked the dealer to rotate the cards.
The issue had previously been somewhat of a grey area, with the court accepting many gamblers believed that the technique was legitimate.
However, it is not a criminal offence.
Instances of edge sorting purely from studying the card patterns, and not using the dealer as an unwitting agent, is far harder to spot, and harder for the casinos to dispute.
That interference was of such a quality as to constitute cheating.
Mr Ivey argued that he did nothing more than exploit Crockfords' failures to take proper steps to protect itself against a player of his ability.
In the Supreme Court, Lord Hughes said it was an essential element of Punto Banco that the game was one of pure chance, with cards delivered entirely at random and unknowable by the punters or the house.
'What Mr Ivey did was to stage a carefully planned and executed sting.'
He added: 'If he had surreptitiously gained access to the shoe and re-arranged the cards physically himself, no-one would begin to doubt that he was cheating.
'He accomplished exactly the same result through the unwitting but directed actions of the croupier, tricking her into thinking that what she did was irrelevant.'
Mr Ivey, said Lord Hughes, did much more than observe – he took 'positive steps to fix the deck'.
'That, in a game which depends on random delivery of unknown cards, is inevitably cheating.
'That it was clever and skilful, and must have involved remarkably sharp eyes, cannot alter that truth.'
Mr Ivey said in a statement after the ruling: 'It makes no sense that the UK Supreme Court has ruled against me, in my view, contrary to the facts and any possible logic involved in our industry.'
He added: 'At the time I played at Crockfords, I believed that edge-sorting was a legitimate Advantage Play technique and I believe that more passionately than ever today.
'As Mr Justice Mitting found, this is not just my personal view but one that 'commands considerable support from others' and I am grateful to the Supreme Court for confirming Mr Justice Mitting's finding that I was a truthful witness in this respect and that this was my honest belief.
'As a professional gambler, my integrity is everything to me.
'It is because of my sense of honour and respect for the manner in which gambling is undertaken by professional gamblers such as myself that I have pursued this claim for my unpaid winnings all the way to the Supreme Court.
'It is very frustrating that the UK judges have no experience or understanding of casinos and Advantage Play, or the ongoing battle between casinos and professional gamblers attempting to level the playing field.
'If they had, I am very confident the result in this case would have been in my favour.'
Paul Willcock, president and chief operating officer of Genting UK, said: 'We are delighted that the High Court, the Court of Appeal and now the Supreme Court have all found in Genting's favour, confirming that we acted fairly and properly at all times and that Mr Ivey's conduct did indeed amount to cheating.
'This entirely vindicates Genting's decision not to pay Mr Ivey, a decision that was not taken lightly.'