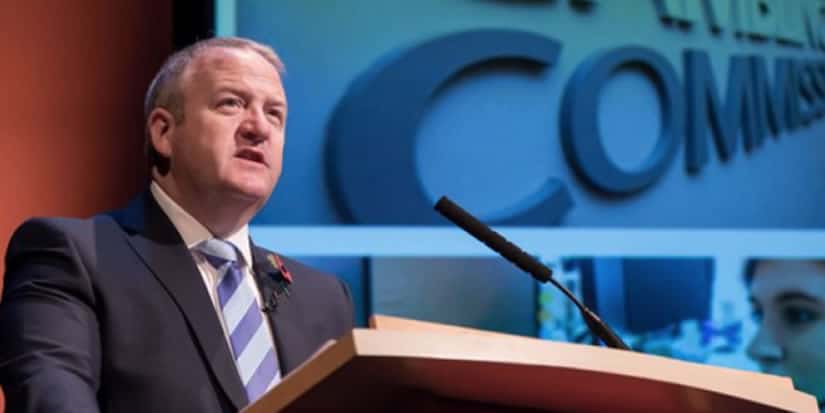 BBC programme Panorama has obtained figures from the United Kingdom Gambling Commission (UKGC) which indicate that the number of UK consumers who filed a complaint about a gambling operator at least one time has grown by almost 5000% in the last five years.
In 2013, only 169 people had filed a formal complaint. In 2018, there were 8,266 registered complaints against gambling operators. The majority of the online casino complaints were related to non-payment of winning bets or socially irresponsible operations.
More Gambling Complaints: Good or Bad?
At first glance, this might seem like a negative development but Neil McArthur, Chief Executive Officer of the UKGC, is of the opinion that this rise in complaints could actually be a good thing for the gambling industry. He says that it shows that consumers are starting to show more responsibility and are taking a more proactive approach to things.
"We are pushing the industry to know its customers, and part of this is actually, possibly, a good sign because it's suggesting that consumers are demanding more of the gambling operators, and I would encourage them to continue to do that," he said.
Correlation Between Activity & Gambling Complaints
The rise in the number of complaints moves in direct correlation with betting activity in the UK, as one would expect. During the 12 month period ending September 2018, UK consumers spent £17.5 billion gambling. Even though that actually represents about a 0.4% decrease from the previous year, online gambling activity rose and continues to rise. The online sector of the industry actually saw an increase of £ 5.6 billion.
The UKGC confirmed to Panorama that there were no plans to institute maximum stakes for online gaming even though that is what happened with fixed-odds betting terminals where the maximum bet was lowered from £100 to just £2 in an effort to reduce harm from problem gambling.
The Panorama programme also covered some extreme cases of problem gambling and the harm it can do. One example, Amanda, lost £633,000 over the course of several years while playing at the JackpotJoy online casino. She apparently gambled away all of the proceeds she received for selling her home.
Representatives from JackpotJoy maintains that they acted in accordance with all regulatory requirements and encouraged Amanda to use the responsible gaming tools available through their software and support staff. "This included the use of deposit limits, cooling-off periods and alternative withdrawal methods; tools which Amanda was aware of and used during the time she played with us," they said.
Licensing Changes Around The Corner
The UKGC will be introducing its latest set of operational and logistical changes that will alter the licensing process to help make sure that players are protected better from the beginning.
New rules will raise standards for alternative dispute resolution. The idea is to enhance the requirements and processes used by operators to identify and interact with players that show signs of a gambling problem.
"These changes have been designed to make gambling fairer and safer for consumers and we expect gambling firms to meet their responsibilities in these areas," commented Paul Hope, executive director of UKGC.