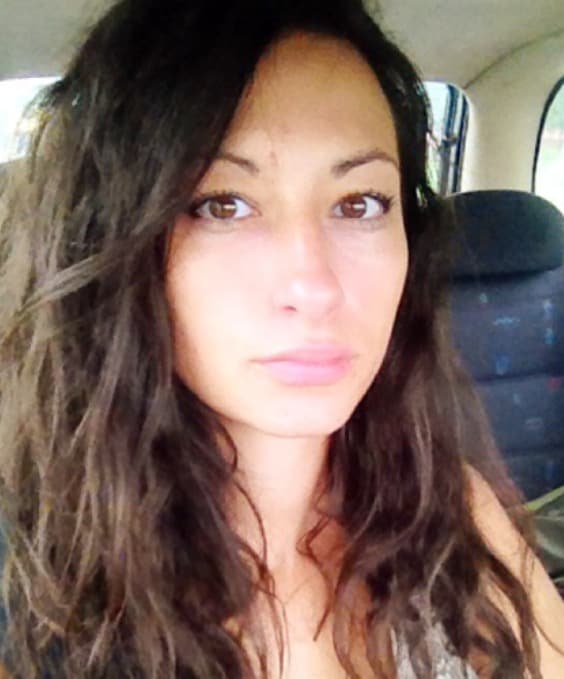 We know that a lot of you are interested in knowing more about the casino industry as a whole so we decided to catch up with the lovely Jelena Isakov, the affiliate manager at Fruity Affiliates, the affiliate program for the highly rated Fruity Casa Casino.
Welcome Jelena, thanks for taking the time to talk to us. Would you like to tell us a little bit about yourself?
– Hello, thanks for your invitation and opportunity for this lovely interview (I love interviews)!
I'm present in the gambling industry for over 4 years so far , now representing Fruity Casa Casino and it's affiliate program Fruity Affiliates, as their Affiliate and PR manager.
I'm 31 years old, although I look and feel younger haha! Living in Serbia – it's not freezing cold here, please don't mix it up with Siberia 🙂
Graduated an university of law, but on my way to diploma, fell in love with gambling industry.
Currently dreaming of living in gorgeous Malta, my favourite country! I hope that I'll be able to move to there soon.
And how did you get started in the online casino industry?
– Thanks to a friend, who was and still is the owner of big affiliate website, while I was still finishing my Law college. I wanted to get another job on my independency path (to be able to live in a city different than my hometown), so he gave me a chance and I liked the job so much from the very start, although before I started, I had no clue what it is exactly about. In the beginning, my duties were to find and post new bonuses and to re-animate forum community. Later on, I got more things to be in charge for, like support, accounting, communication with affiliate managers, player complaints etc.
Recently, I found my notebook, where I used to write down everything about the job when I started and there was a page with big, bold letters saying "I love my job". So cute! Lovely memories..
Could you tell us a little bit about your role as affiliate manager for Fruity Casa? What does that job entail?
– Yes of course, very gladly! I speak with many people daily – affiliates, colleagues and my team members, mostly through Skype.
We exchange plans, ideas, news and updates in order to improve our cooperation. I'm also looking for new affiliates we're still not working with and discussing possibilities of our business relationship.
One of my favourite duties is to post and participate in gambling forums of affiliate websites and also industry forums such as GPWA or Affiliate Guard Dog.
As a PR manager, I'm spreading the word, by taking care of Fruity Casa's social media accounts, Facebook and Instagram and also giving interviews, like this one. I really enjoy it!
What skills and approach does an Affiliate and/or PR manager needs to posses to be successful?
– Luckily, this industry has a lot of friendly people, very easy and pleasurable to work with. I personally always preferred casual and kind approach and communication over too formal one. It's good to be yourself and to present your product in your, unique way that fits your personality.
Affiliate Manager needs to perfectly know everything about the brand that he or she presents – to be aware of it's flaws and work on improving them with the team, but also to highlight and feature best sides and advantages of that brand.
Needs to possess good communication and negotiation skills, to follow marketing campaigns, trends and innovations, to treat his/her partners like they are the only one he/she works with.
Everybody expects and respects responsive business partners, so fast replies that cover everything requested or asked about are a big plus!
And if a person works with a pleasure and passion, not only to deserve a salary, that's a real deal!
Previously you spent 4 years working for a big casino affiliate and then you switched to the other, operator side. That's a bit unusual route. Which side do you find more exciting to be on and which one suits you better?
– When you represent an affiliate, you get all the attention and treats, but also a lot of emails and messages on daily basis. On the other hand, when you represent casino as an Affiliate Manager, you are the one supposed to give attention, treats and messages to affiliates.
Obviously, it seems much easier and more pleasurable to be an affiliate, but it's not that easy sometimes to receive so many requests, promotions, questions, offers. To be Affiliate Manager is certainly more challenging, especially due to a big and tough competition in casino world and because not all affiliates want to work with you. Sometimes, you remain completely ignored, so you need to be persistent, but not pushy.
I always wanted to work for an online casino, so I can feel like I'm on the spot, where everything exactly happens – real play!
Both affiliate and casino roles have advantages and disadvantages, but I'm very happy in this one and when I'm happy, I give my very best!
Why would you recommend Fruity Casa to our readers?
– Because Fruity Casa is great and multilingual mix of cheerful, colourful look, generous bonuses and promotions, big choice of softwares and games, kind and professional support and unique care of customers.
There are over 450 games, powered by NetEnt, NextGen, BetSoft, Thunderkick, Amaya, Aristocrat, Elk Studios, Nyx, Quickspin, Leander Games, 1×2 Gaming, 2 by 2 Games, Multicommerce and Ezugi. It's available in instant desktop and mobile version, also with a lot of Live Casino games. We have many slot games, always adding new ones, but video poker, scratch, table (roulette, blackjack, poker, baccarat, craps, pai gow, red dog..), bingo and virtual games as well.
Welcome bonus we're offering is 150% up to €250 + 10 Free Spins on Gonzo's Quest and at the moment, until 1st January 2016, we're running big Christmas promo, called "Santa's Casa" – with awesome bonuses, raffles, money and tech prizes!
Fruity Casa is translated into English, German, Norwegian and Swedish language and licensed by UK and Curacao authorities.
We're giving our best to always offer unique, fun and pleasant experience to each of our players and make them feel really special, because actually every player IS special and should be appreciated.
So it seems like Fruity Casa team is working hard on constant improvements, that's always good to hear. What are the most recent changes that have been made and which are "coming soon"?
– Yes, that's correct, nice that you're noticing. For the last three months we "cleaned" T&C texts making them more readers friendly, added FAQ page, 3 new website translations and languages, new slot games, we categorised games by Provider, Most popular, Most recent and A-Z, added NetEnt Live casino games. For our affiliates we enabled links and banners in languages Fruity Casa is translated in, demo games, custom landing pages.
Regarding "coming soon" part, there is a lot more languages on the way to be implemented, great promos, VIP program and more games of course.
As an affiliate expert who has worked for both an affiliate portal AND a casino operator, what is your opinion about Slots Guide?
– I'm absolutely charmed by your website and I love working with you so much! Slots-Guide is in my strong and genuine opinion a raising star in the world of affiliates. From the the moment I discovered it, I am bought by excellent and objective content, original and critical. Players expect to read only truth and real facts on affiliate websites and Slots-Guide can offer them exactly such texts.
Also, I like how everything is nicely classified and easy to find. There's a whole little nook dedicated to problems of gambling addiction, with good tips and advices.
I very much like the way you rate online casinos, grouping them from "black" to "platinum" ones.
It's obvious that the author of all Slots-Guide's texts is familiar with everything he's writing about and it's obvious that the texts are made with research and experience. Thumbs up! Just keep up this way! I truly predict a bright future for your website and a title of favourite gambling resource for many players.
How are the affiliates of today? Have you noticed any new trends among them?
– Casino affiliates are springing up all over the place, sometimes it seems like there's a new one every day. Same applies for online casinos. But while there are new affiliates looking for their place under the gambling sun, some of older ones are gathering and merging under the same roof – owner or a company, creating a small or bigger affiliate empire.
It's not unusual that online casinos posses their own affiliate websites or even affiliate networks. I bumped on a couple of affiliate websites dedicated only to a particular game (mostly NetEnt's – the ones that are most popular, for example Starburst) or to a particular software provider, it's games and online casinos powered by that software or even to a particular casino and it's bonuses, codes and promotions.
Other thing I noticed is that more and more affiliates care for their look and surface, so they are deciding for modern, minimalistic, bright and so-called flat design, pretty often using a WordPress as a base.
And finally, there are agencies/companies that do email, phone or sms marketing, representing themselves also as affiliates.
Which part of your job you like the most? What do you like about this industry and what you don't like?
– Conferences definitely! I love meeting people personally, it's irreplaceable, so conferences are perfect opportunity for that and they are great fun, by the way. Beside conferences, but inseparably from them, I love people I'm working with and I'm surrounded with -industry people. Most of them have friendly and casual attitude, no pressure or hard feelings.
The thing I don't like is that there are still some deceptions and fraudsters around, using own casino or affiliate websites to acquire some fast money and then suddenly close members' accounts and disappear and there's still no a proper regulation and protection for players and their money. Also, time to time I hear about the stolen content or design, that's shameless!
Another thing I don't like is to find shady, unclear T&C in an online casino, with important, but somehow hidden rules. Or simply some general, unspecified rule that gives the right to casino to close player's account and/or void the winnings, by it's sole discretion.
Do you gamble yourself?
– Yes I do, but not so often, simply because I don't have so much time for that. When I do, it's for fun and personal pleasure or sometimes for business. I usually want to follow up and try out newly launched games, especially the ones that arrive in Fruity Casa! I like slots, especially NetEnt's and Thunderkick's, but I still haven't cashed-out playing their games. When I play slots, it's mostly in the evenings or nights, so I can fully enjoy it in peace, from my sofa, drinking coffee.
I think that it is important for anyone working in the industry – actually any industry – to know your own product in order to succeed. Do you have any advice for players?
– I strongly agree on that, but it's also important not only to know your own product, but to truly believe in it as well. My opinion is that you can't be successful with the product, in the long run, without your own passion and faith in it.
Beside that, it's good to know competition and as many things related to your job and product as possible, but above all – you need to know your users and customers and to listen to their feedback, suggestions, remarks. It's always good to try putting yourself in their position and mind.
I have a couple of pieces of advice for players:
First of all – to play responsible and temperate, but before they even start or choose a place to play in, to try collecting as much as possible information about how trustful and reputable that place is. Luckily, they can read a lot of online casinos on affiliate websites and their forums. Forums are awesome – I recommend players to be members of a couple of big, reliable gambling forums and to read posts from other members. Of course, when they have any question, dilemma or complaint, forums are great place to get experienced answers and help.
Never gamble above your budget possibilities. Keeping a record of your gambling expenses, in the notebook or some program (there are some specially designed for that), can be handy! A separate Skrill/Neteller or other payment provider account, only for gambling is great to have!
Always read T&C before depositing in an online casino. Test casino support, sometimes it says a lot about the place.
Don't play when you are in rush or need to go somewhere. If the luck is not on your side at the moment and your balance decreases, shut it down and come back to continue tomorrow or another day.
Never, never chase bonus or free spins round in a game or you might lose money while waiting to trigger it and they even if you succeed, the amount won in bonus or free spins game, may be much less than expected or than the one invested in the game, while you were chasing these rounds.
I think you just hit the nail on the head with this piece of advice "Test customer support", I totally agree that this is an excellent first step before depositing any money.
What is your biggest win or winning streak?
– Around €500, after a long battle with bonus wagering. I was so happy and excited, because it was my first cash-out from an online casino ever and because I could share it on the gambling forum I was an Administrator of! Such a proud moment for me and I sent messages to many of my colleagues and friends 😀 I did it on my second deposit ever made in casino, worth only €15!
All the time, I played Queen of Thrones, by Leander Games. Thanks to it's amazing bonus games and free spins I triggered a couple of times, my balance was constantly raising up. This is why Leander Games' slots are dear to me and Queen of Thrones is still one of my favs.
Dare I ask, your biggest loss or losing streak?
– I'm still small, occasional, responsible player, so my losses weren't big, because my stakes weren't big. If I'd calculate my total winnings and deposits, I'd still have significant plus. This year, on my birthday, I certainly had one of the fastest losing streaks! My private email inbox was full of special birthday bonuses and I was still in the office, finishing with my daily job. So I decided to give a try to a couple of bonus gifts, because hey, it's my birthday, I should be lucky!
It was completely the opposite – first I lost about €60 probably in half an hour, deposited another €30 without any bonus, lost that too and then chose another casino which offered me 300% bonus. I played Medusa II, one of my favourites and even raised my balance to €480, but I still had to wager a lot. And also to go meet some friends. So I raised my bet a little bit and left my laptop with autoplay.
Back to my laptop – my balance was pathetic and very soon hit the zero. I was so disappointed, because I expected at least a thousand euros surprise when I get back haha!
What do other people – who are not involved in the gaming industry – think about your job?
– That's an interesting question, because when I say "Affiliate Manager" nobody has a clue. If I add "for Online Casino", they seem to understand and usually add "Ah, okay, so you're a croupier or something!". When I explain it, they have no idea again.
My mom used to answer to her friends with: "I don't know, she's some manager and she travels around the world", referring to the igaming conferences.
This applies especially for Serbia, where I live, because this industry and a job role is not so common over here and word like casino still might sound a bit taboo and suspicious, to be honest. But I'm very happy to see more and more people from Balkan countries working in this industry and posting in international gambling forums.
Do you think anyone can make for a living by gambling?
– Nobody should think that way nor to play in casino to make for a living. Luck and randomness are so unpredictable, variable and completely independent from one's hard work, effort, personality or intelligence, so nobody should ever lean on gambling, even in the luckiest periods.
I know a couple of people living from playing poker, but there's a lot of ups and downs, risk and sleepless, smoky nights.
Gambling should be only a hobby or an occasional activity, pleasure and fun which might fill your wallet with some nice, extra money.. but certainly not primary profit source!
Fruity Casa Casino won Casino of the Year 2015 – Readers Choice award, on Slots-Guide. How do you feel about it?
– I am so happy and proud that Fruity Casa is the one that won!! Awards are always great confirmation of the good job you're doing and motivation to give your best to always be better, especially if they come directly from players – they are always the sharpest critics!
So, big thanks to your readers and voters for their trust and votes, now we have a serious task in front of us, to justify this precious award during the whole year and of course, thanks to Slots-Guide for organising such a cool competition! It really means a lot!
That you so much for speaking with us Jelena, it has been a fascinating and insightful chat! Good luck with Fruity Casa moving forward!