If you haven't heard of Endorphina slots then you have been missing out, they are one of the real success stories of 2015 and are proving hugely popular in the online slot community.
To celebrate their successes in the Slots Guide Slot & Casino Of The Year Awards 2015 we have invited Endorphina's Online Marketing Manager to speak with us.
Hi Mira, welcome, thanks for speaking with us and congratulations again on the awards and the year in general.
>>> Ciao Matt! We, at Endorphina, are very thrilled with the awards. This kind of recognition is the motivation that will help us to move forward and bring more amazing and innovative games to the market.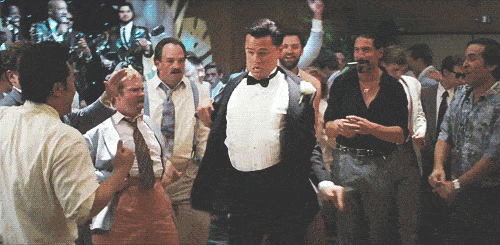 How do you feel about how 2015 and the early part of 2016 has gone for Endorphina?
>>> 2015 was a superb year for Endorphina: we released 10 new games, signed deals with several great igaming platforms, our games are now available at more than 60 online casinos and we participated at 15 gaming events both as visitors and exhibitors. Last year's keyword for us was "growth", in terms of our market presence, games performance and technical side together with design complexity of our games.
The year 2016 we started with 3 new games presentations at ICE Totally Gaming – Twerk, Voodoo and 7Up slots. Besides new games releasing, our team will focus on licencing at highly trusted gambling jurisdictions, Spain and Malta are first on our list. And of course I promise that you will see us exhibit at all major igaming shows in 2016 starting with G2E Asia in May.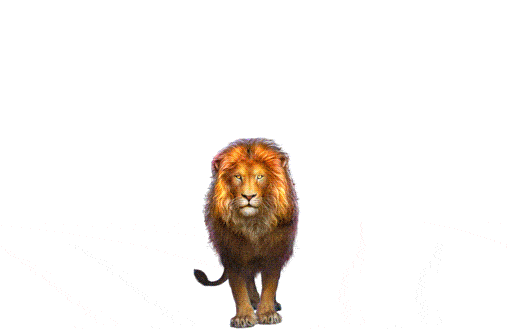 You have just taken over the reigns as Online Marketing Manager, congratulations! Have you been with Endorphina long? And how did you end up working there?
>>> Actually, I have been working at Endorphina since the very beginning. But till now I was not a public figure dealing more with internal strategic issues. I was assigned to the position to transform the traditional marketing into the "thinking outside the box" strategy. My personal challenge is to enforce our brand recognition as the one bringing most sheer fun, entertainment and huge adrenaline push.

Could you give us a little background about Endorphina? When and where did the company start, how many employees do you currently have?
>>> Endorphina first public appearance was at ICE 2014. But before that our team spent about 3 years focusing on game development. And it has paid off as we started with a solid portfolio of 24 slot games, which now reached 34 and about 10 more games are very close to production release.
Our office is located in Prague, Czech Republic. At the moment about 50 people work in Endorphina team.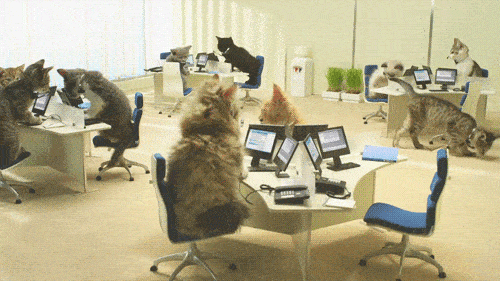 I am hoping and predicting big things from Endorphina for 2016. Can you give us any hints about what is in store for the coming year?
>>> Game development takes place behind closed doors. Even we, people working for Endorphina, have no idea what game comes next before the premier in-house demonstration. It has already become a tradition for our "creativity hub" (as I call our R&D department) to deliver an internal new slot presentation with the "drum roll" and all for us. So the mystery is essential.
I can tell you even more, our developers are free to come up with their own ideas for new games. Of course there are some games (e.g. Satoshi's Secret, Twerk, Fresh Fruits etc) which were assigned to them. But most of the time, they choose which game to work on. This freedom of choice makes the whole game creation a fun pastime. After all Endorphina's main mission is to bring entertainment. Developers only tease us with screenshots of how the novelty is going to be like. 
I will give you a tiny bit of suspense and a few insider clues. First of all, we already know our headliner game for ICE 2017 and our team has already started working on it. Secondly, we are working on some fruit classic games together with some fresh titles that will make the players open new cultural horizons. Finally, the big news: in a few months Endorphina is going to release a new product the igaming market has never seen before. Personally, I can't wait and now the expectation will hunt you as well.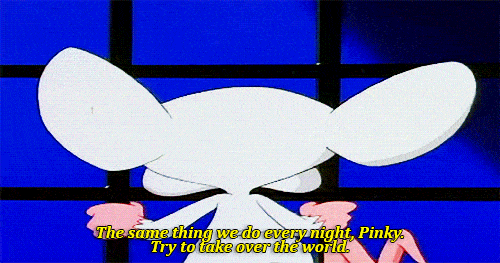 We have noticed that Amatic Industries first followed Endorphina's suit in setting all their slots to a Return To Player of 96.00% and now Thunderkick are re-rating their slots to 96.00% as well. Did you purposefully set about trying to create a new trend in clarity of RTP percentages or is this an accidental trend? Do you expect any more slot platforms following suit?
>>> We were not trying to set any trend. I would say that RTP of 96% is probably too high for land based operating but for online – it is a market standard that was set long time ago. The crucial task for our company at this stage is to win players' trust. Most of our games are high volatility and may be hard to play, but some titles can award players with wins over x5000 total bets. So, we believe that 96% should satisfy both – high demanding players and operators.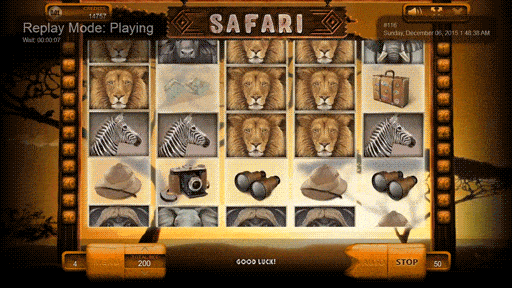 Endorphina slots are all very different and unique. This is proving so popular within the gaming community where regular players are being put off by the bland offerings or clones being produced by some of the big studios. Which Endorphina slots are proving the most popular?
>>> To give a correct answer to this question, one should keep in mind the geographic aspect. Some of our games are of high volatility not only in the math perspective, but also referring to our games' rating. For instance, Endorphina's Origami or Retromania slots in some countries are among top 5 best performing, while they are one of the lower ranked in others. (Maybe it's because some players have already recognized that Origami has the best probability to win x5000 total bets than any other game from our portfolio, and some haven't yet .)
But what is important for us is the fact that all our recently released games prove a global success. Jetsetter, The Ninja, The Vikings, Safari and of course the most discussed one and, the first slot to feature Bitcoin – Satoshi's Secret, are very warm welcomed, and take top positions in our internal rating. For us it clearly means that all our latest releases are successful and each new title demonstrates better results.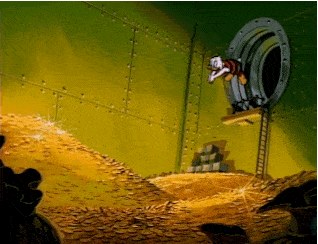 My favourite Endorphina slots are Jetsetter, Minotaurus and Macarons, do you have any favourites yourself?
>>> Good choice, Matt. Minotaurus is also number one choice of Endorphina's Head of R&D. The game is paradoxical: the more time player spends without a winning combination, the happier he/she is, as in the meantime multiplier keeps increasing. This is the case when brutal main game is completely justified by bonus win opportunities. All you need is luck to have Minotaurus at the fourth reel! 
As for me, I like FairyTale, Sushi, but my personal favourite is The Ninja. Our developers spent more than a year to get The Ninja game done, it was a complicated task to finish and we are really proud of the final result.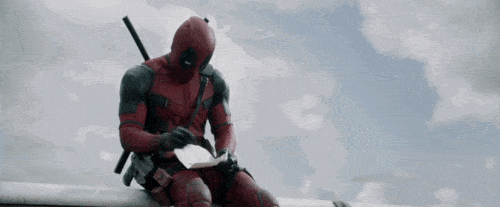 Are there any plans for an Endorphina progressive jackpot system or progressive slot?
>>> The mystery progressive jackpot system does exist already. As far as I know, it will be presented to the operators with our next update, delivering latest games to production. Together with multilanguage support and the possibility to see your balance in credits or real money.

Have Endorphina discussed the possibility of investing in, or developing their own casino?
>>> Endorphina is a trustworthy partner for casino, not a rival. We in Endorphina believe in this simple rule "If you want to create amazing products, you need to stay focused and determined." Referring to it, I underline our desire to become outstanding at what we do and the only way we see to achieve it is no product differentiation but target focus.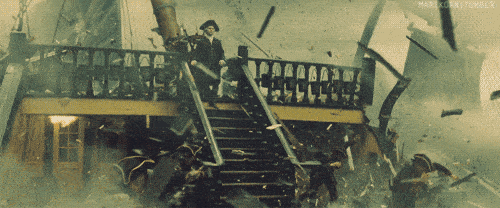 With the dawn of virtual reality casinos and with the Rival studios (among others) testing the waters with fully interactive, story-based i-slots… do you predict either of these innovations to really take off or do you have any other predictions for the future of online casinos?
>>> Following the latest trends in the igaming industry, it's impossible not to see how quickly it's evolving. We share the opinion that VR is the future of the igaming industry, but not in the form as we can see it today. Most probably, the companies will be capable to ensure VR immersive experience for the players without making them use the awkward devices. At the end of the day, like Robert De Niro's character in film "Casino" said "In the casino, the cardinal rule is to keep them playing". So player's comfort is a must here. The company that will grant the benefit of being engaged at highest level to the gameplay without compromising on players' comfort, without doubt will obtain leading position in the market.
To cut the long story short, the VR technology as we see it today is only the beginning, once it will get a better realisation – it will have all chances to take over the whole industry. We will be closely monitoring the progress.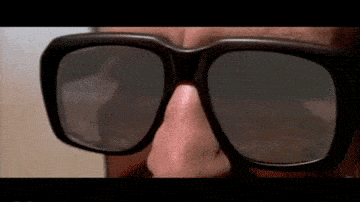 Thanks Mira for taking the time out to chat to us. We wish you the very best success in your new role and hope that Endorphina really takes to the skies this year with the hotly anticipated releases of Twerk, Voodoo and more!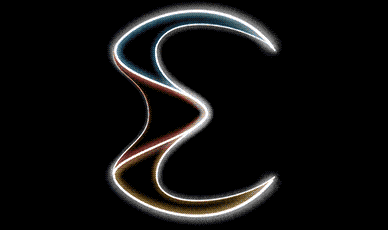 ---