We were not sure how to write an "About Yes No Casino" (formerly known as Slots Guide) page or if we should do individual interviews with the team members or what? After some discussion we settled on having a bit of a round table chat introducing ourselves individually and chatting about industry things and about our experiences and likes. So without further ado let's get on with the round table chat:
What is your name, where are you from and tell us a little bit about yourself.
Dom: Dominic Stephens, Im a 44 year old father of two young boys, and am an International Civil Servant living and working in The Netherlands. I am originally from the UK (Yorkshire) but have lived in the Netherlands for over 30 years
Matt: Matt Stephens, also a 41 year old international civil servant. The rest of my info is pretty much the same as Dom, him being my brother and all!
Terry: My name is Terry, I'm from Australia. I'm in my mid-30's and have worked in the public sector for the past 10 years. I am passionate about supporting those who are less fortunate or disadvantaged, with a particular interest in Indigenous affairs.
Outside of work, my interests include sports, good food, beer, wine and playing slots.
Vinny: I am Vincent (Vinny). Much like Terry I would class myself as a friend of the online slots guide. I am an ICT manager by day and in my spare time I'm obsessed with sports and love casinos. I'm here just to really offer my advice and share my experiences with slots and casinos. If the Slots Guide boys need a casino testing out I'll happily sign up and play and go through the whole verification and withdrawal process.
Anastasia: Hi, I'm Anastasia from the UK. I'm in my mid twenties and work in health care.
David: My name is Dave and I'm a 30 year old ex-pat working in Malta. I am a writer by trade and made the move into the online gaming industry as I found writing about one of my hobbies made my job so much easier and more enjoyable.
What is your role within Slots Guide and how did you become involved in the first place?
Dom: Matt and I have discussed online casino portals for a number of years now, both having had an active interest for as long as we can remember. There were a number of things we both found to be lacking in terms of what information was available on the net, and wanted to make a website which included those things. Key factors was the need for open and honest online casino reviews giving as much information as possible to the players, and not allowing the content to be driven by financial motives. Honest online slots reviews which don't just rehash the review sent out in media packages by the software developers but were fully tested and run for thousands of spins in order to gain as much play information as possible. And many more, with one particular element being of high priority, and that is the problem of online gambling addiction. This is something that we struggled to find any information on in any of the large websites and were left with the impression that this is often seen as being a taboo subject within the industry, and we have made it our goal to bring this to the attention of as many people in and outside the industry as possible. Part of my responsibilities is populating our addiction section with as much useful information as possible, and has developed an overview of places that help with gambling addiction problems in as many countries in the world as I have been able to research. This is a working document which we hope will come to the attention of as many people as possible, and we are open to additions to the document as and when people contact us with useful treatment information in any particular country.
I am also responsible for the social media side of things, and here too we aim to keep the information we put out as useful as possible to our readers, and will never post a direct link to an online casino as we want and urge people to read our review and rating of a site BEFORE they go and invest their hard earned money in the fun and games that are to be had.
Alongside that I have dealings with many websites and casinos on the affiliate side of things, a task that Matt was primarily responsible for, and between us we now try to share this responsibility. We are contacted on a daily basis by online casinos wanting to be included on our website, but often have to ask them to contact us in a months' time as we have a backlog of sites for inclusion. It would be a very simple thing for us to just go ahead and include any and every casino that gets in touch (often with lucrative financial incentives), but we fully research and rate every aspect of the sites first(banking options, customer service, industry reputation, complaints handling etc, etc), before giving them an honest and frank review, and assign our rating levels to them. This takes longer but we do feel this is the only way to help our readers make informed choices in where to play.
Matt: As with Dom this website is something we had been talking about for years. In the past I've setup a few websites but didn't really know what to do with a casino portal. Then one day we just decided to dive in at the deep end. With WordPress being so easy to use I just started writing articles and decided to worry about layout, design, menus etc at a later date. It just became a massive work in progress with no clearly defined vision at first. We just wrote about what we felt was important – dispelling myths and lies, trying to write honest and informative reviews and articles. It all just grew from there really and has gone through a number of different layouts and designs and we are still trying to polish things off to make the website and the casino reviews in particular much more appealing and easier to use.
My role within Slots Guide is as webmaster dealing with all the technical stuff, I'm also in charge of the writing as I love to write. Apart from that head of strategy, SEO, recruitment and a lot more. I'm just a hands on obsessive trying to be involved in absolutely everything – which doesn't always go according to plan but as long as I do everything from the heart then I am happy enough.
Terry: I have no official role so identify myself as a friend of the site.
In the early days I spent a lot of time scouring the Internet for 'slot cheats' and ways to beat online slot machines. Needless to say I did not become rich by doing this. One positive is this lead me to finding slots guide. Over the past 2 years slots guide has become like my 'slots bible' and is my main resource for knowledge in the online gaming world. The thing I like about slots guide is it provides all the practical information one needs to sustain a hobby in online gambling.
In particular, slots guide provides invaluable information in relation to the credibility of online casinos including analysis of bonuses and promotions available to players, return to player guides (RTP) on almost ever slot (I imagine this was an enormous task), information on game variance, and perhaps most importantly, information and access to resources for people who want to quit gambling.
For this reason, I would love to see slots guide further evolve into the main online gambling resource on the internet and be facilitate a safe and friendly environment where like minded individuals can share a laugh and talk about their experiences.
Matt: Oh boy you don't know the half of it, what I went through getting the RTP database sorted. This really was an enormous and mind numbing task. There was a heck of a lot that I had to do manually by opening up the slot games and trying to find where the RTP was hidden. Then there was a fair few providers who were kind enough to send me their data sheets or grant me access to their FTP servers but again finding the right contact within the companies and building up the trust in order to get access to their servers was also a lot of work. I must have dozens and dozens of excel sheets on my pc with the data!
Vinny: I don't have an official role as I've mentioned. Maybe you can call me an advisor!
Anastasia: I am a regular online poker player and also really enjoy playing online bingo so those are really my two main specialties for the site. I'm also here to help out with the online casino reviews as well as doing a lot of the maintenance and working on the overall house style (which seems to be a never ending task as there's always room for improvement everywhere so it is just doing it bit by bit by bit).
David: My role is chiefly as writer, researcher and reviewer. I started out my working career as a freelance journo then got in to freelance writing for the online gambling industry. Slot reviews, casino reviews, sports betting reviews, you get the picture. I decided to move to Malta a few years ago as I started getting work for a number of big players in the industry who are based over here. I had thought about starting my own website as I am not happy with 95% of casino and slot review sites and think I can do it much better myself. I have written for a lot of big review sites and their instructions are very often the same "make sure you don't write anything negative". What use is this to the end reader? It makes a mockery of their entire website, if something is poor then it is poor. But most of the websites out there are too scared to actually tell the truth.
I often used to read Slots Guide for inspiration (sorry guys) as it was doing things different and in a very honest and interesting way. I noticed the guys said they were always open to offers of help so I got in touch and we clicked really well as we share the same philosophy of actually trying to tell useful and honest information. I can write much freer for Slots Guide as if I don't like something I can say it. So we decided to become partners and the rest, as they say, is history!
Dom and Matt, you are both international civil servants, how do your day jobs fit in with running Slots Guide?
Dom: Working on the site is a nice distraction for the day job as it gives me something completely different to do in my lunch break when in the office, and in the evenings when the kids have gone to bed. My job sees me travel up to 160 days per year, and more often than not it is for periods of 2-7 weeks depending on the location, and this gives me a lot of free time to work on the site whilst holed up in a hotel room on the other side of the world. Admittedly Slots Guide has now got to the point where going full time is an option, (and actually probably a necessity), although I am not ready to quit the day job just yet. Having brought Anastasia and Dave on board has been a great move as they each have their own individual specialties to the site, as well as being able to take some of the over growing workload off of our hands.
Matt: I will not try and kid you. It is very very tough having a responsible full time job and trying to run a successful website at the same time. I do get burnt out quite often these days. At the start it was all very simple, I had my full time job and spent a lot of my free time working on the website and managed to balance things out nicely. But as the website grew and grew, we got a lot more attention and the online casino chains cottoned on to what we are trying to achieve here and now everyone wants to be a part of it. We are being inundated daily with requests from casinos, bookmakers, bingo sites etc all wanting us to review their services. We also get tons of other people contacting us every day wanting some sort of cooperation and we get a lot of emails from people with gambling problems or people wanting our help with complaints against some gambling sites. We also have the slot machine designers wanting to work with us. It is a hell of a lot of pressure and more and more the website is feeling like a full time job by itself and I'm finding it very hard to find the right balance between using my free time to work on the site and actually resting and enjoying myself.
Have you had previous experience of working in the online world, and online gaming world in particular?
Dom: Alongside my previous job I held a position as country manager for The Netherlands for Poker Heaven, an online poker site which sadly no longer exists. In the role I had a lot of contact with players, the affiliate team, and with affiliate websites who did business with Poker Heaven and other online poker rooms. Whilst we have focussed on online slots and online casinos in general, this experience has been a huge help in the early steps we have taken with Slots Guide and which is also seeing us develop our online poker reviews in the same way that we have our online casino reviews.
Matt: My first website was back in the mid 90's when the internet was just in its infancy. Back in the days of Windows 3.11 and the browser Netscape Navigator. I was fascinated by the internet (I was a huge fan of the Gophersphere which I found much easier to use at the time than the World Wide Web). I signed up to Geocities which back then allowed anyone to setup their own very basic website. I taught myself HTML and set up a few pages. Then in the late 90's I made a comedy website which reached 2 million viewers before the free host I was using decided it was taxing their servers too much and pulled it. After that in late 2000 early 2001 I set up a play by email fantasy football league which actually still exists to this day!
Anastasia: Yes I have run a few websites by myself before I joined the Slots Guide team. I had an online bingo site and an online poker site which we have been merging into this website to become more efficient.
Vinny: No these are my first baby steps into the online world. It is scary!!!
David: I think I just explained all that in the second question!
Would you consider yourself to be an online gambler, and if so, what games have you played in the past?
Dom: Yes I would consider myself a gambler and I have been known to dabble both on and offline. I have probably gambled on everything that there is to gamble on in my time, but since I have had a family I haven't had the time or inclination to do it as much as when I was in my late teens early twenties. For a long time I avoided online as I didn't feel the same enjoyment as I did sitting playing live poker in a casino, but would occasionally make a deposit into an online casino but found it hard to see the credits as money, and would more often than not end up losing my deposits quite quickly. Once I discovered online poker I started to focus much more on a better bankroll management and understood the complexity of virtual money much better. I now also enjoy the online slots much more as well, probably because the slots available now are so much more interactive and entertaining than they were five years ago, and they give you a much better playing experience.
Matt: I am definitely an online gambler. Slots are my main thing (obviously) but I enjoy sports betting as well. I've always enjoyed video games and I've always been fascinated by numbers and patterns in randomness so trying to figure out exactly how a random number generator works is something I am constantly doing.
Terry: Yeah it would take a lot to try and convince someone I didn't enjoy the occasional spin.
My first exposure to online casinos was through a friend who was playing on his mobile about 3 years ago. He had about $50 in his account when he gave me a go. In the next half an hour I had over $400 in the account and had such an awesome time I knew I was going straight home to join up. I have been playing fairly regularly since this day.
My first year of my online gambling was kind of chaotic.I played mostly on my mobile at Microgaming (MG) casinos. At the time I didn't even know other casinos existed and I became very familiar with the MG lobby and loyalty system.
Looking back, this time in my life was very cringe worthy. Having come out of a recent break up I was certainly living on the edge and to be honest probably betting more than I could afford. In addition, I had no systems in place to manage my bankroll and when I was lucky enough to have a win, generally reversed it back into my playing account pending any withdrawal period and Know Your Customer (KYC) documents being approved.
After a year of this relatively reckless behaviour I came to the realisation that if I wish to sustain online gambling as a hobby I would need to adopt some strict guidelines to give me the best opportunity to get a win and being able to access the winnings before blowing it.
Once again I turned to slots guide. This time actually taking the time to read the information and articles, rather than just looking at what casino I could join that offers a no deposit bonus. It was at this time I realised just how much valuable information was on Slots guide and the effort Matt and Dom must have gone to to make this available to the public. This was a turning point in my online casino experience as I was now equipped with information such as the credibility of online casinos including which ones not to play due to rogue behaviour or questionable programs, withdrawal times – including using an e-wallet and requesting a flush to speed this up, managing my bankroll including the increased chance of loosing the longer you spend on a particular game or overall time on a device and getting KYC documents approved before playing.
All the above sounds simple enough but if anyone is like me, it's a lot easier to dive straight into spinning without even considering this stuff. Online gaming can be a dangerous hobby and it wasn't until I committed to these processes I actually feel safe about playing, without jeopardising my future.
David: Yes I have always considered recreational gambling as a hobby. Table games, slots and betting are all something I do on a regular basis. I feel that to be able to write about a subject properly you really have to have a passion. You can fake it but at the end of the day I think the readers can see through it.
What is your favourite online slot, and why?
Matt: Where do I begin? I could reel off a list of a hundred of my favourites. Jurassic Park, Battlestar Galactica, Triangulation, Thief, Steam Tower, King of Slots, Minotaurus, Macarons, Rambo, Beverley Hills 90210, Warriors, Spider-man attack of the Green Goblin, Wolverine, Magical Stacks (remind me I still need to review that one), Tesla, the list goes on and on.
But just taking the above list if I had to narrow it down to just 3 slots then I would go with Beverley Hills 90210, Steam Tower and Spider man. Spider man is the ultimate in bonus games with the various different feature games on offer, ultimate fight being my favourite of the feature games. Beverley Hills whilst cheesy in subject matter has really interesting game-play. And Steam Tower is just my current go to game for trying to beat the casino, along side King of Slots which is what I usually start a session playing.
Dom: I have a soft spot for Gonzo's Quest, having the respins within the same credit when a prize is won just makes it entertaining, and the bonus feature can be very lucrative with the increasing multiplier within a spin.
Terry: Well, these days, I very rarely play on a mobile device, having much more control of my gaming on a pc or laptop. It's also important to point out that I now only ever bet what I can afford and don't expect to win, therefore don't go chasing if I loose. I also point out that I don't believe in winning systems or magic formulas to beating slots. However, players can increase their chances of winning by having a thorough knowledge of the games RTP, variance and familiarity with the games they play. With that in mind, I generally stick to about half a dozen slots which I am familiar with. These include the 243 way MG games such as Thunderstruck 2, Immortal Romance and Playboy. I use some NetEnt games such as Starburst and Steam Tower to try and build my bankroll before heading over to the big paying high variance games such as Dead or Alive, Jack and the Beanstalk, Gonzo's Quest and Victorious.
Other than these I tend to play Sevens High and Second Strike by Quick Spin and on a larger bankroll games such as Medusa 1 and 2, Raging Rhino and Genies Touch.
What is your favourite online slot provider?
Matt: I have a couple of favourites. For quick sessions I would usually nip in and out of a NetEnt casino, they really do have some great slots though their more recent efforts have been quite poor. I have a big soft spot for Playtech an in particular the Marvel jackpot games, so I am really looking forward to the Age of the Gods series as I would hope that they have bumped up the RTP on these slots as well as bringing them up to date. Then there is Endorphina and Microgaming who have some great high variance slots, and Yggdrasil who probably have the best mobile interface I've seen (particularly the portrait mode is the best there is).
But my absolute favourite slot provider has to be iSoftbet. There's just something about them that I love. It is such a shame these slots are pretty hard to find because they are fun with a capital FUN!
Dom: I wouldn't say I hunt down games from any single provider and therefore as a player I don't have a favourite, but the working relationship we have developed as Slots Guide with Endorphina has been excellent. They are very customer orientated, and have welcomed all comments, suggestions and yes, even critique we have given them, and for those reasons I have to pick them as my number 1.
David: I go drinking with casino employees and slot designers all the time so I wouldn't want to commit to just one favourite here as it will be "my round" forever if I offend them! I'm just kidding of course, I'll leave my opinions in the individual slot reviews though and I do tell them in person what I think does and does not work.
I think most slot designers are capable of making some great, some good and some poor online slots. There are also trends in this industry where one provider might be my favourite one year but the next year they have a weak year and others play blinders.
What is your favourite table game?
Dom: BlackJack has to be my favourite "Against the House" table game, although NLHE Poker is definitely the most enjoyable game I think you can play at a table in a casino.
Matt: I am not really into table games actually. I enjoy playing poker with friends and I promised myself one day I would try and learn how to count cards properly (as a hobby) but at the moment I just don't have enough time in the day for that. Roulette is fascinating as well but again I would want to study the numbers and patters over millions of spins on hundreds of tables.
How do you think that online casinos compare to land based casinos in terms of game play, and what, if anything, do you miss from land based casinos when playing in an online casino?
Dom: I always used to prefer land based casinos but since we started this project I have really got to appreciate the online casinos more and more. Of course some are much better than others, and despite the technology that there is available nowadays some are still downright boring, but playing at most is an entertaining way of gambling. Having sat down with Matt to test out slots in real money and demo modes for our online slots reviews I have found that you can still have the social experience of a live casino whilst sat in the comfort of your home.
Matt: As far as slots go, online slots are a million times better than the land based variety in general. Though if you look at the proper Vegas video slots, those interactive consoles are absolutely amazing and bringing back the proper arcade experience from the 90's. As with Dom, playing online slots together with a friend (or brother) can actually bring the old arcade experience into the home. I suppose the only thing missing is the free food and drink you get at a land based casino!
Do you think that the introduction of live dealer games is a good thing for online casinos, and do you think this will see more players switching from land based to online casinos?
Matt: Absolutely a good thing. I never played video roulette or video blackjack etc but since live dealers came around I have started placing a few bets with the live dealers. I think that one thing that scares land based players is the idea that you are just playing against a computer and that it is fixed to make you lose. Having real live dealers means players can really feel the physical world randomness and have a safer feeling of fairness. I can see live casinos becoming hugely popular as internet feeds and speeds increase.
Dom: Yes for sure, live dealers and live casinos give the player the feel of being in a bricks and mortar casino, and will certainly give them more of a feeling of the games being honest. Together with virtual reality online casinos this is the future of online gaming.
What are your thoughts about online bingo and online bingo sites?
Matt: To be honest I just don't get it. Bingo is not my cup of tea at all. I know that online bingo sites are very much community based – at least the better ones are – and bingo players get a lot of enjoyment out of them. And with bingo every round somebody is guaranteed to win a prize. But I just never got into it, I have played and I have actually won some decent bingo's but it is not for me. I leave the bingo reviews here on Slots Guide to Anastasia who is a keen online bingo player.
Dom: Like Matt I have never really got in to the online bingo game (or live bingo for that matter) but having registered to a couple of sites to see what it is all about I can really understand the attraction for many people. Every one of them has a chat box running and extra chat boxes during every scheduled game and this is a real social gathering with people wishing each other luck, and congratulating each other on their wins. Thinking back to my Grandma and Granddad going out to play bingo on a Friday night, the social aspect is one of the things they always talked about, and its great to see people enjoying the same thing in the internet age.
With regards to sports betting (and racing, etc), online bookmakers seems to be putting high street betting shops out of business. What are your thoughts on this?
Matt: It has been years since I was in a high street bookie so I don't think I can really qualify in answering this question that well. Thinking about it from an economic point of view I would suppose that the switch from land based to online means job losses. As far as addiction goes I do also feel there should be far more education and far stricter regulations. In the past there was a stigma in visiting a high street bookmaker as the image was of a smokey smelly dive populated by old men. But online gambling is super accessible to everyone and can be done in secret. I really do feel that gambling advertising should be banned from television and sporting events etc. If somebody wants to gamble and actively goes out hunting for a casino or bookmaker (or for a review site like Slots Guide) then these players know what they are doing. However these days gambling advertising is far too "in your face" and pro-active. Gambling seems to be the norm in the media and on television but this absolutely should not be the case.
Dom: Last time I was in a bricks and mortar bookmaker I noticed a whole wall of video slot machines which appeared to have become their core business instead of the horse racing and the greyhound racing. Being away from the UK for so long I have, perhaps, missed the transition happening gradually, or maybe it has been a rapid change, I don't know, but I did miss the feeling I used to get when going into an betting shop. That being said, I think that bookmakers are going the same way that many retail shops and supermarkets are going, transitioning away from the high street and on to the Internet (look at any high street in Europe nowadays and you will see many vacant shops as you walk along). Should way say it is putting betting shops out of business or should we say that they have diversified and gone with the times?
Online poker has over the past few years become a massive industry with televised big money tournaments all across the globe. What are your experiences with poker, both online and offline?
Matt: I think I already mentioned that my only poker experience is with friends. I enjoy it as a social event, preferably accompanied by plenty of lager. That's as far as it goes for me. I've never played online poker and I can't really see myself ever doing so in the future.
Dom: Poker has been my game of choice online as well as offline for many years now. I have played on a number of the online poker networks, and as I am not a bonus hunter I have found myself playing solely on Poker Stars for about the last 5 years. Their software and choice of games is just so superior to any of the other networks that I don't see any point in playing elsewhere. I do much prefer live poker though as I love being able to see my opponents as people give away so much information without knowing they are doing it, and that is the whole appeal for me. I have won and cashed in live poker tournaments in The Netherlands, France and the USA, and hope to play in a number of other countries (Malta, UK and Australia to name just a few) in the years to come.

And with online poker becoming so mainstream on television and with the advent of casino television in the UK and other countries, do you think we are heading for major addiction problems in the future?
Matt: I am very worried indeed. The whole point of starting Slots Guide was for players to get the right honest information and to be able to find help easily. I think less than 1% of all online gambling portals actually promote responsible gambling and that is just shocking. The UK Gambling Commission has some rules in place with regards advertising which a lot of sites ignore. The rest do the bare minimum which means placing the words "Gamble Responsibly" and "18+" somewhere on your website with a link to the Gamble Aware website. This is just not enough. We want Slots Guide to be big and popular so that people google searching for somewhere to gamble will come across our website and see our addiction section and have that stuck in their minds and perhaps think twice about gambling or know where they can go to get the help they need if they have addiction problems. Addicts are more likely to visit a portal like ours than actively go seeking help so it is vitally important that the big online gambling portals have this sort of information readily available for those who need it.
We have had reports from a number of sources that players with gambling addiction issues have gone on to seek help through the links on our site and this gives us the warmest feeling and makes all our hard work feel worthwhile.
Dom: As Matt has said, and as you can see on our site, we take gambling addiction very seriously on Slots Guide, and it is something we are constantly trying to remind people to be careful of. Yes, with everything becoming so mainstream in terms of television and the internet addiction could well spiral out of control, and we want the authorities to recognize this risk and ensure sensible regulation is in place. There is nothing wrong with having a gamble if you are in control, and for people who are susceptible to addiction this huge degree of exposure to the product is going to cause a problem sooner or later. If people look up gambling on the internet then they are making a conscious choice to do that, but you can be sitting at home with the family watching Shrek or something similar on the TV and suddenly get confronted with 2 or 3 minutes of gambling related advertising during every commercial break. This is unacceptable, lets face it most countries have banned tobacco advertising, and will only allow alcohol advertising in certain time slots, so there is no need for gambling adverts not to be controlled in the same way.
The online casino bonus has changed much over the past two decades with rules being put into place to prevent abuse and with casinos and players alike continually wondering what the best type of bonus is. What are your thoughts on online casino bonuses, do you often use them and do you have any suggestion for the fairest type of bonus?
Matt: This is a really tough question and an issue that never seems to be going away. In the early days the bonuses casinos were offering were fair to the player. However soon enough some players wised up to ways they could abuse bonuses and guarantee they would make a profit from the casino. When the numbers of people abusing bonuses became big enough the casinos had to act. Now the balance is completely in the favour of the casino with winners being the exception rather than the rule. The worst part though is that casinos have taken these bonuses as an easy way of screwing over winners with ridiculous small print or hidden rules and using any small tiny mistake as a reason to ban winnings. Ok this doesn't happen all the time but it is the rogueish casinos that are giving the industry as a whole a bad name.
I would request that if a casino has rules against playing certain games and with a maximum bet size limit, then they should limit these in the software so it is impossible to break any of these rules even by mistake. As for the classic vague rule of dropping bet size in order to clear wagering requirements… well I don't know what would be fair here. Perhaps simply have a minimum bet size of 0.50 per spin when using a bonus. And limit this in the settings as well. If you have a bonus you can spin between 0.50 per spin and 5.00 per spin and apart from that everything goes. Keep it simple and fair for everyone. And if a player wins then so be it, pay them out and don't try and screw the player over.
There are a growing number of casinos who are employing a second chance bonus. This meaning that if you deposit 100 euro you get 100 euro to play with. If you lose it all, the casino then grants you a second chance 100 euro which then only this has wagering requirements on it. If you wanted to cash out your initial deposit then you are free to do so. Only if you lose do you have rules in place. This is still all too complicated for my liking though.
So do I ever use casino bonuses myself? Well sometimes but not often. I will use a reload bonus or maybe some free spins here and there but I don't take a bonus with huge wagering requirements. If I think I am going to have a session with a max 2 grand in wagering then I'll see if any bonus on offer is going to have higher wagering than that in which case I'll play without a bonus. If I am going to have a session where I may want to bet higher than 5.00 per spin then I'll not take a bonus.
Actually there is one thing that I have forgotten to mention, and that is the cashback bonus. When you lose xx amount of cash you get a percentage of your losses back, in some cases with wagering requirements and in other cases without. Personally I feel that these bonuses are the very best. Unfortunately not many casinos have these as standard and in most cases the cashback bonus only applies on certain days or certain types of game, etc. I think player education is probably what is missing here and it doesn't look like changing any time soon. The casinos are all focusing on the welcome bonus and every casino portal under the sun is all about the bonuses. And I include Slots Guide in that, we have fallen into the same trap in some ways. It would take a huge concerted effort from casinos and casino portals alike to try and shake things up now.
Dom: Depending on the type of bonus and the play through requirements I will be tempted to take a bonus every now and again, but certainly don't expect to be cashing many of them out. I know a lot of people see huge welcome bonuses as a great reason to play at a certain online casino, but more often than not they do not check the play through requirements before depositing and find themselves having to play through $25,ooo in order to cash out their bonus. This is a primary reason for setting up our casino reviews to include as much information as possible about a bonus when we publish it so that our customers know what to expect. As Matt said we have fallen into the trap of focusing on bonuses in the past, and in fact do still publish some banners on our site that advertise huge welcome bonuses simply because of the feedback we have received from players looking for them.
As I have mentioned earlier, blackjack is my "Against the House" table game of choice when playing at an online casino, and when I deposit just to play that, then I always refuse the bonus option. Most online casinos value bets made at blackjack, roulette, or other table games at a much lower percentage per bet in terms of play through value, one casino I saw valued a $1 blackjack bet as 1/50th of a $ for play through value. Yes it is possible to beat it the odds, but in this case i prefer to play the game odds as they stand for normal play.
Terry: Well I'm unsure what the bonuses used to look like a couple of decades ago as Ive only been playing online casinos for 3 years. In that time however, I have even noticed some significant changes. These days, Casinos seem to be less interested in rewarding loyal customers and tend to see everyone the same, no matter of their previous relationship. Coming from a competitive sporting background I would love to have one casino which I could call home and play there exclusively. The problem is, in my opinion, online casinos are not setup to facilitate this and still see each player as a number instead of a member. I would love to see the day that a casino interprets 'membership' the same way as a sporting club, when you log in you feel part of a team or community, rather than just a customer. But that's getting a bit off track.
In terms of bonuses, i choose whether on not to take them depending on my circumstances at the time. Ideally, you want a bonus with either very little or no wagering requirements. One positive, in the current climate, an increasing number of online casinos are offering this. Another positive is casinos are offering generous cash back deals once a week. In my opinion, this is responsible for the perceived reduction in players at the old school MG casinos, which don't appear to have the same innovation as some of the newer multi-platform casinos.
So the way I see it, bonuses aren't all bad, and at times fit in with my principles of not betting more than I can afford and Not expecting to win. In this context, bonuses can be handy to extend your game play and still have the chance of winning, rather than blowing your budget quickly.
I would caution against taking a bonus without first reading and understanding the terms and conditions and only use a bonus at a credible casino. If in doubt, consult slots guide website which has a wealth of information about bonuses and credible casinos.
With Virtual Reality glasses finally taking off thanks to the big push from Oculus Rift, Google VR and Samsung Gear VR do you think that Virtual Reality casinos, VR poker etc will take off with online casinos?
Matt: I haven't yet really tested VR enough to make a firm opinion on this. I did buy some Google Cardboard glasses just to get the general gist of it and it is pretty cool despite the limitations of Google Cardboard. I don't think the online casino community is quite ready yet for it but it won't be long now. Once the prices of things like the Oculus Rift start becoming affordable for the common man and with ever increasing broadband speeds and with the right software developers pushing it forward I can easily see VR casinos taking off in a big way around 2020. I have a feeling the online poker industry will be pushing it forward if they can get the right developers on board. If live casinos can capture the same feeling then I see these booming as well. For the slots… well I am not so sure about that, I think a complete re-think would be needed there. Rather than taking existing slots into a Virtual Reality casino I think the developers might be better off making dedicated Virtual Reality Slots from scratch – and I think this is a huge opportunity for a talented VR software start up. Imagine making a couple of proof of concept fully immersive and interactive VR Slots (the maths doesn't even have to work properly, just the gameplay) and take that to a powerhouse like NetEnt or Playtech. I think the startup will be bought out in no time at all for a lot of money!
Dom: Virtual Reality isn't something that I have tried at all yet, to be honest I get motion sick playing on a play station so goodness knows what I would be like wearing VR glasses to transport myself into a virtual world. I certainly like the idea, and can see a huge market for it, but for it to be done successfully in an online casino environment will take a huge amount of programming to achieve. Anyone who tries to release a product that isn't 100% perfect will be wasting their money I feel simply because someone else will achieve this perfection in the near future and will blow away anything that has gone before it.
A note of caution I can see being needed is on the issue of gambling addiction. As we have highlighted elsewhere on Slots Guide, it is easy to become addicted to games if you are susceptible to addiction, especially when sat in an easy chair behind a computer screen where it is very easy to loose track of time. Immersing oneself into an online gambling environment with VR will, I am sure, greatly increase the lack of perspective of time, and will further alienate a player from their surroundings than they already are when playing on a PC. A good example of people losing themselves online is Second Life, where you can create your own virtual representation within a online virtual world. Many people have lost contact with reality due to being able to create an existence for themselves that they don't have in real life. I hope that warnings about addiction are pushed very hard when VR casinos become more accessible.
Finally, let's talk a little bit about Bitcoin which seems to becoming more and more popular and more and more used in the online gambling world with even specific Bitcoin casinos opening up. What are your thoughts about Bitcoin gambling and Bitcoin in general?
Matt: Bitcoin confuses the hell out of me. It is by all accounts a very exciting development but there's a trust issue at the moment because it is so new and such an unknown quantity. I did register myself my first bitcoin wallet the other week but it is going to take me a good bit of time to really get to grips with it fully. It is too early for me to really give a qualified view on it but at some point soon I am going to have to take the plunge and start using it for real and at that point I'll be able to give a better view on it.
Dom: A mate of mine bought Bitcoins a while back as an investment option and I declared him mad at the time because I thought that it was all going to be a hype based on hot air. I am still skeptical about the whole thing, but I have been following this virtual currency for about 18 months and it certainly seems to be bedding in well despite its potential volatility. Like Matt I have recently opened a Bitcoin wallet and will be attempting to get to grips with the whole thing in the next few months, so hopefully you will see an informed analysis appear with my name on it in this section sooner rather than later.
Matt: A little update, I have just been dabbling with Bitcoin over the last few weeks and quite enjoying the experience so far so I'm going to write a little blog of my experiences!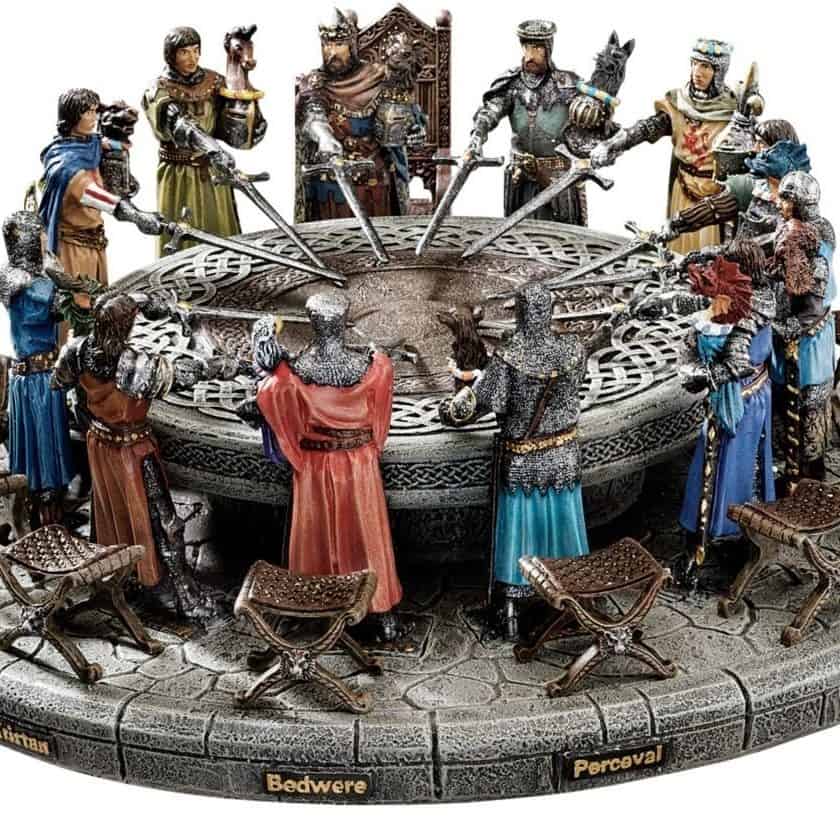 Yes No Casino is the online casino reviews website formerly known as Slots Guide. Here's a little FAQ we made all those years ago when we first started.
Q. What type of games will you be focusing on?
A. There are already plenty of good guides out there for poker websites and for live online casinos. We are going to be focusing solely on the increasingly popular online slots casinos.
Q. Why start a guide to online slots casinos?
A. We have spent a long time trying to 'beat the casino'. We have read and tried out tips, hints, walkthroughs and cheats from numerous websites proclaiming to have the ultimate casino system or cheat. We have spent thousands trying things out so by sharing our knowledge with you at the very least we may save you from some huge losses trying things out, at best you may walk away a little or a lot richer.
For us, it is a good reminder to have these guides written down in one safe place. Discipline is probably the biggest asset to anyone gambling and creating these guides is good for our own discipline.
Q. Will a casino try and shut this guide down?
A. No, the casino operators usually have a number of different casino websites running at the same time. Each one of these casinos has thousands of daily players. It is a common phrase that the house always wins. This is not to say that casinos cheat (there are regulatory bodies in place to ensure they give you a fair chance (though of course there are plenty of unscrupulous casinos out there which we will touch in more detail later)), but the odds are always stacked in the favour of the casino. On a live roulette table the odds are stacked in the casinos favour due to the 0 (or in some cases 0 and 00). For online slots the casino usually gives a payout percentage of around 95%. But the main factor in a casinos favour is the human element (if you have found and are reading this blog then you probably already know what we are talking about).
So for every player that manages to win, the casino will have enough losers to cover themselves handsomely. They will be just fine.
Q. Will this slots guide ensure I win big?
A. To put it bluntly, NO. We can give you no guarantees. If it were that simple to beat online casinos then we would be sitting on private islands in the sunshine sipping cocktails, rather than writing these articles. With all the knowledge we have gained over the years, we still have bad days, bad weeks, even bad months. Perhaps eventually we will have perfected our gaming to an extent we can give up our day jobs… but not yet.
We can also not be held responsible for readers getting greedy or chasing their losses.
Q. Are you attached to a casino or casino chain?
A. No. As you go through these articles you will notice that we recommend a number of different casinos from different casino chains – that should be answer enough.
We will only be recommending the casinos that we stand behind and use regularly ourselves. We will also be advising you on things to look out for in all casinos so you know which casinos to avoid.
Like the title says, this website is merely a guide for you, you are welcome (we encourage it) to make up your own minds about anything we advise.