Ikibu Casino Review (The important stuff): After a promising start followed by a shaky few months, some great business decisions has seen Ikibu now finally hitting its true potential and that is great to see. We love innovation in online casinos and Ikibu are really starting to hit all the right notes. With improved functionality, an even more impressive portfolio of games and features and with the financial backing to cover all bases, Ikibu is only going to go from strength to strength now.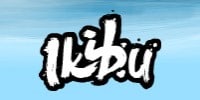 Ikibu Casino
Ikibu Casino
Ikibu Casino is a stunning and innovative piece of art which we really hoped would make a success of it. Having been designed by a completely new player in the casino industry and built from scratch with gamification in mind right from the offset we had high hopes for Ikibu. It is housed on one of the safest platforms out there and with behind the scenes improvements all over Ikibu promises to make a real success of things. Time will tell whether this casino hits the real big time... if it does it promises to be something very special indeed.
Launch Date
2016
Ikibu Casino Bonus:

No Deposit Bonus: no

Casino Welcome Bonus: yes

Please visit casino for details and T&C

Extra Bonuses
Regular bonuses & Gamification
Minimum Deposit
€20
Max spin stake with bonus
€5
Wagering Requirements: Slots
45x Bonus
Mobile
Yes
Live Chat
Yes
Loyalty Scheme
Adventure, seeds and free spins!
Slot Providers

Merkur, Yggdrasil, Quickspin, Netent, Microgaming, Betsoft, Thunderkick, NextGen, Play n' Go, ELK Studios, WMS & Scientific, Aristocrat, Sidecity & BetDigital

Betting types
Slots Casino | Live Casino
Languages
English, Finnish, German, Spanish, Swedish, French
Currency
Euros
Restricted Countries
United States of America (and its dependencies, military bases and territories including but not limited to American Samoa, Guam, Marshall Islands, Northern Mariana Islands, Puerto Rico, and Virgin Islands), France, Estonia, Belgium, Spain, Italy, Ireland, South Africa, Germany, Denmark, Turkey, Hong Kong, Afghanistan, Ethiopia, Iran, Iraq, Jordan, Kuwait, Pakistan, Syria, Nigeria, Singapore, Romania, Bulgaria, Portugal, Philippines, Israel, India and Yemen or other restricted jurisdictions ("Restricted Jurisdiction") as communicated by us from time to time. By using the Website you confirm you are not a resident in a Restricted Jurisdiction
Banking

Ikibu supports Visa, Mastercard, Maestro, Skrill,

Neteller, Trustly, Euteller, Ecopayz, Paysafe, Bank

transfers, Zimpler, Sofort and Ideal. All withdrawals

are approved in 0-3 hours for verified accounts.

Jurisdiction
Malta & UK
Official Website:
www.ikibu.com


Updated Ikibu Casino Review:
Ikibu has been improving since its launch in Fall 2016. Their Adventurous gamification system has grown making the island more attractive to players in search of more emotions. The User Experience has been developed in a way every player lives its own Journey, with many ways of achieving their goals.
Alongside the Ikkis and seeds structure Ikibu has created the Races. The Races are weekly, or special, competitions in which players battle against each other for a prize that will allow them to win free spins.
But the metagame is not the only feature Ikibu has improved. Their gaming offer has hugely increased with the addition of some of the world-renowned game providers such as Merkur, Yggdrasil and Quickspin have joined the already big Ikibu family. This meaning that Ikibu offers more than 1,000 games and premieres new games every week. Ikibu is making quite a move in the online gamification casino. They are not going anywhere but upwards and we'll love them to do it!
The Ikibu owners also used to own Chance Hill casino but sold their shares in order to focus solely on Ikibu and make it into a monster. After a massive investment round they have ploughed a lot of fresh resources into Ikibu Casino and are growing and improving by the month. What was initially maybe a story of unfulfilled potential is now finally turning into a major success story and one we like to see. Innovation, hard work and originality is something sorely lacking these days in the online casino industry and something which should be encouraged and applauded.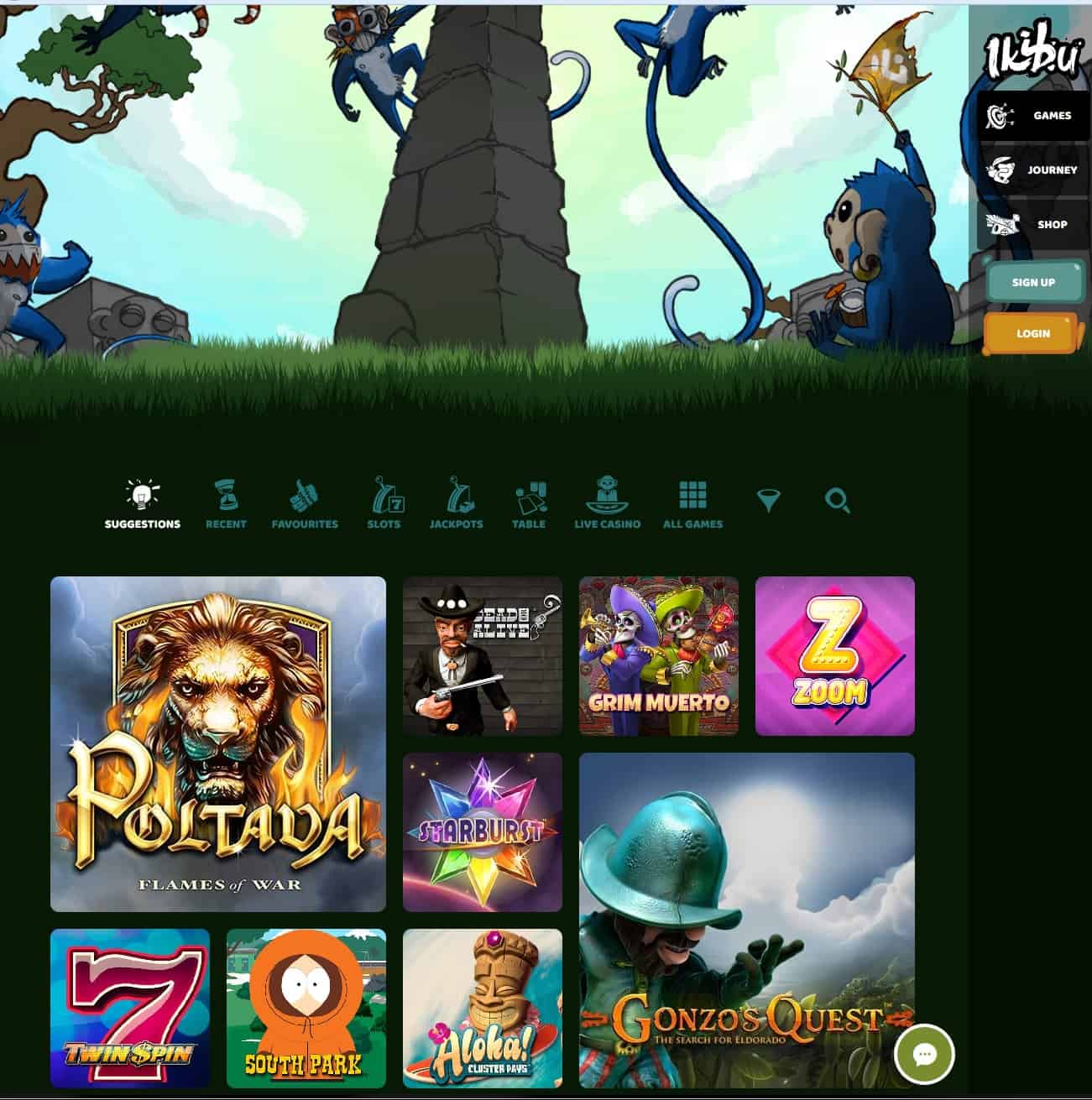 Ikibu Casino Review (the generic stuff)
WHAT IS IKIBU?
Ikibu is an island formed by the eruption of a huge volcano in the middle of a sea of unknown location. The island is populated by all kinds of creatures, among which we find Ikkis, which could be easily confused to what you may call a monkey.
When Ikkis reach young adulthood, they start their own journey around the island to find different kinds of seeds throughout other camps and villages.
Once planted in the soil, seeds grow to be trees with exotic and mysterious fruits that feed Ikki tribes. On the other hand, they are also valuable trade elements that can be used in markets and shops in exchange for gifts, such as free spin bonuses.
IKIBU STORY
Ikkis have developed faster than the rest of the beings of the island and are able to survive longer.
They are grouped in tribes of different race, colour and size. Their fur and some physical aspects vary depending on the part of the island they are from.
Rivalries exist between the different races of Ikkis, as some have certain wealth that cannot be found in other parts of the island thus causing frequent conflicts for territories and resources.
On the other hand, some tribes rather share products of an area with others and induce in trade, making long trips by land (experts even believe that there have been cases where exchanges have been carried out by sea, despite of their fear of water).
All Ikkis, regardless of race, have something in common: they owe their existence to ikibu and offer themselves spiritually to nature and their lifestyle.Each day, they connect with the ikibu nature by practicing meditation and small offerings or sacrifices.
Each tribe has his own certain beliefs about the environment. For one tribe, there are some very rare mushrooms that sprout in a specific part of the island and therefore prove to be highly sought after but, on the other hand, they may lack all value to another tribe.
Your adventure begins in the Ikki village. The island is divided by sectors and, in each sector, there are a number of different villages, each representing a level. To reach each village, you must travel certain distances. Once you arrive at each village, you will be awarded with seeds.
As you progress , reaching the next town will become a bigger challenge. This is represented as difficult terrain full of dangers and great obstacles that you must overcome. The island is prone to climate change because of the brutal weather oscillation that affects it.
Occasional frosts, floods or droughts occur, and even in some rare times, volcanic eruptions. The central mountain of the island is a mysterious volcano which is active, but the effects of a possible eruption are yet unknown.
The summit is surrounded by a cloud of ash, and no one is sure what exactly happens up there.
The most sought-after goods of the island are the volcanic rocks with which the minerals are obtained. Leaders usually wear these rocks as amulets.
As eruptions are very rare it becomes very difficult to find them. The riskiest journey an Ikki can do is climb the mountain at center of the island in search of these volcanic rocks, for which any ikki tribes pay a large amount of seeds.
It is not surprising that clashes between different tribes occur, as it is a no mans land, and only the strongest will get the largest loot.
Ikibu is a land like no other, a place where the risks are great and the rewards even greater, a place where your imagination can soar as high as Mount Ikibu itself.
Do you have what it takes to complete Ikibu?
IKIBU LOYALTY SYSTEM
Upon registration, every player becomes a new-born Ikki.
As the Ikki's Journey towards Ikibu starts in Kun Islet, miles will be covered by wagering. As he advances, the player will encounter camps, where master Ikkis will issue seeds to award his accomplishments.
These seeds can be used in the bonus market to trade them for free spins. Everytime a player reaches a new camp, a new level is obtained.
Different levels receive different weekly promotions, which come in the form of amazing customised events for each level.
---
Ikibu Casino Preview (archive)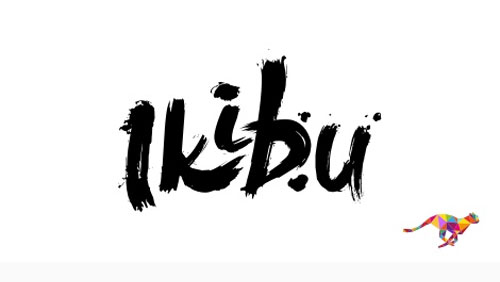 Ikibu casino is being launched by a team with lots of experience in the online gaming industry and who are always pushing the boundaries and pushing themselves to be the best they possibly can be. It is scheduled for launch later in 2016. Unfortunately they are playing their cards very close to their chest so we don't have very much information to tell you at this point. But you can be sure we will be bringing you the latest as we get it and reviewing the casino in full once it launches.
What we can tell you is that it is being created by those super hard working guys behind Chance Hill Casino in conjunction with Fast Track Solutions (more about them later), MT SecureTrade and iGaming Cloud. These are some of the finest names in the industry.
What they are saying:
'When we looked for a partner to create our new casino, we found FAST TRACK. They came highly recommended and after speaking with them, they understood exactly what we wanted to achieve. We just knew they were the right partner for us'. Stated a representative from Chance Hill.
'We are delighted to partner with Chance Hill, they are the perfect client for us to truly showcase what FAST TRACK is capable of. It's great to see such a fresh look on what gamification should look like in iGaming, and we are looking forward to turning their vision into a reality.' Stated Simon Lidzén, CEO of FAST TRACK.
'We have been working with FAST TRACK for the last few months now with our upcoming casino, Ikibu. After seeing how they work it was a simple decision for us to also move Chance Hill to FAST TRACK', stated Rafael Rios from Chance Hill Ltd.
'We are really pleased to extend our services even further to Chance Hill. They are a great team to collaborate with and I am looking forward to Chance Hill becoming a big success', commented Simon Lidzén, CEO of FAST TRACK.
About FAST TRACK Solutions:
FAST TRACK Solutions was launched at the start of 2016 but come with a lot of experience in the industry.
"Three partners with 30+ years in i-gaming came together to build FAST TRACK. It was founded on the basic principle – To simplify everything required to set up your own online casino. The FAST TRACK team tears down all legal, operational & technology barriers, delivering a one stop shop for anyone starting an online casino. We deliver a turnkey solution with our full managed services & technology that gets our clients quick to market with an industry leading product."
"We are directly integrated with the most powerful gaming platforms on the market. We provide sophisticated bonus and loyalty programs, all major game suppliers and casino games on your mobile ready site.
Do you require legal assistance? We are partnered with the market leading iGaming lawyers. Whether you are looking to enter a new market or require assistance in licensing, we can help.
We can provide you with 24/7 live chat, email and telephone support. Our solution comes directly integrated with Net Promoter Score (NPS) and customer surveys for follow up. You will have full transparency on our quality."
Anything else we need to tell you?
FAST TRACK have also partnered with Enteractive in order to be able to offer even better customer service to the casinos. This is good news for the casinos as customer loyalty is crucial in any industry, in particular in such an overcrowded market as the online casino industry. But it is also good news for us players as well, we pay their wages so we deserve to be treated well.
We are really looking forward to seeing Ikibu casino when it opens its doors in the next couple of months. After seeing the massive improvement with the Chance Hill Casino already both visually bu just as importantly (if not more so) in the background functionality we really have high expectations for Ikibu.