On this Inspired Gaming slots page you will find:
Top recommended Inspired Gaming casinos
Inspired Gaming casino software information
Inspired Gaming slot rtp database & slot reviews
About Inspired Gaming
01. With 35,000 endpoints live, we're the leading supplier of SBG products in the world
 02. We are active in over 30 countries worldwide and this figure is increasing every month
Responsible Gaming:
Inspired is committed to helping to limit the number of problem gamblers, whilst at the same time preserving the enjoyment of those who choose to gamble for entertainment.
As a leading provider of Server-Based Video Lottery products, Inspired Gaming Group is dedicated to making sure that the protection of the vulnerable is paramount when developing new technology and games. Due to Inspired's Open SBG/VLT Core™ technology, new responsible gaming software can be deployed quickly via the network, and operators and regulators can segment data by any criteria, for example by game, machine, player, average stake, time on device.
Inspired only operates in regulated markets and we work closely with Government regulators and customers in each of the countries to protect those at risk of problem gambling, we do this via:
Fairness: Using systems that are secure and regulated and by ensuring that all our content and platforms are independently tested
Transparency: Ensuring that the RTP (return to player) is accessible in help pages
Funding: By providing financial contributions to a variety of charitable gambling organisations who are committed to researching, preventing and treating problem gambling in the countries that we operate in
Research and development: Sharing data to help understand the causes of problem gambling and to create world leading player protection software
Education: Providing clear guidance to our employees, customers and the public regarding signs of problem gambling, who to contact for help, and intervention advice where appropriate
For more information please visit: http://backyourlocalbookie.org/
If you think you may have a problem with gambling you can speak confidentially to
GamCare Freephone 0808 8020 133 or Gamblers Anonymous 0121 233 1335.
Top Inspired Casinos
Inspired Gaming slots rtp
All of Inspired's slots adhere to our HD gaming standards and are multi-language. Many are also progressive enabled – wide area and local. Inspired's product approach is always multi-game and therefore this broad library of games has many different volatilities, features and progressive jackpots. Open SBG Core™ allows denoms, RTP and minimum/maximum stake and prize options to be configured remotely by the central operator and/or the venue. This applies to land based rather than online Inspired slots.
100 to 1 Bagatelle
100 to 1 Roulette
Atlantis City of Destiny = 95.00%
Black Dragon = 95.00%
Centurion Free Spins= 95.00%
Centurion Maximus Winnus = 95.00%
Deal or no Deal
Delhi The Elephant = 95.00%
Diamond Goddess
Dragon Bet Roulette
Extra Bet Roulette
Fiesta
Goddess of the Amazon
Hi Lo Dice Game
Hot Gems
Hot Number Roulette
Jungle Bucks
Jungle Bucks II
Lucky 8 Roulette
Merlin
Mike Tyson Knockout Slot = 94.70%
Monster Cash
Rise of Anubis
Showtime
Spirit of the Samurai
Splash the Cash
Temple of Treasure
Totem Treasures
Treasure Island
Viking's Gold
White Knight
Wild Dollars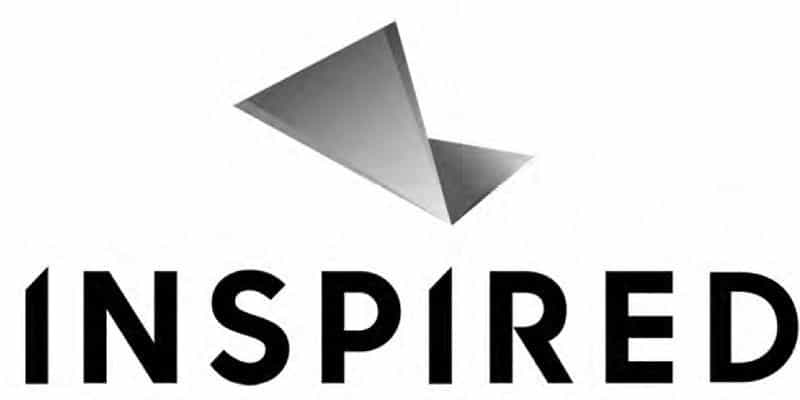 The multimillionaires making a packet out of Britain's gamblers
Whatever the outcome of a government review on fixed-odds betting terminals, the tycoons behind them are unlikely to suffer.
Within days, the government will announce the result of a gambling review examining, among other things, whether the maximum stake on fixed-odds betting terminals (FOBTs) should be cut.
The machines, which allow punters to stake up to £100 every 20 seconds, have become the pantomime villain of the industry, rarely appearing without their almost mandatory soubriquet – the "crack cocaine of gambling".
The Department for Digital, Culture, Media and Sport (DCMS), which is leading the review, has played its cards close to its chest regarding its forthcoming recommendation, prompting forecasts so wide as to be almost useless.
Maximum stakes will either stay the same, fall to £30, £20 or £2, according to various leaks.
The £2 option, which appears increasingly plausible in the light of a stream of negative publicity about FOBTs, is the Armageddon scenario for bookmakers.
Analysts reckon it would cut their revenues by up to £150m, while the Association of British Bookmakers predicts thousands of shop closures and job losses if their fattest cash cow is slaughtered.
Whatever the outcome of the review, the businessmen behind the machines have made a packet out of Britain's gamblers, who have been known to lose up to £14,000 in a day.
A Lorne Weil, an American multimillionaire virtually unknown in the UK, is one such entrepreneur. He has been one of the biggest beneficiaries from the UK's 35,000 FOBTs, thanks to a conveyor belt of cash that starts in high street betting shops.
It was he who built the Las-Vegas-based gambling technology giant Scientific Gaming, partly through the 2006 acquisition of the Global Draw, a large supplier of FOBTs.
While the machines can sell for about £4,000 each, one former employee of a FOBT maker told the Guardian that some big clients often get them for free.
There's a relatively constant need for the machines, due in part to their growing numbers in recent years, but also because of the frequency with which they need to be replaced after being smashed to pieces by angry gamblers.
Manufacturers can get paid up to 9p out of every £1 that drops through the coin slot, a cut worth more than £150m last year when FOBT users lost £1.8bn.
Filings with the US Securities and Exchange Commission (SEC) reveal Weil was paid about $56m (£42m) for his final five years as chief executive of Scientific Gaming after helping transform the firm from a relative minnow with revenues of $48m into a giant pulling in $1.7bn annually.
Weil's next move made perfect sense. Having built the empire behind thousands of the UK's FOBTs, he used some of the personal wealth he had amassed in the process to buy thousands more.
He set up an acquisition vehicle, roped in fellow investors and led the £200m takeover of Scientific Gaming's main UK rival, the Burton-on-Trent-based Inspired Gaming.
Its parent company, Inspired Entertainment Inc, is eyeing major growth, telling investors recently that it expects to increase operating profits from $34m in 2015 to $62m in 2018.
It promises to do this by expanding in the UK and further afield, capitalising on gamblers' appetite for the machines' hypnotic graphics and the promise of easy wins.
Such growth would spell more big returns for Weil, who owns 11.9% of the company.
SEC filings show that his children, through a family trust, also have plenty to gain despite already enjoying a lifestyle a world away from many of those who feed the machines.
One of his children, B Luke Weil, appeared in the 2003 film Born Rich: Children of the Insanely Wealthy, a documentary about the heirs of multimillionaires that also featured Ivanka Trump.
In one scene, Weil Jr refers to the power that his father's money afforded him at university: "I can just say: 'Fuck you. I'm from New York. My family can buy your family. Piss off.' And this is petty, and this is weak, and this is very underhanded, but it's so easy, you know."
The young heir to the Weil fortune, unhappy at his portrayal in the film, later unsuccessfully sued its maker, Jamie Johnson, himself heir to the consumer goods empire Johnson & Johnson.
During his father's tenure at Scientific Games, he was vice-president of international business development, while the value of his trust's stake in Inspired Gaming will survive tighter UK regulation on gambling.
There is one slice of the UK FOBT market that ha snot lined the pockets of the Weil family.
In a sign of its confidence in the future of machine-based gaming in betting shops, Ladbrokes recently confirmed an order for 218 "self-service betting terminals".
The firm supplying the machines to Ladbrokes is Best Gaming Technology, owned by the Israeli firm Playtech, which makes gambling software and counts the UK's biggest bookmakers among its best clients.
Playtech was founded by Teddy Sagi, who has made hundreds of millions from Playtech, thanks in part to its FOBT software, using the money to buy up swaths of London's historic Camden Market for development.
He is weighing up plans to turn the market, renowned for secondhand clothes shops, music venues and food stalls, into what one of his advisers called the Silicon Valley of London.
Like Weil, Sagi cottoned on early to the vast riches that could be made on the back of FOBTs and their allure to gamblers.
Whether these two highly lucrative business empires are fuelling addiction is subject to ferocious debate among campaigners, bookmakers and rival sectors of the gambling world, all of whom cite contradictory studies and anecdotal evidence.
The DCMS must now tread carefully to avoid a time-consuming and costly judicial review should bookies argue that their takings are being wiped out without clear evidence for doing so.
But the smart money in the industry is that stakes will be cut, possibly as low as £2, in what would be an easy PR win for a government that could use one of those.
Even in the bookmakers' worst-case scenario, Sagi and the Weils are unlikely to suffer all that much.
UK gamblers have already lined their pockets and new markets await, peopled by millions of eager punters ready to pour their wages into the slot.
After all, in this industry the house always wins.