Larry Casino Review (The important stuff): Larry Casino promises a heck of a lot. A brilliant idea to get the official license to the Leisure Suit Larry property and the casino really does look the part. The graphics and artwork is perfectly in tune with Leisure Suit Larry only brought up to 2017 standards. Impressive stuff. The implementation of gamification is also a big plus point. Alas we think they have missed a few tricks and the casino falls rather flat. It may look like Leisure Suit Larry but it doesn't FEEL like Leisure Suit Larry if you know what we mean. They could really have built a world around this theme, something really special and fun and more in keeping with the legendary Larry Laffer. Shame but maybe it is something they will extend to in the future?
Leisure Suit Larry Casino
Larry Casino
Leisure Suit Larry Casino
Larry Casino launched in 2017 as a gamification casino based on the classic pc point and click games series: Leisure Suit Larry. With full ownership of the Leisure Suit Larry IP (Intellectual Property) and running on the MT Secure Trade platform, this is a casino which is going to become massive.
Leisure Suit Larry Casino Info
Launch Date
2017
Welcome Offer
No Deposit Bonus: yes

Casino Welcome Bonus: yes

Please visit casino for details and T&C

Extra Bonuses
No deposit joke boxes every 12 hours!
Minimum Deposit
10
Max spin stake with bonus
5
Wagering Requirements: Slots
45x Bonus
Mobile
Yes
Live Chat
Yes
Loyalty Scheme
Yes, 360 Degrees Gamification
Slot Providers
Microgaming, NetEnt, Play'n GO, NextGen Gaming, Quickspin, Thunderkick, Yggdrasil
Betting types
Slots Casino, Live Casino
Languages

7 languages available

Available in English, Swedish, Finnish, Norwegian, German, Spanish and Polish.

Currency
Euro, US Dollars
Restricted Countries
Banking

Bank Wire Transfer, EcoPayz, MasterCard, PayPal, Ukash, Visa Electron, Visa, Entropay, Skrill, Neteller, Paysafe Card

Jurisdiction
Malta Gaming Authority, Curacao eGaming, UK Gambling Commission
Official Website:
Larry casino
Larry Casino Press Release
Larry Casino: Leisure Suit Larry makes the leap from PC to Online Gaming
Back in 1998, in the PC game of the same name, there was no Leisure Suit Larry adventure where its protagonist, Larry Laffer, did not visit a casino trying to obtain money to pursue the love of his life.
Such was the relationship between the gambling world and Larry, it is easy to see why the license has finally decided to launch a real casino in the purest style of Las Vegas, but this time using the best technology and a sophisticated selection of casino slots and tables.
This project emphasises the fusion occurring between two worlds, gambling and gaming. These two worlds are growing closer through the incorporation of dynamics from videogames and social games in real money games.
Larry Casino offers casino games with real money, but with mechanics that come from social-gambling, a full twist. Larry Casino provides a different experience to social gambling, which consists of offering casino games just for fun without betting real money, an industry that moves more than €28 billion a year.
On entering Larry Casino it is apparent to users that is not a classic online casino; there are gamification mechanics that are reminiscent of many social games: levels, in this case there are 21 areas at the resort where Larry is staying; objects and characters that are unlocked as the casino games are played; Coins that are awarded when unlocking the objects; or the Shop, where Coins can be redeemed.
Into a crowded market, Larry Casino brings a breath of fresh air on creativity and improvement in the gaming experience.
In just a few months, more than 50,000 users have already registered at Larry Casino via mobile, tablet or desktop. This seems to have opened an unstoppable road towards gamification in the world of gambling that may revolutionize the current real money gaming industry.
Larry Casino is a new generation of online gaming company offering entertainment and a first-class gaming experience in a responsible environment. The casino is part of the "Leisure Suit Larry" series, one of most influential series in computer game history. Created by Al Lowe and launched in 1987 by Sierra Online, the saga follows the misadventures of its protagonist, Larry Laffer, a tacky middle-aged man who tries to seduce attractive women way out of his league, finding himself in hilarious situations.

Larry Casino Rating:
To be announced but with the strong platform, Netent casino and Microgaming casino slots (to name just a few), and games on offer, we are confident that Larry Casino will be a fantastic addition to the online casino world.
Larry Casino Review:
Whoever is behind this brand new casino is a complete genius! Getting the rights to one of the old school computer game classics is one thing, but Leisure Suit Larry? Insanely good idea. Larry is a perfect fit for a casino and using the Leisure Suit Larry world for gamification rewards? Brilliant. Just brilliant!
Larry Casino is hosted on the iGaming Cloud (IGC) which is of course the market leading online casino platform and head and shoulders above the rest in leading the Gamification casino revolution. Credentials don't come any better than that. Fans of Netent casino slots, Microgaming casino slots and jackpots will be in heaven with this great new casino. Play'n GO, NextGen Gaming, Quickspin, Thunderkick, Yggdrasil players are also more than taken care of at Larry casino.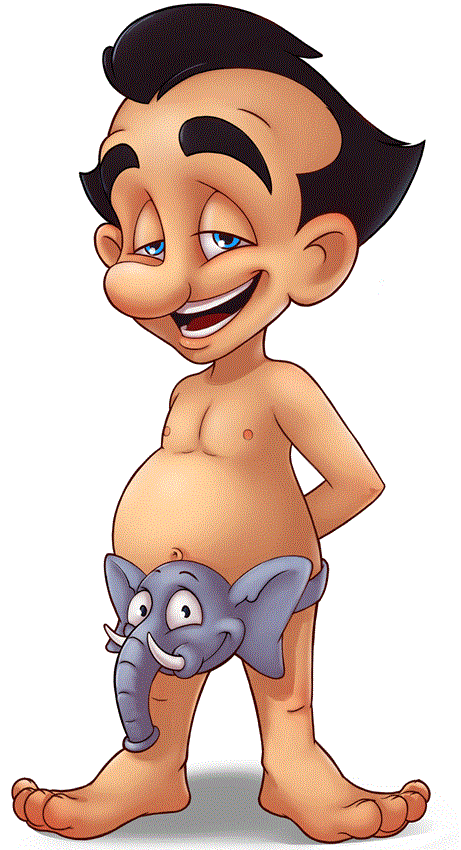 Leisure Suit Larry Casino – Background Information
BE READY FOR OUR NEW ADVENTURE TOGETHER. ONCE UPON A TIME IN THE CARIBBEAN…
Hey Buddy,
I'm Laffer, Larry Laffer, and I'm back! I know you didn't forget me and I know you will like what I have to tell you: I'm ready for a new trip.
Following the Leisure Suit Larry series I will get on board in a Real Money Casino Adventure. Yes, you have listened well: Real Money Casino, three of my favourite words. Many Larry casino bonus codes, freespin offers and more will follow as our adventure continues.
Well… maybe not everything is new. I'm still with my lifelong vices. You should meet Kym, the Casino Manager… wow! What a stunning Woman!! She drives me crazy!! I really need to win her over and the players will help me with that!!
The Casino Resort is located in the paradisiacal Naked Island, and you will advance through the different areas unlocking the objects to reach new levels in the adventure. Like in the best stories ever told and written, a lot of new characters and surprises as well as totally brand new features will be discovered.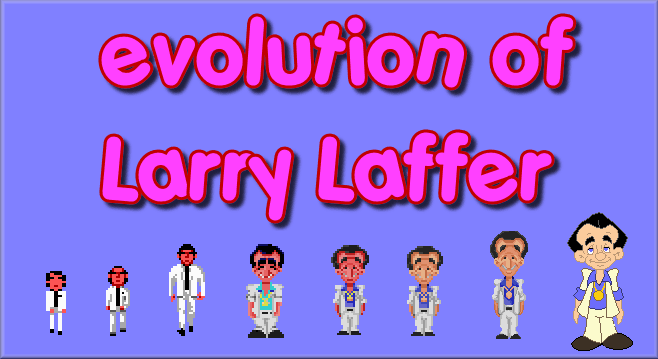 Larry Laffer Fans
Who does not remember Larry Laffer and his adventures? Larry Casino brings you back to the most exciting story and invites you to discover his world full of surprises. One of the most successful branded casinos on the planet!
More than a Casino:
In Larry Casino nothing is what it seems. Our players will have to discover the universe of Larry in a total gamification experience in 360 degrees. A new concept of gamification that makes Larry Casino an incredible ground breaker.
Loyalty:
We work hard for players to fall in love with Larry's universe.
Leisure Suit Larry's Casino (1998 – Sierra On-Line)
Just to get you in the mood, the above is a game release from the Leisure Suit Larry series. You can bet your bottom dollar that LarryCasino is going to be a hell of a lot better than this (though back in it's day it was a lot of fun).
Wikipedia: Leisure Suit Larry is an adult-themed video game series created by Al Lowe. It was published by Sierra from 1987 to 2009, then by Codemasters from 2009. The games follow Larry Laffer, a balding, double entendre-speaking, leisure suit-wearing man in his 40s. The game play revolves around him attempting, usually unsuccessfully, to seduce attractive women.
The series had its origins in Sierra's earlier Softporn Adventure, a 1981 text adventure created by designer Chuck Benton; the story and basic structure from that game were reused for the first "Larry" game. The "Larry" games were one of Sierra's most popular game series during the genre's heyday, when it was first released in the mid-1980s. The series contains the only games produced by Sierra that contain significant sexual themes.
In general, the games follow the escapades of Larry Laffer as he attempts to convince a variety of nubile women to sleep with him. A common link between the games are Larry's explorations of luxurious and cosmopolitan hotels, ships, beaches, resorts, and casinos. The character of Larry Laffer was voiced by Jan Rabson.
After the first game, the series – despite becoming known for its lewd content – gained a reputation for not featuring as much sexual material as expected; this was particularly true of the middle games in the series, which were released at the same time as more explicit games, like Cobra Mission. At most, the raunchier moments were usually hidden as Easter eggs. Things became racier again toward the end of the series, particularly in the (original) final installment, Love for Sail!
Leisure Suit Larry: Magna Cum Laude, a spin-off version of the series, featured a different protagonist and style of game play. It was developed by High Voltage Software and released by Sierra in 2004. In 2007, Vivendi Universal Games announced a mobile remake of Love for Sail! In 2008, Sierra Entertainment announced plans to release Leisure Suit Larry: Box Office Bust. It was developed by Team17, and the publishing rights were offered to Codemasters, who published the game in 2009. Larry Lovage, the protagonist of Magna Cum Laude and Box Office Bust, was voiced by Tim Dadabo.
In June 2011, Replay Games announced on their blog that they had acquired a license for the Leisure Suit Larry series. Replay Games planned to re-release the titles it licensed. It was also announced that the series' creator, Al Lowe, would be involved with the development of the new releases. In April 2012, Replay Games initiated a Kickstarter project that finished funding on May 2, 2012 and secured a total of $674,598, for which the developers promised to add more story, additional dialogue, and one more character.
The "HD" game, titled Leisure Suit Larry: Reloaded was originally announced to be released in late 2012, but it was delayed to mid-2013. In April 2013, Lowe said that early development had begun on a remake of Larry 2; Josh Mandel later confirmed the game's early development in a Kickstarter update.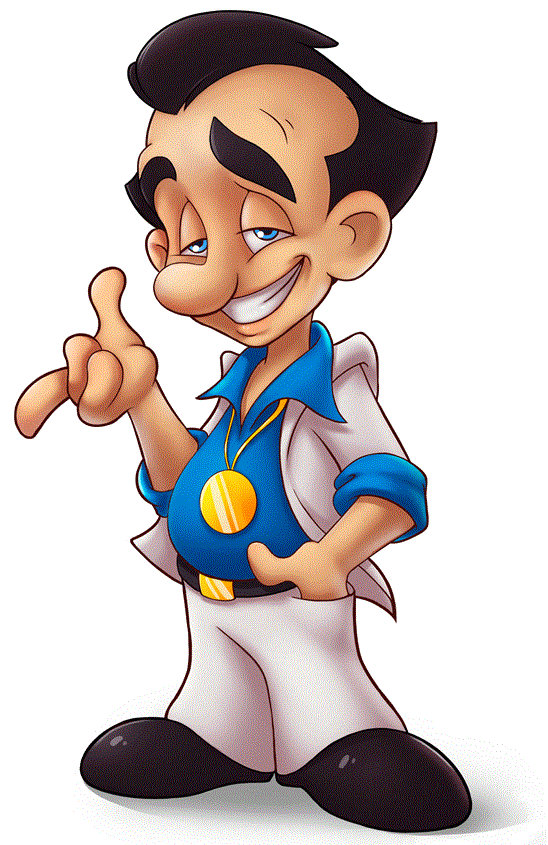 Larry Laffer games
Leisure Suit Larry in the Land of the Lounge Lizards (original: 1987 – remake: 1991 – Kickstarter remake: 2013)
Leisure Suit Larry Goes Looking for Love (in Several Wrong Places) or Leisure Suit Larry 2 (1988)
Leisure Suit Larry III: Passionate Patti in Pursuit of the Pulsating Pectorals (1989)
Leisure Suit Larry 5: Passionate Patti Does a Little Undercover Work (1991)
Leisure Suit Larry 6: Shape Up or Slip Out! (1993, CD version in 1994)
Leisure Suit Larry: Love for Sail! or Leisure Suit Larry 7 (1996)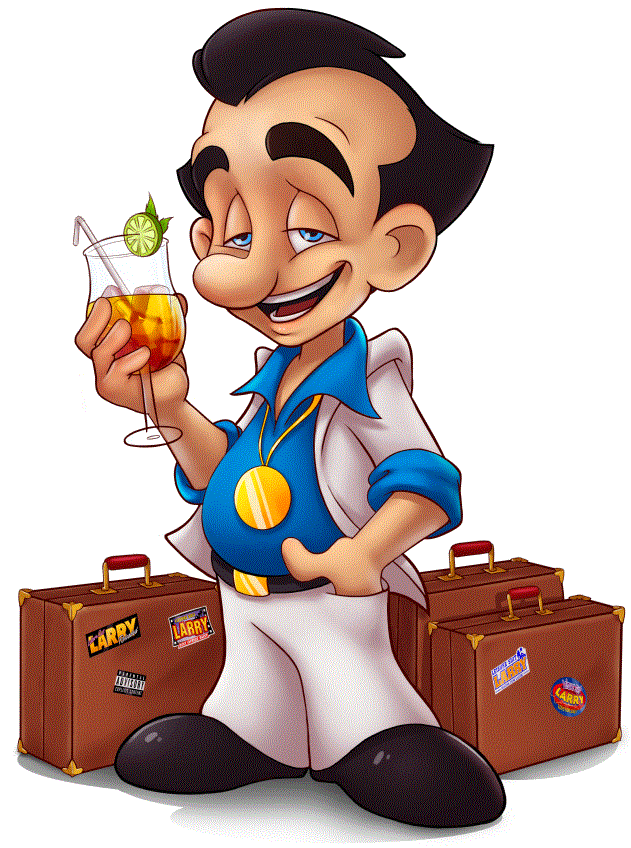 Larry Lovage games
Leisure Suit Larry: Magna Cum Laude (2004)
Leisure Suit Larry: Box Office Bust (2009)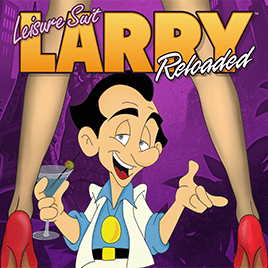 By Replay Games
Leisure Suit Larry: Reloaded (2013)