On this Multislot slots page you will find:
Top recommended Multislot casinos
Multislot casino software information
Multislot slot rtp database & slot reviews
Multislot Corporate Profile
MULTISLOT
MultiSlot is a casino solution provider. We have established an organization which focuses on the needs of the operators. Everything we do is driven by our customer's requests and analyzing the industry. For that reason Multislot focuses its resources into the following:
More platforms, unique products and more features
Social Gaming
Mobile Platforms
Specialized Products and Features
Fresh Unique Content
Other Solutions
BACKGROUND
MultiSlot was established with a view to build and providing casinos with games and scalable software programs to run their entire operation both online/mobile and land based. Initially, offering just games, and then expanding into other areas of the operation due to synergies and software capabilities.  Over the past few years the nature of the projects that we have been involved in has steadily expanded.
MISSION STATEMENT
Dedicated to providing world class products, services and customer support to ensure our customers and our users the best possible experience. Multi Slot server based gaming has brought together varied talents from diverse backgrounds. This has given us a strong foundation with which to pursue our company mission.  Excellent quality is built on our key principles of:
Developing and maintaining close client relationships
Keeping abreast of professional and best practice guidelines
Maintaining independence to eliminate conflicts of interest
Innovation and flexibility
More platforms, unique products and more features
Client Solutions
More Platforms, Unique Products and More Features
The online casino industry continues to show rampant growth in popularity; much of the growth is attributed to social gaming applications, mobile platforms and unique product offerings. MultiSlot has carved out its niche in the industry by creating fresh, unique content deliverable via these new platforms and unique features.
Social Gaming
We have successfully launched our complete suite of casino games via Facebook, allowing our clients to market to this huge demographic and push these new players to their real money sites. With 800 million active Facebook users, every "Friend" the operators' site receives gives them 1000's more to market to. To assist in these marketing efforts, we offer tournaments, leader boards, unlock able levels of achievements with social hooks along the entire way. "Like" us today and come see our solutions live on our SlotBuster Facebook page
Mobile Platforms
Mobile solutions, smartphones and tablets are another key area of focus for MultiSlot. With over 500 million Android and 400 million Apple devices, our mobile applications allow our customers to deliver our robust casino to this exploding sector. The end user will experience the same, high quality games whether it be via their mobile device, PC or in a land based casino. We deliver continuity across each vertical.
Unique Products and Features
Intense competition in the industry requires software providers to develop unique and innovative product ranges. Not just for the end user, but also for the operator. With this in mind, one of our cornerstones is game and feature R&D.
Making the player experience simple and user friendly also helps the operator. We have developed special tools, an example is our Bonus Rollover Indicator, which allows the player to view how much additional rollover is needed to unlock a bonus, based on time or betting handle. These items increase the player experience while at the same time reduce the need for the operators Customer Service to provide such information. Keeping the operations in mind also helps achieve the players overall satisfaction. Client retention and reduced attrition is our end goal.
Fresh, Unique Content
MultiSlot strives to provide world class products and services. MultiSlot releases approximately 8-10 new games per quarter. The games are created with the user experience in mind, i.e. interactive bonus rounds, unique slot concepts, and specialty games created by operator request.
Play MultiSlot Games Here: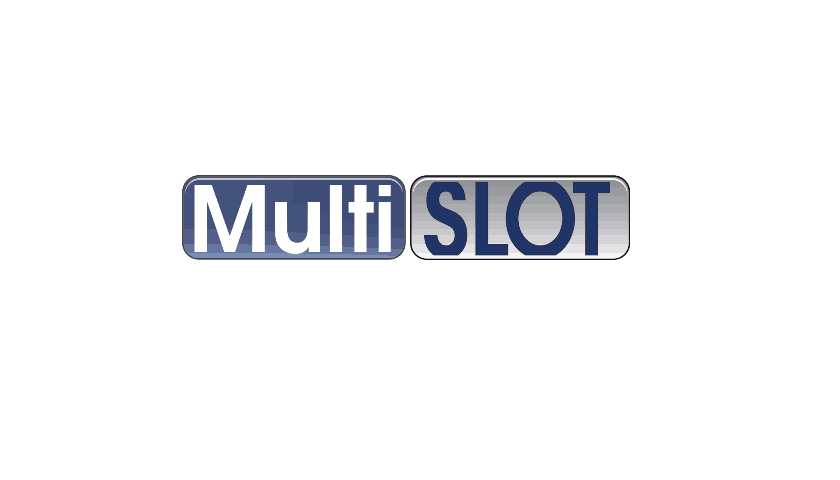 Multislot RTP Return To Player
| | |
| --- | --- |
| Slots | RTP |
| 5 Reel Fire | 96.10% |
| Arabian Oasis | 96.10% |
| Bank Robbery | 97.70% |
| Barnyard Bucks | 96.10% |
| Big Game Safari | 96.70% |
| BigTop Circus | 96.90% |
| Blackjack | 95.24% |
| Caribbean Paradise | 97.30% |
| Cash Garden | 98% |
| Champions | 95.90% |
| Chessmate | 98.70% |
| Cinema Classic | 98.50% |
| Construction Cash | 95.90% |
| Craps | n/a |
| Critters | 96.20% |
| Diamond Diggin' | 98.20% |
| Easter Egg Hunt | 97.10% |
| Forest Fairies | 95.10% |
| Fortunate Saloon | 96% |
| Fruity Fortune Plus | 96.99% |
| Goblin Hideout | 96.50% |
| Golden Legacy | 98.30% |
| Golf 'N' Monkeys | 96.90% |
| Glamour World | 96.76% |
| Happy Hour | 95.50% |
| JackBots | 97.60% |
| Lost Ruins Treasure | 95.50% |
| Lucky Mermaid | 98.50% |
| Lucky Pets | 98.20% |
| Matsuri | 96.20% |
| Mayan Secret | 96.70% |
| Merry Christmas | 97.80% |
| Moby Dick | 97.20% |
| Nordic Quest | 96.90% |
| Pai Gow Poker | n/a |
| Precious Stones | 96.90% |
| Rock 'N' Rolls | 96.40% |
| Roulette | 97.30% |
| SlapShot | 97.90% |
| Slot and Pepper | 96.70% |
| Slot Wheels | 95.90% |
| SlotBoss | 97.60% |
| SportsFishing | 98.30% |
| Sweets and Spins | 97.90% |
| Tropical Aquarium | 95.90% |
| Vintage Toy Room | 95.90% |