On this Nektan casino page you will find:
Top recommended Nektan casinos and new trusted Nektan Casino list
Nektan casino software information
Nektan slot rtp database & slot reviews
Nektan is a casino back-end supplier who have also created a number of their own slot machines. We have had to blacklist most of their casinos however due to the lack of any customer support, their strange and confusing terms and conditions, their win limits, the complaints against them and for numerous other reasons. The company was setup by former members of the controversial Spielo G2 company as well as the controversial St Minerva group. Though I should point out that not all their history has been clouded in controversy.
There are one or two casinos owned by an honourables chain who in the past featured Nektan slots among their vast slots library.  But even these guys have removed the games as they are just way too low quality.
Try a trustworthy casino instead
About Nektan Casino Corporation
Nektan is a leading international B2B mobile gaming content developer and platform provider. The Company designs, builds and operates mobile games in the regulated, interactive real money gaming (RMG) and freemium gaming space, delivering original and innovative content to large commercial organisations that have established online audiences.
Nektan's full end-to-end technology platform, Evolve, simplifies and supports the route to mobile and desktop gaming revenues, managing the full customer experience and back-office operations, allowing commercial partners to focus solely on marketing the product to their consumers.
" Nektan is a leading international B2B mobile gaming content developer and platform provider. "
Nektan also operates a joint venture, Respin LLC, with Spin Games LLC that provides US land-based casinos with in-venue mobile technology and an innovative way of increasing revenue from end-of-life cabinets whilst providing players new and innovative content to play which includes functionality on mobile devices.
Nektan is headquartered in Gibraltar, regulated by the Gibraltar Licensing Authority and the UK Gambling Commission, as well as in the Irish market and maintains sales and customer support operations in its two primary geographical targets, Europe and North America, from offices in Gibraltar, London and Las Vegas with Respin based in Reno, Nevada.
Nektan plc was admitted to the AIM market of the London Stock Exchange in November 2014.
Our History
Nektan was founded by Gary Shaw to exploit the white label mobile gaming opportunity. 
In July 2013 Nektan acquired Mfuse Limited, a mobile technology and services business. The acquisition of Mfuse allowed the Company to inherit Mfuse's gaming platform, which following development the Group launched in April 2014 as a fully functional mobile gaming platform to capitalise on a rapidly increasing number of commercial opportunities in the sector.
The first launch was of the Company's own-brand RMG casino, Chomp Casino, and the first white label partner went live in May 2014.
In November 2014, Nektan signed a joint venture agreement with Spin Games LLC to target the opportunity in the US land based casino market through in-venue mobile technology. The joint venture, 'Respin', offers casino operators an innovative and capital efficient way of refreshing their customer offer and increasing revenue from unsupported end-of-life slot machines whilst providing players new and innovative content to play which includes functionality on mobile devices.
Nektan's admission to AIM in November 2014 helped to enhance our profile and credibility with major partners, whilst also providing access to capital as commercial opportunities arise, all of which continues to support our growth plans.
Nektan Slots RTP
Best of British 96.6%
Big 5 Safari unknown
Candy Swap 96.34%
Carnival Cup 96.34%
Cave Raiders 96.34%
Dragons Dynasty 96.59%
Fiesta 96.59%
Get Fruity 96.34%
Gunslingers Gold 96.59%
Heroic Eye Of The Dragon 95.54%
Loaded P.I. 96.34%
Magic Touch 96.34%
Mayan Marvels 96.59%
Meow Money 96.34%
Mummy Gold 96.34%
Pearls Fortune 96.34%
Plucky Pirates 96.34%
Shamrock N Roll 96.34%
Trolls Tale 95.01%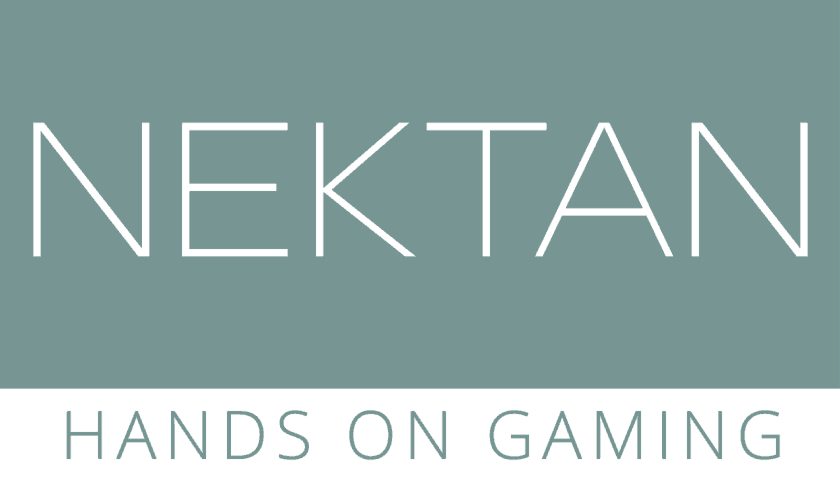 Nektan take the hard work out of launching into the mobile real money gaming space.
Nektan has three operating divisions, Managed Solutions, B2B and North America, under a single structure, bringing together intelligence, collaboration, product innovation and distribution across our global business. These are all supported – and connected – by our proprietary gaming platform, Evolve.
Why Choose Us?
Nektan presents a market alternative that leverages the Group's multi-geographic assets, strengths and reach with a set of services and solutions that are innovative, from games to software delivery through to player acquisition. We approach our solutions and services with a fresh, independent and innovative perspective.
Games Distribution
Nektan B2B provides first-time access to some of the best US casino-floor games.
Our portfolio and roadmap includes more than 60 HTML5 featured game titles from multiple independent suppliers, including Konami, Spin Games and and High5.
Our games range covers multiple categories, including slots and progressive jackpots, keno and video poker.
The Nektan B2B supplier list features:
Studios with key strengths in casino games based on strong math, with a focus on HTML5 formats.
Exclusive or limited-release titles from vendors like Konami available for the first time in Europe.
A wide range of game suppliers: games from US land-based casinos, as well as creative European studios, creating a balanced portfolio with a mixture
volatility and game styles.
All games in HTML5 format highlighting Nektan's focus on mobile casino
Games certified by UKGC and Gibraltar regulators – Contact us for more details on available certifications.
The Evolve Lite gaming platform provides access to a mystery jackpot and free spins module working seamlessly across all integrated vendors and other
meta-game features scheduled for release in Q4 2017.
Game Studios
Nektan commits to helping independent game studios certify, integrate and distribute new and exciting content under its Gibraltar-based RGS, inclusive of:
Processing approvals for studios to supply Gibraltar operators
Proactively assisting with the growth of studio Gibraltar revenues
Undertaking on-going regulatory reporting
Providing reasonable assistance on the technical bring-up, where required
Providing accountability and regulatory risk assumption for game studio content
Integration into Evolve Lite Gaming Platform gives studios distribution into:
1) The Nektan white-label network
One integration and your games will automatically be pushed out to more than 100 white-label partners at the end of the 2017.
Successful white-label partners, like The Sun newspaper, allow us to take third party games and deliver them directly to players in the UK and across Europe. Games launched on the Nektan platform can also be offered through our partners into multiple social casinos and for Real Play in USA.
2) Tier 1 Operators
By integrating with our Evolve Lite gaming integration and services layer, studios can benefit from an additional distribution channel.  Nektan prides itself on creating fair terms with smaller gaming partners: We believe if you succeed, we will do.