Online casino Argentina
Argentina is a half-in, half-out kind of country when it comes to their gambling laws. First and foremost, all forms of gambling are legal in the South American nation. That being said, there are plenty of strict laws in place which defines just what gambling operators can and cannot do. There are just as many laws for players, too. It looks as though Argentina is reluctantly allowing online gambling to take place in the country, although they aren't prepared to let every Tom, Dick and Harry have their way given their tough laws in terms of who can do what and when. Let's find out more.
Mejores Casinos en Linea Argentina
Online gambling laws in Argentina
Argentinians spend roughly $4-5 billion each year on gambling activities, so naturally, the authorities were always going to want a slice of that. As the largest gambling country on the continent, Argentina has roughly 79 licensed land-based casinos – some of which are only found in cruise ships – whilst there has always been talk of a nationalised gambling industry in the country. That plays its part in determining just which casinos an Argentine can play at.
Legal online casinos in Argentina must obtain a license for the Argentinian gambling authorities, and ever since the new laws came into place in 2006, only 3 such licenses have been handed out. Offshore casinos are theoretically banned, but there hasn't been much movement on that front. Even so, if you wish to be absolutely squeaky clean, playing at one of the 3 licensed Argentine online casinos may be the way to go.
Offshore casinos for Argentinian players
Offshore casinos are theoretically banned in Argentina. However, the Argentines haven't really been up to the task of dealing with banned casino sites. Local internet providers are supposed to be the only servers with which Argentines can gamble online, although those same providers have no blocked access to offshore casino sites.
Offshore casinos frequently target Argentinian players, offering game play in Spanish and with the Argentine peso as an accepted currency. The Argentine Government have tried making moves to get internet service providers (ISPs) to lock offshore casinos in 2008, and when that didn't work, they moved to block all forms of online gambling. Neither attempt was successful, as the majority of the country did not support the changes.
Because of that, Argentine players are theoretically able to access pretty much any online casino which will have them, regardless of whether it is licensed out of Argentina or not.
Online casinos in Argentina
Those casinos which are licensed out of Argentina tend to be very "nationalised" even though they aren't. This leads many to believe that Argentina's gambling laws and license providers may put quite a lot of restrictions on the casinos behind the scenes. However, Argentinian players are not above ignoring the local casinos and playing at offshore casinos if there is a hint of something better for them out there.
With so many offshore casinos able and willing to offer Argentinian players a host of games from leading casino software developers, the ability to play in Spanish and with the peso as the currency of choice, there are plenty of options available for Argentine players if they do not wish to go local.
Online casinos reviews
Argentine players won't have any trouble choosing an online casino to play at. Most major casino sites (either offshore or otherwise) accept them and are more than happy to provide Argentinians with access to sports betting, poker, bingo, and other forms of gambling alongside online casino gaming. It is important to note that Argentinian players have so much choice that it may be difficult for them to determine just which casinos excel over others at offering the kinds of things Argentine players want to see in their casino sites.
We've compiled a small list of what we agree are the very best casinos for Argentine players, to help make choosing a place to play that bit easier for you. The leading offshore casinos for Argentine players can be found in the table below. In many cases, these casinos not only offer game play in Spanish but also permit players to deposit using the ARS (Argentine peso) currency.
Casino safety, security and blacklisted casinos
Just as there are many top-notch offshore casinos out there which are more than happy to accept players from Argentina, there are quite a few unsafe casinos which are eager to scam Argentine players. By playing at one of the casinos mentioned above, you can avoid that fate.
Online casino licenses
Argentinian online casinos are naturally licensed out of Argentina, by the Argentine gambling commission. Some of the less popular casino sites tend to be licensed out of Curacao, although most of the major domains which are based offshore and accept Argentine players tend to be licensed out of the UK, Gibraltar or Malta.
Online slot providers, live dealer games and casino games
Argentinian casinos tend to feature local software providers, but those offshore casinos which happen to accept players based out of Argentina are usually powered by leading online casino software provider, Microgaming. It is not uncommon to find games from Net Entertainment, IGT and Aristocrat over at Argentine offshore casinos sites, either. The latter two certainly lead the way when it comes to land-based casino games.
You can find virtually everything and anything over in Argentine online casinos. Everything from slots to your favourite table games, sports betting capabilities, bingo, poker and more. There is no shortage of games for a player from Argentina to play, either at local casinos or offshore ones.
Online casino bonuses
Argentine players are entitled to claim any number of welcome bonuses offered by offshore casinos. The offshore casinos tend to offer far bigger bonuses than their local counterparts, and that is appealing to players from the country. This typically means that your average Argentine can claim welcome bonuses and redeposit bonuses, as well as participate in a loyalty bonus program. Claiming daily, weekly or monthly offers is easy, too, although competitions and prize draws are more challenging for Argentinian players when the host country (of the offshore casinos) happens to be the UK, or elsewhere in Europe, since they can seldom claim the prizes (they are on the other side of the Atlantic, after all). Cash alternatives are sometimes offered, though.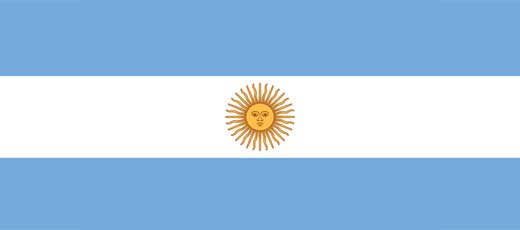 Casino en línea Argentina
Argentina es un país medio en medio tipo de país cuando se trata de sus leyes de juego. En primer lugar, todas las formas de juego son legales en la nación sudamericana. Dicho esto, hay un montón de leyes estrictas en el lugar que define lo que los operadores de juegos de azar pueden y no pueden hacer. Hay tantas leyes para los jugadores, también. Parece que Argentina está de mala gana permitiendo que los juegos de azar en línea tengan lugar en el país, aunque no están dispuestos a dejar que cada Tom, Dick y Harry tengan su camino dado sus duras leyes en términos de quién puede hacer qué y cuándo. Vamos a averiguar más.
Leyes de juego online en Argentina
Los argentinos gastan alrededor de 4-5 mil millones de dólares cada año en actividades de juego, así que naturalmente, las autoridades siempre van a querer una porción de eso. Como el país de juego más grande en el continente, Argentina tiene aproximadamente 79 casinos terrestres licenciados – algunos de los cuales sólo se encuentran en los cruceros -, mientras que siempre se ha hablado de una industria de juego nacionalizada en el país. Eso juega su parte en determinar en qué casinos un argentino puede jugar.
Los casinos legales en línea en Argentina deben obtener una licencia para las autoridades argentinas de juego, y desde que las nuevas leyes entraron en vigor en 2006, sólo 3 de estas licencias se han entregado. Los casinos en alta mar son teóricamente prohibidos, pero no ha habido mucho movimiento en ese frente. Aun así, si usted desea ser absolutamente chirriante limpio, jugar en uno de los 3 casinos en línea argentinos licenciados puede ser la manera de ir.
Casinos offshore para jugadores argentinos
Los casinos en alta mar son teóricamente prohibidos en Argentina. Sin embargo, los argentinos no han estado realmente a la altura de la tarea de tratar con sitios de casino prohibidos. Se supone que los proveedores locales de Internet son los únicos servidores con los que los argentinos pueden apostar en línea, aunque esos mismos proveedores no tienen acceso bloqueado a los sitios de casino offshore.
Casinos en alta mar frecuentemente apuntan a jugadores argentinos, ofreciendo juego en español y con el peso argentino como una moneda aceptada. El Gobierno argentino ha intentado hacer movimientos para que los proveedores de servicios de Internet (ISP) bloqueen los casinos en el extranjero en 2008, y cuando eso no funcionó, se movieron para bloquear todas las formas de juego en línea. Ningún intento tuvo éxito, ya que la mayoría del país no apoyó los cambios.
Debido a eso, los jugadores argentinos son teóricamente capaces de acceder a casi cualquier casino en línea que los tendrá, independientemente de si se licencia fuera de la Argentina o no.
Casinos en línea en Argentina
Los casinos que tienen licencia fuera de Argentina tienden a ser muy "nacionalizados", aunque no lo son. Esto lleva a muchos a creer que las leyes de juegos de azar de Argentina y los proveedores de licencias pueden poner un montón de restricciones en los casinos detrás de las escenas. Sin embargo, los jugadores argentinos no están por encima de ignorar los casinos locales y jugar en los casinos en alta mar si hay un toque de algo mejor para ellos por ahí.
Con tantos casinos offshore capaces y dispuestos a ofrecer a los jugadores argentinos una gran cantidad de juegos de los principales desarrolladores de software de casino, la capacidad de jugar en español y con el peso como moneda de elección, hay un montón de opciones disponibles para los jugadores argentinos si lo hacen No desea ir local.
Revisiones de casinos en línea
Los jugadores argentinos no tendrán problemas para elegir un casino en línea para jugar. La mayoría de los principales sitios de casino (ya sea costa afuera o de otro tipo) los aceptan y están más que felices de proporcionar a los argentinos acceso a apuestas deportivas, póquer, bingo y otras formas de juego junto con los juegos de casino en línea. Es importante señalar que los jugadores argentinos tienen tanta opción que puede ser difícil para ellos determinar cuáles casinos sobresalen sobre otros en ofrecer el tipo de cosas que los jugadores argentinos quieren ver en sus sitios de casino.
Hemos compilado una pequeña lista de lo que estamos de acuerdo en que son los mejores casinos para los jugadores argentinos, para ayudar a elegir un lugar para jugar ese poco más fácil para usted. Los principales casinos en alta mar para jugadores argentinos se pueden encontrar en la siguiente tabla. En muchos casos, estos casinos no sólo ofrecen juego en español, sino que también permiten a los jugadores depositar con la moneda ARS (peso argentino).
Casino de seguridad, seguridad y casinos en la lista negra
Al igual que hay muchos casinos de primera categoría en el extranjero que están más que felices de aceptar jugadores de Argentina, hay bastantes casinos inseguros que están ansiosos de estafar a los jugadores argentinos. Al jugar en uno de los casinos mencionados anteriormente, puede evitar ese destino.
Licencias de casino en línea
Los casinos en línea argentinos están naturalmente autorizados fuera de Argentina, por la comisión argentina de juegos de azar. Algunos de los sitios de casino menos populares tienden a ser licenciados fuera de Curazao, aunque la mayoría de los principales dominios que se basan en el extranjero y aceptan jugadores argentinos tienden a ser licenciados fuera del Reino Unido, Gibraltar o Malta.
Proveedores de tragamonedas en línea, juegos de distribuidores en vivo y juegos de casino
Casinos argentinos tienden a contar con proveedores de software local, pero aquellos casinos en alta mar que aceptan jugadores basados ​​en Argentina suelen ser impulsados ​​por el principal proveedor de software de casino en línea, Microgaming. No es raro encontrar juegos de Net Entertainment, IGT y Aristocrat en sitios de casinos en la costa de Argentina. Los dos últimos ciertamente lideran el camino cuando se trata de juegos de casino en tierra.
Usted puede encontrar prácticamente todo y cualquier cosa en los casinos en línea argentinos. Todo, desde las franjas horarias a sus juegos de mesa favoritos, apuestas deportivas, bingo, póquer y más. No hay escasez de juegos para un jugador de Argentina para jugar, ya sea en los casinos locales o en el extranjero.
Bonos de casino en línea
Los jugadores argentinos tienen derecho a reclamar cualquier cantidad de bonos de bienvenida ofrecidos por casinos en alta mar. Los casinos offshore tienden a ofrecer bonos mucho más grandes que sus contrapartes locales, y que es atractivo para los jugadores del país. Esto típicamente significa que su promedio argentino puede reclamar bonos de bienvenida y bonificaciones de redifusión, así como participar en un programa de bono de fidelidad. Reclamar ofertas diarias, semanales o mensuales también es fácil, aunque las competiciones y sorteos son más difíciles para los jugadores argentinos cuando el país anfitrión (de los casinos en alta mar) es el Reino Unido o en cualquier otro lugar de Europa, ya que rara vez pueden reclamar Premios (están al otro lado del Atlántico, después de todo). A veces se ofrecen alternativas en efectivo.