Located in the Middle East, the island nation of Bahrain suffers from the same gambling laws as most of its neighboring countries. Being an Islamic nation, this means that there are "obliged" to ban all forms of gambling. Despite online casinos and gambling being illegal in Bahrain, the country is one of the more lenient nations in the region when it comes to implemented punishments for gambling.
Gambling laws in Bahrain
No form of gambling is legal in Bahrain, not least online casinos. In recent years, Bahrain has become incredibly popular for sports, mainly because of the Formula One Grand Prix which takes place in the island nation every year. Despite that, gambling on that race and any other form of betting is illegal.
Online gambling is also illegal, albeit easier to achieve without getting caught. Generally speaking, gambling in public places in Bahrain brings about a fine of between BHD100 and BHD300. At roughly £600 ($800), that is one of the more lenient punishments in the Arab world for gambling. Harsher penalties exist for repeat offenders and can include a BHD500 fine, and a year in prison. The fine rises to BHD1,000 and a one-year prison sentence for those hosting gambling events. The Bahrain Government has also been known to close any retailers, outlets or businesses which promote and host gambling events.
Gambling online at offshore casinos is certainly the safest way to bet in Bahrain, for those players who are willing to take the risk.
Offshore casinos
Given the somewhat minimal punishments for being caught gambling in Bahrain (in comparison to other neighboring countries) it is no surprise that many Bahraini citizens gamble online at offshore casinos. The country does strictly censor its internet, with ISP (internet service providers) invoking the demands of the government, but they haven't entirely wiped out the possibility of finding offshore casinos to play at.
Unlike other Middle Eastern countries, where using VPNs (virtual private networks) and proxies to access illegal content is illegal itself, VPNs are not. Many citizens in Bahrain get around the blocks on offshore casinos by using VPNs and proxies. Some of the more famous online casinos to offer casino games to players in Bahrain include Mr Green and Casino.com. These are big name casinos and ones which you can trust.
Most offshore casinos which have dodged the ban in Bahrain tend to be smaller offshore casinos. These are often not well regulated, if at all, and that means that although you can dodge the gambling ban, you may end up losing in the long run by placing at a rather scrupulous casino site.
About gambling in Bahrain
In theory, the punishments for gambling in the country are no different than those for consuming alcohol, making Bahrain a lenient Middle Eastern country, as far as gambling laws in the region go. To that end, it is not surprising to see many Bahrain players flouting the Islamic ban on gambling, and giving offshore casinos and sportsbooks a go.
The chances of being caught gambling at home in Bahrain are minimal when using a VPN or proxy, making it one of the safest places in the Middle East to play where gambling is forbidden. We would recommend all Bahraini citizens to use VPNs and proxies, as well as e-wallets to ensure that their transactions go through without a hitch. Of course, at the same time, we must recommend that citizens of the island nation also adhere to their country's laws, and refrain from gambling. After all, there is no guarantee that every player can escape punishment when gambling in a country which has deemed gambling illegal.
Despite gambling being considered illegal in Muslim countries in the Middle East, this has not stopped anyone from betting online. Pretty much every single casino listed on our website will accept players from the Middle East as gambling is seen as being done in "International Waters". Gamblers may still face action if caught which is why many players in the Middle East prefer to use a VPN to hide their online activity from the local authorities.
Despite the above mentioned fact that most online casinos will accept players from the Middle East, due to the grey area regarding legality, we are only going to hand pick two dozen online casinos who we know have the resources and infrastructure to be able to handle Middle Eastern players in the event of an issue with the authorities or in the event of an ultra massive win. Playing at a small start-up is just not worth the risk when considering all the eventualities.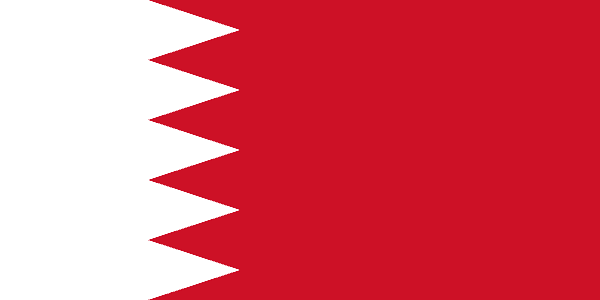 كازينو على الانترنت البحرين
تقع الجزيرة في منطقة الشرق الأوسط، وتعاني من قوانين القمار نفسها التي تتمتع بها معظم الدول المجاورة لها. كونه أمة إسلامية، وهذا يعني أن هناك "ملزم" بحظر جميع أشكال القمار. على الرغم من أن الكازينوهات على الإنترنت والمقامرة غير قانونية في البحرين، فإن البلاد هي واحدة من الدول الأكثر تساهلا في المنطقة عندما يتعلق الأمر بالعقوبات المفروضة على القمار.
قوانين المقامرة في البحرين
لا يوجد أي شكل من أشكال المقامرة القانونية في البحرين، لا سيما الكازينوهات على الإنترنت. في السنوات الأخيرة، أصبحت البحرين شعبية بشكل لا يصدق للرياضة، وذلك أساسا بسبب الفورمولا واحد سباق الجائزة الكبرى التي تجري في الدولة الجزيرة كل عام. على الرغم من ذلك، القمار على هذا العرق وأي شكل آخر من الرهان غير قانوني.
القمار على الانترنت هو أيضا غير قانوني، وإن كان أسهل لتحقيق دون الوقوع. بشكل عام، تفرض المقامرة في األماكن العامة في البحرين غرامة تتراوح بين 100 دينار بحريني و 300 دينار بحريني. في حوالي 600 £ (800 دولار)، وهذا هو واحد من أكثر تساهلا العقوبات في العالم العربي للعب القمار. وتوجد عقوبات أشد على الجناة المتكررين ويمكن أن تشمل غرامة قدرها 500 دينار بحريني، وسنة في السجن. وترتفع الغرامة إلى 000 1 دينار بحريني وحكم بالسجن لمدة سنة على من يستضيفون أحداث المقامرة. ومن المعروف أيضا أن حكومة البحرين تغلق أي من تجار التجزئة أو منافذ البيع أو الشركات التي تروج وتستضيف أحداث القمار.
القمار على الانترنت في الكازينوهات في الخارج هو بالتأكيد أسلم طريقة للمراهنة في البحرين، بالنسبة للاعبين الذين هم على استعداد لتحمل المخاطر.
الكازينوهات البحرية
وبالنظر إلى العقوبات الدنيا إلى حد ما بسبب القبض على المقامرة في البحرين (بالمقارنة مع الدول المجاورة الأخرى) فإنه ليس من المستغرب أن العديد من المواطنين البحرينيين مقامرة على الانترنت في الكازينوهات في الخارج. وتقوم البلاد بفرض رقابة صارمة على شبكة الإنترنت، حيث يقوم مزودو خدمات الإنترنت (إيسب) بالاستناد إلى مطالب الحكومة، لكنهم لم يحووا تماما إمكانية العثور على الكازينوهات في الخارج.
على عكس بلدان الشرق الأوسط الأخرى، حيث استخدام الشبكات الافتراضية الخاصة (الشبكات الخاصة الافتراضية) والوكلاء للوصول إلى المحتوى غير القانوني هو نفسه غير قانوني، الشبكات الافتراضية الخاصة ليست كذلك. العديد من المواطنين في البحرين يتجولون في الكتل على الكازينوهات البحرية باستخدام الشبكات الافتراضية الخاصة والوكلاء. بعض الكازينوهات الأكثر شهرة على الانترنت لتقديم ألعاب الكازينو للاعبين في البحرين تشمل السيد الأخضر و Casino.com. هذه هي الكازينوهات اسم كبير والتي يمكنك الوثوق بها.
معظم الكازينوهات البحرية التي تهربت من الحظر في البحرين تميل إلى أن تكون أصغر الكازينوهات في الخارج. وغالبا ما تكون هذه غير منظمة بشكل جيد، إذا كان على الإطلاق، وهذا يعني أنه على الرغم من أنك يمكن أن تفادي الحظر القمار، قد ينتهي بك المطاف يخسر على المدى الطويل عن طريق وضع في موقع كازينو بدقة إلى حد ما.
حول المقامرة في البحرين
من الناحية النظرية، فإن العقوبات المفروضة على المقامرة في البلاد لا تختلف عن تلك التي تستهلك الكحول، مما يجعل البحرين دولة الشرق الأوسط متساهلة، بقدر ما قوانين القمار في المنطقة تذهب. وتحقيقا لهذه الغاية، ليس من المستغرب أن نرى العديد من اللاعبين البحرين ينتهكون من الحظر الإسلامي على القمار، وإعطاء الكازينوهات في الخارج والرياضات الرياضية الذهاب.
فرص القمار في المنزل في البحرين هي الحد الأدنى عند استخدام فين أو وكيل، مما يجعلها واحدة من أكثر الأماكن أمانا في الشرق الأوسط للعب حيث يحظر القمار. ونوصي جميع المواطنين البحرينيين باستخدام الشبكات الافتراضية الخاصة والوكلاء، وكذلك المحافظ الإلكترونية لضمان أن معاملاتهم تمر دون عقبة. وبطبيعة الحال، في الوقت نفسه، يجب أن نوصي بأن مواطني الدولة الجزرية يلتزمون أيضا بقوانين بلدهم، وأن يمتنعوا عن القمار. بعد كل شيء، ليس هناك ما يضمن أن كل لاعب يمكن الهروب العقاب عند القمار في بلد الذي اعتبر القمار غير قانوني.