Há muitos casinos on-line listados neste site que aceitam jogadores do Brasil. Não queremos nos repetir nesta página. Em vez disso, vamos listar somente os casinos que visam especificamente jogadores brasileiros. Atualizaremos isso (essa lista) regularmente.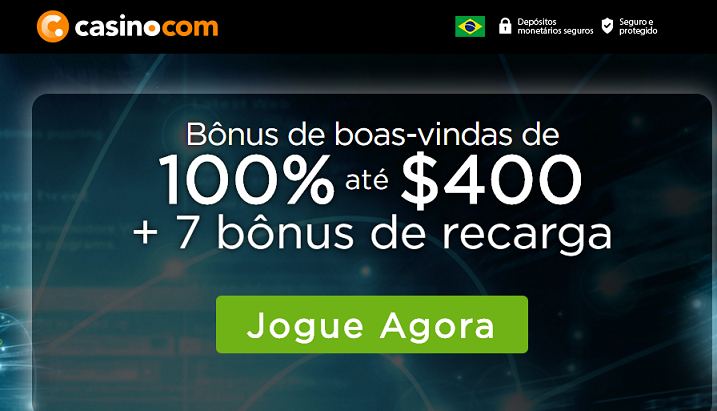 Online casino in Brazil
O governo brasileiro não apóia jogos de azar on-line, portanto, não há casinos on-line no Brasil. No entanto, não existem leis que impeçam os jogadores brasileiros de apostar em casinos on-line com sede no exterior, onde o governo brasileiro não tem nenhum poder.
Existem casinos on-line que têm até uma versão no idioma Português Brasileiro. Veja acima.
On this online casino Brazil page we are not going to cover every single casino accepting Brazilian players as you can find plenty all over our website. Instead we are just going to hand pick some of the biggest and best.
Online casino Brazil
Brazil used to be one of the more liberal countries when it came to casino gambling laws. Until the end of the Second World War, the country prided itself on allowing players to gamble to their hearts' content. In later years, gambling has undergone a fairly tough time in the South American country. In the 1960s, casinos were closed, before being reinstated in the early 90s, and once again being banned for nine months back in 2004. To date, some forms of gambling are legal in Brazil, whilst most are not.
Gambling laws in Brazil
At present, all games of chance are considered illegal in Brazil. Casino gambling is generally forbidden, although there are moves by the Brazilian government to potentially overturn this ban. Lotteries are legal, but each of the country's states regulate their own lottos based on their own rules. Bingo laws are problematic and there is no clear rule of whether bingo in the country is legal or not, most of the time is "considered" legal. Horse racing is legal and is run by the Comissão Coordenadora de Criação do Cavalo Nacional.
The current gambling laws date back to 1946, with the current criminal laws for gambling dating back even earlier to 1941. As one can imagine, these need tinkering, and there is naturally no mention to online gambling back then. Nonetheless, online gambling is generally prohibited in the country.
Players must use offshore casinos if they wish to gamble on casino games online. In December 2012, the Senate tried to pass laws which would block banking transactions to and from online casinos and banks, but this has not yet come to pass. The strictest punishment which can be applied to housing illegal gambling operations is imprisonment, whilst fines would be more commonly handed out for those players caught gambling illegally. Few Brazilian players have ever been prosecuted for gambling at offshore casinos, though.
Offshore casinos
Brazilian players are almost certainly going to have to use offshore casinos if they wish to bet on online casino games. Naturally, this has its drawbacks. How, for instance, can a player know whether a casino is legit, and not a rogue casino? There are various websites out there to help players try to decipher the good from the bad.
Offshore casinos have begun to offer their games and services to players in Brazil using Portuguese. This makes things far easier for players in the country. Brazilian players at offshore casinos may choose to use Brazilian reals in some cases, and where they cannot do that, most players are adept at using the US dollar as their currency of choice.
The latest reports coming from Brazil show that almost $265 million is spent at offshore casinos by Brazilian players per year. Whilst that is minuscule compared to other major countries, it still showcases just how much Brazilians do wish to play online casino games.
About gambling in Brazil
Brazilian players don't really have any choice but to play at offshore casinos if they wish to gamble online. They must also travel to another country if they wish to play land-based gambling games. Although the gambling laws are harsh in this South American country, the penalties for being caught are not. Because of this, many Brazilians are more than happy to give offshore casinos a run for their money.
Players in Brazil may wish to cover their backs with a VPN (virtual private network) to get around any internet service providers blocks the government puts in place on offshore casinos, and an e-wallet is necessary in order to get around the bans on gambling related banking transactions.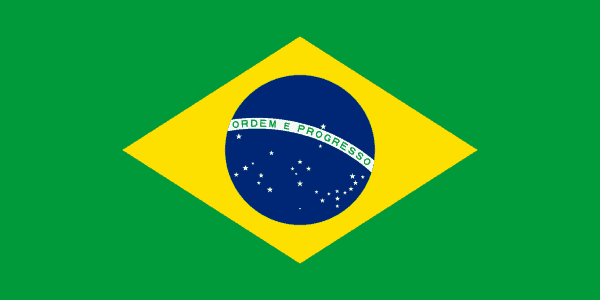 Casino online Brasil
O Brasil costumava ser um dos países mais liberais quando se tratava de leis de jogos de cassino. Até o final da Segunda Guerra Mundial, o país se orgulhava de permitir que os jogadores jogassem no conteúdo de seus corações. Nos últimos anos, o jogo sofreu um período bastante difícil no país sul-americano. Na década de 1960, os casinos foram fechados, antes de serem reintegrados no início dos anos 90, e mais uma vez sendo banidos por nove meses em 2004. Até o momento, algumas formas de jogo são legais no Brasil, enquanto a maioria não é.
Leis de jogo no Brasil
No momento, todos os jogos de azar são considerados ilegais no Brasil. O jogo de cassino geralmente é proibido, embora haja movimentos do governo brasileiro para potencialmente derrubar essa proibição. As loterias são legais, mas cada um dos estados do país regula seus próprios lottos com base em suas próprias regras. As leis do bingo são problemáticas e não há uma regra clara de se o bingo no país é legal ou não, a maior parte do tempo é "considerado" legal. A corrida de cavalos é legal e é dirigida pela Comissão Coordenadora de Criação do Cavalo Nacional.
As leis de apostas atuais datam de 1946, com as atuais leis criminais para jogos de azar que remontam ainda antes de 1941. Como se pode imaginar, é preciso mexer, e naturalmente não há menção aos jogos de azar on-line na época. No entanto, o jogo online é geralmente proibido no país.
Os jogadores devem usar casinos offshore se desejarem apostar em jogos de casino online. Em dezembro de 2012, o Senado tentou aprovar leis que bloqueiam transações bancárias para e de casinos e bancos online, mas isso ainda não aconteceu. A punição mais severa que pode ser aplicada para a habitação de operações ilegais de jogo é a prisão, enquanto multas seriam mais comummente entregues para aqueles jogadores que jogaram ilegalmente. Poucos jogadores brasileiros já foram processados ​​por jogos de azar em cassinos offshore.
Casinos offshore
Os jogadores brasileiros quase certamente terão que usar casinos offshore se desejar apostar em jogos de cassino online. Naturalmente, isso tem suas desvantagens. Como, por exemplo, um jogador pode saber se um cassino é legítimo e não um cassino desonesto? Existem vários sites por aí para ajudar os jogadores a tentar decifrar o bem do ruim.
Os casinos offshore começaram a oferecer seus jogos e serviços aos jogadores no Brasil usando o português. Isso torna as coisas muito mais fáceis para os jogadores no país. Os jogadores brasileiros em cassinos offshore podem optar por usar reais em alguns casos e, na sua localização, não conseguem fazer isso, a maioria dos jogadores é adepta da utilização do dólar norte-americano como moeda de escolha.
Os últimos relatórios do Brasil mostram que quase US $ 265 milhões são gastos em cassinos offshore por jogadores brasileiros por ano. Embora seja minúsculo em comparação com outros países importantes, ele ainda mostra apenas quanto os brasileiros desejam jogar jogos de casino online.
Sobre o jogo no Brasil
Os jogadores brasileiros realmente não têm escolha senão jogar em cassinos offshore se quiserem jogar online. Eles também devem viajar para outro país se desejam jogar jogos de azar baseados em terra. Embora as leis de jogo sejam duras nesse país sul-americano, as penalidades por serem pego não são. Devido a isso, muitos brasileiros estão mais do que felizes em oferecer aos casinos offshore uma corrida por seu dinheiro.
Os jogadores no Brasil podem querer cobrir suas costas com uma VPN (rede privada virtual) para contornar todos os provedores de serviços de internet que o governo coloca nos casinos offshore e uma carteira eletrônica é necessária para contornar as proibições de jogo Transações bancárias relacionadas.