Brunei has always had fairly harsh gambling laws for an East Asian country. Those laws are set to get a lot harsher, though, following rumours of Sharia Law being implemented in cases of gambling. The new law won't differentiate between Brunei citizen, Muslim, or foreigner either, potentially – if true – making Brunei one of the most inhospitable places to gamble in the world.
Gambling laws in Brunei
The country was formerly a British protectorate, and when it was run by Britain, there were fairly liberal and lax laws related to gambling. Of course, we live in a different world now. Located in Borneo, the Asian country adopts Islamic Law and is known for its particularly stern representation of it. The Common Gaming House Act prohibits all forms of gambling and is a tough law in a country where residents enjoy other liberties such as free health care and education.
Section 6, Chapter 28 of the law penalises any person guilty of gambling by implementing a six-month prison sentence, and a fine of up to $10,000. If one is caught running a gambling house, the fine rises to $20,000, with a prison sentence of a year handed out.
These – in and of themselves – don't seem like too harsh a punishment, considering the penalties in any other Islamic countries. However, there is good reason to believe that Brunei has since adopted Sharia Law for gambling. It would be the first country to do so, and the law will be brought into effect in three separate phases. The laws are likely to be similar to the punishments in Saudi Arabia, which include mutilation, stoning, caning, and even beheading. Again, if true, the law will apply to all people gambling in Brunei, irrespective of religion, civil status, or nationality.
Offshore casinos
Despite the rumours of increasingly severe punishments for gambling, Brunei based gamblers can still rely on offshore online casinos to entertain them. The funny thing about Brunei is that many of its citizens are reportedly addicted to sports betting, poker and casino gambling. They are able to get away with this via offshore casinos and gambling websites. Such casinos as Vera & John, Royal Panda, and Mansion Casino have been known to accept players from Brunei.
Over 75% of people in Brunei have access to the internet, and there doesn't appear to be a specific law in place to prohibit gambling at offshore casino sites. However, one can postulate that there doesn't need to be since online casino gambling is likely to be considered under the general ban on gambling.
Fortunately, the surplus of websites which offer offshore casino gambling, and a variety of banking methods for Brunei based players to wager on their favourite games means there are options out there. Throw in the use of VPNs and proxies, and one can understand why so many Bruneians are attracted to gambling.
About gambling in Brunei
As we've already said, the people of Brunei have a deep love of gambling, even though it is forbidden and gambling can see people imprisoned. So far, this – and the surplus off offshore casinos – hasn't deterred players in Brunei.
However, as is the case with all countries where Islamic Law prevents players from gambling with severe consequences, we would advise players not to gamble whilst in the country. If the rumours concerning Sharia Law punishments are proven to be true, the consequences for being caught gambling at online casinos in Brunei could be severe.
Despite gambling being considered illegal in Muslim countries in the Middle East, this has not stopped anyone from betting online. Pretty much every single casino listed on our website will accept players from the Middle East as gambling is seen as being done in "International Waters". Gamblers may still face action if caught which is why many players in the Middle East prefer to use a VPN to hide their online activity from the local authorities.
Despite the above mentioned fact that most online casinos will accept players from the Middle East, due to the grey area regarding legality, we are only going to hand pick two dozen online casinos who we know have the resources and infrastructure to be able to handle Middle Eastern players in the event of an issue with the authorities or in the event of an ultra massive win. Playing at a small start-up is just not worth the risk when considering all the eventualities.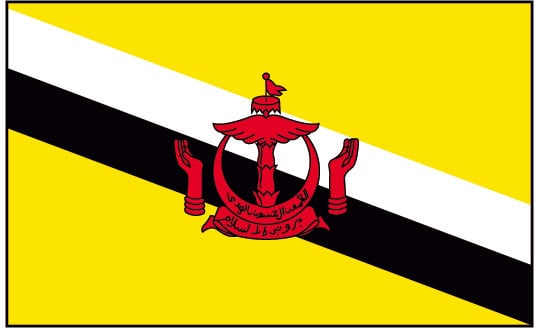 Online Casino Brunei
Brunei sentiasa mempunyai undang-undang perjudian agak keras dengan negara Asia Timur. Undang-undang tersebut adalah seperti untuk mendapatkan banyak yang lebih keras, walaupun, mengikut khabar angin Undang-undang Syariah dilaksanakan dalam kes-kes perjudian. Undang-undang baru tidak akan membezakan antara Brunei warganegara, Muslim, atau warga asing sama ada, berpotensi – jika benar – membuat Brunei salah satu tempat yang paling ganas untuk berjudi di dunia.
undang-undang perjudian di Brunei
negara ini adalah bekas sebuah negeri naungan British, dan apabila ia telah dikendalikan oleh Britain, terdapat undang-undang yang agak liberal dan longgar yang berkaitan dengan perjudian. Sudah tentu, kita hidup dalam dunia yang berbeza sekarang. Bertempat di Borneo, negara Asia mengamalkan Undang-undang Islam dan terkenal dengan perwakilan terutamanya tegas yang diberikan itu. Akta Rumah Judi melarang segala bentuk perjudian dan adalah undang-undang yang sukar di negara di mana penduduk dapat menikmati kebebasan yang lain seperti penjagaan kesihatan percuma dan pendidikan.
Seksyen 6, Bab 28 undang-undang yang menghukum mana-mana orang yang melakukan suatu perjudian dengan melaksanakan hukuman penjara enam bulan dan denda sehingga $ 10,000. Jika ada yang ditangkap menjalankan rumah perjudian, kenaikan denda $ 20,000, dengan hukuman penjara setahun diedarkan.
Ini – dalam dan diri mereka sendiri – tidak kelihatan seperti azab seksa yang tidak terlalu keras, memandangkan hukuman di mana-mana negara Islam yang lain. Walau bagaimanapun, ada sebab yang baik untuk mempercayai bahawa Brunei telah bertukar sistem Hukum Syariah untuk perjudian. Ia akan menjadi negara pertama untuk berbuat demikian, dan undang-undang akan dibawa ke dalam kesan dalam tiga fasa berasingan. Undang-undang mungkin serupa dengan hukuman di Arab Saudi, termasuk pencacatan, rejam, sebat, dan juga pemotongan kepala. Sekali lagi, jika benar, undang-undang akan dikenakan kepada semua orang berjudi di Brunei, tanpa mengira agama, kedudukan sosial, atau kewarganegaraan.
kasino luar pesisir
Walaupun khabar angin hukuman semakin teruk bagi perjudian, penjudi berdasarkan Brunei masih boleh bergantung kepada kasino dalam talian luar pesisir untuk menghiburkan mereka. Perkara yang melucukan tentang Brunei adalah bahawa ramai warga negara adalah dilaporkan ketagih sukan pertaruhan, poker dan judi kasino. Mereka mampu untuk pergi dengan ini melalui kasino luar pesisir dan laman web perjudian. kasino seperti Vera & John, Royal Panda, dan Mansion Casino telah dikenali untuk menerima pemain dari Brunei.
Lebih 75% orang di Brunei mempunyai akses kepada internet, dan ada tidak muncul untuk menjadi undang-undang khusus di tempat untuk melarang perjudian di tapak kasino luar pesisir. Walau bagaimanapun, seseorang boleh postulat bahawa terdapat tidak perlu kerana dalam talian perjudian kasino mungkin dimasukkan dalam larangan umum mengenai perjudian.
Nasib baik, lebihan laman web yang menawarkan perjudian kasino luar pesisir, dan pelbagai kaedah perbankan untuk pemain berdasarkan Brunei untuk taruhan pada permainan kegemaran mereka bermakna ada pilihan di luar sana. Baling dalam penggunaan VPN dan proksi, dan satu boleh memahami mengapa begitu ramai rakyat Brunei tertarik dengan perjudian.
Mengenai perjudian di Brunei
Seperti yang kita telah telah berkata, rakyat Brunei mempunyai kasih yang mendalam tentang perjudian, walaupun ia adalah dilarang dan perjudian boleh melihat orang dipenjarakan. Setakat ini, ini – dan lebihan off kasino luar pesisir – tidak menghalang pemain di Brunei.
Walau bagaimanapun, seperti halnya dengan semua negara di mana undang-undang Islam menghalang pemain dari perjudian dengan kesan-kesan yang teruk, kami mencadangkan agar pemain tidak berjudi, manakala di negara ini. Jika khabar angin mengenai hukuman undang-undang Syariah yang terbukti benar, akibat ditangkap perjudian di kasino dalam talian di Brunei boleh menjadi teruk.