Like many Far Eastern countries, China has pretty strict gambling laws, but that hasn't stopped many companies opening up their own enterprises and casinos for Chinese players to wager in. Truth be told, China doesn't have a large market for online casinos, although other forms of gambling in the country remain popular, particularly in the underground gambling world. Other sections of China, such as Macau and Hong Kong are perfectly legal to gamble in, albeit under certain conditions.
Gambling laws in China
Ever since the country became the People's Republic of China in 1949, gambling has been outlawed. There have been notable exceptions, though. The Welfare Lottery and the Sports Lottery are exempt from the ban. Recently, horse races were taken over by the state, and there is some talk of China allowing betting on horse races, although this is still speculative at this moment in time. The punishment for gambling, promoting or running illegal gambling operations can range from fines to imprisonment, or even military service.
Over in Macau and Hong Kong, though, gambling is effectively legal under certain parameters. They are considered Special Administrative Regions, and they have their own laws where gambling is concerned. Casino gambling is normally online permitted in Macau, whilst players must travel to Hong Kong if they wish to wager on horse racing.
As for online casino gaming, that is generally forbidden. China does not issue gambling licenses to operators, and players are forbidden from playing at offshore casinos. The Chinese government have tried to require ISPs (internet service providers) to put a block on offshore casinos, but that hasn't been very effective.
Offshore casinos
There are countless online casinos which offer their services to players based in China. These are all located outside of the country, though and are therefore considered to be offshore casinos. These casinos not only cater to Chinese players in Traditional Chinese and Mandarin, with the Renminbi currency, but some even cater only to Chinese players.
As we've touched on, the Chinese government has not had much luck in isolated these casinos, and new ones spring up each day. Many of these offshore casinos are not to be trusted, though. Despite that, most of the world's leading online casinos are more than open about offering a trusted and reliable service to Chinese players.
In Macau, there are rules in place for the regulation of online casino gaming. Although once again the laws regarding online casino gambling are muddled in China, if there is anywhere in the country where you are likely to be legally allowed to play online casino games, it would be the former Portuguese colony.
About gambling in China
Should you worry about gambling online in China, or gambling in general? Yes and no. If you are on holiday, then heading to Macau and gambling online there is hardly going to be a problem. We wouldn't imagine that too many problems would be encountered gambling in Hong Kong, or even Shanghai either if you do it online and with a VPN (virtual private network) or proxy.
As for Chinese players gambling in their own country, that is trickier. Whilst China is becoming increasingly rich and more and more players have cash to splash on luxuries such as gambling, it is still illegal. Chinese nationals could be punished with anything from a fine to prison and that is not a risk we would take, so we cannot advocate it either. The chances of the Chinese authorities catching players using VPNs and proxies to play at offshore casinos are, it must be said, rather minimal.
There are many online casinos listed on this website which accept players from China. We don't wish to repeat ourselves on this page. Instead on this online casino China page we are just going to pick a very select few we know can handle any legal implications should the Chinese authorities start banning access to overseas casinos.
Online casino in China
Chinese online casinos are illegal if they are hosted in China. Underground online casinos pop up from time to time in China but players are advised to avoid them as these are quickly closed down by the state and players funds held at a closed casino will be confiscated.
Instead Chinese players can play at any of the dozens of offshore online casinos that accept Chinese players. Many are available in both English and Chinese, and some even accept Chinese Renminbi as payment.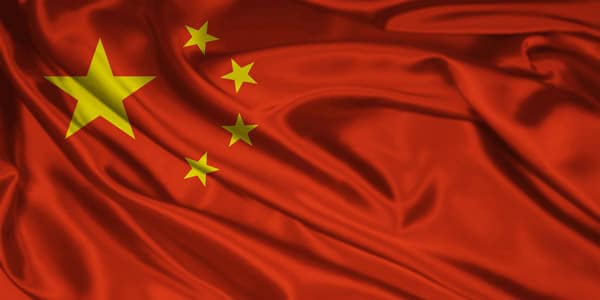 像許多遠東國家一樣,中國有相當嚴格的賭博法律,但並沒有阻止許多公司開放自己的企業和賭場讓中國玩家投注。真相說,中國沒有大的網絡賭場市場雖然該國的其他形式的賭博仍然受到歡迎,特別是在地下賭博世界。中國的其他部分,如澳門和香港,在某些條件下賭博是完全合法的。
中國賭博法
自1949年成為中華人民共和國以來,賭博已被非法。但是有一個顯著的例外。福利彩票和體育彩票免徵禁令。最近,國家接管了賽馬,有一些中國允許打比賽的談話,雖然這時候還是投機的。賭博,促進或者經營非法賭博行為的處罰,可以從罰款到監禁,甚至服兵役。
在澳門和香港,賭博在某些參數下是有效合法的。他們被視為特別行政區,他們有自己的賭博法律。賭博賭博通常在網上允許在澳門,而玩家必須前往香港,如果他們想打賭賽馬。
對於在線賭場遊戲,一般是禁止的。中國不向運營商發放賭博牌照,玩家不得在離岸賭場玩。中國政府已經試圖要求互聯網服務供應商(互聯網服務提供商)在離岸賭場封鎖,但這並不是非常有效。
離岸賭場
有無數的在線賭場,為在中國的玩家提供服務。這些都位於國外,因此被認為是離岸賭場。這些賭場不僅以中國人和中國人的人民幣兌換中國玩家,還有些甚至只適合中國玩家。
正如我們所說的那樣,中國政府沒有太多的運氣來隔離這些賭場,每天都會有新的。不過,這些離岸賭場很多都不被信任。儘管如此,世界上大多數領先的在線賭場對於向中國玩家提供值得信賴和可靠的服務都是開放的。
在澳門,有規定在線賭場遊戲的規定。雖然中國網絡賭博賭博法律再次混亂,但如果您在法國允許玩在線賭場遊戲的國家有任何地方,那將是前葡萄牙殖民地。
關於中國賭博
你應該擔心中國在線賭博還是賭博?是和否如果你正在度假,那麼前往澳門去網上賭博就不會有問題。我們不會想像在網上和VPN(虛擬專用網絡)或代理機構在香港甚至上海都會遇到太多的問題。
對於在自己國家賭博的中國玩家而言,這是棘手的。雖然中國的財富越來越豐富,越來越多的玩家有現金流入賭博等奢侈品,但仍然是非法的。中國公民可以從罰款到監獄受到懲罰,這不是我們要冒險的,所以我們也不能主張。中國當局抓住使用VPN和代理機構在離岸賭場玩的機會,這一點必須說明的是很小的。
本網站上列出的許多在線賭場接受來自中國的玩家。我們不希望在這個頁面上重複一遍。相反,在這個在線賭場中國網頁上,我們只是選擇一些很少的人,我們知道如果中國當局開始禁止進入海外賭場,可以處理任何法律問題。
網上賭場在中國
中國在線賭場如果在中國舉辦,是非法的。 地下網上賭場在中國不時彈起,但是玩家被告知要避免這些賭場,因為這些賭場很快被國家關閉,玩家在封閉賭場的資金將被沒收。
相反,中國玩家可以在幾十個接受中國玩家的離岸網上賭場玩。 許多都有中英文,有的甚至接受中國人民幣作為付款。