Online casinos in Indonesia
As the world's most populous Muslim country, Indonesia was never really going to be a place where players could expect to get an easy ride when it comes to online gambling. Ordinarily, almost all Muslim countries prohibit gambling, as it is forbidden in the Koran. It is no surprise then, that with over 235 million people (85% of which are practicing Islam) living on over 17,500 islands, gambling is an absolute no-no in Indonesia.
Gambling laws in Indonesia
When visiting Indonesia, you will probably notice a lack of gambling facilities. There are no bingo halls, no casinos, no bookies, nor is there anything remotely close to what Europe and the Americas would equate to gambling venues. As we've said, the reason for this is pretty clear, gambling is forbidden.
Sharia law (one of the strictest Islamic codes of law) forbids all gambling, as it sees gambling as addictive, and a distraction from good people's responsibilities to one another. Any gambling establishments which do spring up are raided shortly afterwards by Indonesian police and closed.
Because of the general religious take on gambling, it is not necessary for there to be an in-depth gambling law. Gamblers may be able to partake in a single lottery game (which is free) although even this is being closely considered by the government, who may wish to terminate this. Since it is free, this singular lottery doesn't really constitute gambling, though, and is, therefore, not really what you're looking for.
Offshore casinos
Despite everything, there are still plenty of Indonesians who love to gamble. You must remember that 15% of the country are not Muslim, and other religions are far more liberal when it comes to gambling – although all the major ones do frown upon it. Indonesians who do want to gamble must often go abroad to a non-Muslim country to do so – indeed, those who can afford it travel to Macao, the Asian gambling capital.
However, what about playing at home? Whilst the Indonesian authorities shut down illegal gambling venues almost as soon as they open, they are far less effective at shutting down online gambling websites. The government has issued a few decrees and demanded that ISPs (internet service providers) block access to all gambling sites, but as you can imagine, a few manage to slip through the net.
There are many offshore casinos (so-called because they do not operate inside of Indonesia) which accept players from Indonesia. Moreover, these online casinos also offer gameplay in Indonesia and accept the IDR (Rupiah) currency option, to boot. These limited options are as close as Indonesians are going to be able to get to gambling online.
About gambling in Indonesia
So, generally speaking, gambling in Indonesia is nearly impossible, and not recommended even if you do come across some underground venue. You might think that Sharia Law does not apply to you if you are visiting Indonesia, on the basis that you may not be a Muslim. The Indonesian gambling laws do not differentiate between religious beliefs, and so if you are caught gambling in Indonesia, you will be treated the same way as any other person in the country, regardless of your religious beliefs.
What exactly is the punishment for gambling in Indonesia, though? It is very difficult to gauge. Very few details have emerged as to the true nature of punishment in Indonesia. Some accounts say that the penalties are relatively tame (by other Muslim countries standards), however, some Muslim countries have exceptionally harsh penalties. With no information on hand to clarify, we can only say that the punishment is likely to be far more excessive than you would face in Europe, so we wouldn't advise you to find out.
If the gambling bug has got you, though, and you just must play, then make certain that you use a VPN (virtual private network) and secure ISPs (internet service providers). Once again, we must stress that we do not recommend doing this. We recommend that you abstain from gambling whilst in Indonesia, until you are in a country where the gambling laws are relaxed, or the punishments at least are known.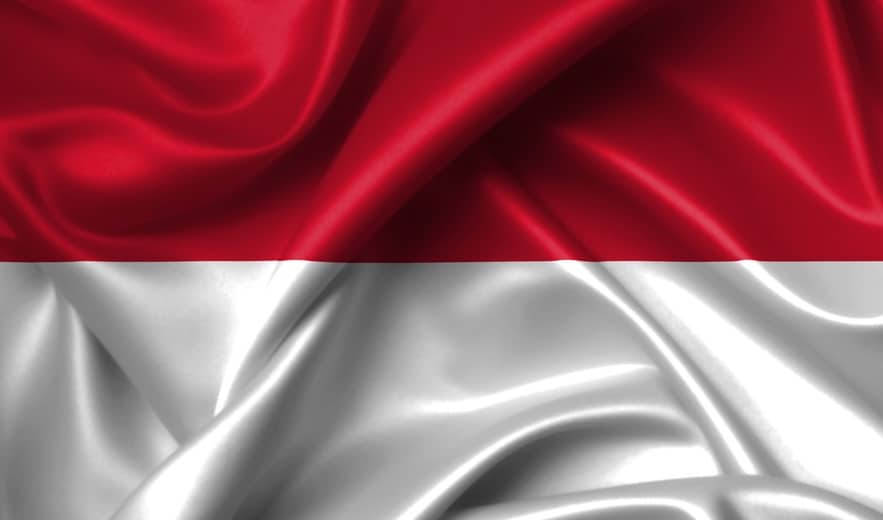 Kasino online indonesia
Sebagai negara berpenduduk Muslim terbesar di dunia, Indonesia tidak pernah benar-benar akan menjadi tempat di mana para pemain bisa mendapatkan tumpangan mudah saat berhubungan dengan perjudian online. Biasanya, hampir semua negara Muslim melarang perjudian, karena dilarang di dalam Alquran. Tidak mengherankan jika, dengan lebih dari 235 juta orang (85% di antaranya mempraktikkan Islam) yang tinggal di lebih dari 17.500 pulau, perjudian tidak mutlak dilakukan di Indonesia.
Hukum perjudian di Indonesia
Saat berkunjung ke Indonesia, Anda mungkin akan melihat kurangnya fasilitas perjudian. Tidak ada ruang bingo, tidak ada kasino, tidak ada bandar judi, juga tidak ada yang dekat dengan apa yang Eropa dan Amerika sebanding dengan tempat perjudian. Seperti yang telah kami katakan, alasan untuk ini cukup jelas, perjudian dilarang.
Hukum syariah (salah satu kode hukum Islam yang ketat) melarang semua perjudian, karena menganggap perjudian itu kecanduan, dan gangguan dari tanggung jawab orang baik satu sama lain. Setiap perusahaan perjudian yang musim semi digerebek tidak lama kemudian oleh polisi Indonesia dan ditutup.
Karena judi agamawan berjudi, tidak perlu ada undang-undang perjudian yang mendalam. Penjudi mungkin dapat mengambil bagian dalam permainan undian tunggal (gratis) meskipun hal ini dipertimbangkan secara ketat oleh pemerintah, yang mungkin ingin menghentikan ini. Karena gratis, undian tunggal ini sebenarnya bukan perjudian, dan karena itu sebenarnya bukan apa yang Anda cari.
Kasino lepas pantai
Meski begitu, masih banyak orang Indonesia yang suka berjudi. Anda harus ingat bahwa 15% negara tersebut bukan Muslim, dan agama-agama lain jauh lebih liberal dalam hal perjudian – meskipun semua yang utama mengerutkan kening atasnya. Orang Indonesia yang ingin berjudi harus sering pergi ke luar negeri ke negara non-Muslim untuk melakukannya – memang, mereka yang mampu membelinya ke Makau, ibu kota perjudian Asia.
Namun, bagaimana dengan bermain di rumah? Sementara pihak berwenang Indonesia menutup tempat perjudian ilegal segera setelah mereka membuka, mereka jauh kurang efektif dalam menutup situs perjudian online. Pemerintah telah mengeluarkan beberapa keputusan dan menuntut agar ISP (penyedia layanan internet) memblokir akses ke semua situs perjudian, namun seperti yang dapat Anda bayangkan, beberapa berhasil menyelinap melalui internet.
Ada banyak kasino lepas pantai (disebut demikian karena tidak beroperasi di dalam wilayah Indonesia) yang menerima pemain dari Indonesia. Selain itu, kasino online ini juga menawarkan gameplay di Indonesia dan menerima opsi mata uang IDR (Rupiah) untuk boot. Pilihan terbatas ini sedekat orang Indonesia bisa sampai ke perjudian secara online.
Tentang perjudian di Indonesia
Jadi, secara umum, perjudian di Indonesia hampir tidak mungkin, dan tidak disarankan bahkan jika Anda menemukan beberapa tempat di bawah tanah. Anda mungkin berpikir bahwa Hukum Syariah tidak berlaku bagi Anda jika Anda mengunjungi Indonesia, dengan alasan bahwa Anda mungkin bukan seorang Muslim. Undang-undang perjudian Indonesia tidak membedakan antara keyakinan agama, jadi jika Anda terjebak perjudian di Indonesia, Anda akan diperlakukan dengan cara yang sama seperti orang lain di negara ini, terlepas dari keyakinan agama Anda.
Apa sebenarnya hukuman judi di Indonesia? Sangat sulit untuk diukur. Sedikit sekali rincian yang muncul mengenai sifat sebenarnya dari hukuman di Indonesia. Beberapa akun mengatakan bahwa hukumannya relatif jinak (oleh standar negara-negara Muslim lainnya), namun beberapa negara Muslim memiliki hukuman yang sangat keras. Dengan tidak adanya informasi yang bisa diklarifikasi, kita hanya bisa mengatakan bahwa hukumannya mungkin jauh lebih berlebihan daripada yang akan Anda hadapi di Eropa, jadi kami tidak menyarankan Anda untuk mengetahuinya.
Jika bug perjudian telah menangkap Anda, dan Anda harus bermain, maka pastikan Anda menggunakan VPN (virtual private network) dan ISP yang aman (penyedia layanan internet). Sekali lagi, kita harus menekankan bahwa kita tidak menganjurkan untuk melakukan ini. Sebaiknya jangan menjauhkan diri dari perjudian sementara di Indonesia, sampai Anda berada di negara di mana undang-undang perjudian santai, atau hukuman setidaknya diketahui.