Online casino Malaysia
First up let us say that due to the legal issues with online gambling in Malaysia, we will NOT be listing any online casinos on this page. While there may be some online casinos who accept players from Malaysia, these players do so at their own risk! We have seen a lot of casinos advertising to Malaysia so we will be investigating fully if we can find any decent legal Yes Casino Malaysia but for the moment we are being very careful.
Malaysian online casinos are almost impossible to find. You might be surprised to learn that, considering that Malaysia is often painted as a place where the chips fall and the bets roll. As it happens, Malaysia is a haven for gambling, but only if you happen to be a tourist. Muslim locals are not permitted to gamble in the country, and given that locals can't gamble and tourist seldom require an internet connection for very long, Malaysia hasn't seen it fit to introduce online gambling laws in the country. The only real place to get any action is the land based Genting Casino, which is a massive casino located in the country. However, there are plenty of shifty underground places where players can try their luck, albeit rather dangerously.
Online gambling laws in Malaysia
There used to be plenty of places where Malaysian players could gamble, such as arcades and the like, but these have since been closed – as recently as 2000. The government was overly worried about the country's youth when they shut those down. Since then, it appears the government has become overly worried about everybody's health, having ensured that online gambling sites have no chance of springing up.
Malaysia does not offer licenses to any casino sites, and they also take protective measures to ensure that the locals are not allowed to play online at offshore casinos, either. In theory, there are blacklists in place to stop home users from accessing offshore casinos. Malaysians moved to internet cafes because of that. To counteract that, internet café owners were fined and prosecuted if their users accessed online gambling domains.
Offshore casinos for Malaysian players
Despite the blacklists and the threat of prosecution, there are still plenty of ways for Malaysian players to try and get around the ban. They can use VPNs (virtual private networks) and proxies, for instance. Malaysians love a good punt on sports at offshore sports betting websites, and so many are prepared to take the risk to do just that at offshore bookies. Whilst there are plenty of sports books out there which are based in Asia, Malaysian players prefer to play at European domains, or North American ones since there is less chance of it coming back to them.
Online casinos in Malaysia
To make matters even more challenging for players in Malaysia, the banks in the country are not permitted to authorise internet gambling transactions. However, banks will be banks, and several Malaysia's banks choose to either flout this law or slip a few by. Malaysia is famed for its banks, and money is money, after all. Even without the Malaysian banks' cooperation, there are ways for Malaysian players to get money into their offshore casino accounts. They can choose to do so with e-e-wallets, prepaid cards and vouchers and more. The offshore casinos will do their bit to facilitate Malaysian casino players, too, by using payment methods which are easy for them to muster, offering deposits using the Malaysian Ringgit (MYR) or the US dollar, and by even offering their services in Malay. These services vary from casino to casino, though.
Online casinos reviews
There is no easy way to advise Malaysian players on ideal casinos they should try their hand at. The blacklists are partially successful in some areas and not in others. What may be a suitable casino for one player who suffers the full force of a casino blacklist by their ISP (internet service provider) may not be true of somebody living elsewhere in Malaysia, where better casinos may not be covered by that blacklist.
However, we do have some advice for players. First, make sure that you have a VPN or proxy active, and that your actions cannot be tracked. Once you have done that, then read a few reviews of "Malaysian" casino sites, to ensure that the casino you choose is a decent one for you to play at.
Casino safety, security and blacklisted casinos
The one thing you will want to avoid is a blacklisted or rogue casino. These are casino sites which are scams, refuse to pay out winnings, have fixed games, or are in other ways considered bad eggs. There are plenty of casino review sites out there which can help you identify these websites and we recommend you pay attention to that. After all, the last thing you want is having the Malaysian authorities knocking on your door after you've just been taken for a ride by a rogue casino.
Online casino licenses
We say this all the time to our readers, but it is one-hundred-percent accurate, so pay attention. If you can find an online casino which is licensed out of the UK, Gibraltar, or Malta and they are accepting players in Malaysia, take it. These are usually the safest casinos to play at, given they are most strictly regulated. Failing that, playing at a casino licensed out of the Isle of Man, Alderney, Curacao, or Panama is better than playing at a casino which isn't licensed at all. Avoid unlicensed casinos at all costs.
Online slot providers, live dealer games and casino games
There is certainly no shortage of casino games open to Malaysian players if they can work their way past the blacklists. Malaysians love sports bets, and they are more fond of those than any other form of online casino gambling. If you can work your way past the online casino blockade, you will find slots, table games, video poker, instant win games and plenty of further titles ready and waiting for you from some of the internet leading casino software developers.
Online casino bonuses
Even if you can play at offshore casinos when based in Malaysia, you may trouble to claim bonuses and promotions. Sure, welcome bonuses are almost certainly going to be there for you to claim. You may even be able to pocket them in MYR at certain sites. However, you are unlikely to be able to claim many daily, weekly or monthly offers, such as prize draws and holidays in the sun, since these are usually reserved for players in home countries, specifically those targeted by the casinos or those living in countries where online gambling is 100% legal.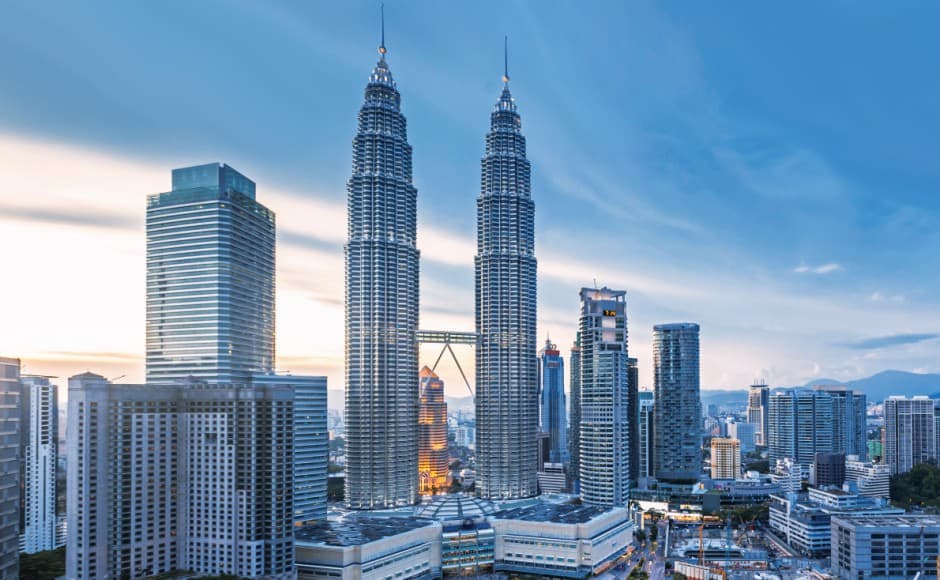 Kasino dalam talian Malaysia – Yes Casino Malaysia
Pertama, marilah kita katakan bahawa disebabkan isu-isu undang-undang dengan perjudian dalam talian di Malaysia, kami TIDAK akan menyenaraikan mana-mana kasino dalam talian di halaman ini. Walaupun terdapat beberapa kasino dalam talian yang menerima pemain dari Malaysia, pemain-pemain ini melakukannya dengan risiko mereka sendiri!
Kasino dalam talian Malaysia hampir mustahil untuk dicari. Anda mungkin terkejut untuk mengetahui bahawa, memandangkan Malaysia sering dicat sebagai tempat di mana cip jatuh dan taruhan berguling. Seperti yang berlaku, Malaysia adalah tempat perjudian, tetapi hanya jika anda menjadi pelancong. Penduduk Islam tidak dibenarkan berjudi di negara ini, dan memandangkan penduduk tempatan tidak boleh berjudi dan pelancong jarang memerlukan sambungan internet untuk jangka masa yang panjang, Malaysia tidak menyangka ia sesuai memperkenalkan undang-undang perjudian dalam talian di negara ini. Satu-satunya tempat yang sebenar untuk mendapatkan apa-apa tindakan adalah Genting Casino berasaskan tanah, yang merupakan kasino besar-besaran yang terletak di negara ini. Walau bagaimanapun, terdapat banyak tempat bawah tanah yang bergejolak di mana pemain boleh mencuba nasib mereka, walaupun agak berbahaya.
Undang-undang perjudian dalam talian di Malaysia
Terdapat banyak tempat di mana pemain Malaysia boleh berjudi, seperti arked dan sebagainya, tapi ini telah ditutup – baru-baru ini pada tahun 2000. Kerajaan terlalu bimbang tentang pemuda negara ketika mereka menutup mereka. Sejak itu, nampaknya kerajaan telah menjadi terlalu bimbang tentang kesihatan semua orang, setelah memastikan bahawa laman perjudian dalam talian tidak mempunyai peluang untuk muncul.
Malaysia tidak menawarkan lesen ke mana-mana tapak kasino, dan mereka juga mengambil langkah-langkah perlindungan untuk memastikan penduduk tempatan tidak dibenarkan bermain secara online di kasino luar pantai, sama ada. Secara teorinya, terdapat senarai hitam untuk menghentikan pengguna rumah daripada mengakses kasino luar pesisir. Rakyat Malaysia berpindah ke kafe internet kerana itu. Untuk mengatasi itu, pemilik kafe internet didenda dan didakwa jika pengguna mengakses domain perjudian dalam talian.
Kasino luar pesisir untuk pemain Malaysia
Walaupun terdapat senarai hitam dan ancaman pendakwaan, masih terdapat banyak cara untuk pemain Malaysia mencuba dan mengatasi larangan itu. Mereka boleh menggunakan VPN (rangkaian peribadi maya) dan proksi, misalnya. Rakyat Malaysia sangat suka pada sukan di laman web pertaruhan sukan luar pesisir, dan banyak yang bersedia mengambil risiko untuk melakukan perkara itu di buku-buku luar pesisir. Walaupun terdapat banyak buku sukan di luar sana yang berpusat di Asia, pemain Malaysia lebih suka bermain di domain Eropah, atau Amerika Utara kerana tidak ada peluang untuk kembali kepada mereka.
Kasino dalam talian di Malaysia
Untuk membuat perkara yang lebih mencabar bagi para pemain di Malaysia, bank di negara ini tidak dibenarkan untuk membenarkan transaksi perjudian internet. Walau bagaimanapun, bank akan menjadi bank, dan beberapa bank di Malaysia memilih sama ada melanggar undang-undang ini atau memecah beberapa. Malaysia terkenal dengan banknya, dan wang adalah wang. Walaupun tanpa kerjasama bank Malaysia, ada cara untuk pemain Malaysia mendapatkan wang ke dalam akaun kasino luar pesisir mereka. Mereka boleh memilih untuk berbuat demikian dengan e-wallet, kad prabayar dan baucar dan banyak lagi. Kasino luar pesisir akan melakukan sedikit demi sedikit untuk memudahkan pemain kasino Malaysia dengan menggunakan kaedah pembayaran yang mudah diperolehi, menawarkan deposit menggunakan Ringgit Malaysia (MYR) atau dolar Amerika Syarikat, dan juga menawarkan perkhidmatan mereka dalam bahasa Melayu. Perkhidmatan ini berbeza dari kasino ke kasino, walaupun.
Ulasan kasino dalam talian
Tidak ada cara mudah untuk menasihati pemain Malaysia mengenai kasino ideal yang mereka patut cuba tangan mereka. Senarai hitam sebahagian besar berjaya di beberapa kawasan dan bukan di tempat lain. Apa yang mungkin kasino yang sesuai untuk satu pemain yang mengalami kekerasan dalam senarai hitam kasino oleh ISP mereka (penyedia perkhidmatan internet) mungkin tidak benar tentang seseorang yang tinggal di tempat lain di Malaysia, di mana kasino yang lebih baik tidak boleh diliputi oleh senarai hitam itu.
Walau bagaimanapun, kami mempunyai nasihat untuk pemain. Pertama, pastikan anda mempunyai VPN atau proksi yang aktif, dan tindakan anda tidak boleh dikesan. Sebaik sahaja anda berbuat demikian, baca beberapa ulasan laman kasino "Malaysia", untuk memastikan bahawa kasino yang anda pilih adalah satu yang baik untuk anda bermain di.
Kasino keselamatan, keselamatan dan kasino yang disenarai hitam
Satu perkara yang anda ingin elakkan ialah kasino yang disenarai hitam atau nakal. Ini adalah tapak kasino yang merupakan penipuan, menolak untuk membayar kemenangan, mempunyai permainan tetap, atau dengan cara lain dianggap telur buruk. Terdapat banyak laman tinjauan kasino di luar sana yang boleh membantu anda mengenal pasti laman web ini dan kami mengesyorkan anda memberi perhatian kepada itu. Lagipun, perkara terakhir yang anda mahukan adalah dengan pihak berkuasa Malaysia mengetuk pintu anda selepas anda baru sahaja dibawa naik oleh kasino penyangak.
Lesen kasino dalam talian
Kami mengatakan ini sepanjang masa kepada pembaca kami, tetapi ia adalah seratus peratus yang tepat, maka beri perhatian. Jika anda boleh mencari kasino dalam talian yang dilesenkan dari UK, Gibraltar, atau Malta dan mereka menerima pemain di Malaysia, ambilnya. Ini biasanya kasino yang paling selamat untuk dimainkan, memandangkan mereka paling dikawal ketat. Gagal itu, bermain di kasino yang dilesenkan dari Isle of Man, Alderney, Curacao, atau Panama lebih baik daripada bermain di kasino yang tidak dilesenkan sama sekali. Elakkan kasino tanpa izin di semua kos.
Pembekal slot dalam talian, permainan peniaga secara langsung dan permainan kasino
Sudah tentu tidak ada kekurangan permainan kasino yang terbuka kepada pemain Malaysia jika mereka boleh melangkah ke senarai hitam. Rakyat Malaysia suka pertaruhan sukan, dan mereka lebih suka daripada apa-apa jenis perjudian kasino dalam talian. Sekiranya anda boleh mengatasi halangan kasino dalam talian, anda akan mendapati slot, permainan meja, poker video, permainan menang segera dan banyak tajuk lanjut bersedia dan menunggu anda dari beberapa pemaju perisian kasino terkemuka di internet.
Bonus kasino dalam talian
Walaupun anda boleh bermain di kasino luar pesisir apabila berpusat di Malaysia, anda mungkin menghadapi masalah untuk menuntut bonus dan promosi. Pasti, bonus mengalu-alukan hampir pasti akan berada di sana untuk anda tuntutan. Anda juga boleh menjaringkan mereka di MYR di laman web tertentu. Walau bagaimanapun, anda mungkin tidak dapat menuntut banyak tawaran harian, mingguan atau bulanan, seperti cabutan hadiah dan cuti di bawah sinar matahari, kerana ini biasanya dikhaskan untuk pemain di negara asal, khususnya yang disasarkan oleh kasino atau mereka yang tinggal di negara Di mana perjudian dalam talian adalah 100% undang-undang.