Online casino Mexico
Mexico is a major lure for any online casino players or land-based gambler wishing to try and make a killing. The Latin American country is currently the fastest growing online gambling market in the region, and despite some outdated gambling laws, gambling flourishes in the country. Mexico has no fewer than 400 fully legal casinos and arcades across its realm, and despite the constant debate in Mexican politics about updated the gambling laws, the country's gambling activities seem to do just fine without any amendments. The complicated and outdated gambling laws of Mexico can take some unraveling, but then again, that's what we're here for.
Online gambling laws in Mexico
Officially, the 1947 gambling restrictions are still in place in the country, although a few amendments made by the Secretaria de Gobernacion in 2004 did permit a few legal changes, with gambling licenses dishes out to the country's top gambling operators. Slot machines have formerly been banned in the country since 2013, so gambling games which are legal include table games, video poker, raffles, lotteries and scratch cards.
As for online gambling, that is trickier. Officially, Mexican players are not permitted to play any online casino games. The main purpose of Mexican online casinos is, therefore, to lure in wealthy foreigners who may be residing in the country. However, the Mexican gambling authorities have not pressed for the blocking or banning of unlicensed operators, so Mexican nationals continue to gamble both at Mexican casinos and offshore casinos.
Offshore casinos for Mexican players
With the Mexican authorities doing little to nothing to stop online gambling among the local population, it is understandable that many offshore casinos have sprung up to offer their services to players in the country. These offshore casinos are not licensed out of Mexico but are frequently licensed out of Curacao and Panama. They will readily offer their services to Mexican players in Spanish, and the Mexican peso is offered as a currency, allowing Mexican players to feel at home, even if they are playing in an offshore casino site.
Online casinos in Mexico
As for Mexico's official land-based casinos, these accept everyone and anyone. Mexican online casinos are rare, and as we've said, they are specifically designed to cater to players who are not Mexican by nationality, though may reside in the country, or frequent it as a tourist. In effect, though, due to the lack of any legislation blocking online gambling for locals (the gambling laws stem back to 1947, with only minor revisions in 2004 and 2013, as we've said) Mexican players are technically capable of opening accounts at Mexican online gambling sites, few and far between as they may be.
Online casino reviews
With no clear laws prohibiting or allowing them to play at online casinos, Mexican players have a wealth of choice when it comes to choosing an online casino site. Some may opt to play at Mexican casinos and others at offshore casinos.
With such a choice, it can be easy to end up picking the "wrong casinos". Our advice would be to shop around until you find a casino which suits your needs as a player in Mexico. Alternatively, we would recommend playing at any of the following casino sites, since they either offer players game play in Spanish, with the Mexican peso or both. Playable casinos will be listed below.
Casino safety, security and blacklisted casinos
For every 10 decent casinos out there, there is always one bad egg. It is ultimately down to you to make sure that you don't sign up at blacklisted or rogue casinos. One way to go about that is to check blacklist and rogue-list casino websites. These are domains which specialise in identifying and exposing dodgy casinos. Generally speaking, if you are playing at a casino which is respectable and licensed, you should have no danger playing there. It is those casinos which are not licensed that you should worry about.
Online casino licenses
Most casinos which appeal to Mexican players will either be licensed out of Curacao or Panama. However, if you can play at a casino which is licensed out of the UK, Alderney, Gibraltar or Malta, all the better. Part of the security and safety of playing at a casino which is properly licensed is that you will not only be able to trust that the casino adheres to fair play, but also that you will be able to obtain handy and helpful customer support, including in Spanish.
Online slot providers, live dealer games and casino games
By and large, all the major developers have created software which can be played by players in Mexican casino sites. Microgaming Playtech, Net Entertainment, IGT; NextGen Gaming, and Yggdrasil all provide games to players located at offshore casino sites. However, players will also note that games from Rival Gaming, BetSoft Gaming and Realtime Gaming (RTG) are even more popular with Mexican casino players.
The types of casino games which are popular in Mexico are just as popular everywhere else. Expect to find online slot machines (even though they are effectively outlawed), as well as table games such as baccarat, blackjack, craps, and roulette, and plenty of table poker games. Poker is popular in Mexico, after all. Players will also find scratch cards, lottery games, bingo (which is also popular) and video poker games at Mexican casino sites.
Online casino bonuses
Mexican players have the right to claim the same kinds of bonuses and promotions you will find at virtually every other major online casino. This means that you can expect to find welcome bonuses, loyalty bonuses and reload deposit bonuses galore. Mexican online casinos seldom carry regular daily, weekly or monthly deals, although a quick visit to an offshore online casino which accepts Mexican players is likely to see you end up able to claim those offers. Players should bear in mind that some prizes (such as gizmos and gadgets, holidays and hampers) may not be available where you reside in Mexico, and thus a cash prize may have to be claimed instead.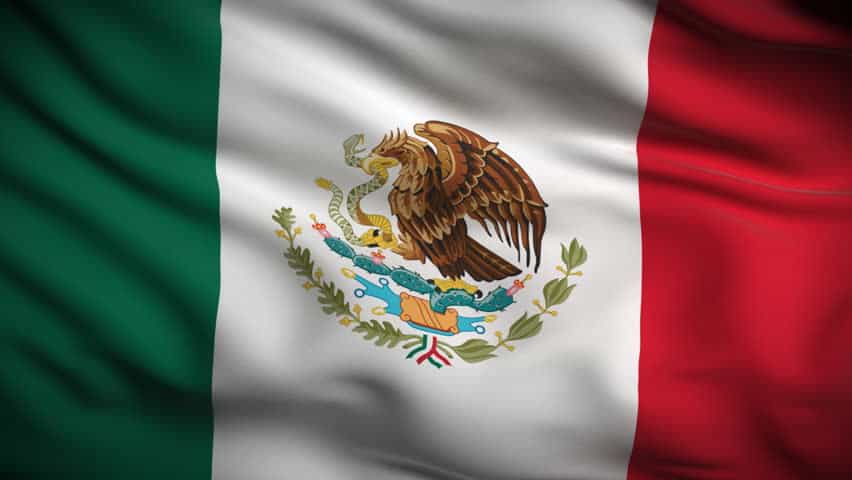 Casino en línea México
México es un señuelo importante para cualquier jugador en línea del casino o jugador land-based que desea intentar y hacer una matanza. El país latinoamericano es actualmente el mercado de juegos de azar en línea de más rápido crecimiento en la región, ya pesar de algunas leyes de juego anticuadas, el juego florece en el país. México tiene nada menos que 400 casinos y arcadas completamente legales en todo su reino, ya pesar del debate constante en la política mexicana acerca de la actualización de las leyes de juegos de azar, las actividades de juego del país parecen funcionar bien sin ninguna enmienda. Las complicadas y anticuadas leyes de juegos de azar de México pueden llevar a algunos desenredar, pero, de nuevo, eso es lo que estamos aquí para.
Leyes de juego en línea en México
Oficialmente, las restricciones de juego de 1947 siguen vigentes en el país, aunque algunas enmiendas hechas por la Secretaría de Gobernación en 2004 permitieron algunos cambios legales, con las licencias de juegos de azar a los principales operadores de juego del país. Las máquinas tragamonedas han sido prohibidas en el país desde 2013, por lo que los juegos de azar que son legales incluyen juegos de mesa, video poker, rifas, loterías y tarjetas de rascar.
En cuanto a los juegos de azar en línea, eso es más complicado. Oficialmente, a los jugadores mexicanos no se les permite jugar a ningún juego de casino en línea. El propósito principal de los casinos en línea mexicanos es, por lo tanto, atraer a los extranjeros ricos que pueden estar residiendo en el país. Sin embargo, las autoridades de juego mexicanas no han presionado para el bloqueo o la prohibición de los operadores sin licencia, por lo que los nacionales mexicanos siguen apostando tanto en casinos mexicanos y casinos en alta mar.
Casinos en alta mar para jugadores mexicanos
Con las autoridades mexicanas haciendo poco a nada para detener los juegos de azar en línea entre la población local, es comprensible que muchos casinos en alta mar han surgido para ofrecer sus servicios a los jugadores en el país. Estos casinos costa afuera no se licencian fuera de México pero con frecuencia se licencian fuera de Curacao y Panamá. Ellos ofrecerán sus servicios a los jugadores mexicanos en español, y el peso mexicano se ofrece como una moneda, lo que permite a los jugadores mexicanos sentirse como en casa, incluso si están jugando en un casino en el extranjero.
Casinos en línea en México
En cuanto a los casinos oficiales mexicanos basados ​​en tierra, estos aceptan a todos ya cualquiera. Casinos en línea mexicanos son raros, y como hemos dicho, están específicamente diseñados para atender a los jugadores que no son mexicanos por nacionalidad, aunque pueden residir en el país, o frecuentan como un turista. Sin embargo, debido a la falta de legislación que bloquea los juegos de azar en línea para los locales (las leyes de juegos de azar se remontan a 1947, con sólo revisiones menores en 2004 y 2013, como hemos dicho), los jugadores mexicanos son técnicamente capaces de abrir cuentas en Sitios de juego en línea mexicanos, pocos y lejos como pueden ser.
Revisiones de casino en línea
Sin leyes claras que les prohíban o permiten que jueguen en casinos en línea, los jugadores mexicanos tienen una gran variedad de opciones cuando se trata de elegir un sitio de casino en línea. Algunos pueden optar por jugar en casinos mexicanos y otros en casinos en alta mar.
Con tal opción, puede ser fácil terminar encima de escoger los "casinos incorrectos". Nuestro consejo sería ir de compras hasta encontrar un casino que se adapte a sus necesidades como jugador en México. Alternativamente, recomendamos jugar en cualquiera de los siguientes sitios de casino, ya que o bien ofrecen a los jugadores juego en español, con el peso mexicano o ambos. Los casinos jugables se enumeran a continuación.
Casino de seguridad, seguridad y casinos en la lista negra
Por cada 10 casinos decentes por ahí, siempre hay un huevo malo. En última instancia, es a usted para asegurarse de que usted no se inscribe en la lista negra o casinos pícaros. Una manera de ir sobre eso es comprobar la lista negra y sitios web de casino de la lista deshonesta. Estos son dominios que se especializan en la identificación y la exposición de los casinos dudosos. En términos generales, si usted está jugando en un casino que es respetable y con licencia, no debería tener ningún peligro jugar allí. Es los casinos que no tienen licencia que usted debe preocuparse.
Licencias de casino en línea
La mayoría de los casinos que atraen a los jugadores mexicanos serán licenciados fuera de Curazao o Panamá. Sin embargo, si puede jugar en un casino que tiene licencia fuera del Reino Unido, Alderney, Gibraltar o Malta, tanto mejor. Parte de la seguridad y la seguridad de jugar en un casino que tiene una licencia adecuada es que no sólo será capaz de confiar en que el casino se adhiere al juego limpio, sino también que usted será capaz de obtener ayuda al cliente útil y útil, Español.
Proveedores de tragamonedas en línea, juegos de distribuidores en vivo y juegos de casino
En general, todos los principales desarrolladores han creado software que puede ser jugado por los jugadores en los sitios de casino mexicanos. Microgaming Playtech, Net Entertainment, IGT; NextGen Gaming y Yggdrasil ofrecen juegos a jugadores ubicados en sitios de casino en el extranjero. Sin embargo, los jugadores también notarán que los juegos de Rival Gaming, BetSoft Gaming y Realtime Gaming (RTG) son aún más populares entre los jugadores de casino mexicanos.
Los tipos de juegos de casino que son populares en México son tan populares en todas partes. Esperar encontrar máquinas tragaperras en línea (aunque están efectivamente fuera de la ley), así como juegos de mesa como baccarat, blackjack, dados y ruleta, y un montón de juegos de mesa de póquer. El póker es popular en México, después de todo. Los jugadores también encontrarán tarjetas de rascar, juegos de lotería, bingo (que también es popular) y juegos de video póker en sitios de casino mexicanos.
Bonos de casino en línea
Los jugadores mexicanos tienen el derecho de reclamar los mismos tipos de bonos y promociones que usted encontrará en casi todos los otros grandes casinos en línea. Esto significa que usted puede esperar encontrar bonos de bienvenida, bonos de fidelidad y bonos de depósito de recarga en abundancia. Los casinos en línea mexicanos rara vez llevan a cabo ofertas regulares diarias, semanales o mensuales, aunque una visita rápida a un casino en línea que acepta a jugadores mexicanos es probable que vea que puede reclamar esas ofertas. Los jugadores deben tener en cuenta que algunos premios (como gadgets y gadgets, días de fiesta y cestas) pueden no estar disponibles donde usted reside en México, y por lo tanto un premio en efectivo puede tener que ser reclamado en su lugar.