The state religion of Oman is Islam, and this brings about all the Islamic laws which you would expect to find in such a place. Naturally, one of the Koranic laws which people in Oman must put up with is gambling. Gambling is forbidden in the Koran, and therefore it is illegal in Oman. Oman has no casinos or gambling venues, and the playing of gambling games such as poker is also illegal.
Gambling laws in Oman
Oman – like many Arab and Middle Eastern countries – does offer camel racing to its citizens. However, their equivalent to the West's horse racing is only similar in terms of how a race is decided. Whilst in the West, bets can be wagered on the horses, no such bets can be made in camel racing. All forms of gambling are illegal in the country, so much so that wagering on anything, even the outcome of non-sporting events, or predictions of any kind is deemed illegal.
Despite the harsh laws of the country, people do still go about gambling. These gamblers usually stake bets in underground venues and do so at significant risk to themselves. Oman sees gambling as an addiction and one which side tracks you from your responsibilities. Fines and prison sentences are handed out to those who flout the gambling laws in the past.
Online gambling is a slightly different affair in Oman. There is a slight loophole when it comes to gambling online. Gambling takes place in an internet venue, and since the player is not physically there, there may be some room to move. If they play at offshore casinos (that means online casinos hosted in a different country and not an Islamic one) the strict Islamic gambling laws of Oman do not apply, and therefore the gambler cannot be punished. This is all a theory, though. We're pretty sure that if Oman wanted to punish its citizens for gambling, they could do so irrespective of whether they play online "in another country", or at home.
Offshore casinos
Knowing full well that Oman has not yet done anything about the loopholes regarding online casino gaming, many offshore casinos have chosen to exploit the loopholes. This has seen numerous offshore casinos offer their services to players in the country.
Ordinarily, these casinos are located out of South America and Asia, although some European, North American, African and Oceanic offshore casinos will offer their games to Omani players. Playing in another country may grant players a loophole, but that country will have to be a non-Islamic one. If the laws of the "other country" also prohibit gambling, then it is highly likely that the loophole won't apply.
Players in Oman who wish to gamble at offshore casinos are also likely to have to use e-wallets to move their funds about, since banks in Oman will not permit gambling transactions, and are under obligation to report any such transactions.
About gambling in Oman
Funnily enough, the government of Oman doesn't seem to overly worried about its citizens using offshore casinos to gamble. Omanis regularly wager on sports, and camel races, albeit underground. The danger when using these avenues to gamble is that a strict and devout Muslim may report anybody who is flouting the gambling laws to the authorities.
There is no question that playing online is by far the safest route to take. So far, there have been no reports of anybody being punished for wagering online. Even so, we'd advise players not to break the laws of Oman when visiting, since they are far harsher than anything you would expect at home.
Despite gambling being considered illegal in Muslim countries in the Middle East, this has not stopped anyone from betting online. Pretty much every single casino listed on our website will accept players from the Middle East as gambling is seen as being done in "International Waters". Gamblers may still face action if caught which is why many players in the Middle East prefer to use a VPN to hide their online activity from the local authorities.
Despite the above mentioned fact that most online casinos will accept players from the Middle East, due to the grey area regarding legality, we are only going to hand pick two dozen online casinos who we know have the resources and infrastructure to be able to handle Middle Eastern players in the event of an issue with the authorities or in the event of an ultra massive win. Playing at a small start-up is just not worth the risk when considering all the eventualities.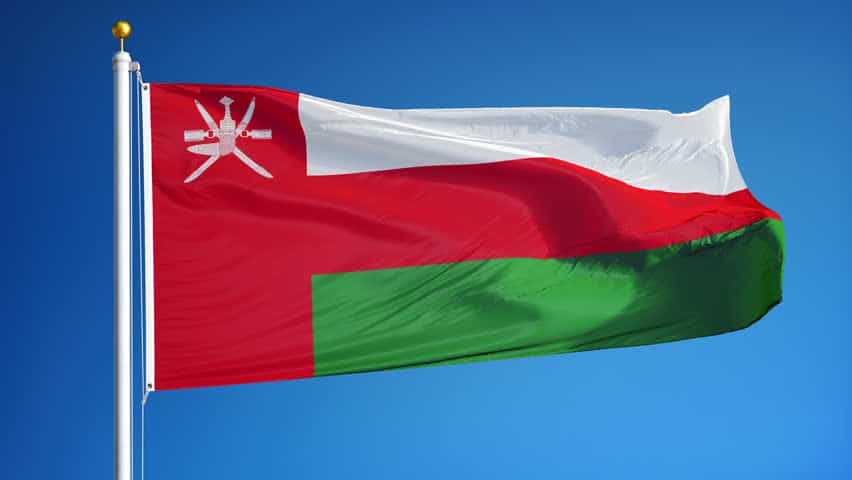 كازينو على الانترنت عمان
دين الدولة العماني هو الإسلام، وهذا يجلب كل القوانين الإسلامية التي تتوقع أن تجد في مثل هذا المكان. بطبيعة الحال، واحدة من القوانين القرآنية التي يجب أن يطرحها الناس في عمان هي القمار. القمار محظور في القرآن، وبالتالي فهو غير قانوني في عمان. لا يوجد في عمان كازينوهات أو أماكن لعب القمار، كما أن لعب ألعاب القمار مثل لعبة البوكر غير قانوني.
قوانين المقامرة في عمان
عمان – مثل العديد من الدول العربية والشرق أوسطية – تقدم سباقات الجمال لمواطنيها. ومع ذلك، فإن ما يعادل سباق الخيل في الغرب مشابه فقط من حيث كيفية تحديد السباق. بينما في الغرب، الرهانات يمكن أن يكون رهان على الخيول، لا يمكن أن تكون مثل هذه الرهانات في سباقات الجمال. جميع أشكال القمار غير قانونية في البلاد، لدرجة أن الرهان على أي شيء، وحتى نتيجة الأحداث غير الرياضية، أو التنبؤات من أي نوع يعتبر غير قانوني.
وعلى الرغم من القوانين القاسية في البلاد، لا يزال الناس يمارسون القمار. وعادة ما يشارك هؤلاء المقامرون في الرهانات في الأماكن تحت الأرض، وهم بذلك يشكلون خطرا كبيرا على أنفسهم. ترى عمان القمار كإدمان، والجانب الذي يتتبعك من مسؤولياتك. يتم تسليم الغرامات والأحكام بالسجن لأولئك الذين ينتهكون قوانين القمار في الماضي.
المقامرة عبر الإنترنت هي قضية مختلفة قليلا في عمان. هناك ثغرة طفيفة عندما يتعلق الأمر القمار على الانترنت. تتم المقامرة في مكان على شبكة الانترنت، وبما أن اللاعب ليس جسديا هناك، قد يكون هناك بعض الغرف للتحرك. إذا لعبوا في الكازينوهات البحرية (وهذا يعني الكازينوهات على الانترنت استضافت في بلد مختلف وليس الإسلامية) قوانين المقامرة الإسلامية الصارمة في عمان لا تنطبق، وبالتالي لا يمكن معاقبة المقامر. هذه كلها نظرية، على الرغم من ذلك. نحن واثقون من أنه إذا أرادت عمان معاقبة مواطنيها على القمار، فإنها يمكن أن تفعل ذلك بغض النظر عما إذا كانوا يلعبون على الانترنت "في بلد آخر"، أو في المنزل.
الكازينوهات البحرية
مع العلم جيدا أن عمان لم تفعل شيئا بعد عن الثغرات المتعلقة ألعاب الكازينو على الانترنت، وقد اختارت العديد من الكازينوهات في الخارج لاستغلال الثغرات. وقد شهد هذا العديد من الكازينوهات البحرية تقدم خدماتها للاعبين في البلاد.
عادة، تقع هذه الكازينوهات من أمريكا الجنوبية وآسيا، على الرغم من أن بعض الكازينوهات الخارجية الأوروبية وأمريكا الشمالية وأفريقيا والمحيط الهادئ سوف تقدم ألعابها للاعبين العمانيين. اللعب في بلد آخر قد يمنح اللاعبين ثغرة، ولكن هذا البلد يجب أن يكون غير الإسلامية. إذا كانت قوانين "البلد الآخر" تحظر أيضا المقامرة، فمن المرجح جدا أن الثغرة لن تنطبق.
ومن المرجح أن يضطر اللاعبون في عمان الذين يرغبون في المقامرة في الكازينوهات البحرية إلى استخدام محافظ إلكترونية لنقل أموالهم، حيث أن البنوك في عمان لن تسمح بمعاملات المقامرة، وهي ملزمة بالإبلاغ عن مثل هذه المعاملات.
حول المقامرة في عمان
وبذلة كافية، لا يبدو أن حكومة عمان قلقة للغاية من مواطنيها باستخدام الكازينوهات البحرية للمقامرة. العمانيين يرهقون بانتظام على الرياضة، وسباقات الجمال، وإن كان تحت الأرض. الخطر عند استخدام هذه الطرق للمقامرة هو أن مسلما صارما ومتفانيا قد يبلغ أي شخص الذي ينتهك قوانين القمار للسلطات.
ليس هناك شك في أن اللعب على الانترنت هو إلى حد بعيد الطريق الأكثر أمانا لاتخاذ. وحتى الان لم ترد انباء عن اى شخص يعاقب على الرهانات على الانترنت. ومع ذلك، فإننا ننصح اللاعبين بعدم كسر قوانين عمان عند زيارتهم، لأنهم أقسى بكثير من أي شيء تتوقعونه في المنزل.