Online casino in Panama
Panama is a Central American country, located between Costa Rica and Colombia. The country speaks Spanish and its capital, Panama City, is well-known for its gambling activities and casinos. Despite many neighbouring countries taking a rather harsh line when it comes to gambling, there are no such worries in the country. Panama has effectively legalised all forms of gambling, including online casino gambling (one of the few countries in that part of the world to do so). Panama has also become one of the leading countries from which to obtain a gambling license.
Online gambling laws in Panama
Online gambling is completely legal in the Panama. Ever since 2002, the country has been issuing licenses to operators across the world. Many leading online casinos have taken up such a chance to be able to offer games legally and transparently not just in Panama but across the globe. Panamanians themselves are subject the country's own gambling laws, and these can sometimes be complex and rather puzzling. However, there are no gambling laws which currently prohibit Panamanians from playing at their favourite online casinos, provided they are licensed out of the country.
Offshore casinos for Panamanian players
So, Panamanians must play at casinos licensed out of Panama? Well, yes and no. Officially, yes, they must do exactly that. However, there are no laws in place to effectively punish players from Panama who choose to visit offshore casinos. An offshore casino in Panama is effectively any online casino which offers its services to players in Panama, despite not actually having a license from the country. This accounts for the vast majority of online casinos out there on the net, but since there are no laws prohibiting their use, players in Panama are pretty much free to do as they wish.
Online casinos in Panama
Panama's online casinos operate with a tax-free (in most cases) system, which is why so many operators and providers want to do business in the Central American country. The Junto de Control de Juegos doesn't cause much fuss, and this offshore haven for foreign casinos has seen the country become a rather big name when it comes to online casino licenses. Of course, aside from simply having a license issued by the Junto de Control de Juegos, Panamanian online casinos will also be able to offer game play in Spanish and using the US dollar currency option. Panama does not have a currency of its own.
Online casino reviews
There's no shortage of places to play for online casino players in Panama. In fact, virtually all major casino sites are accessible. If you are on the lookout for a proper Panama licensed online casino then beware, a lot of casinos licensed here are rogue as the legislation is actually very weak.
If a locally licensed casino doesn't fit the bill (in most cases very wise), players can always try their hand at any number of leading offshore casino sites. The best of these will be listed here below.
Recommended Online Casino Panama
Casino safety, security and blacklisted casinos
There are more than a few rogue casinos out there on the net, too. Players may wish to keep an eye out on these, to ensure that they do not fall foul when finding a place to play. Rogue casinos are casino sites which are deliberately flouting the fair play gambling laws of the country they are licensed from or do not have a license at all. Blacklisted casinos have similar problems (they are casinos which have been added to blacklists due to their activities). We would recommend having a look at a casino blacklist before deciding to join it. All the casinos we have mentioned above are guaranteed to be safe to play at.
Online casino licenses
Getting a decent online casino license is a priority for most operators. Some of the bigger licensing jurisdictions are Gibraltar, the UK, and Malta. However, Panama and Curacao are also popular jurisdictions from which operators can obtain a casino license. Offshore casinos are not taxed for operating in Panama, but locally licensed casinos can sometimes have to fork out as much as 80% of their profits in taxes when licensed out of Panama.
Online slot providers, live dealer games and casino games
Players will find no shortage of great games over at Panamanian online casino sites. These online casino sites will typically be powered by leading casino software providers, including Microgaming, Playtech, Net Entertainment, Rival Gaming, BetSoft Gaming and Realtime Gaming. A handful of other providers such as IGT and NextGen Gaming may also offer their software to online casinos based out of Panama. One of the bigger success stories involving providers out of Panama licensed casinos is BetSoft Gaming.
You can expect to find a fully-fledged selection of casino games out of Panama. The casino is home to table games such as blackjack, baccarat and roulette, as well as oddities such as bingo and keno. Video poker is popular, as are other table poker games. There is not such a big crowd for instant win titles such as scratch cards in Panama. Players will find that online slots, however, are all the rage. Players can expect to find 3-reel classic slots, 5-reel video slots, 3D slots and progressive jackpot slot machines at Panamanian online casinos, although the latter genre tends to include smaller prizes than you would expect to find in most major European casinos.
Online casino bonuses
Players can claim any number of exciting offers from your typical Panama online casino. Welcome bonuses tend to be offered in US dollars and can often rise as high as $10,000 in value, spread over several deposits. Loyalty bonus programs are also part and parcel of the promotional set up over in online casinos in Panama. Monthly deals can be found, too, as can specific deposit method deals. You are unlikely to find too many daily offers when playing in Panamanian online casino sites.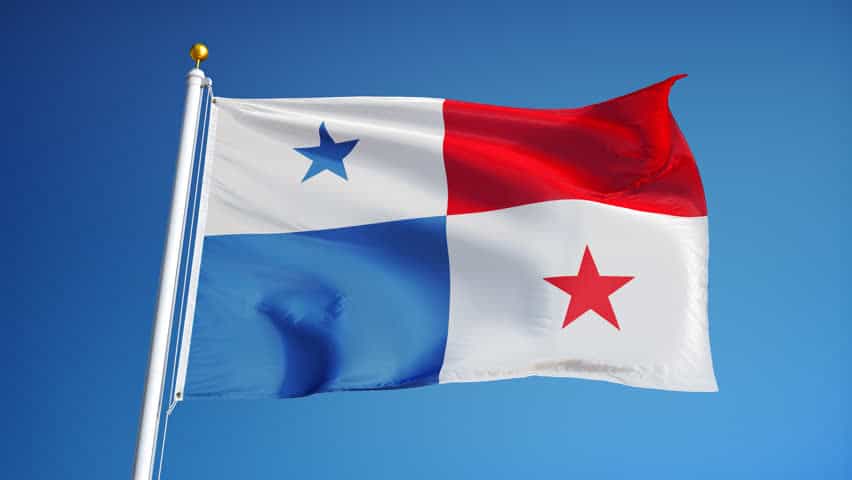 Casino en línea en Panamá
Panamá es un país centroamericano, ubicado entre Costa Rica y Colombia. El país habla español y su capital, la ciudad de Panamá, es bien conocida por sus actividades de juego y casinos. A pesar de que muchos países vecinos toman una línea bastante dura cuando se trata de juegos de azar, no hay tales preocupaciones en el país. Panamá ha legalizado efectivamente todas las formas de juego, incluyendo el juego de casino en línea (uno de los pocos países en esa parte del mundo para hacerlo). Panamá también se ha convertido en uno de los principales países desde donde obtener una licencia de juego.
Leyes de juego online en Panamá
El juego en línea es completamente legal en Panamá. Desde 2002, el país ha estado otorgando licencias a operadores de todo el mundo. Muchos de los principales casinos en línea han tenido la oportunidad de poder ofrecer juegos legal y transparente no sólo en Panamá, sino en todo el mundo. Los propios panameños están sujetos a las leyes de juego del país, y éstas a veces pueden ser complejas y bastante desconcertantes. Sin embargo, no hay leyes de juegos de azar que actualmente prohíben a los panameños jugar en sus casinos en línea favoritos, siempre y cuando tengan licencia fuera del país.
Casinos offshore para jugadores panameños
Por lo tanto, los panameños deben jugar en los casinos con licencia fuera de Panamá? Bueno, sí y no. Oficialmente, sí, deben hacer exactamente eso. Sin embargo, no hay leyes en vigor para castigar efectivamente a jugadores de Panamá que decidan visitar casinos en alta mar. Un casino en alta mar en Panamá es efectivamente cualquier casino en línea que ofrece sus servicios a los jugadores en Panamá, a pesar de no tener una licencia del país. Esto explica la gran mayoría de los casinos en línea en la red, pero como no hay leyes que prohíban su uso, los jugadores en Panamá son prácticamente libres para hacer lo que quieran.
Casinos en línea en Panamá
Los casinos en línea de Panamá operan con un sistema libre de impuestos (en la mayoría de los casos), por lo que muchos operadores y proveedores quieren hacer negocios en el país centroamericano. El Junto de Control de Juegos no causa mucho alboroto, y este refugio offshore para casinos extranjeros ha visto al país convertirse en un nombre bastante grande cuando se trata de licencias de casino en línea. Por supuesto, aparte de simplemente tener una licencia emitida por el Junto de Control de Juegos, casinos en línea panameños también será capaz de ofrecer juego en español y utilizando la opción de moneda de dólar de EE.UU. Panamá no tiene una moneda propia.
Revisiones de casino en línea
No hay escasez de lugares para jugar para los jugadores de casino en línea en Panamá. De hecho, prácticamente todos los principales sitios de casino son accesibles. Si usted está en el puesto de observación para un Panamá apropiado casino en línea licenciado entonces tenga cuidado, muchos de los casinos licenciados aquí son pícaros como la legislación es realmente muy débil.
Si un casino con licencia local no se ajusta a la factura (en la mayoría de los casos muy sabio), los jugadores siempre pueden probar su mano en cualquier número de sitios de casino en alta mar. El mejor de ellos se enumeran a continuación.
Casino de seguridad, seguridad y casinos en la lista negra
Hay más de unos cuantos casinos pícaros por ahí en la red, también. Los jugadores pueden desear mantener un ojo hacia fuera en éstos, para cerciorarse de que no falten cuando encuentran un lugar a jugar. Los casinos deshonestos son sitios de casino que están deliberadamente despreciando las leyes de juegos de azar de juego limpio del país que tienen licencia o no tienen una licencia en absoluto. Los casinos de la lista negra tienen problemas similares (son los casinos que se han agregado a las listas negras debido a sus actividades). Le recomendamos que eche un vistazo a una lista negra del casino antes de decidir unirse a ella. Todos los casinos que hemos mencionado anteriormente están garantizados para ser seguros para jugar.
Licencias de casino en línea
Obtener una licencia de casino en línea decente es una prioridad para la mayoría de los operadores. Algunas de las jurisdicciones de licencias más grandes son Gibraltar, el Reino Unido y Malta. Sin embargo, Panamá y Curazao son también jurisdicciones populares de las cuales los operadores pueden obtener una licencia de casino. Los casinos costa afuera no se gravan para funcionar en Panamá, pero los casinos autorizados localmente pueden tener a veces fork hacia fuera tanto como 80% de sus beneficios en impuestos cuando se licencian fuera de Panamá.
Proveedores de tragamonedas en línea, juegos de distribuidores en vivo y juegos de casino
Los jugadores no encontrarán escasez de grandes juegos en los sitios de casino en línea panameños. Estos sitios en línea del casino serán accionados típicamente por los proveedores dominantes del software del casino, incluyendo Microgaming, Playtech, entretenimiento neto, juego rival, juego de BetSoft y juego en tiempo real. Un puñado de otros proveedores como IGT y NextGen Gaming también pueden ofrecer su software a los casinos en línea basados ​​en Panamá. Una de las mayores historias de éxito que involucra a proveedores de casinos con licencia en Panamá es BetSoft Gaming.
Usted puede esperar encontrar una completa selección de juegos de casino fuera de Panamá. El casino es casero a los juegos de tabla tales como veintiuna, baccarat y roulette, así como rarezas tales como bingo y keno. El póker video es popular, al igual que otros juegos del póker de la tabla. No hay una multitud tan grande para ganar títulos instantáneos como tarjetas de rascar en Panamá. Los jugadores encontrarán que las ranuras en línea, sin embargo, son toda la rabia. Los jugadores pueden esperar encontrar tragamonedas clásicas de 3 tambores, tragaperras de video de 5 carretes, tragamonedas 3D y máquinas tragaperras de jackpot progresivo en los casinos online panameños, aunque este último género tiende a incluir premios más pequeños de lo que se esperaría en la mayoría de los casinos europeos.
Bonos de casino en línea
Los jugadores pueden reclamar cualquier número de ofertas interesantes de su casino en línea típico de Panamá. Los bonos de bienvenida tienden a ser ofrecidos en dólares de los Estados Unidos y pueden a menudo subir hasta $ 10,000 en valor, repartidos por varios depósitos. Los programas de bono de lealtad también son parte integrante de la promoción establecida en los casinos en línea en Panamá. Ofertas mensuales se pueden encontrar, también, como puede tratar el método de depósito específico. Es poco probable que encuentre demasiadas ofertas diarias cuando juegue en sitios de casino en línea panameños.