Online casino Peru
In a continent where most countries have fairly strict gambling laws in place, it is rather refreshing to find that Peru is one of the more lenient countries you can place bets on your favourite games in. Peru's gambling laws are not only somewhat relaxed in comparison to other countries' laws, but the nation also has a rather well-established industry, certainly when compared to their neighbours in South America. This certainly wasn't always the case, and in fact, it is only in the last few years that the Peruvian gambling market has opened.
Online gambling laws in Peru
Peru has a wealth of land-based casinos, with over 50 brick and mortar casinos in operation, many of which are open around the clock. There are also plenty of bingo clubs and sports bookies to place wagers in the country. Ordinarily, South American countries which have such a flexible land-based gambling law are notoriously harsh when it comes to online gambling laws. That doesn't happen to be the case with Peru.
Online casino gaming Peru is completely legal. Not only are Peruvians allowed to play online casino gambling games at offshore casinos, there is also a range of Peruvian licensed local casinos for the natives to play at. This all changed in 2008, with the incorporation of a new set of gambling laws. Peru saw an opportunity and didn't fail to take it.
Offshore casinos for Peruvian players
If a local Peruvian online casino doesn't do it for you, you have plenty of options when it comes to offshore casinos, too. Peruvian online casinos and offshore casinos alike try to cater to the locals, by offering game play in Spanish and allowing players to deposit using the Nuevo Sol (PEN) currency. Funnily enough, most Peruvian players opt to play with US dollars, though, which makes offshore casinos a great lure. There is virtually no online casino which players in Peru cannot access.
Online casinos in Peru
Because there are plenty of both local and offshore casinos for Peruvian players to choose from, they are spoiled for choice. The local online casinos are all locally licensed, so there are no questions whatsoever about the legality of such domains. Many of these have been active since gambling online was legalised in 2008.
The first major foreign casino to set up shop in Peru was Betsson Casino, and they are still going today. Of course, many other major worldwide sports books and casino sites have followed their lead, making Peru a very attractive place to play your favourite online casino games. Below you will find some of the top online casinos accepting Peruvian players.
Online casinos reviews
Of course, if you choose not to play with Betsson Casino, there is a wealth of options open to you. Since you (as a Peruvian online casino player, or a player based in Peru) have virtually every major casino open to you, it is far better to play at an internationally renowned and recognised casino than some far-flung offshore site, the like of which most players have never heard.
We can easily recommend some leading casinos if you are short of ideas. We would always recommend Peruvian players to enjoy their online casino gaming over at casino such as those which are recommended on Yes No Casino as we have taken great deals of time in picking the reputable sites from the crowd.
Casino safety, security and blacklisted casinos
With so many top casino sites out there for you to play at, there really is no excuse for ending up a rogue or blacklisted casino site. If you aren't in the know, those are casinos which operate illegally and in many cases, are scam sites. You can easily avoid these casinos by checking for casino security and safety. If their name appears on a blacklist, avoid them. However, any casino which is licensed out of a major gambling jurisdiction (or Peru for that matter) should be perfectly safe to play at.
Online casino licenses
The kinds of places you want to see licenses from include Gibraltar, Malta, Cyprus, Curacao, the Netherlands Antilles, Panama, Alderney, the United Kingdom and the Isle of Man. Of course, Peru is up there with those licensing jurisdictions, too, if you are a local player. Any casino which is not licensed should be avoided like the plague.
Online slot providers, live dealer games and casino games
There is a very simple way to define the kinds of games which Peruvian players will be able to enjoy. Given that virtually all casinos are open to players in the South American country, Peruvian players can expect to be able to play virtually every kind of game from every kind of developer. This means that not only are your big Microgaming, Playtech and Net Entertainment developed slots there to be played, but also smaller developers' titles such as Yggdrasil, BetSoft Gaming and Pragmatic Play.
There isn't one kind of casino game which Peruvians favour over another, unlike in other South American countries where bingo, roulette and poker seem to be big hits. Peruvian players like slots, bingo, sports bets, table games, video poker and just about every other form of online gambling, which is just as well, as there is a lot for them to choose from.
Online casino bonuses
The one downside to local Peruvian licensed online casino sites is that they seldom offer a wealth of bonuses and promotions. However, it is not as if the Peruvian local casinos are devoid of such offers. On the contrary, players can still find welcome bonuses at these sites. If, however, players in Peru wish to claim daily, weekly and monthly promos, prize draws, refer-a-friend bonuses, loyalty programs, VIP Clubs and continual deposit bonuses, they are best off looking at offshore casinos sites. These are the domains which tend to offer those players. One word of warning, though: if you are based in Peru, please make sure that you can claim any bonuses before attempting to do so. You can check by reading the terms and conditions of any bonus offer at any respectable online casino site.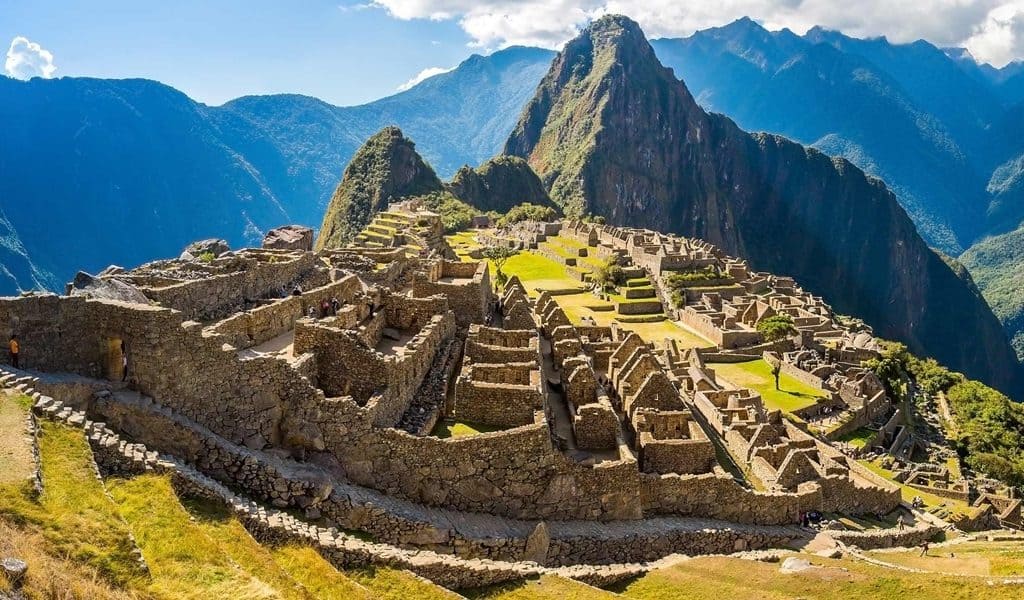 Casino en línea Perú
En un continente donde la mayoría de los países tienen leyes de juego bastante estrictas en su lugar, es bastante refrescante encontrar que Perú es uno de los países más indulgentes que puede hacer apuestas en sus juegos favoritos. Las leyes de juegos de azar de Perú no sólo son algo relajadas en comparación con Las leyes de otros países, pero la nación también tiene una industria bastante bien establecida, ciertamente en comparación con sus vecinos de América del Sur. Esto ciertamente no siempre fue así, y de hecho, sólo en los últimos años se ha abierto el mercado peruano de juegos de azar.
Leyes de juego online en Perú
Perú tiene una gran cantidad de casinos en tierra, con más de 50 casinos de ladrillo y mortero en funcionamiento, muchos de los cuales están abiertos las veinticuatro horas del día. También hay un montón de clubes de bingo y los corredores de apuestas deportivas para colocar las apuestas en el país. Normalmente, los países sudamericanos que tienen una ley de juego flexible basada en la tierra son notoriamente duras cuando se trata de las leyes de juegos de azar en línea. Ese no es el caso con Perú.
Juegos de casino en línea Perú es completamente legal. No sólo los peruanos se les permite jugar juegos de casino en línea en los casinos en alta mar, también hay una gama de casinos locales con licencia peruana para los nativos a jugar. Todo esto cambió en 2008, con la incorporación de un nuevo conjunto de leyes de juegos de azar. Perú vio una oportunidad y no dejó de tomarla.
Casinos en alta mar para jugadores peruanos
Si un casino en línea peruano local no lo hace para usted, usted tiene un montón de opciones cuando viene a los casinos costa afuera, también. Los casinos en línea peruanos y los casinos en alta mar tratan de atender a los lugareños, ofreciendo juego en español y permitiendo a los jugadores depositar con la moneda de Nuevo Sol (PEN). Curiosamente, la mayoría de los jugadores peruanos optan por jugar con dólares estadounidenses, sin embargo, lo que hace que los casinos en alta mar sean un gran atractivo. No hay virtualmente ningún casino en línea que los jugadores en Perú no puedan tener acceso.
Casinos en línea en Perú
Debido a que hay un montón de casinos locales y en alta mar para los jugadores peruanos a elegir, son mucho donde elegir. Los casinos en línea locales son todos con licencia local, por lo que no hay preguntas sobre la legalidad de tales dominios. Muchos de éstos han estado activos puesto que el juego en línea fue legalizado en 2008.
El primer casino extranjero importante a establecer la tienda en el Perú era Betsson Casino, y todavía van hoy. Por supuesto, muchos otros grandes libros de deportes mundiales y sitios de casino han seguido su ejemplo, convirtiendo a Perú en un lugar muy atractivo para jugar sus juegos de casino en línea favoritos.
Revisiones de casinos en línea
Por supuesto, si decide no jugar con Betsson Casino, hay una gran cantidad de opciones abiertas para usted. Puesto que usted (como jugador de casino en línea peruano, o un jugador basado en Perú) tiene virtualmente cada casino principal abierto a usted, él es lejos mejor jugar en un casino renombrado internacionalmente y reconocido que algo afuera sitio costa afuera, al igual que de Que la mayoría de los jugadores nunca han escuchado.
Podemos recomendar fácilmente algunos de los principales casinos si no tienen ideas. Siempre recomendamos jugadores peruanos a disfrutar de sus juegos de casino en línea en el casino como los que se recomiendan en Sí No Casino, ya que hemos tomado grandes ofertas de tiempo en la selección de los sitios de buena reputación de la multitud.
Casino de seguridad, seguridad y casinos en la lista negra
Con tantos sitios de casino superior por ahí para jugar, no hay excusa para terminar con un sitio de casino deshonrado o en la lista negra. Si usted no está en el saber, que son los casinos que operan ilegalmente y en muchos casos, son sitios de estafa. Usted puede evitar fácilmente estos casinos comprobando la seguridad y la seguridad del casino. Si su nombre aparece en una lista negra, evítelas. Sin embargo, cualquier casino que se licencia fuera de una jurisdicción importante del juego (o Perú para esa materia) debe ser perfectamente seguro jugar en.
Licencias de casino en línea
Los tipos de lugares que desea ver las licencias de incluir Gibraltar, Malta, Chipre, Curazao, Antillas Holandesas, Panamá, Alderney, el Reino Unido y la Isla de Man. Por supuesto, el Perú está ahí arriba con esas jurisdicciones de licencias, también, si usted es un jugador local. Cualquier casino que no tiene licencia debe ser evitado como la plaga.
Proveedores de tragamonedas en línea, juegos de distribuidores en vivo y juegos de casino
Hay una manera muy simple de definir los tipos de juegos que los jugadores peruanos podrán disfrutar. Dado que prácticamente todos los casinos están abiertos a jugadores en el país sudamericano, los jugadores peruanos pueden esperar poder jugar virtualmente todo tipo de juego de todo tipo de desarrolladores. Esto significa que no sólo su gran Microgaming, Playtech y Net Entertainment desarrolló slots allí para ser jugado, sino también títulos de desarrolladores más pequeños como Yggdrasil, BetSoft Gaming y Pragmatic Play.
No hay un tipo de juego de casino que los peruanos prefieran sobre otro, a diferencia de otros países sudamericanos donde el bingo, la ruleta y el póquer parecen ser grandes éxitos. Jugadores peruanos como las máquinas tragamonedas, bingo, apuestas deportivas, juegos de mesa, video poker y casi cualquier otra forma de juego en línea, que es igual de bien, ya que hay mucho para que puedan elegir.
Bonos de casino en línea
La única desventaja de los sitios locales de casino en línea con licencia peruana es que rara vez ofrecen una gran cantidad de bonos y promociones. Sin embargo, no es como si los casinos locales peruanos carezcan de tales ofertas. Por el contrario, los jugadores todavía pueden encontrar bonos de bienvenida en estos sitios. Si, sin embargo, los jugadores en Perú desean reclamar promos diarios, semanales y mensuales, sorteos de premios, bonificaciones de referirse a un amigo, programas de lealtad, clubes VIP y bonos de depósito continuo, es mejor mirar sitios de casinos en alta mar. Estos son los dominios que tienden a ofrecer a esos jugadores. Una palabra de advertencia, sin embargo: si usted está basado en Perú, por favor asegúrese de que puede reclamar cualquier bonificación antes de intentar hacerlo. Puede comprobar leyendo los términos y condiciones de cualquier oferta de bonificación en cualquier sitio de casino en línea respetable.