Romania has had something of a troubled history with online gambling. Whilst gambling is completely legal in the country, online casino gaming has only recently become legal, and the country has yet to attract significant investors to snap up their gambling licenses. Trouble with European Commission rules and regulations has led many Romanians to seek out offshore casinos to play at instead.
Gambling laws in Romania
Romania gambling laws began in 1906 when the Loteria Romania (Romanian national lottery) was founded. Of course, under the Communist regime of Nicolae Ceausescu, gambling was deemed illegal. That changed in 1990 when democracy returned to Romania. Indeed, their first land-based casino opened up just a year later. Fast forward to 2017 and there are over 20 casinos operating in the country, as well as over 20,000 slots and gaming terminals located across Romania, everywhere from arcades to coffee shops. High street bookies are also in operation in the country, and it has one of the fastest growing land-based gambling industries in Europe.
The National Gaming Office only made online casino gaming and online gambling in general legal in 2013. Romanian gambling authorities have insisted that casino operators apply for Romanian licenses to operate in the country and offer their services to Romanian players. They have got into a bit of a fracas with the European Commission over this stance, and it has led to virtually no operators prepared to apply for Romanian gambling licenses.
Offshore casinos
Because of the stand-off between the European Commission and the Romanian gambling authorities, there are no takers for Romanian gambling licenses. This hasn't hindered Romanians one jot, though. Romanian players opt to play at offshore casinos and sportsbooks, and do so continuously and successfully, and as a result, there is a huge market for operators offering their services to Romanians from outside the country. Many of these offshore casinos are more than happy to offer their services in Romanian, and with the leu as a usable currency.
Romanian gambling authorities have proposed creating a blacklist, to ensure that offshore operators are not able to offer their services to Romanian players without paying the 16% revenue tax that the Romanian license would normally charge of Romanian online casinos. Thus far, the blacklist has not properly got off the ground, and so players are more than happy to continue playing at offshore casino sites which offer gameplay to Romanians.
About gambling in Romania
In the future, it is entirely possible that the proposed Romanian blacklist could become something of an issue for players in the country. In the event that it was properly set up, players based in Romania would be required to use a VPN (virtual private network) or a proxy to bypass any blocks their local ISPs (internet service providers) would put on those gambling domains. As we've said, at this moment in time, that hasn't really come to pass and so players are free to play at virtually any casino they choose.
The Romanian gambling authorities could reduce their demands in terms of taxable revenue, and could also make applying for a license cheaper, and easier. As of right now, the conditions are too rigid for many offshore operators to accept, and there is a distinct lack of interest from Romanian companies to set up online casinos in their own country, again due to the harsh terms and conditions. A change in the wind could see operators interested in obtaining a license, but again at this moment in time that is purely speculation.
So, what can you do if you are an online casino player in Romania? Quite frankly, with no immediate changes on the horizon, you can go about your business as you normally would. Feel free to sign up at an online casino and play as you wish. If there is a change in regulations, deal with it only if and when it occurs.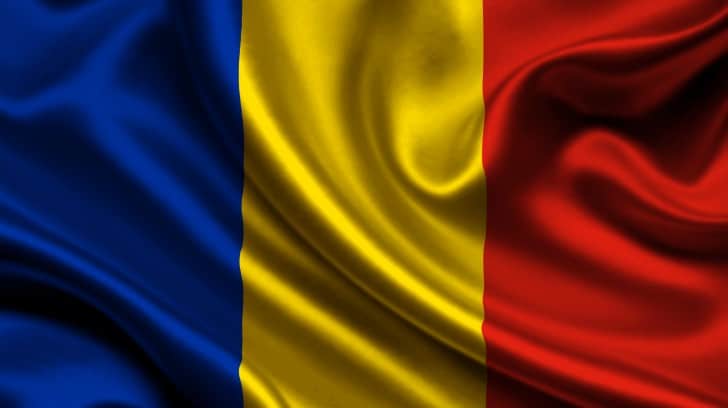 România Cazinouri Online Romanesti
România a avut ceva de istorie tulburătoare cu jocurile de noroc online. În timp ce jocurile de noroc sunt complet legale în țară, jocurile de noroc online au devenit recent legal, iar țara nu a atras încă investitori semnificativi pentru a-și obține licențele pentru jocuri de noroc. Problemele cu regulile și reglementările Comisiei Europene au făcut pe mulți români să caute cazinouri offshore pentru a juca în schimb.
Regulile jocurilor de noroc în România
Legile privind jocurile de noroc din România au început în 1906, când a fost înființată Loteria România (loterie națională românească). Desigur, în regimul comunist al lui Nicolae Ceaușescu, jocurile de noroc au fost considerate ilegale. Aceasta sa schimbat în 1990, când democrația sa întors în România. Într-adevăr, primul cazinou la sol a deschis doar un an mai târziu. Inainte spre 2017 si peste 20 de cazinouri care functioneaza in tara, precum si peste 20.000 de sloturi si terminale de jocuri situate in Romania, de pretutindeni, de la arcade la cafenele. De asemenea, în țară funcționează halate de stradă high street și are una dintre cele mai rapide industrii de jocuri de noroc din Europa.
Biroul Național de Gaming a făcut numai jocurile de noroc online și jocurile de noroc online, în general, în 2013. Autoritățile române de jocuri de noroc au insistat ca operatorii de cazinou să solicite licențe românești să opereze în țară și să ofere servicii jucătorilor români. Ei au ajuns într-un pic de fracas cu Comisia Europeană în legătură cu această poziție, și a dus practic la niciun operator care nu este pregătit să solicite licențe pentru jocuri de noroc românești.
Cazinouri offshore
Din cauza opoziției dintre Comisia Europeană și autoritățile române de jocuri de noroc, nu există niciun beneficiar pentru licențele de jocuri de noroc românești. Acest lucru nu a împiedicat totuși un român, totuși. Jucătorii români aleg să joace la cazinouri și case de pariuri offshore și să facă acest lucru în mod continuu și cu succes și, ca urmare, există o piață imensă pentru operatorii care oferă serviciile lor românilor din afara țării. Multe dintre aceste cazinouri offshore sunt mai mult decât fericite să ofere serviciile lor în limba română, iar leul ca valută utilizabilă.
Autoritățile române de jocuri de noroc au propus crearea unei liste negre, pentru a se asigura că operatorii offshore nu sunt în măsură să ofere serviciile lor jucătorilor români fără să plătească impozitul pe venit de 16% pe care licența românească l-ar percepe în mod normal pentru cazinourile online românești. Până acum, lista neagră nu s-a scufundat în mod corespunzător și astfel jucătorii sunt mai mult decât fericiți să continue să joace la site-uri de cazinou offshore care oferă gameplay românilor.
Despre jocurile de noroc din România
În viitor, este foarte posibil ca lista neagră românească propusă să devină o problemă pentru jucătorii din țară. În cazul în care a fost creat corect, jucătorii din România ar fi obligați să utilizeze o rețea virtuală privată (VPN) sau un proxy pentru a ocoli blocurile pe care le-ar pune ISP-urile locale (furnizorii de servicii de internet) pe acele domenii de jocuri de noroc. Așa cum am spus, în acest moment, acest lucru nu sa întâmplat într-adevăr și jucătorii sunt liberi să joace la aproape orice cazino pe care o aleg.
Autoritățile române de jocuri de noroc ar putea reduce cererile lor în ceea ce privește veniturile impozabile și ar putea, de asemenea, să facă o cerere mai ieftină și mai ușoară. În prezent, condițiile sunt prea rigide pentru mulți operatori offshore de a accepta și există o lipsă distinctă de interes din partea companiilor românești pentru a înființa cazinouri online în propria țară, din nou datorită termenilor și condițiilor dure. O schimbare a vântului ar putea să vadă operatorii interesați să obțină o licență, dar din nou în acest moment, aceasta este doar o speculație.
Deci, ce poți face dacă ești un jucător de cazino online în România? Destul de sincer, fără schimbări imediate la orizont, puteți să vă ocupați de afacerea dvs., așa cum ați proceda în mod normal. Simțiți-vă liber să vă înscrieți la un cazinou online și să jucați după cum doriți. Dacă există o schimbare a reglementărilor, o tratați numai dacă și când apare.