Online casinos in Russia
You would imagine that a big, major country like Russia would have some of the most flexible gambling laws, right? Wrong. Just like the United States, gambling is only legal in certain parts of Russia. Pretty much everywhere else in Russia, gambling is banned. Russia has no problem with their citizens taking part in a state-sponsored lottery game, but that's about as far as you're going to get.
Best Online Casinos for Russian Players
Gambling laws in Russia
In the early Soviet years, gambling was completely banned. This was extended to the Soviet satellite states. However, just before the fall of the Soviet Union, slot machines started to appear across the Soviet states. Eventually, the gambling restrictions which had lasted for over 60 years were finally removed in 1989. Everything looked rosy, with the very first casino set to open in Moscow, at the Savoy Hotel.
It wasn't to be, though. By 2006, Russia had altered its gambling laws so that both forms of gambling, online and offline were once again restricted. Those lovely brick and mortar casinos which had opened up not 15 years earlier were closed down, and that was the end of the experiment. Poker remained a somewhat tricky thing to ban. Like most other countries, Russia couldn't decide whether it was a game of skill, or a game of chance – they still can't.
At the time of writing, there are only four regions of Russia where gambling is permitted; namely Kaliningrad Oblast (Kaliningrad region), Krasnodar Krai (Krasnodar territory), Altai Krai (Altay) and Primorsky Krai (Primorje). You'll note that Moscow is deliberately free of gambling-related activities. No other regions of Russia permit gambling, either, which could be a problem when it comes to the upcoming FIFA World Cup in 2018, though no more so than when the World Cup comes to Qatar four years later. Despite the ban on gambling, many (and we mean, many) Russian players have found ways to gamble online, namely via offshore casino sites.
Offshore casinos
Almost all major offshore casino sites offer their services to players in the Russian Federation. By and large, all players have had to do since 2006 was sign up at an offshore casino, and deposit money into their account before playing. What could have been simpler? These offshore casinos (often licensed out of Curacao) would even accept Russian roubles as a currency option, and provide gaming in Russian for players. In fact, there are many offshore casino sites which still do just that, specialising in both English and Russian language gaming.
Things have taken a bit of a turn for the worse of late, though. Russian authorities have now started demanding that their ISPs (internet service providers) block gambling websites. Most of the major sportsbooks have no been effectively blocked in Russia, although standalone casino domains do still seem to slip under the radar.
Bitcoin casinos have made it even more difficult for the Russian authorities to get a grip on just what their citizens do and where they gamble. However, the more accessible online casinos and sportsbooks tend to be for Russia, the harder the Russian authorities crack down on it. For the time being, it is a bit of a push-and-shove scenario for many Russian gamblers.
About gambling in Russia
Believe it or not, Russia is actually one of the few major European countries which actively punishes its own citizens if they are caught gambling. The Russian authorities are known to implement fines on their citizens (albeit small ones, which increase in size each time you're caught). This practice only seems to apply to Russian citizens who gamble in Russian land-based venues, underground gambling haunts, or at illegal Russian casinos.
As for players who play at foreign-owned offshore casinos, there seems to be no appetite to implement the fines on those players, even though, effectively, they could do. Instead, the Russian authorities are far more interested in fining the offshore operators and gambling providers themselves. They haven't had too much luck with this, though, so most operators continued to offer their services to Russians. The market, it seems, it just too valuable to miss out on.
Given the facts as we know them, it seems silly not to gamble in Russia, at least at offshore casinos. The punishments are minimal to non-existent, there is absolutely no reason not to get VPN (virtual private network) to mask your location and play online. You will find plenty of Russian e-wallets and alternative payment methods (aside from banks) which are more than happy to assist you in gambling online, and as we've said, there's certainly no shortage of online offshore casinos willing to accept you as a player.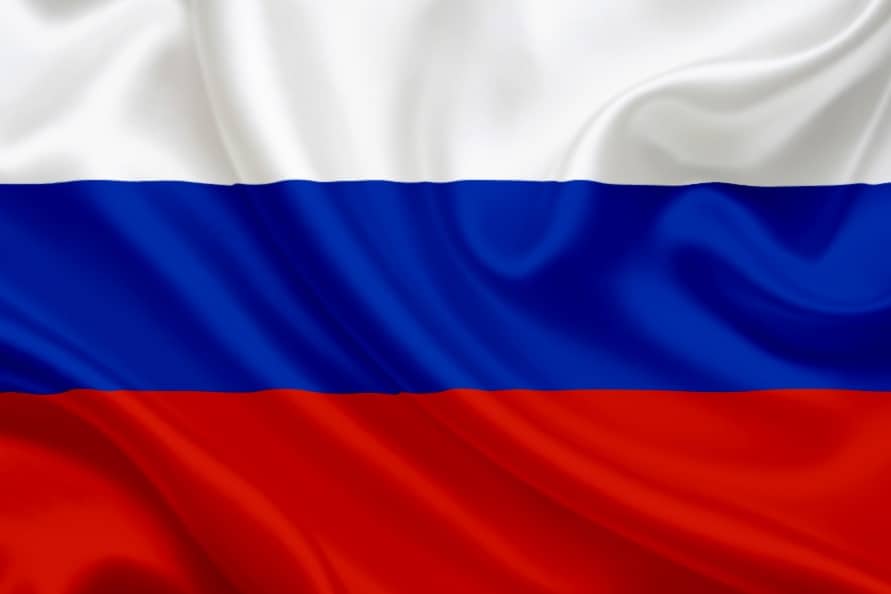 Онлайн-казино Россия
Вы можете себе представить, что у большой, крупной страны, такой как Россия, будут одни из самых гибких законов об азартных играх, верно? Неправильно. Как и в Соединенных Штатах, азартные игры являются законными только в некоторых регионах России. Практически везде в России, азартные игры запрещены. У России нет проблем с тем, чтобы их граждане принимали участие в лотерее, спонсируемой государством, но это примерно так, как вы собираетесь получить.
Азартные игры в России
В ранние советские годы азартные игры были полностью запрещены. Это было распространено на советские спутники. Однако незадолго до падения Советского Союза в советских государствах начали появляться игровые автоматы. В конце концов, ограничения на азартные игры, которые длились более 60 лет, были окончательно удалены в 1989 году. Все выглядело розовым, с самым первым казино, которое откроется в Москве, в отеле Savoy.
Но этого не должно было быть. К 2006 году Россия изменила свои законы о азартных играх, чтобы обе формы азартных игр, онлайн и оффлайн были снова ограничены. Те прекрасные кирпичные и минометные казино, которые открылись не 15 лет назад, были закрыты, и это было окончанием эксперимента. Покер оставался несколько сложным делом, чтобы запретить. Как и в большинстве других стран, Россия не могла решить, была ли это игра мастерства или случайная игра – они все еще не могут.
На момент написания статьи есть только четыре региона России, где разрешено играть в азартные игры; Калининградская область, Краснодарский край (Краснодарский край), Алтайский край (Алтайский край) и Приморский край (Приморье). Вы заметите, что Москва намеренно свободна от азартных игр. Никакие другие регионы России не разрешают играть в азартные игры, что может быть проблемой, когда речь идет о предстоящем чемпионате мира по футболу в 2018 году, хотя и не более того, чем когда Кубок мира прибывает в Катар четыре года спустя. Несмотря на запрет на азартные игры, многие (и мы подразумеваем, многие) российские игроки нашли способы играть в азартные игры онлайн, а именно через оффшорные сайты казино.
Оффшорные казино
Почти все крупные оффшорные сайты казино предлагают свои услуги игрокам в Российской Федерации. По большому счету, все игроки должны были делать с 2006 года, регистрировавшись в оффшорном казино и вносить деньги на свой счет перед игрой. Что могло быть проще? Эти оффшорные казино (часто лицензированные из Кюрасао) даже принимают российские рубли в качестве валютного варианта и предоставляют игровые игры на русском языке для игроков. На самом деле, есть много оффшорных сайтов казино, которые все еще делают именно это, специализируясь как на английском, так и на русском языках.
Тем не менее, в последнее время ситуация немного ухудшилась. Российские власти теперь начали требовать, чтобы их интернет-провайдеры (интернет-провайдеры) блокировали сайты азартных игр. Большинство основных спортивных буклетов в России фактически не блокируются, хотя автономные домены казино все еще, похоже, проскальзывают под радаром.
Биткойны казино сделали еще более трудным для российских властей понять, что делают их граждане и где они играют. Тем не менее, более доступные онлайн-казино и спортивные книги, как правило, для России, тем сильнее российские власти расправляются с этим. В настоящее время это немного сложный сценарий для многих российских игроков.
Об азартных играх в России
Верьте или нет, Россия фактически является одной из немногих крупных европейских стран, которая активно наказывает своих собственных граждан, если их поймали азартные игры. Известно, что российские власти применяют штрафы на своих граждан (хотя и небольшие, которые увеличиваются в размерах каждый раз, когда вас поймают). Эта практика, похоже, применима только к российским гражданам, которые играют на российских землях, в подземных азартных играх или в незаконных российских казино.
Что касается игроков, которые играют в оффшорных казино, принадлежащих иностранным владельцам, то, похоже, нет аппетита к осуществлению штрафов для этих игроков, хотя, фактически, они могли бы сделать. Вместо этого российские власти гораздо более заинтересованы в штрафовании оффшорных операторов и самих азартных игроков. У них не было слишком много удачи в этом, тем не менее, поэтому большинство операторов продолжали предлагать свои услуги россиянам. Рынок, похоже, слишком ценен, чтобы пропустить.
Учитывая факты, которые мы их знаем, кажется глупо не играть в России, по крайней мере, в оффшорных казино. Наказания минимальны и не существуют, нет абсолютно никаких оснований не заставлять VPN (виртуальную частную сеть) маскировать ваше местоположение и играть в онлайн. Вы найдете множество русских электронных кошельков и альтернативных способов оплаты (кроме банков), которые более чем счастливы помочь вам в азартных играх онлайн, и, как мы уже говорили, безусловно, нет недостатка в оффшорных онлайн-казино, которые готовы принять вас как игрок.